Thick, cheesy soup loaded with chicken and rice! Great for your chilly weather dinner menu.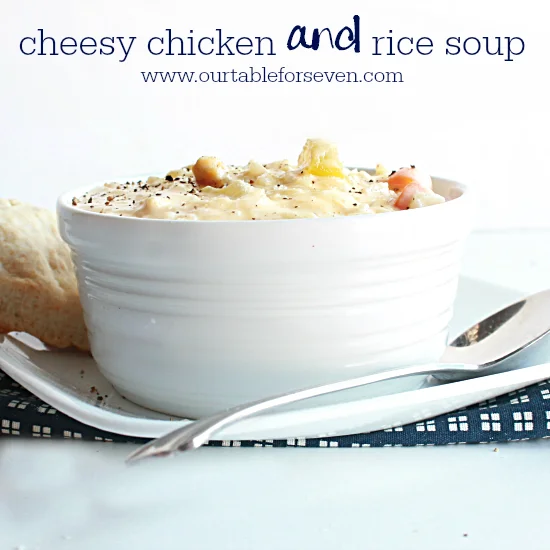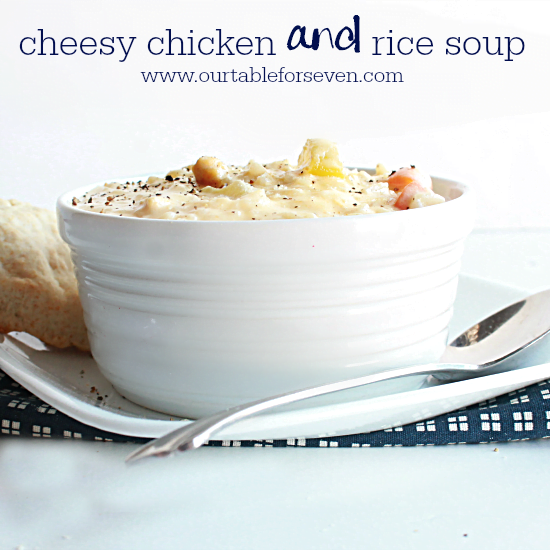 I decided to give this recipe a re-post this week.
It was originally posted back in March and there was literally nothing posted. Well, just "here's the recipe". Wow..I must of been feeling really lazy that day. Forgive me!
Anyway, this soup is perfect for this time of year.
We have hit a nice 10 degrees this week and the wind has been blowing. Everything is frozen and doing anything outside of the house is not even possible. Not fun.
Cabin fever is starting to set in quickly. I'm just hoping we hit over 30 degrees in the next few days. That way, the kids can at least get outside with their sleds and I don't go completely crazy. A nice, warm, cheesy, bowl of soup is just what is needed.
This soup is super thick with cheese and filled with rice, chicken and veggies.
Serve it up with some crusty bread and stay warm-