Cheesy Chicken and Rice Casserole is dinner in just one dish! Chicken, cheese and rice with a little crunch.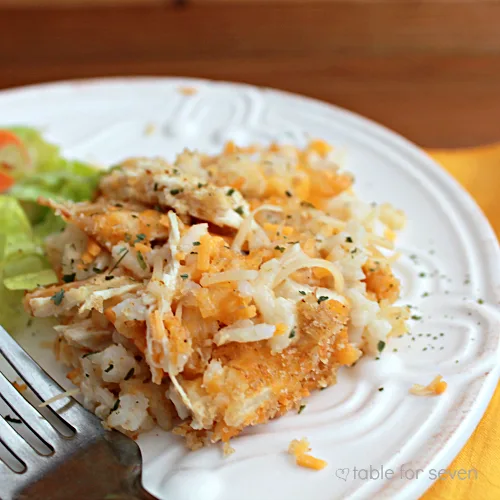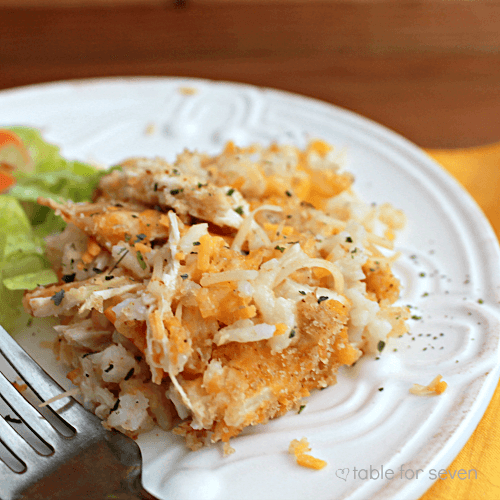 I can't believe how long it's been since a chicken recipe has been posted around here. It's been since October? November? Gosh..a while! You missed it, haven't you? Admit it. 😉
We've been still eating it like crazy people though. It gets consumed in some fashion at least once a week, but, often twice.
Especially, recipes like this one. Toss it all together and bake. Plus, it makes great use of a few leftovers!
Ingredients List:
Rice
Chicken
Cream of chicken soup
Shredded cheddar cheese
Bread crumbs
Butter
Rice: Your rice can be brown or white, but, it has to be cooked. You can make it beforehand and keep it in your fridge until you need it or it's a great way to make use of leftover rice. If you want to save some time, you can try a "ready rice" or instant rice. They can be made anywhere from 90 seconds (in microwave) to 10 minutes (in a saucepan).
Chicken: Again, it has to be cooked. You can use whatever you have on hand or prefer. It can be shredded, chopped, canned, the packaged variety or make it quick in your air fryer.
Cream of Chicken Soup: Don't like the canned stuffed? You have option! First, you can make it homemade. Second, there are organic versions of condensed cream of chicken soup. Check with your store. If you can't find it, see the recipe card for the brand I like.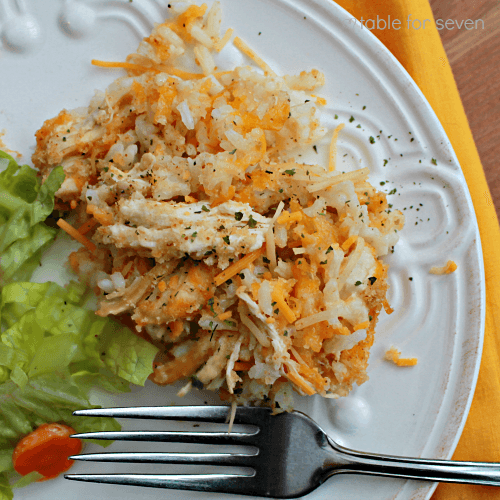 Layers of Your Casserole:
The bottom layer, rice.
Next in line, chicken.
Followed by- – cream of chicken soup
Then, your cheese layer.
Top if all off with bread crumbs and melted butter.
It's pretty delicious!