Grab a box of brownie mix and make yourself breakfast! These waffles are delicious and will make any ordinary breakfast extra fun.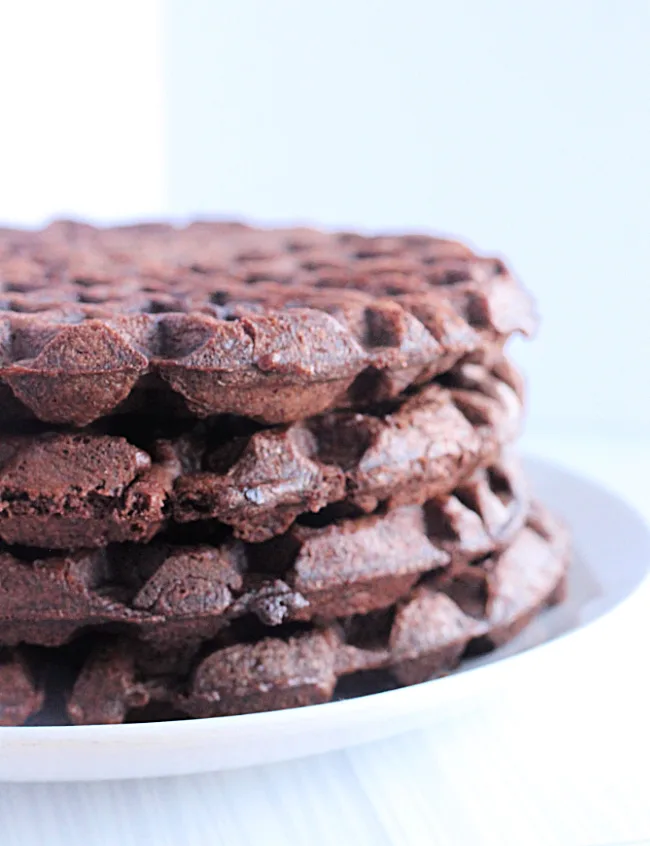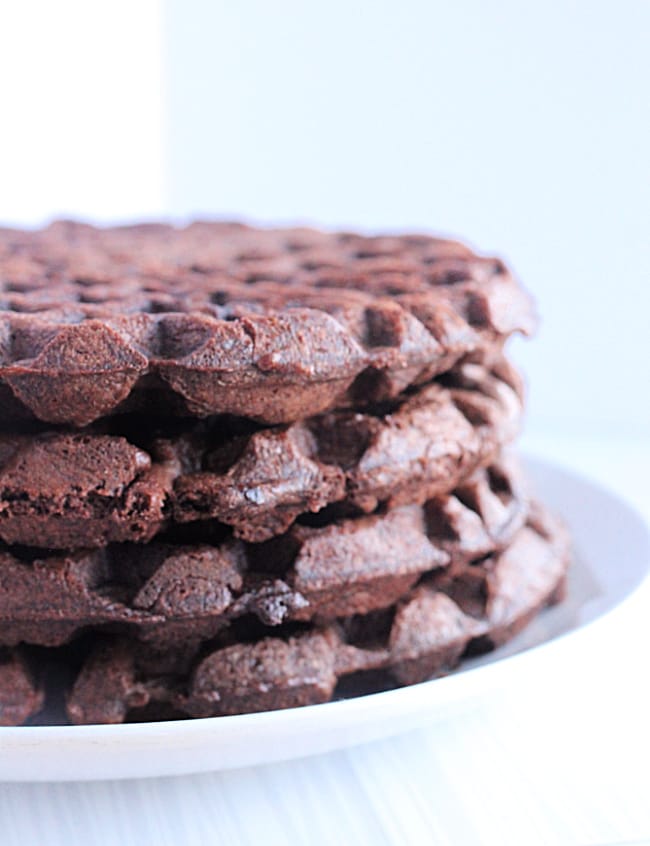 Brownies for breakfast?! Yes! 🖒
Ingredients List:
18 oz box dry brownie mix
Eggs
Oil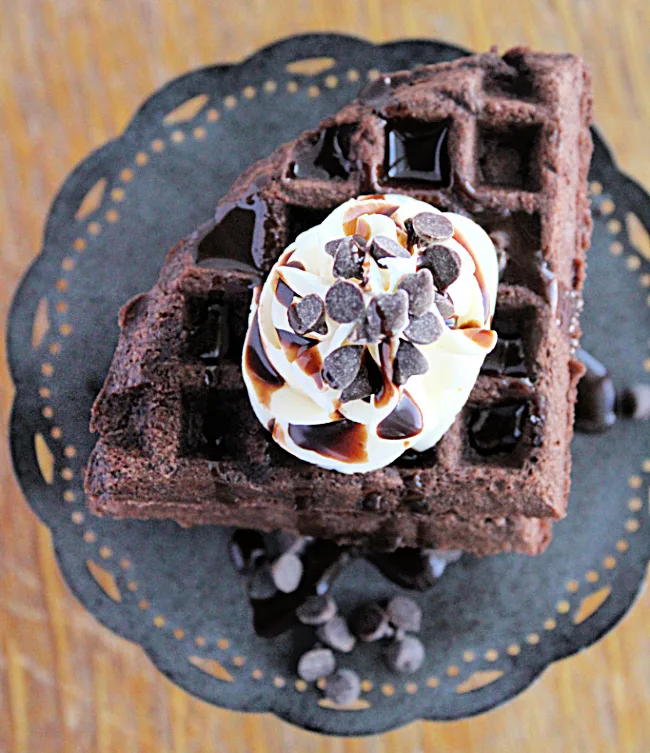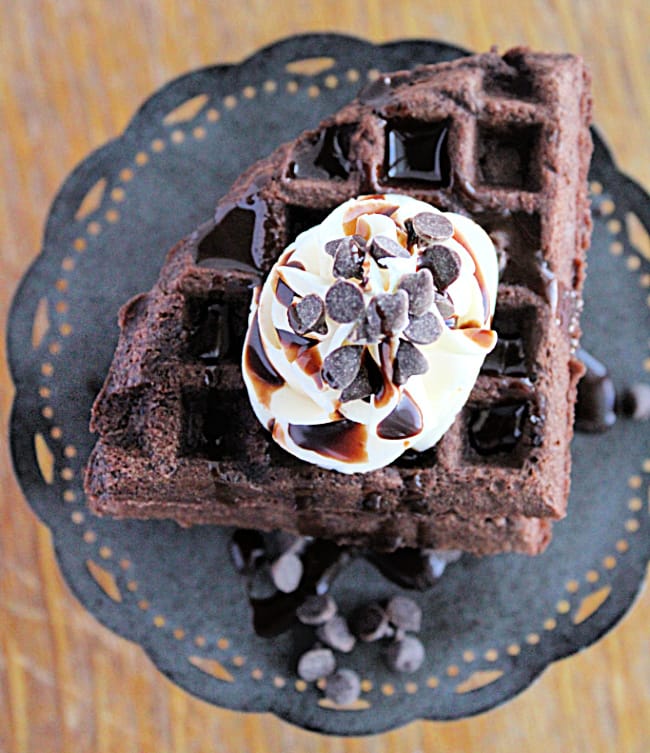 Oil: Use a neutral tasting oil. ( canola, vegetable, olive etc) If you don't have any on hand, you can use melted butter as a replacement.
Can I use any brand of brownie mix? Yes. You can also use any size box of brownie mix. Just remember to adjust your eggs and oil to accommodate the change in box size.
How many waffles does this make? I was able to get 8-7 inch round waffles with the below recipe. The size/amount of waffles will depend on your waffle maker.
Can I freeze these? Yes, they freeze great. Keep them in a freezer safe bag/container. When you are ready, heat them in your toaster or microwave. They will be good in the freezer for a few months.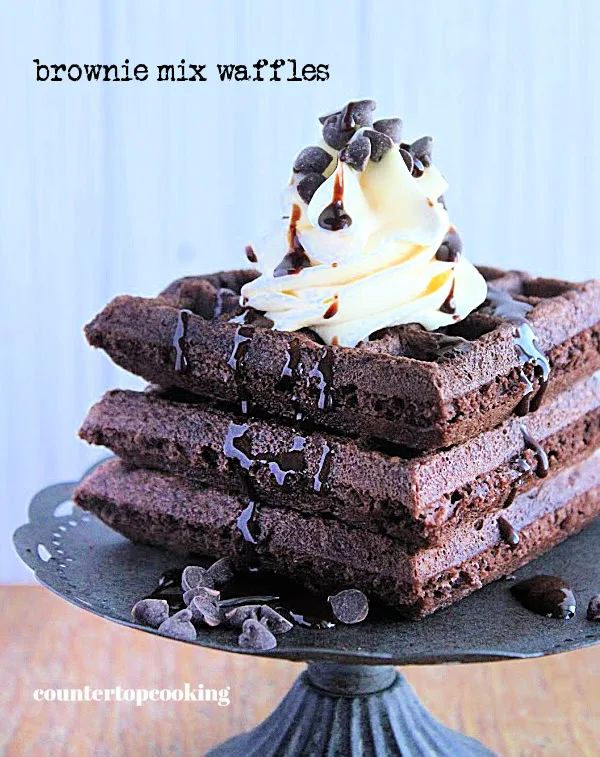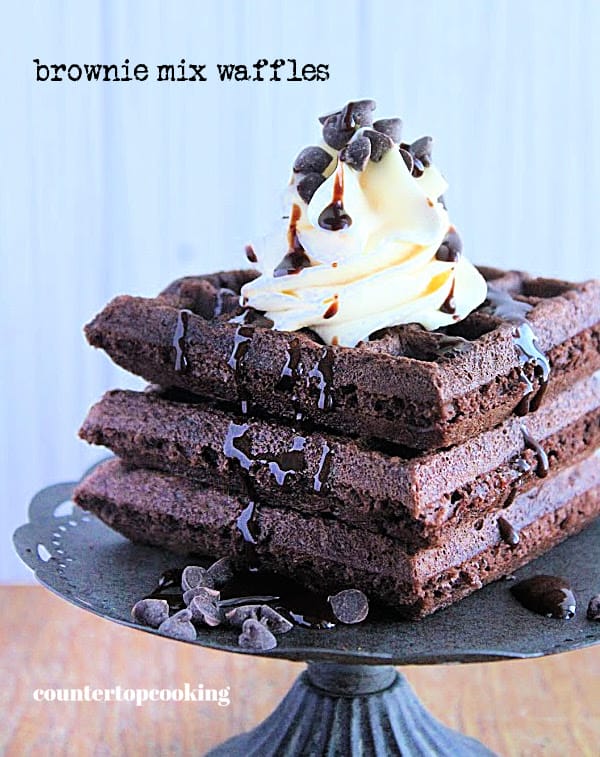 How Should I Top Them?
Eat them Plain ( yes- – they're delicious!)
Vanilla ice cream