Our fantastic round-up of 30 Mouth-Watering Ramekin Recipes will make you want to try every single one of them.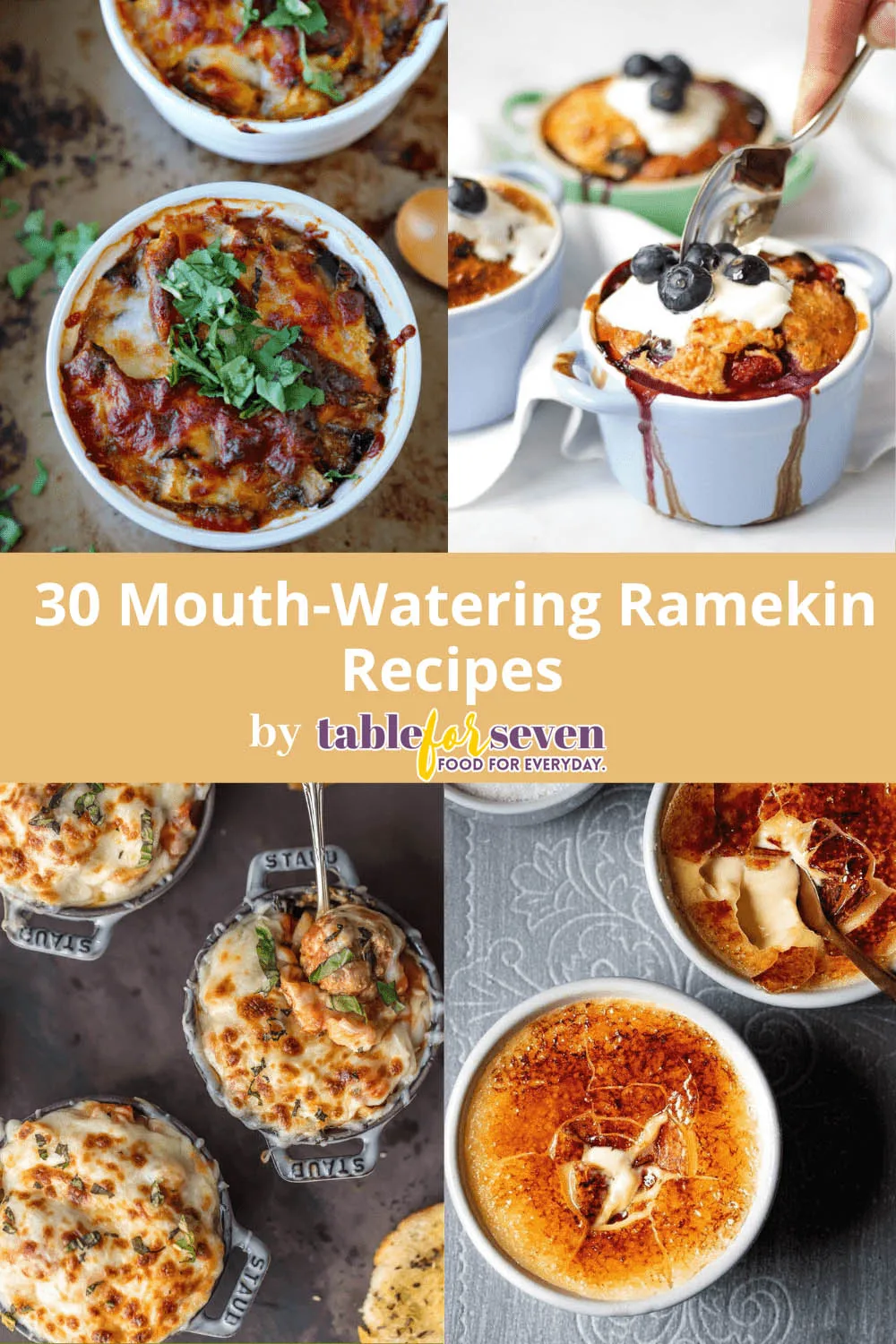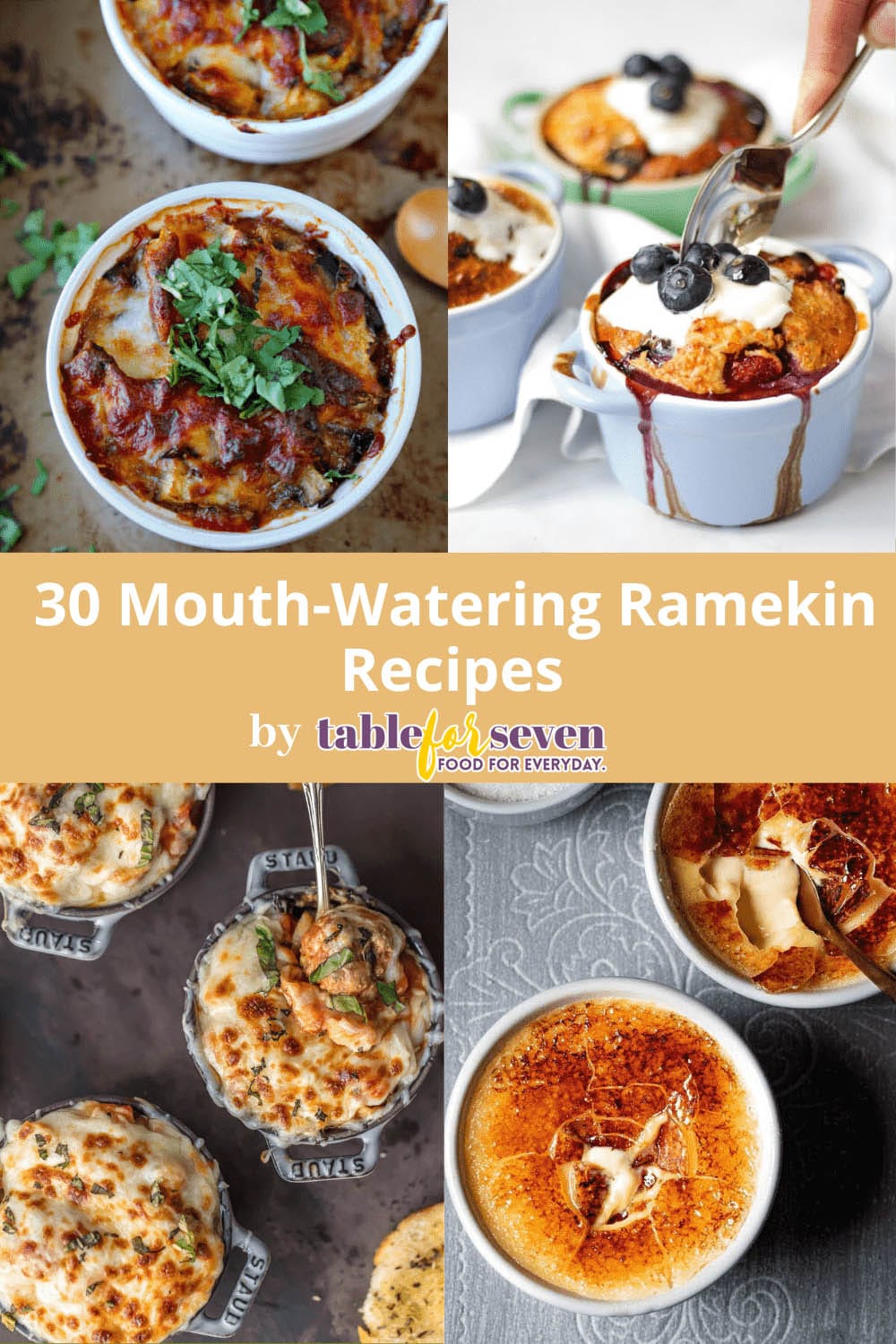 You will be surprised how many amazing recipes can be made in ramekins. From breakfast, lunch to dinner ideas, and mouth-watering desserts in this round-up we have got something to suit everyone's taste.
Ramekin recipes are especially amazing for brunches, dinner parties, romantic dinners for two and special occasions. With individually sized portions you can easily plan ahead when you have guests joining you for a meal.
Not only do they look impressive, but they also look super cute. Get organizing your next special meal with our wonderful collection of 30 Mouth-Watering Ramekin Recipes.
1. Homemade Chicken Pot Pies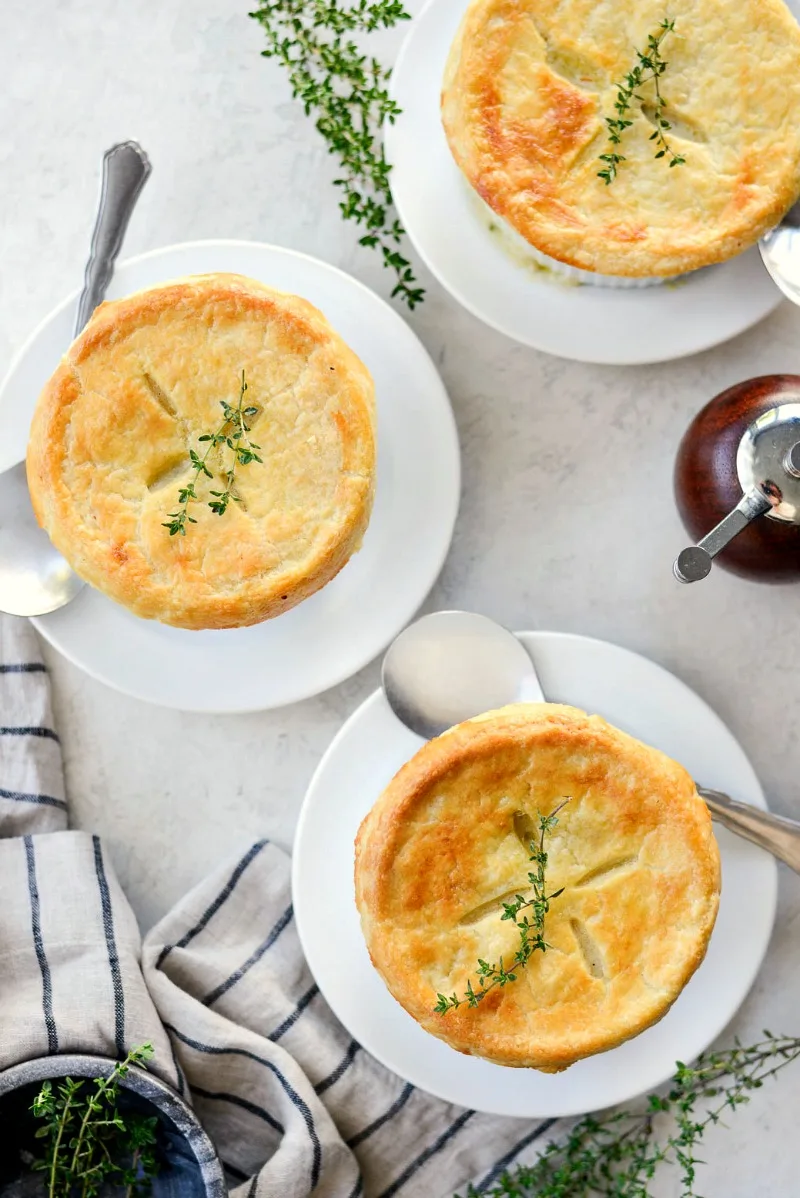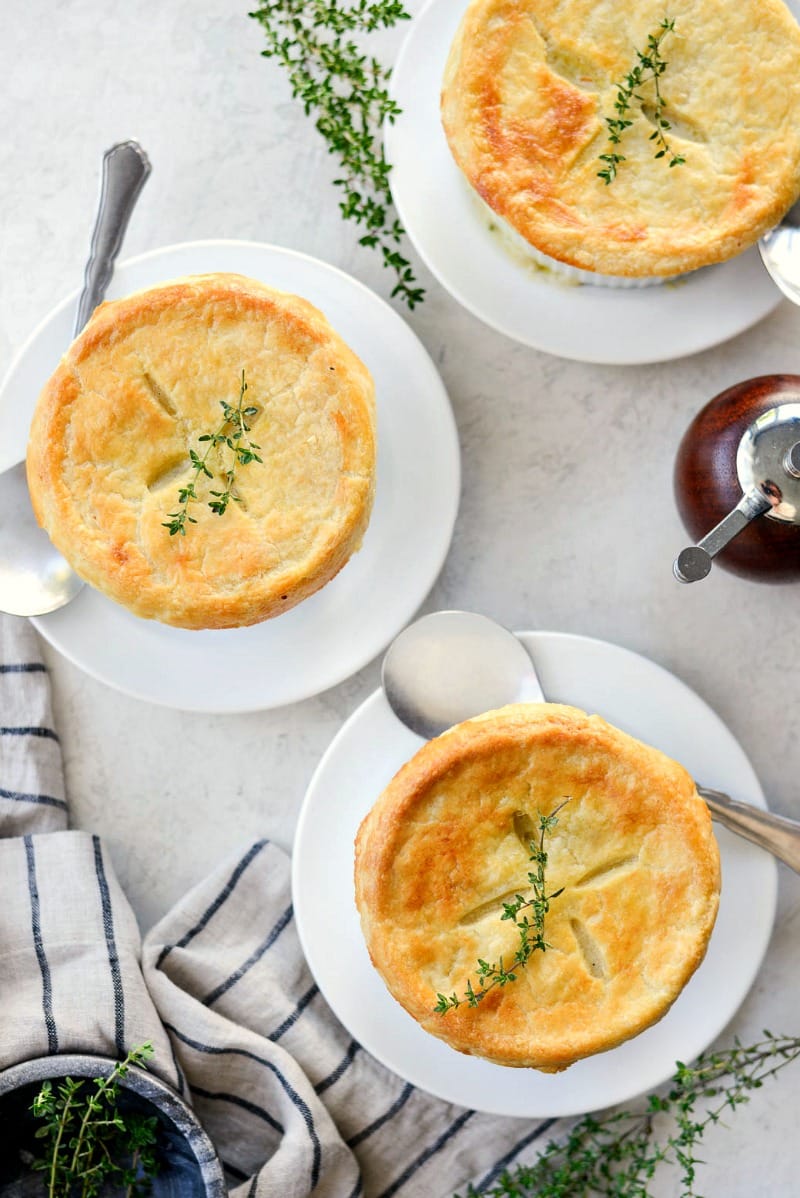 You will love these adorable deliciously comforting Homemade Chicken Pot Pies by Simply Scratch. These perfectly portioned tasty pies made in ramekins are filled with creamy homemade chicken and vegetable filling and topped with crusty homemade pie pastry.
2. Old Bay Lobster Mac and Cheese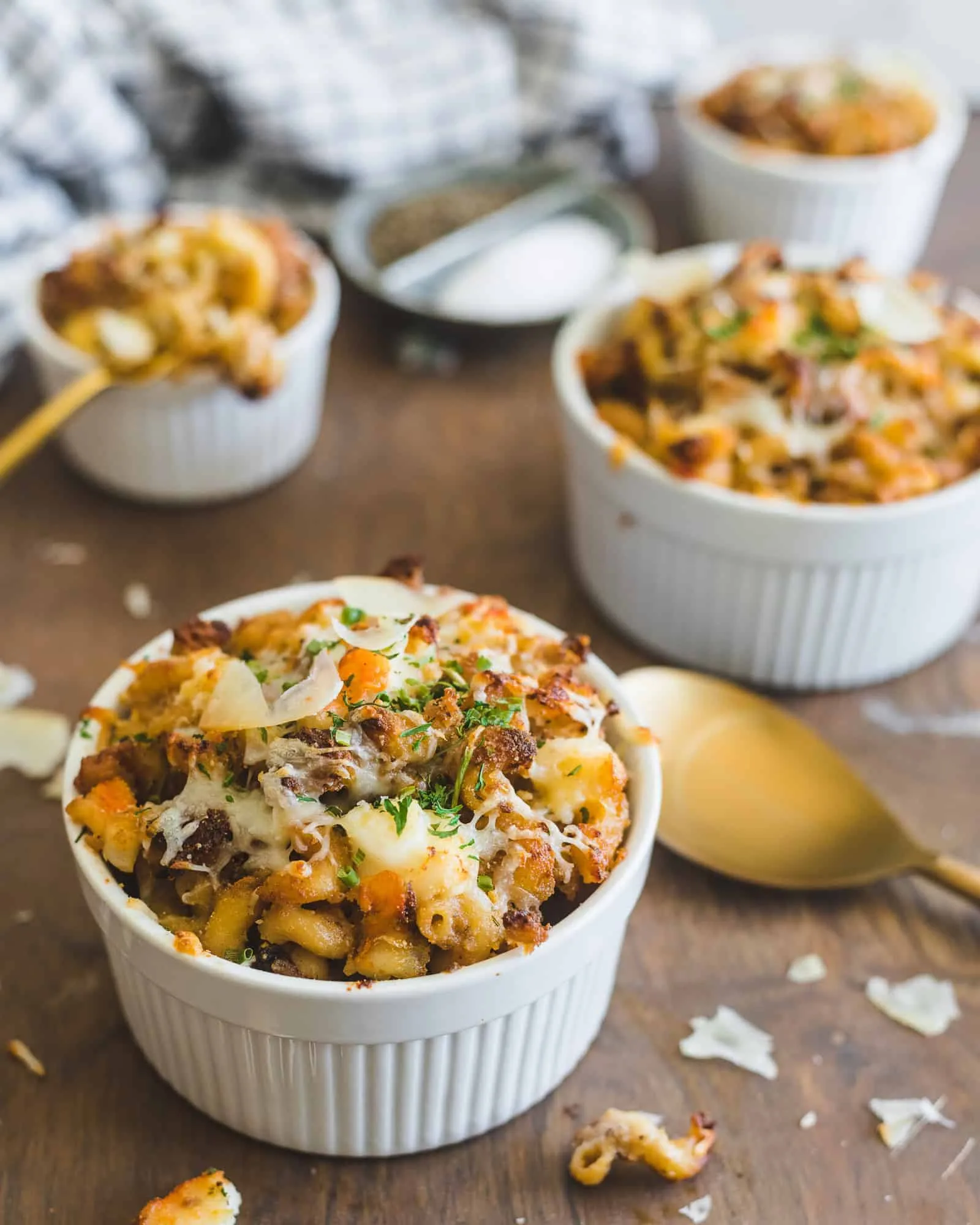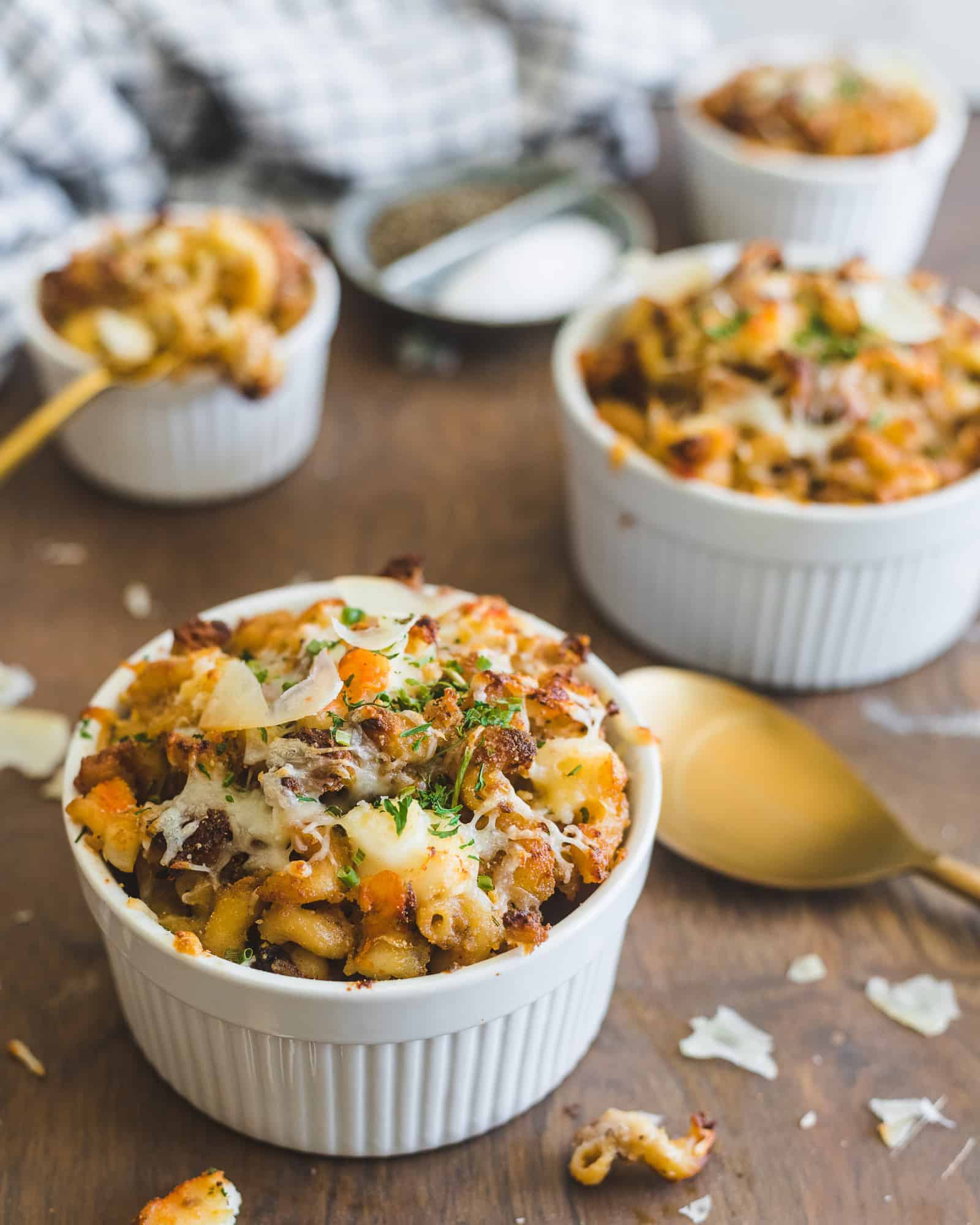 This Old Bay Lobster Mac and Cheese by Britney Breaks Bread is the ultimate comfort food. This recipe features perfectly seasoned broiled lobster mixed with macaroni and a delicious three-cheese sauce.
3. Baked Eggs in Ramekins with Spinach and Pancetta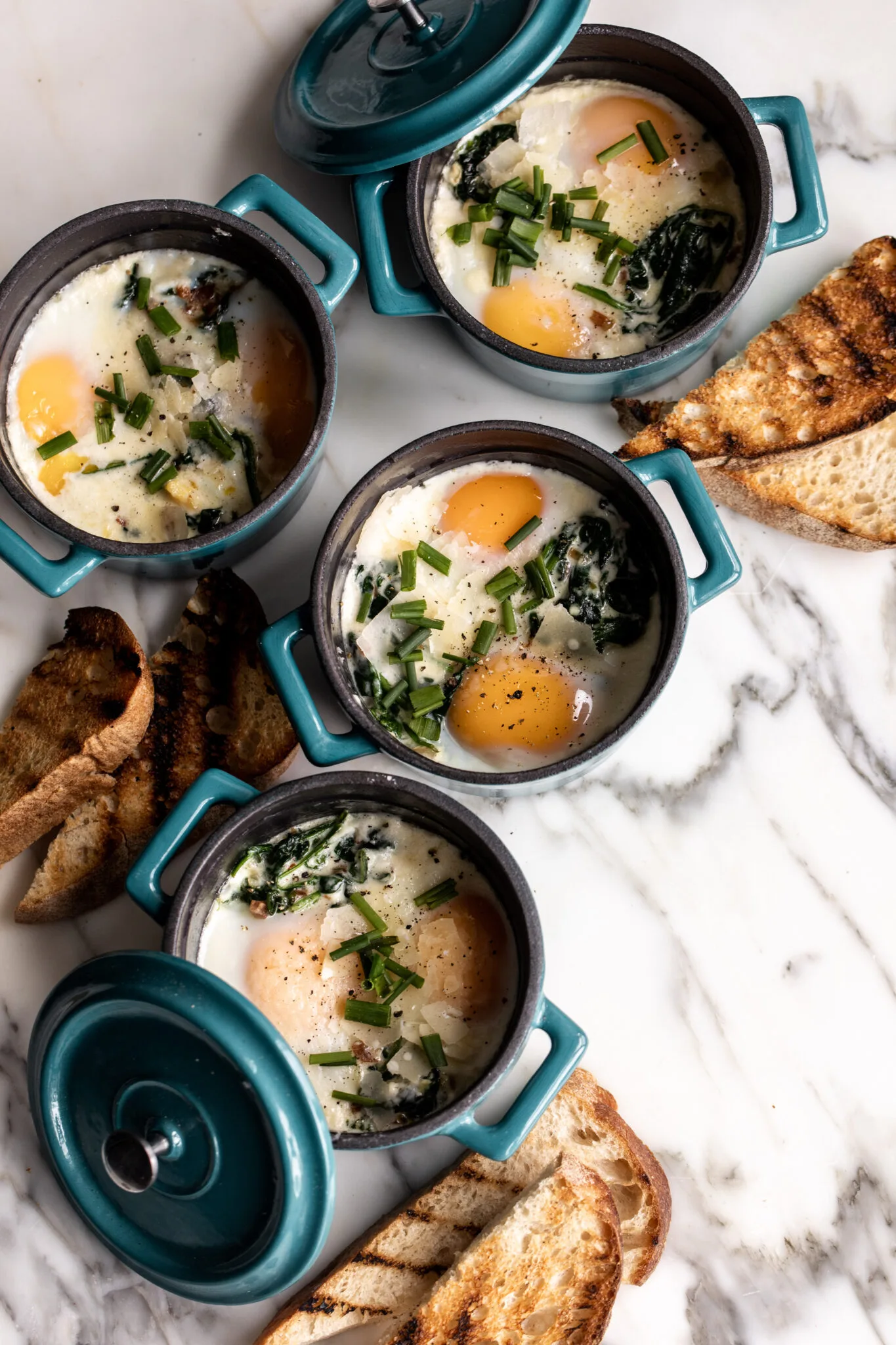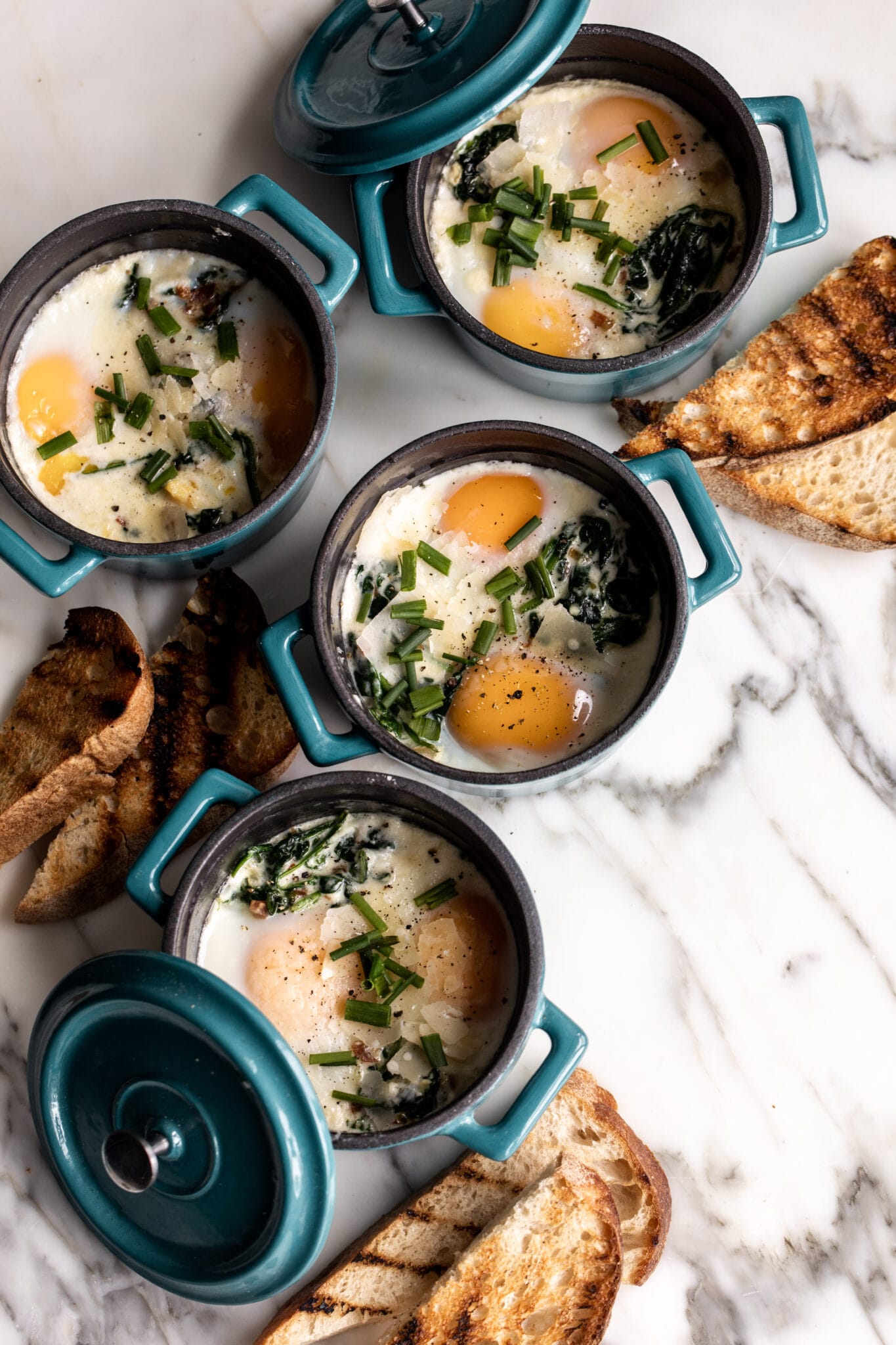 Make this wonderful classic French breakfast dish Eggs en Cocotte aka Baked Eggs in Ramekins with Spinach and Pancetta by Cooking with Cocktail Rings. This popular breakfast recipe is baked in individual ramekins and served with grilled bread on the side for dipping.
4. Super Easy Mini Vegetable Lasagna Cups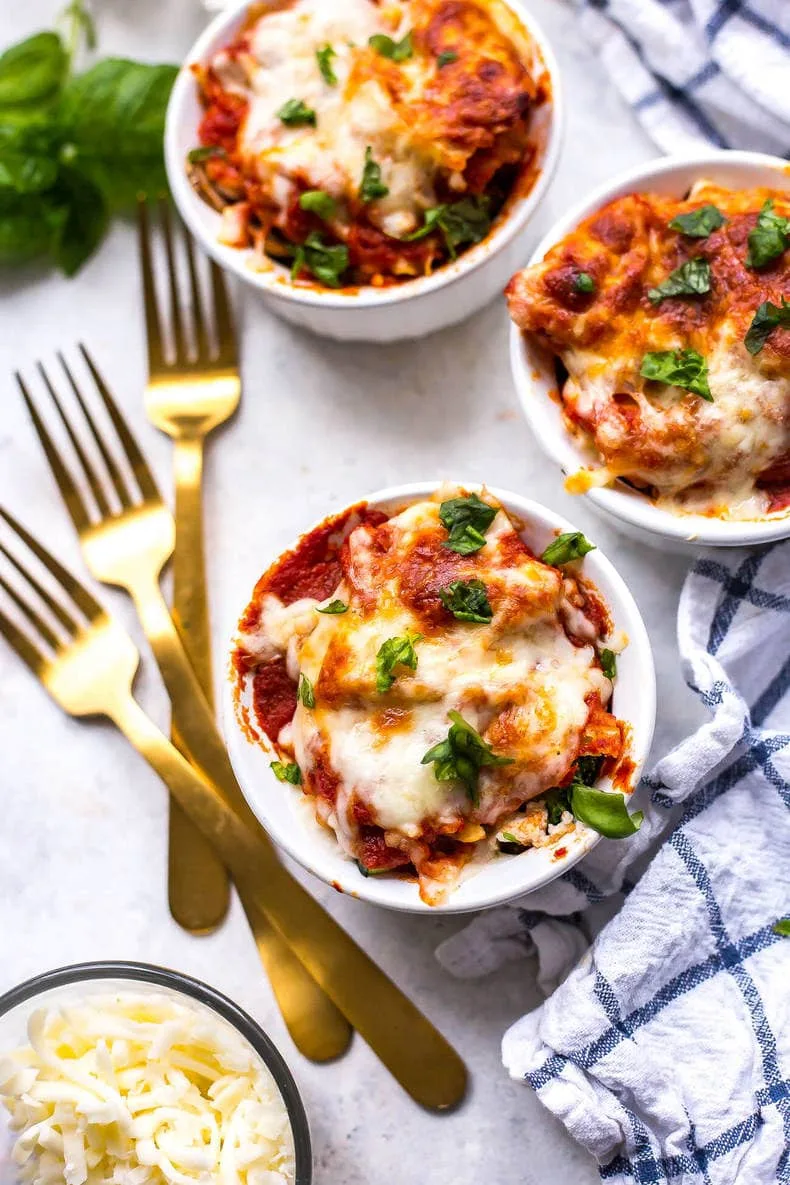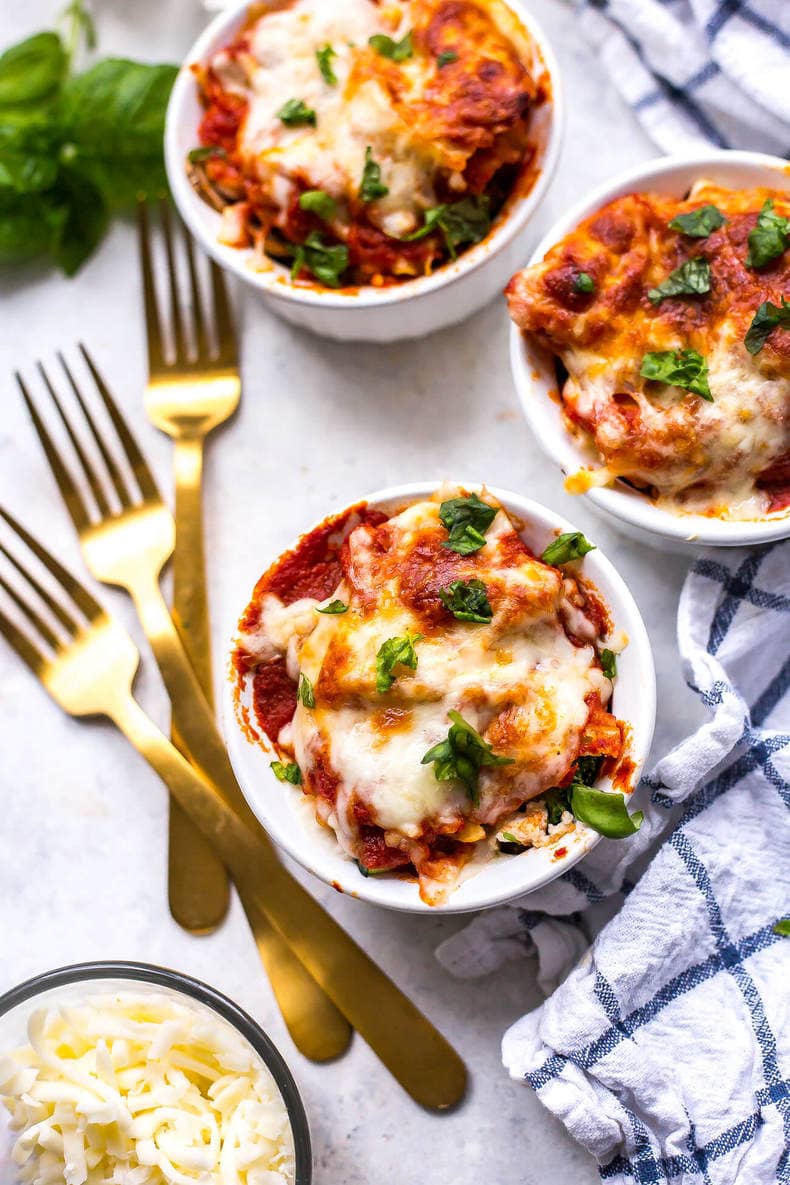 Is there a cuter dish than these Super Easy Mini Vegetable Lasagna Cups by The Girl on Bloor? These moreish individual portioned vegetarian lasagnas baked in ramekins are packed with some serious flavors. We are sure the kids will love these!
5. Cheesy Parmesan Meatball Soup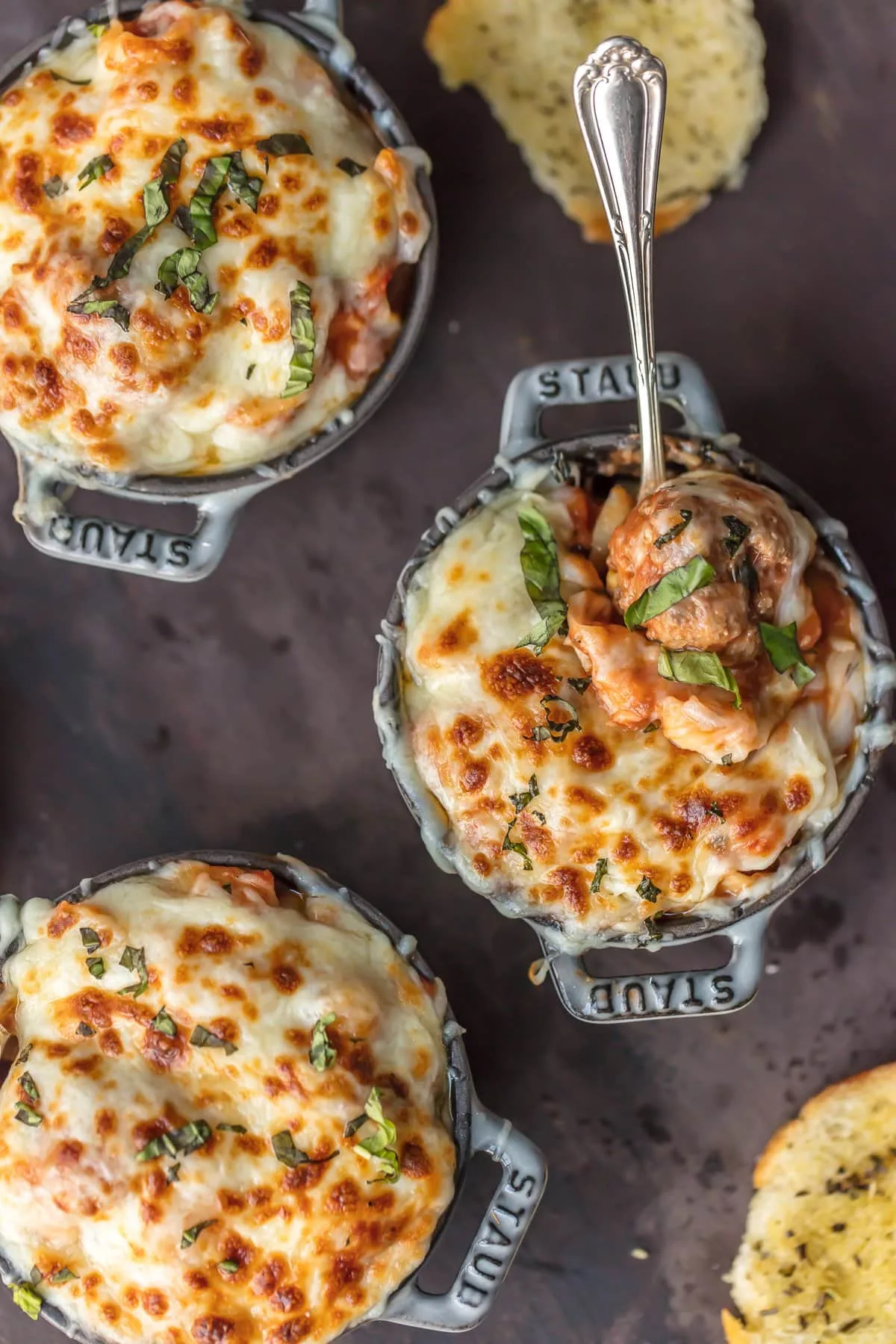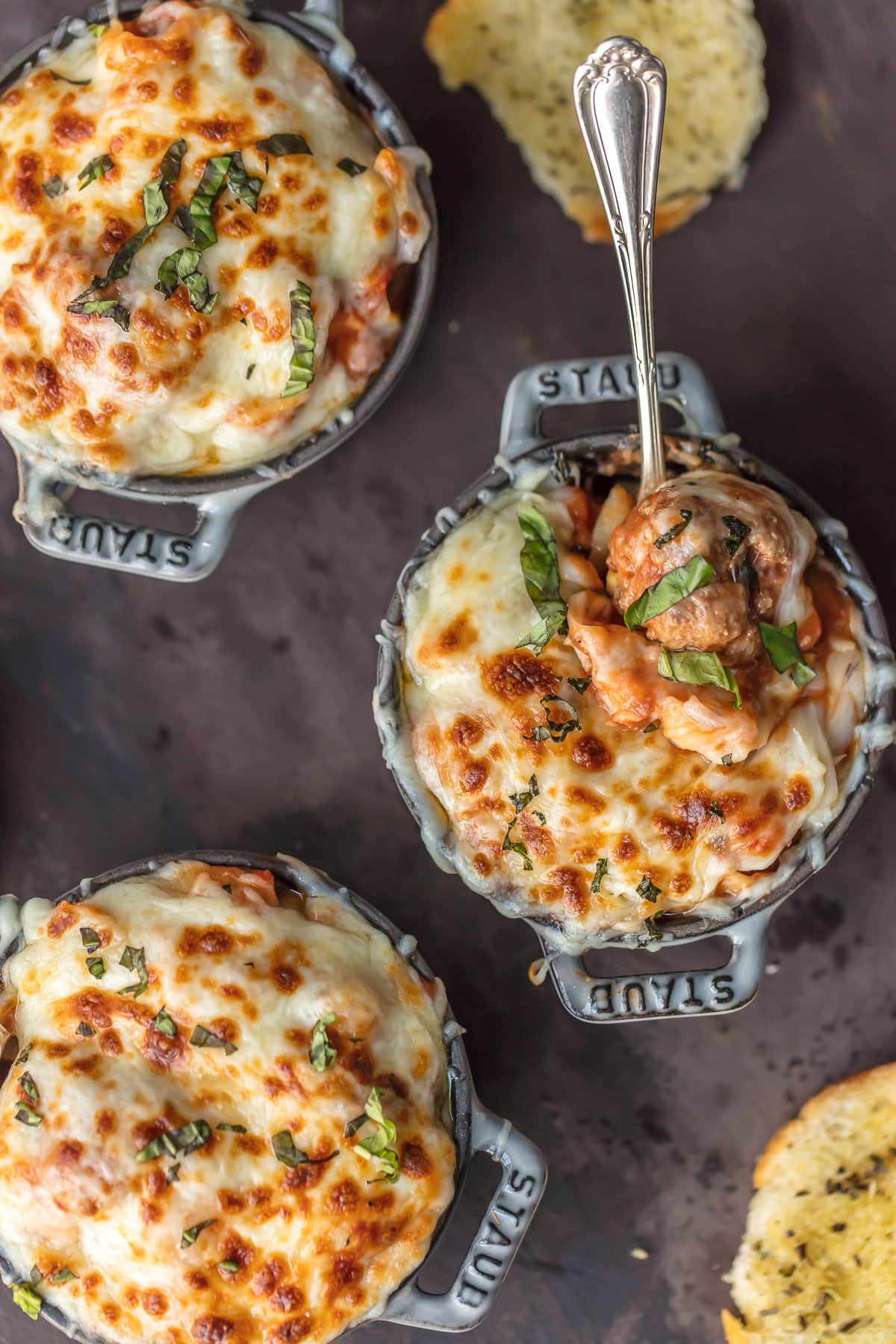 This hearty Cheesy Parmesan Meatball Soup by The Cookie Rookie is the ultimate winter comfort food. Topped with melted cheese and fresh basil this delicious ramekin dish is filled with parmesan meatballs, shell pasta, tomatoes, spices and plenty of cheese.
6. Individual Chicken Mushroom Pot Pies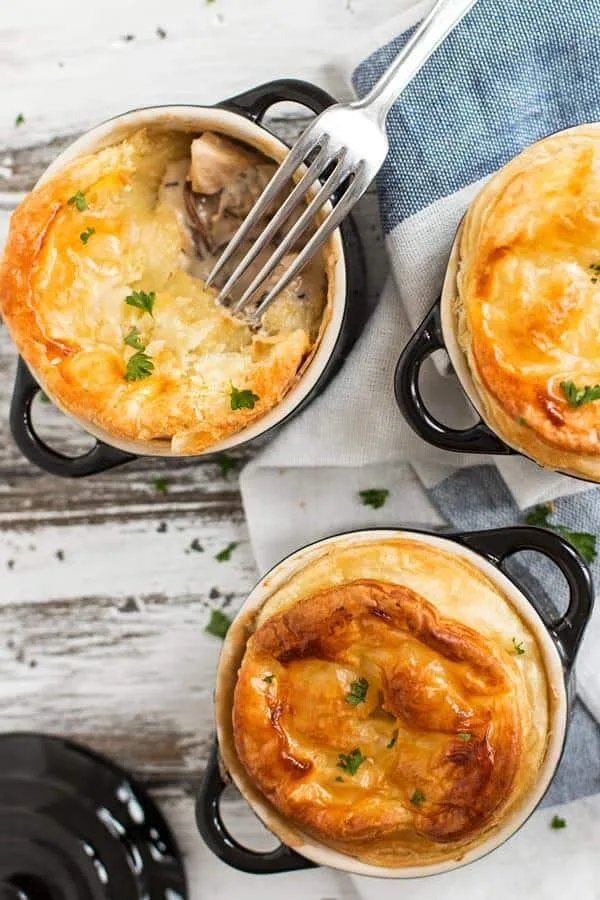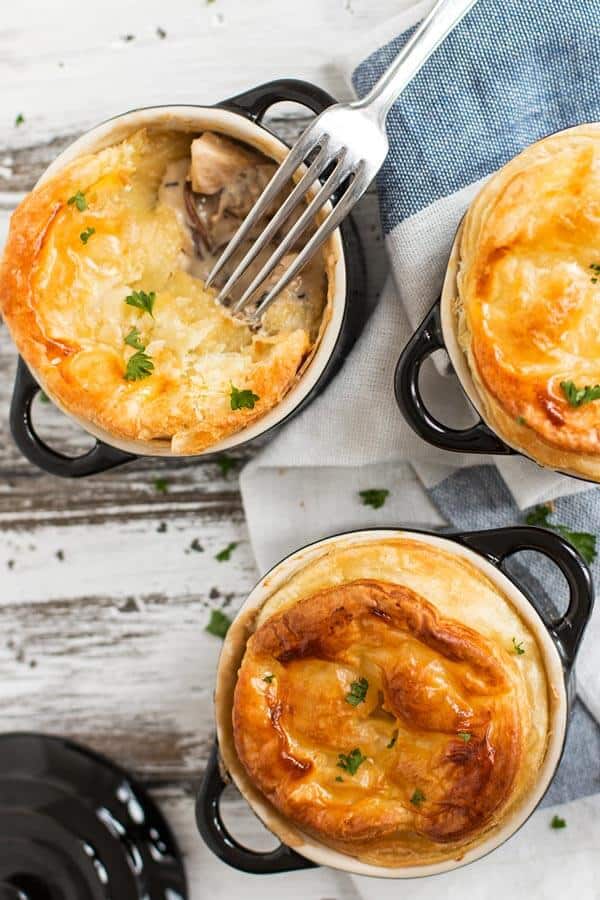 If you love chicken mushroom and thyme flavor pairing then these flavorsome Individual Chicken Mushroom Pot Pies by Savory Nothings are a lovely recipe to try. These quick and creamy pies are made with delicious chicken, mushrooms, milk and butter filling topped with a crispy puff pastry crust.
7. Better Than a Steakhouse French Onion Soup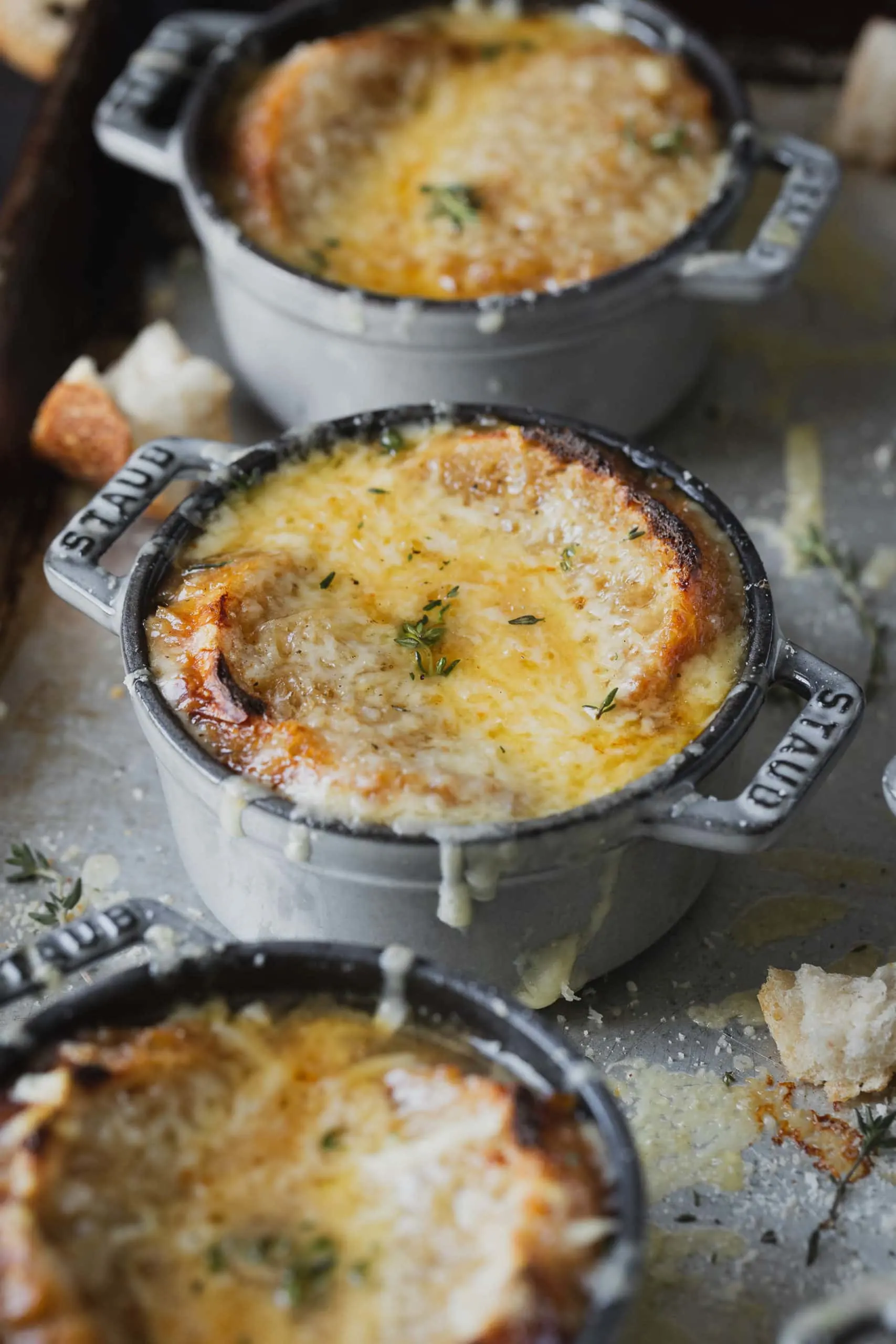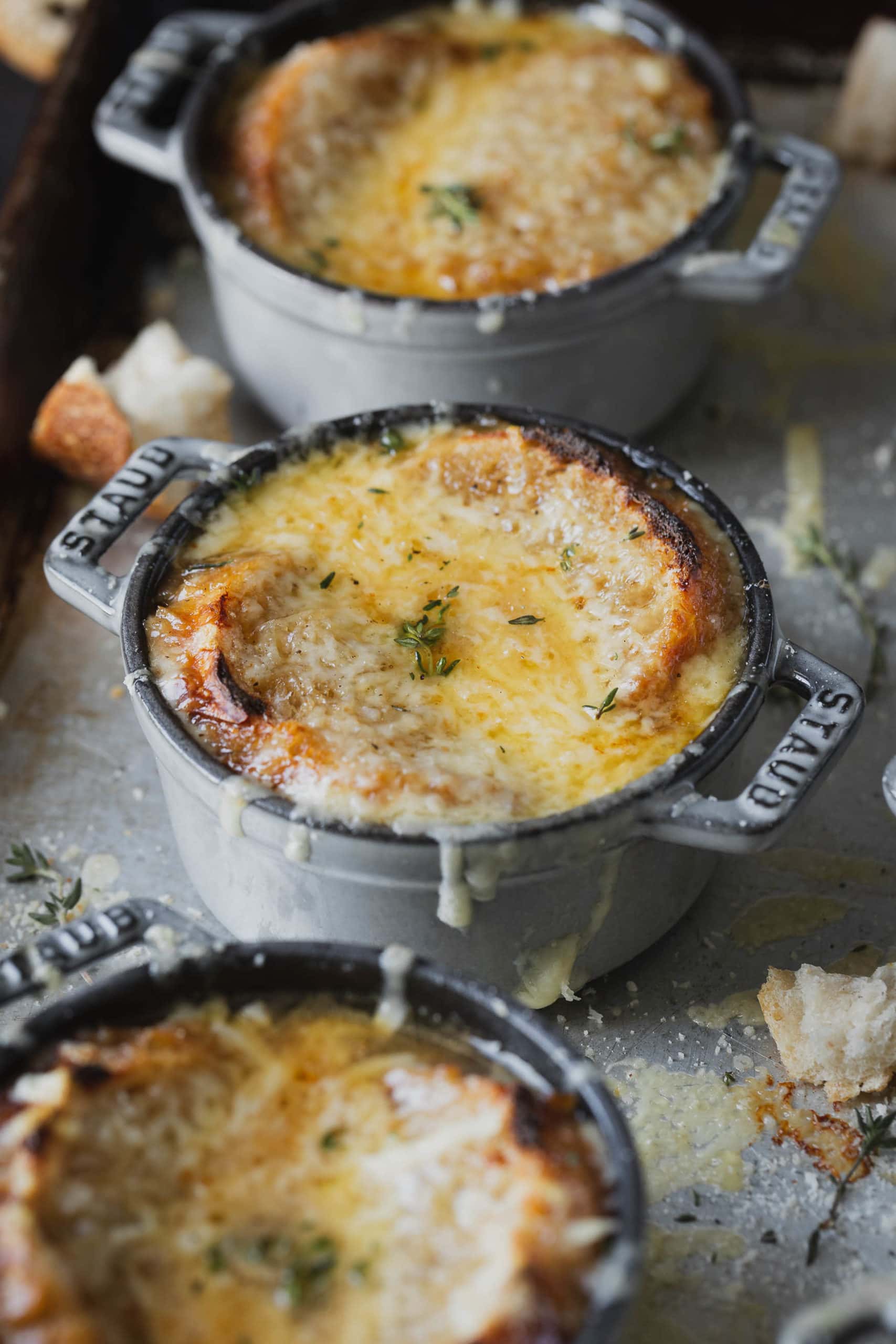 This Better Than a Steakhouse French Onion Soup recipe by Oh Sweet Basil will be one of the tastiest meals you've ever eaten. Imagine perfectly caramelized onions in a delicious savory broth spooned into ramekins, topped with a crusty piece of bread and melted gooey cheese. How good does that sound?
8. Savory Tomato Souffle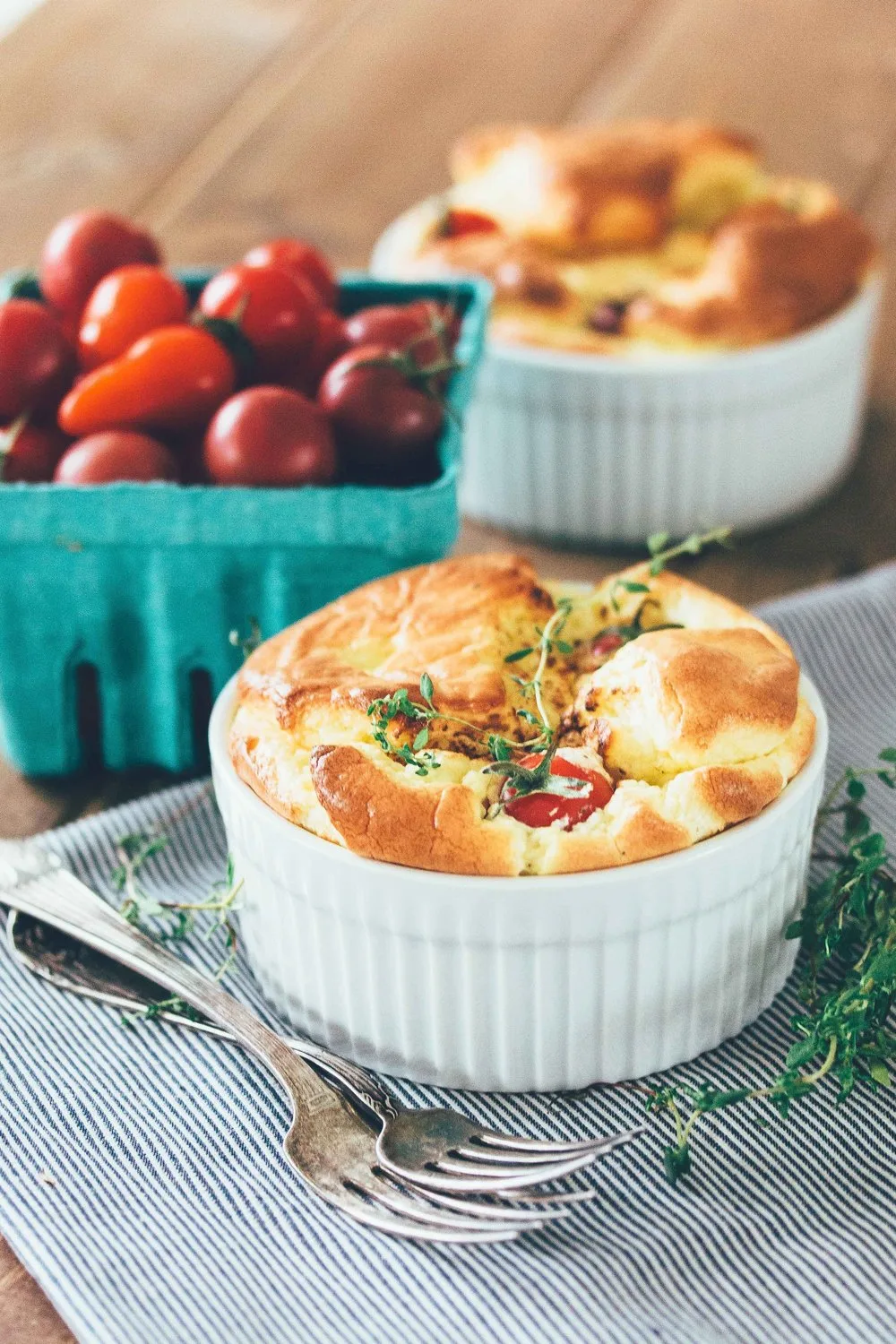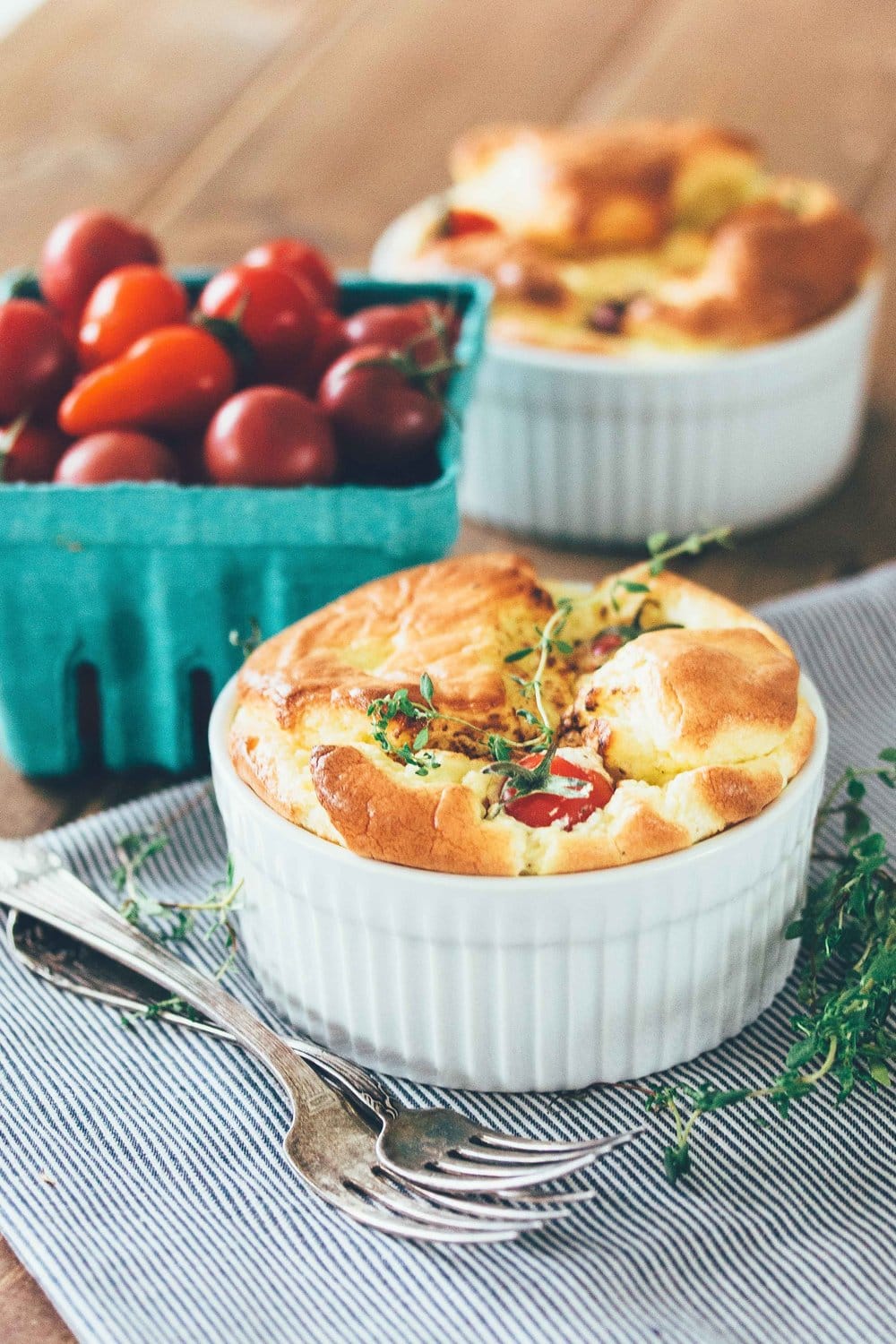 Souffle is the perfect recipe to make in ramekins. This yummy Savory Tomato Souffle by Bare Root Girl is light, fluffy and gluten-free and might be just the dish to make for your next brunch.
9. Individual Breakfast Casseroles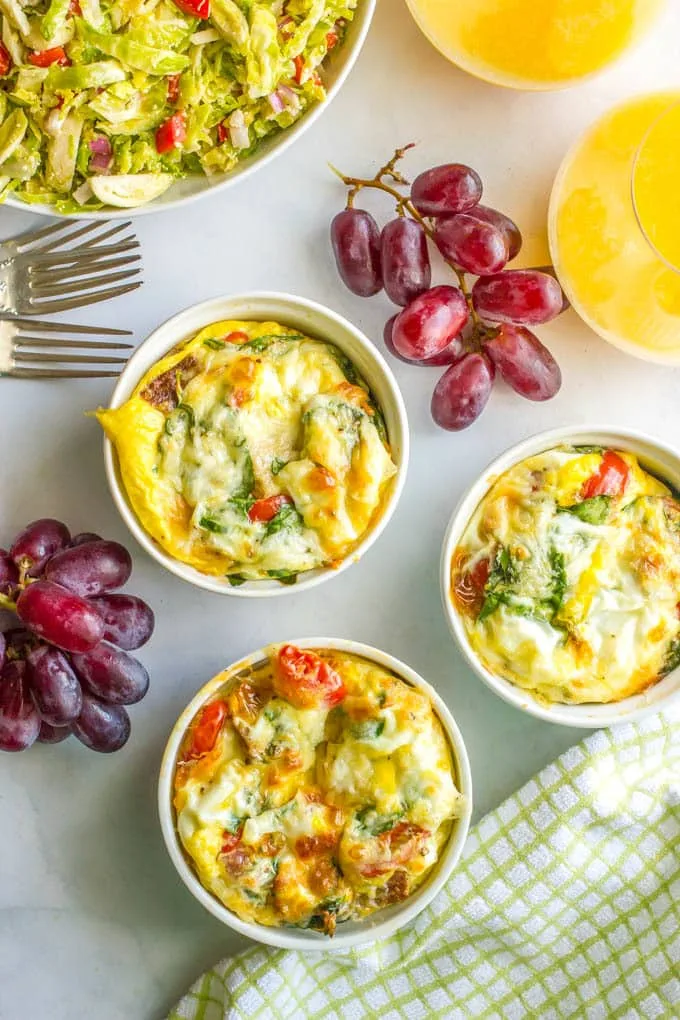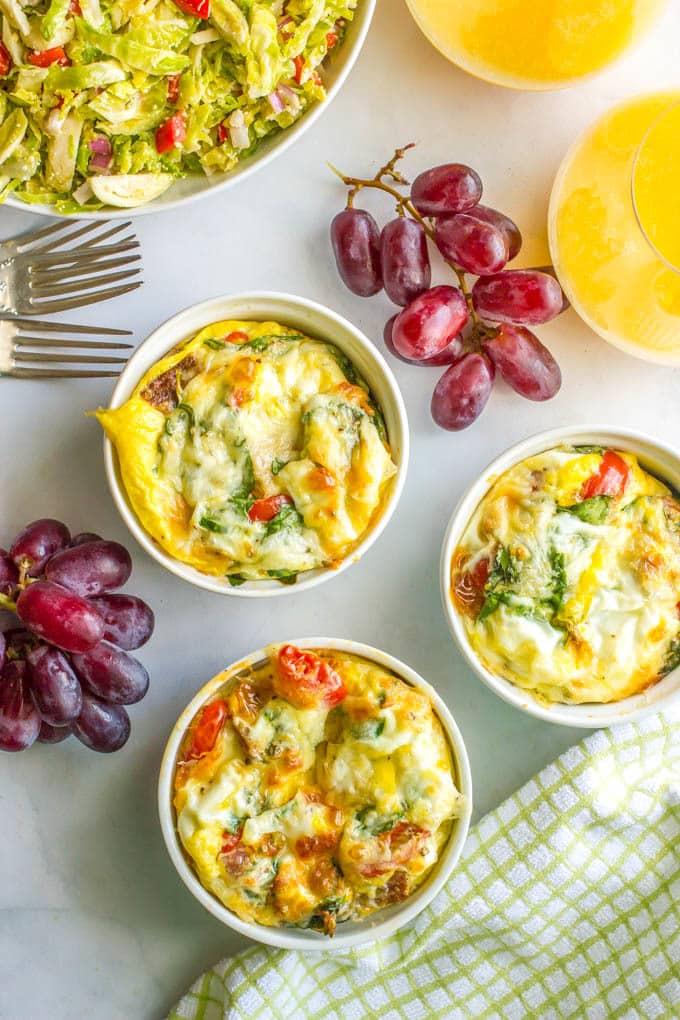 These fabulous Individual Breakfast Casseroles by Family Food on the Table are super simple to make and can be customized to suit everyone's taste. This tasty ramekin version is made with eggs, bread, spinach, cherry tomatoes and mozzarella cheese.
10. Eggplant and Kabocha Miso Gratin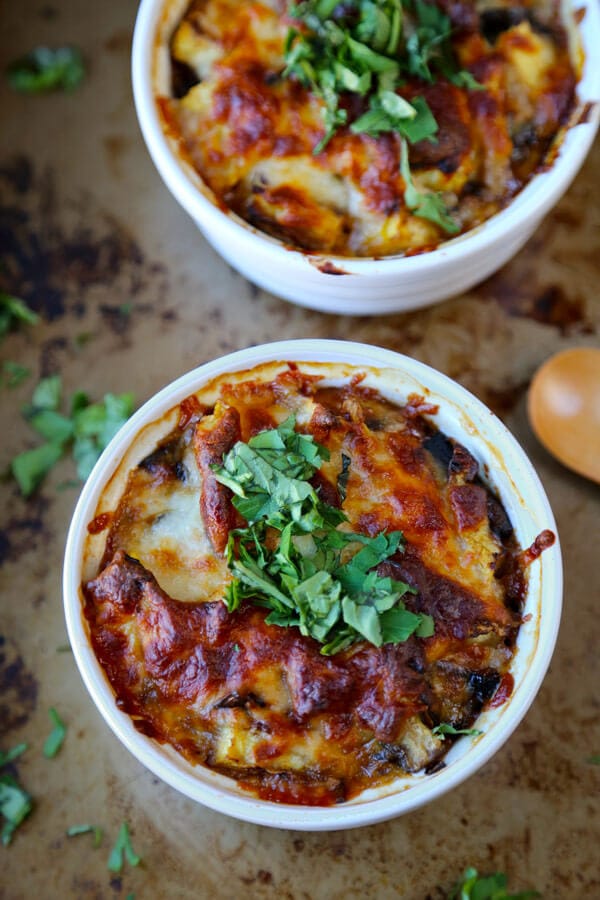 You will adore this vegetarian Eggplant and Kabocha Miso Gratin by Pickled Plum. This Japanese-influenced recipe plays on sweet and savory flavors featuring creamy layers of eggplant, kabocha squash, miso sauce and mozzarella.
11. Hash Brown Frittatas with Kale Bacon and Cheddar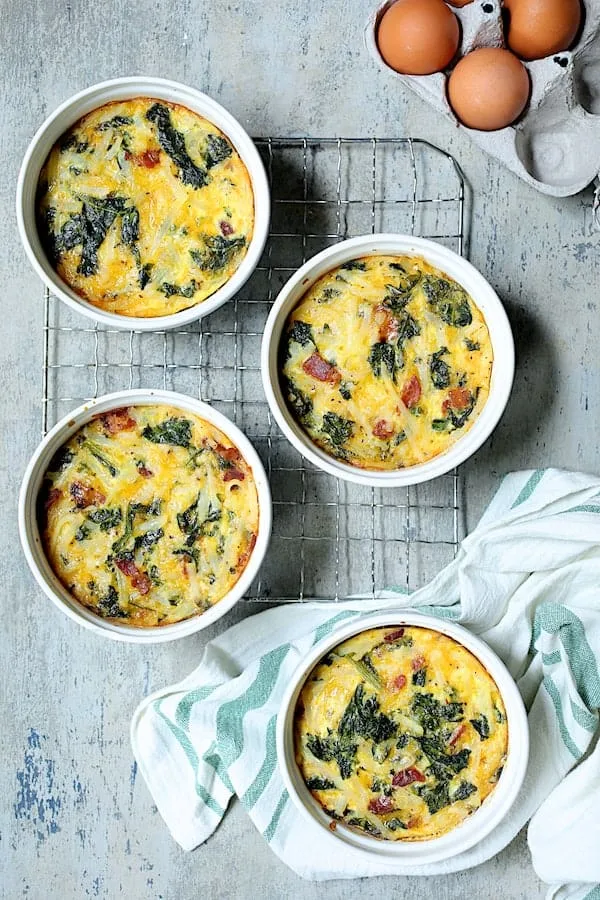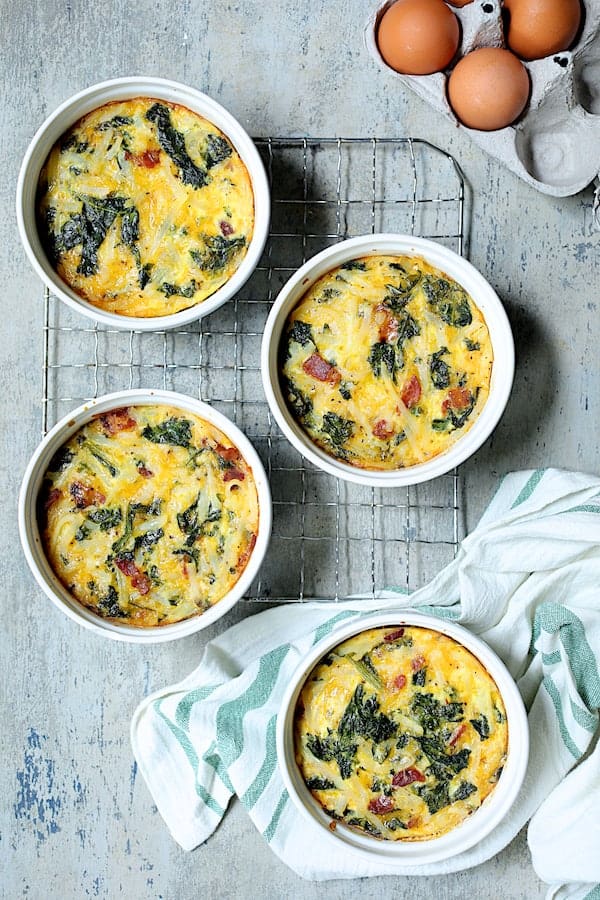 Start your day with these hearty Hash Brown Frittatas with Kale Bacon and Cheddar by From a Chef's Kitchen. This guest-friendly recipe can be made ahead for an easy fuss-free brunch.
12. Spaghetti Squash Baked Eggs with Bacon and Jalapeños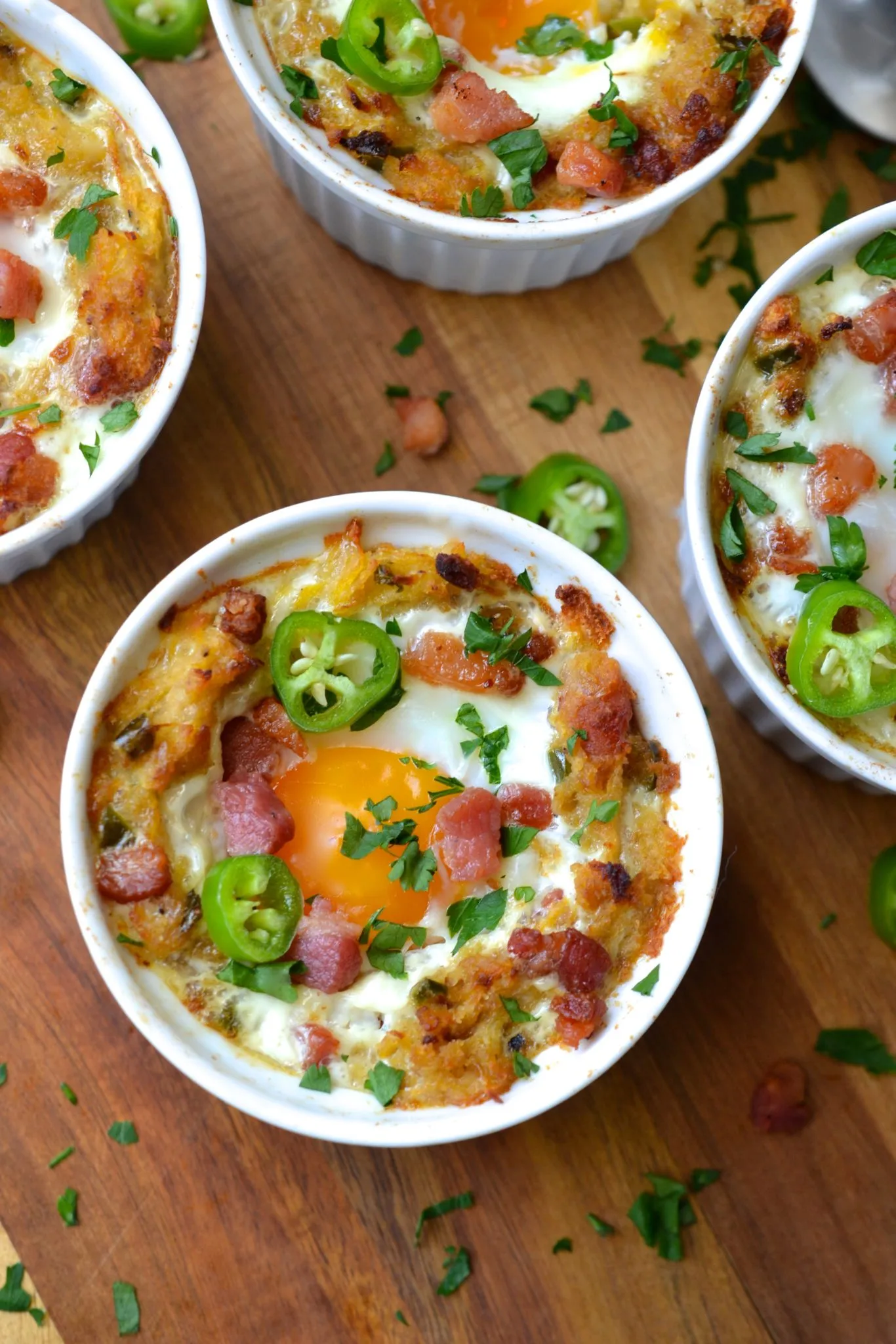 These inviting Spaghetti Squash Baked Eggs with Bacon and Jalapeños by Every Last Bite could quickly become your weekend breakfast favorite. Made with healthy spaghetti squash, bacon, sauteed onion, jalapenos and a perfectly cooked egg this is one tasty filling ramekin recipe.
13. Vegan Lentil Shepherd's Pie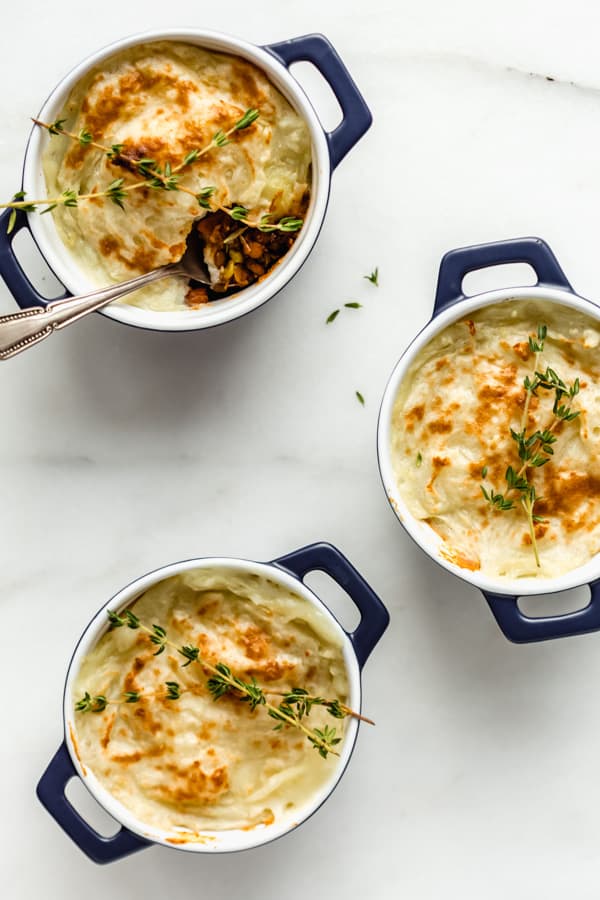 Why not try this Vegan Lentil Shepherd's Pie by Choosing Chia. This wholesome plant-based recipe is packed with flavor, protein and fiber to keep you feeling full and satisfied and is perfect for a cozy weeknight dinner.
14. Easy Baked Oats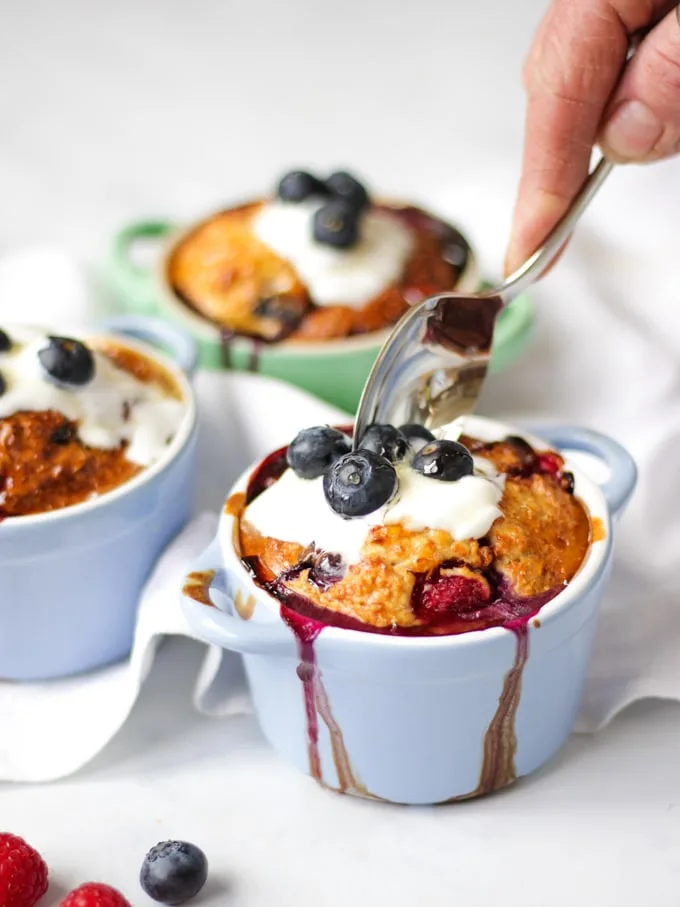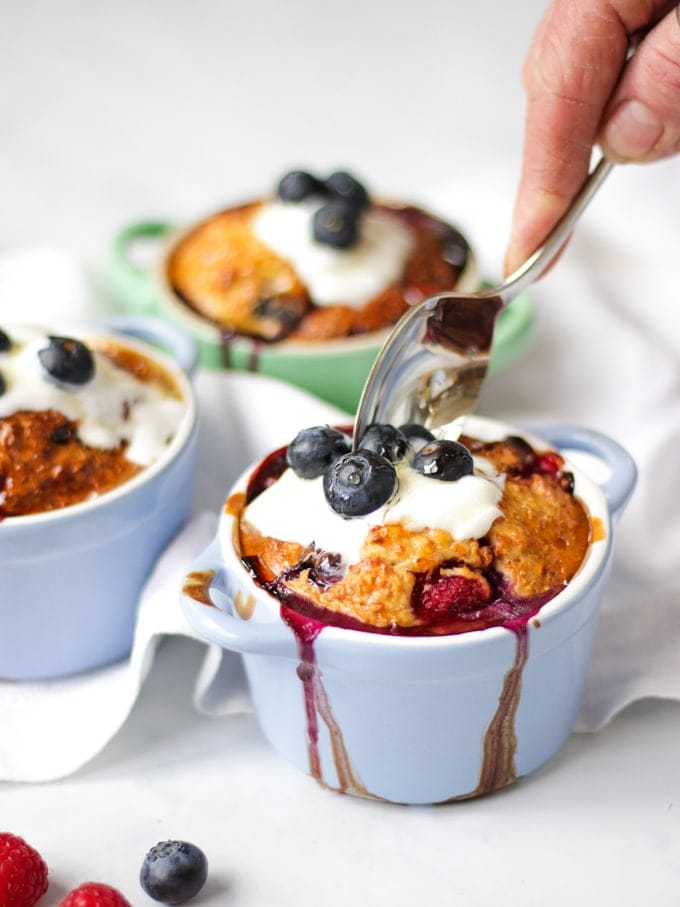 These Easy Baked Oats by Taming Twins couldn't be easier to make and if you have a sweet tooth and love sweet breakfast this healthy recipe is a must try. Served with juicy raspberries and blueberries, a spoonful of yogurt and a drizzle of honey this deliciousness is ready to tuck in.
15. Classic Creme Brulee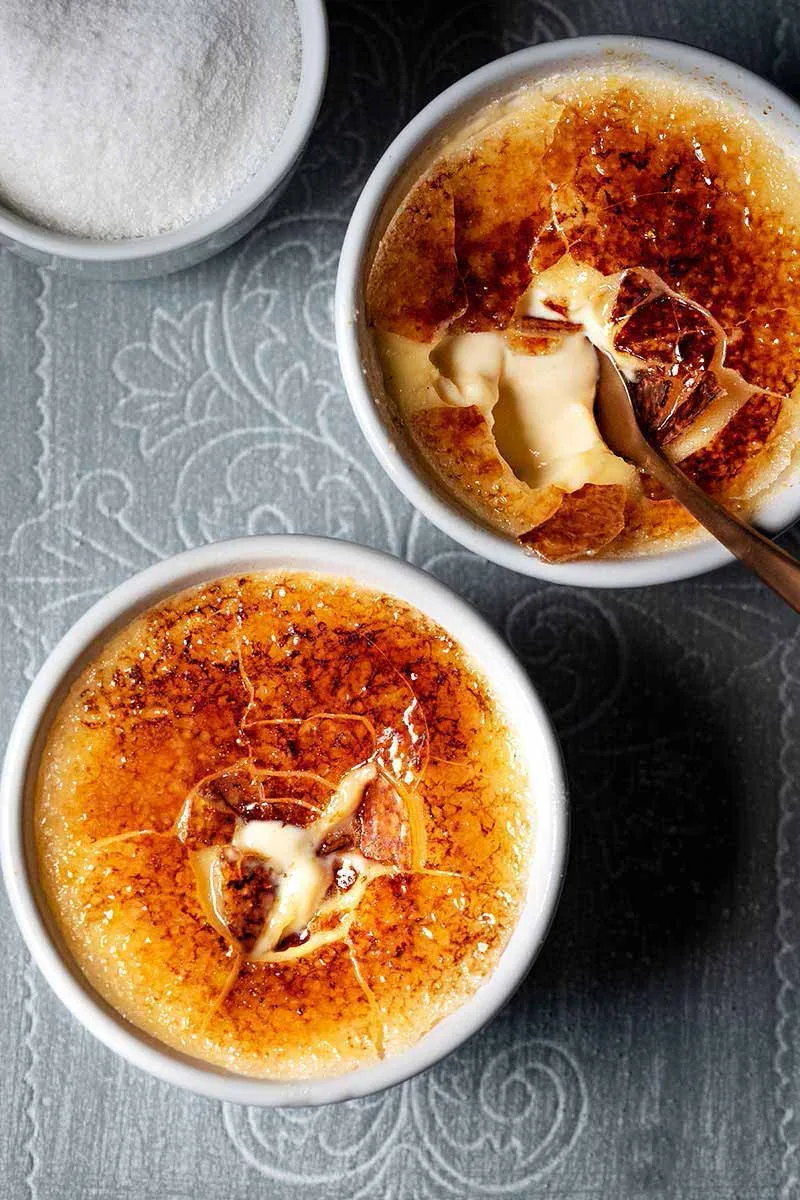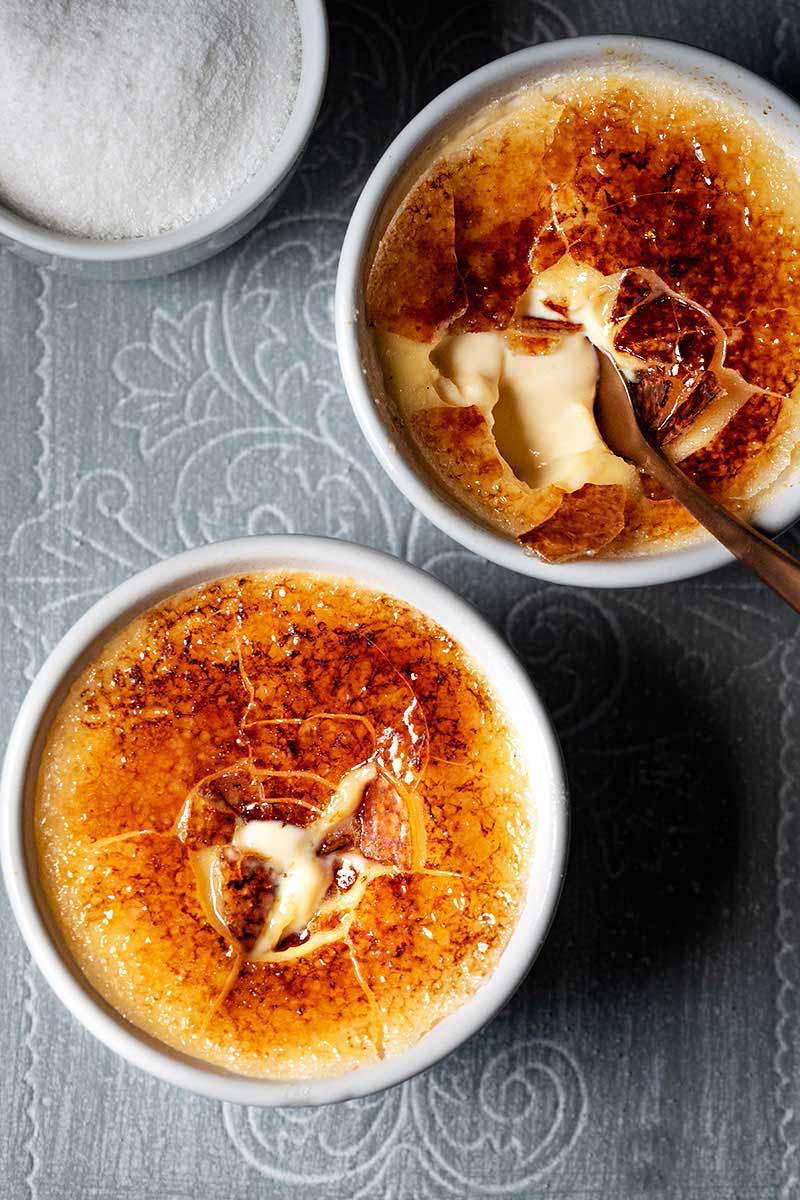 Have you ever seen anything more tempting than this Classic Creme Brulee by The Hungry Bites? This classic French dessert is perhaps one of the most famous ramekin recipes and easily could become one of your greatest pleasures in life.
16. Easy Chocolate Molten Lava Cakes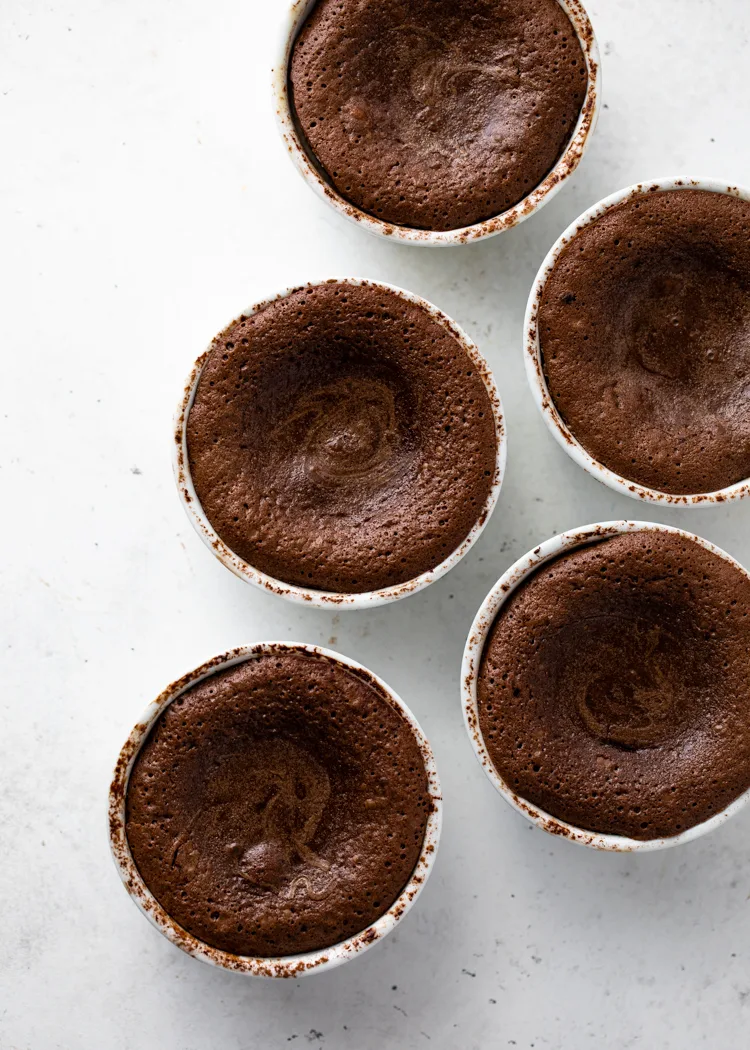 These Easy Chocolate Molten Lava Cakes by Gimme Delicious make a delicious dessert for special occasions. Rich and decadent individual cakes are filled with a silky gooey chocolate filling and served with a light drizzle of cocoa powder or powdered sugar and a few berries or even more delish topped with vanilla ice cream and chocolate syrup.
17. Mini Cherry Clafoutis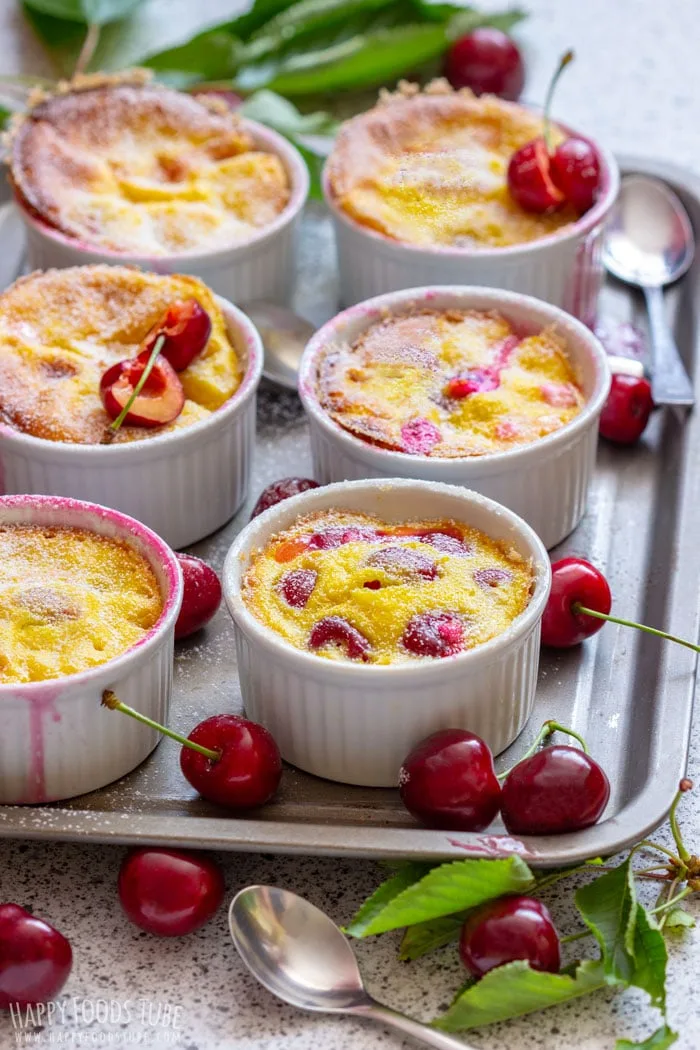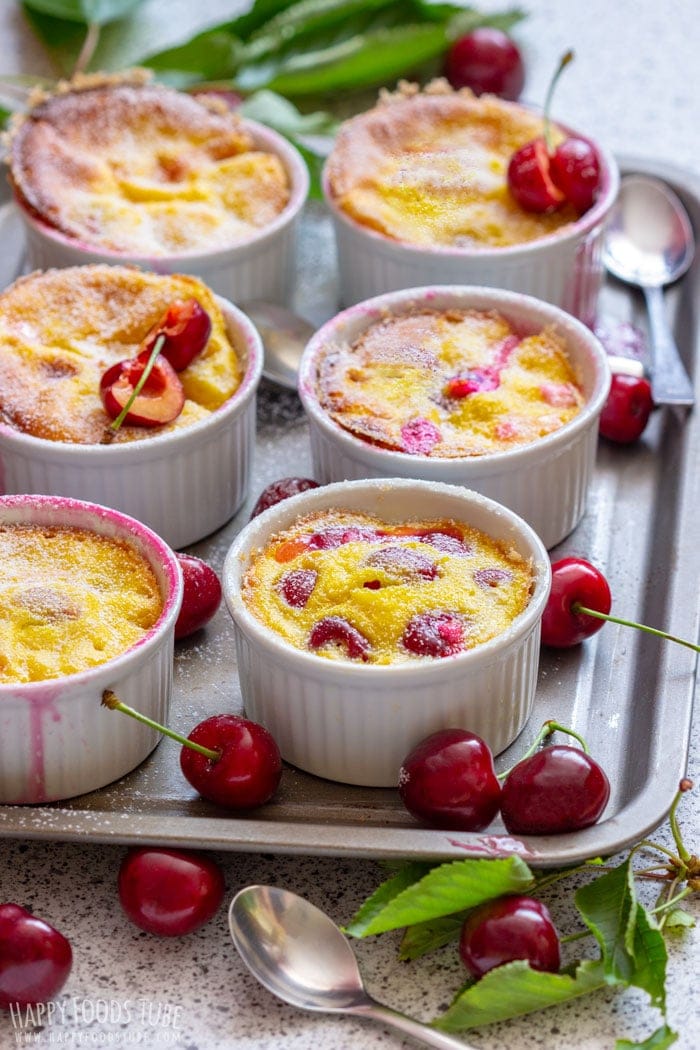 Clafoutis is another classic French dessert recipe made with cherries that are baked in custard-like batter. We love this Mini Cherry Clafoutis ramekin version by Happy Foods Tube. This recipe calls for a summer dinner party.
18. Lemon Cake for Two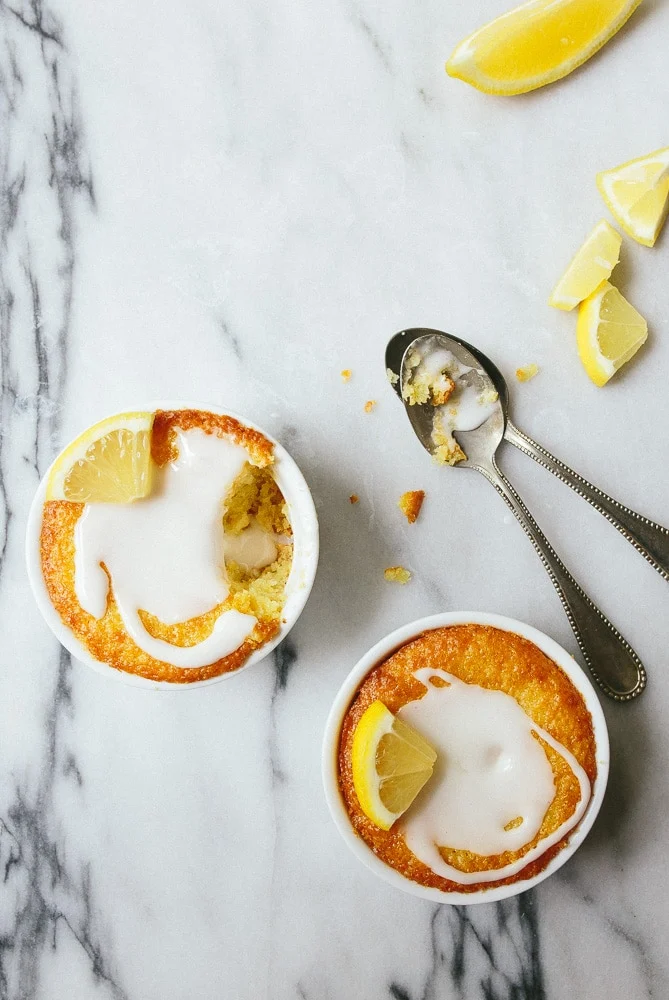 This romantic-looking Lemon Cake for Two by Dessert for Two is tender, moist and fluffy. With simple ingredients, a lovely lemon flavor and ready in 30 minutes it's definitely one to try.
19. Healthy Two Minute Brownies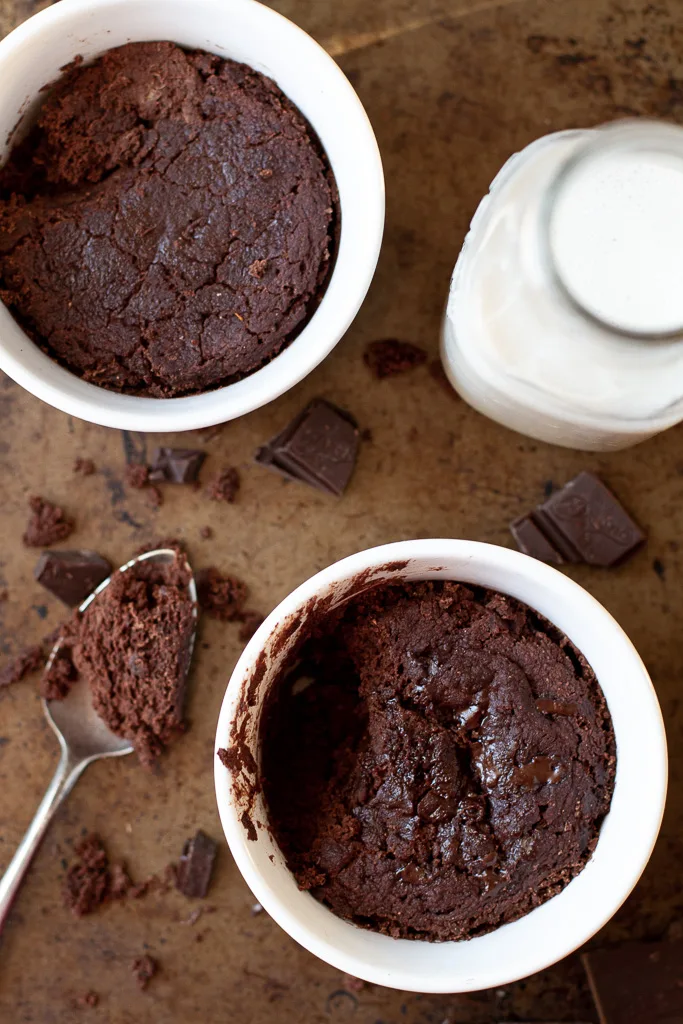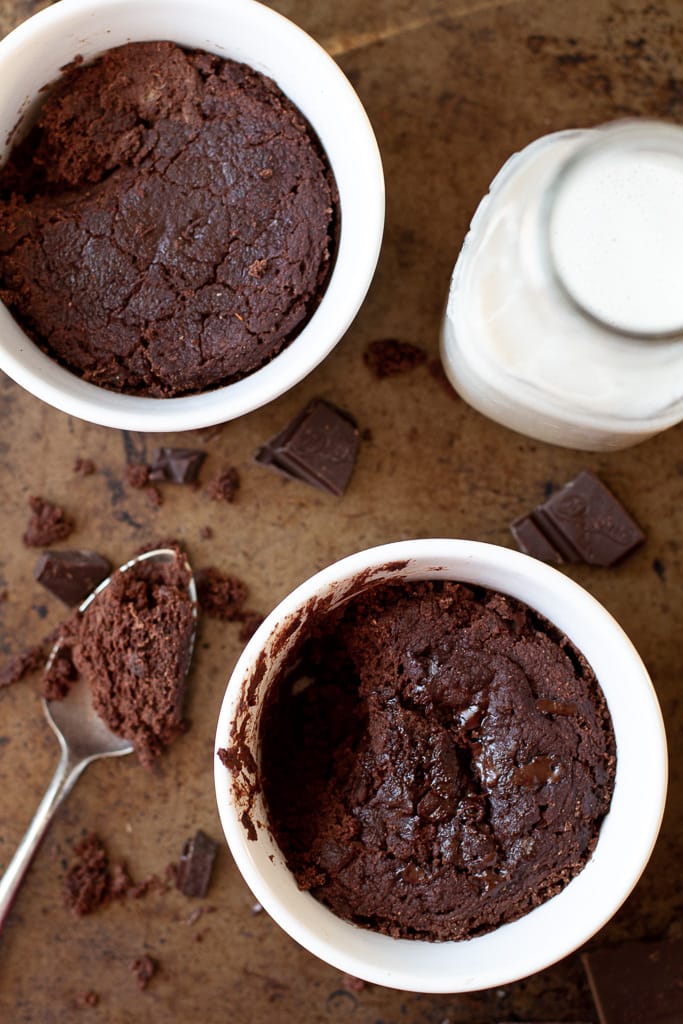 These moreish fudgy Healthy Two Minute Brownies by Running with Spoons are vegan, gluten-free and paleo guilt-free treats that are perfect to satisfy your chocolate cravings.
20. Bloomin' Cinnamon Rolls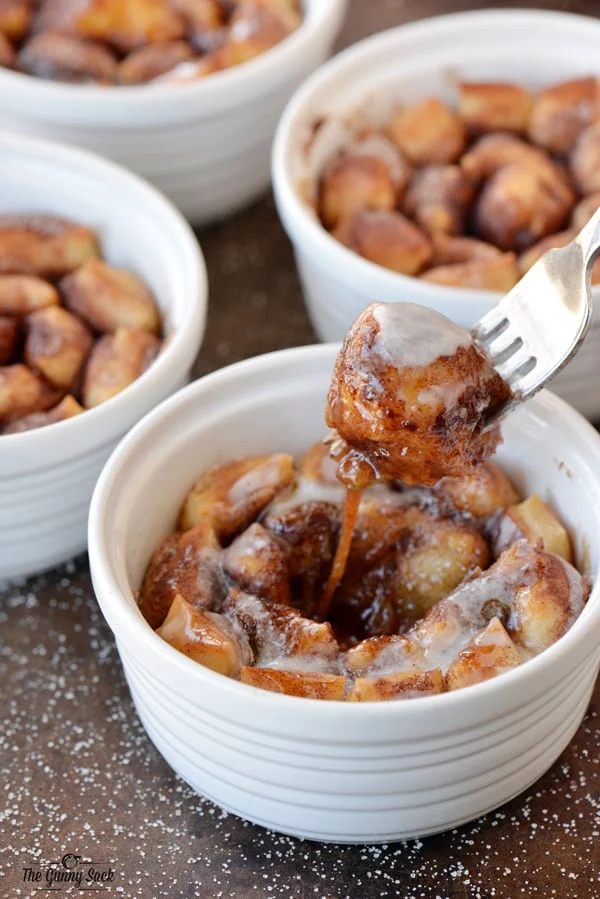 How deliciously gooey are these Bloomin' Cinnamon Rolls by The Gunny Sack. This caramel goodness is made in ramekins with frozen cinnamon rolls, caramel ice cream topping and icing. A very decadent dessert.
21. Pumpkin Blended Baked Oats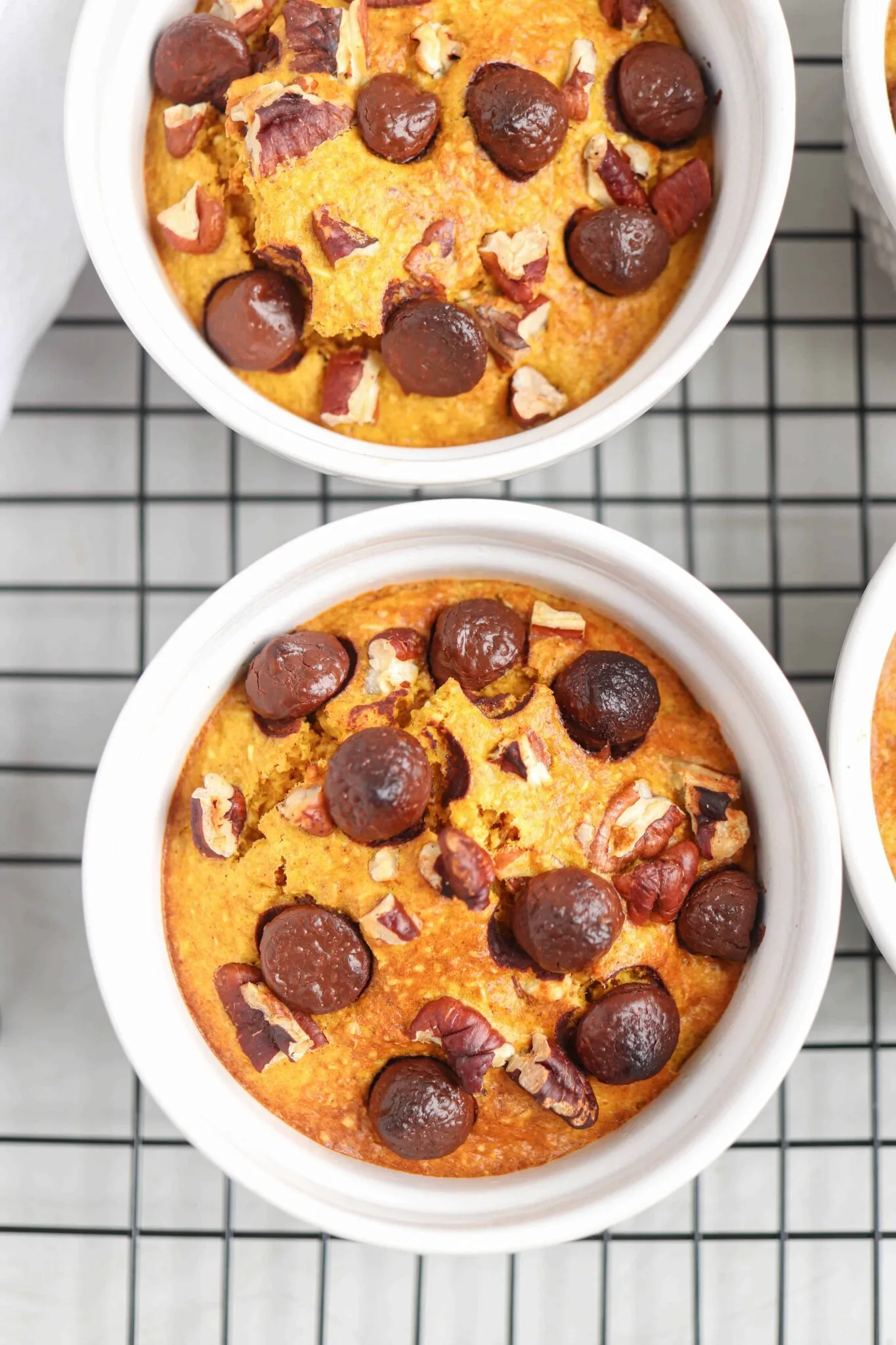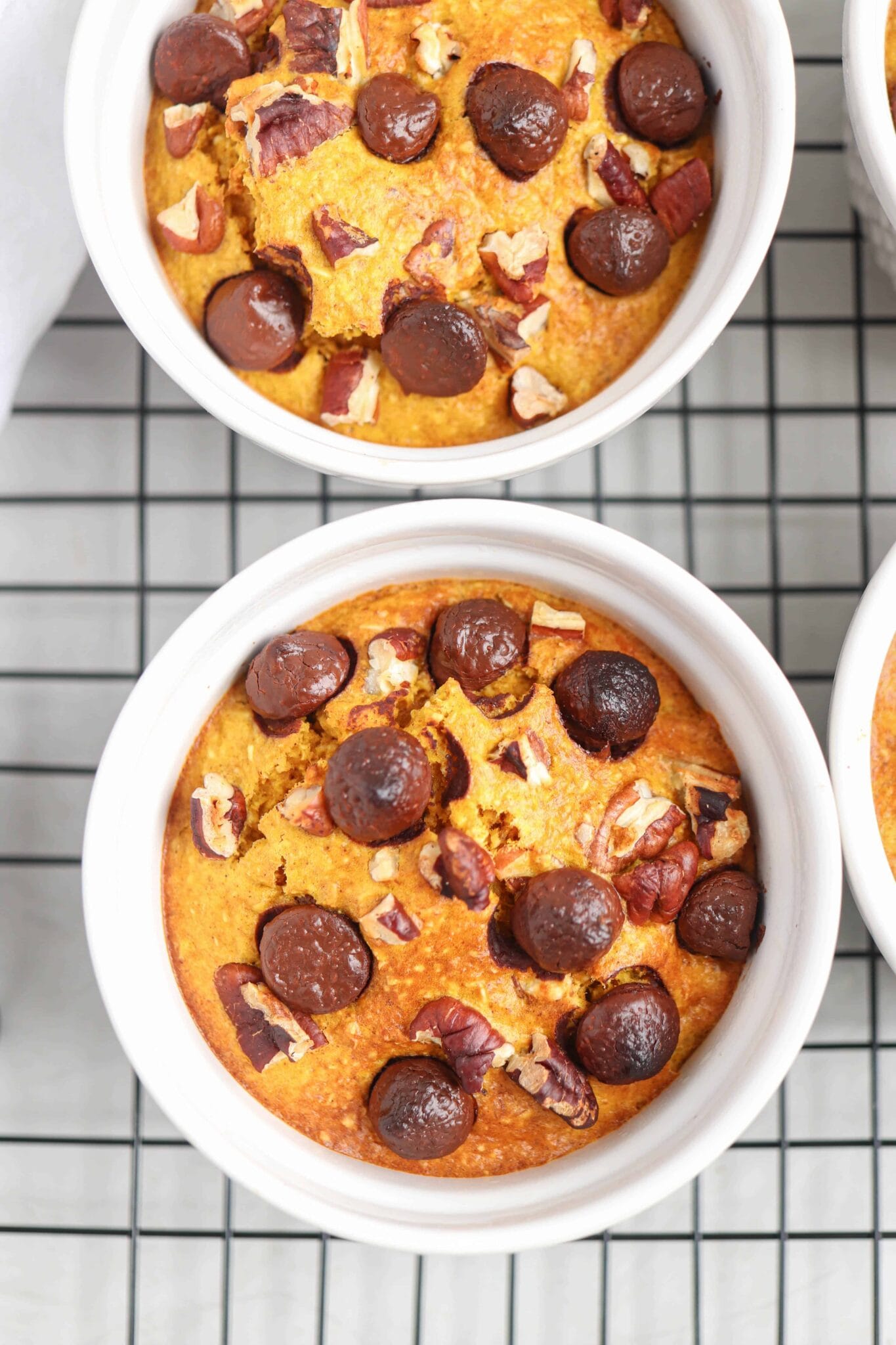 These cute Pumpkin Blended Baked Oats by Wholly Tasteful are the perfect fall breakfast recipe. Made with pumpkin puree, pumpkin pie spice, plant milk and eggs and topped with chopped pecans and dark chocolate chips you won't stop at just one of these.
22. Individual Berry Crumbles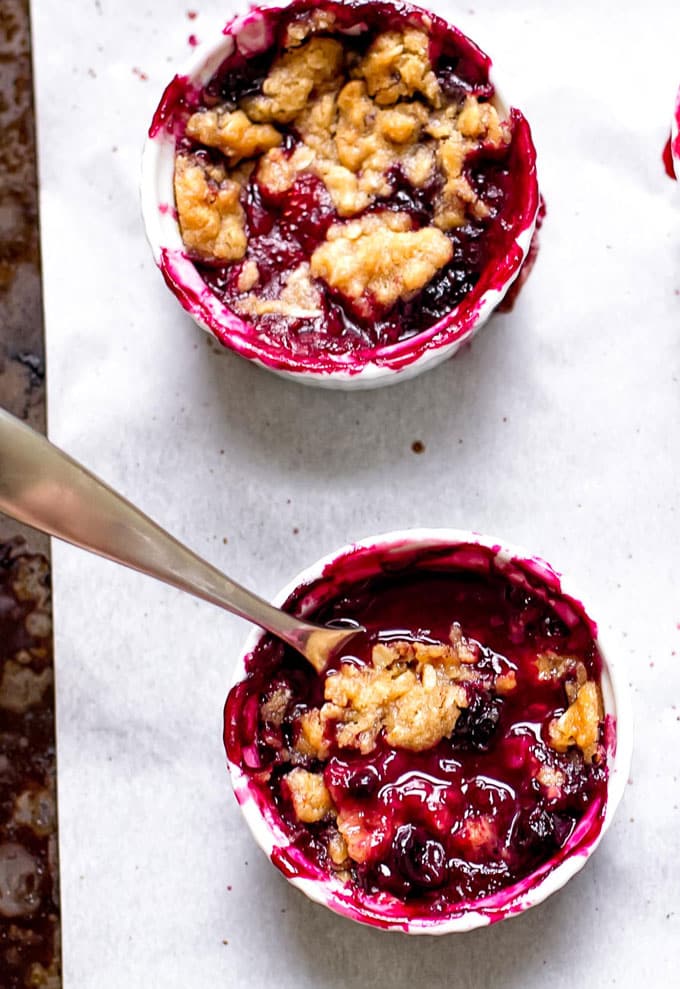 Crumble is one of the simplest and nicest desserts and you will love making these bright rustic-looking Individual Berry Crumbles by Girl Gone Gourmet. This single serving, perfectly-proportioned sweet berry dessert is perfect for summer entertaining.
23. Easy Chocolate Pots de Crème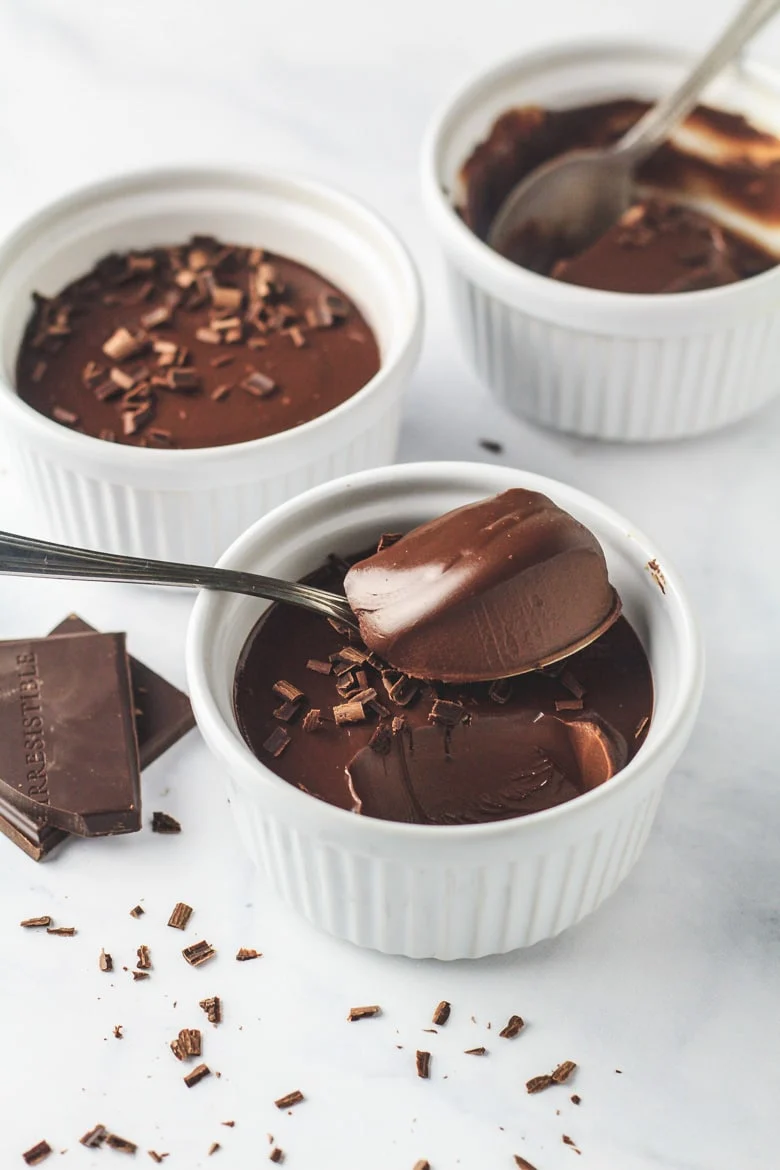 These Easy Chocolate Pots de Crème by Marsha's Baking Addiction are deliciously rich, creamy and indulgent no-bake chocolate desserts. And what's even better is that you only need 5 simple ingredients and 10 minutes to make them.
24. Strawberry Souffle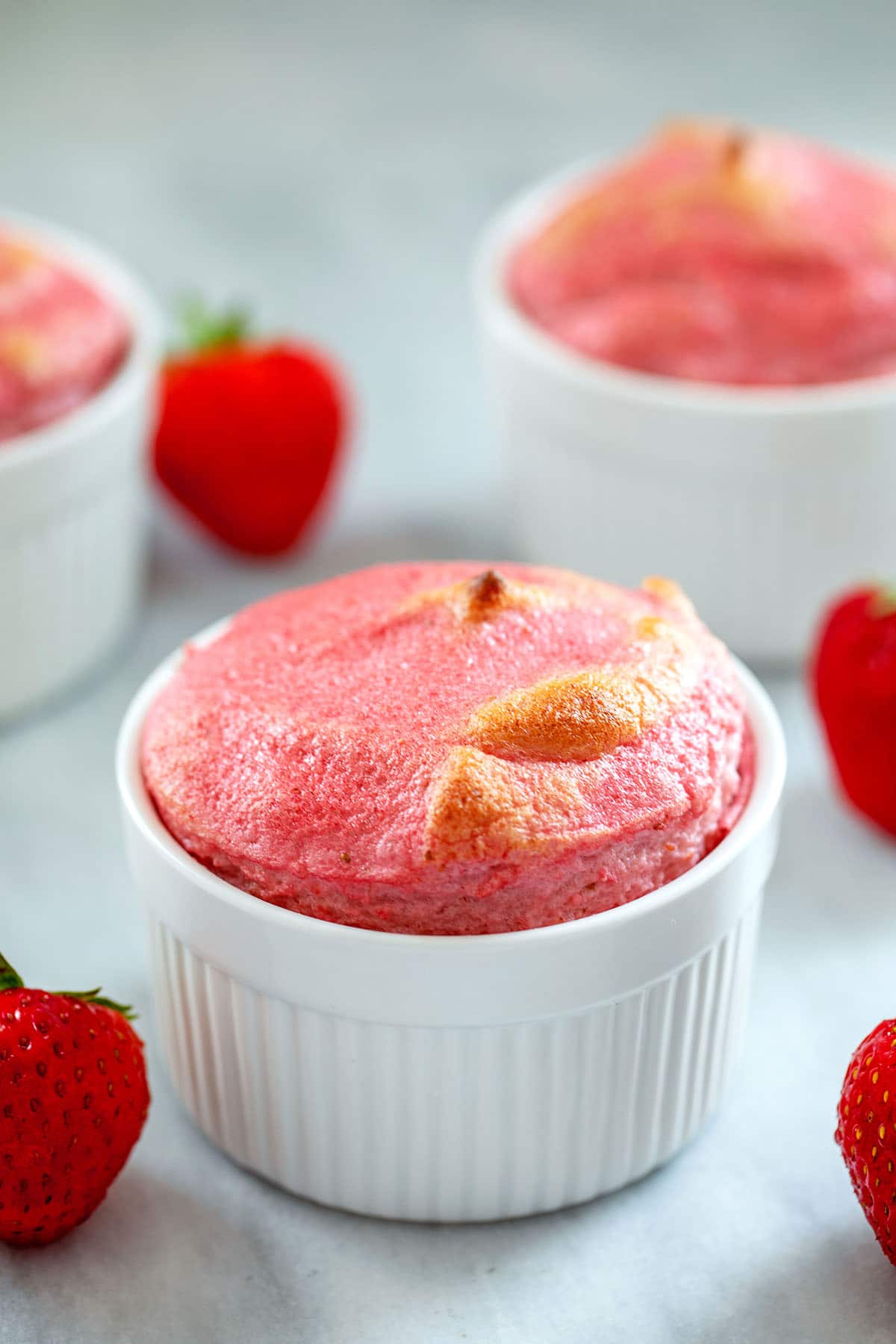 If you've never tried making a souffle how about having a go at this gorgeous Strawberry Souffle by We Are Not Martha. This delightful light summer dessert is made in ramekins with only 4 ingredients and is a perfect recipe to make for a dinner party.
25. Funfetti Cakes from Scratch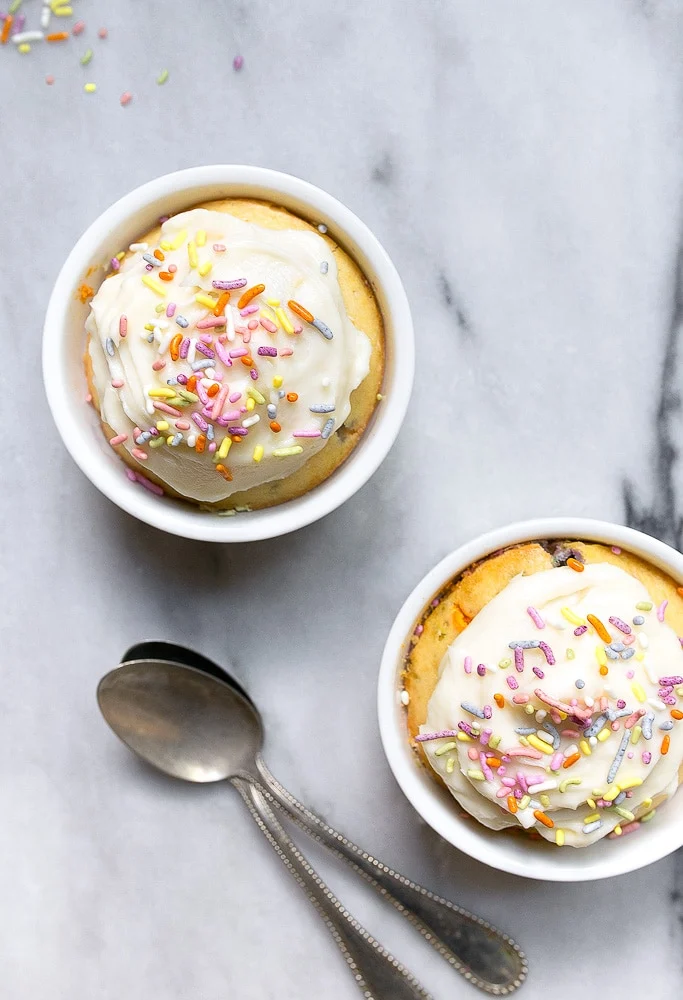 How much fun are these Funfetti Cakes from Scratch by Dessert for Two? These cute mini vanilla cakes are topped with cream cheese frosting and more sprinkles and they could brighten anyone's day.
26. Mini Ramekin Pumpkin Cheesecakes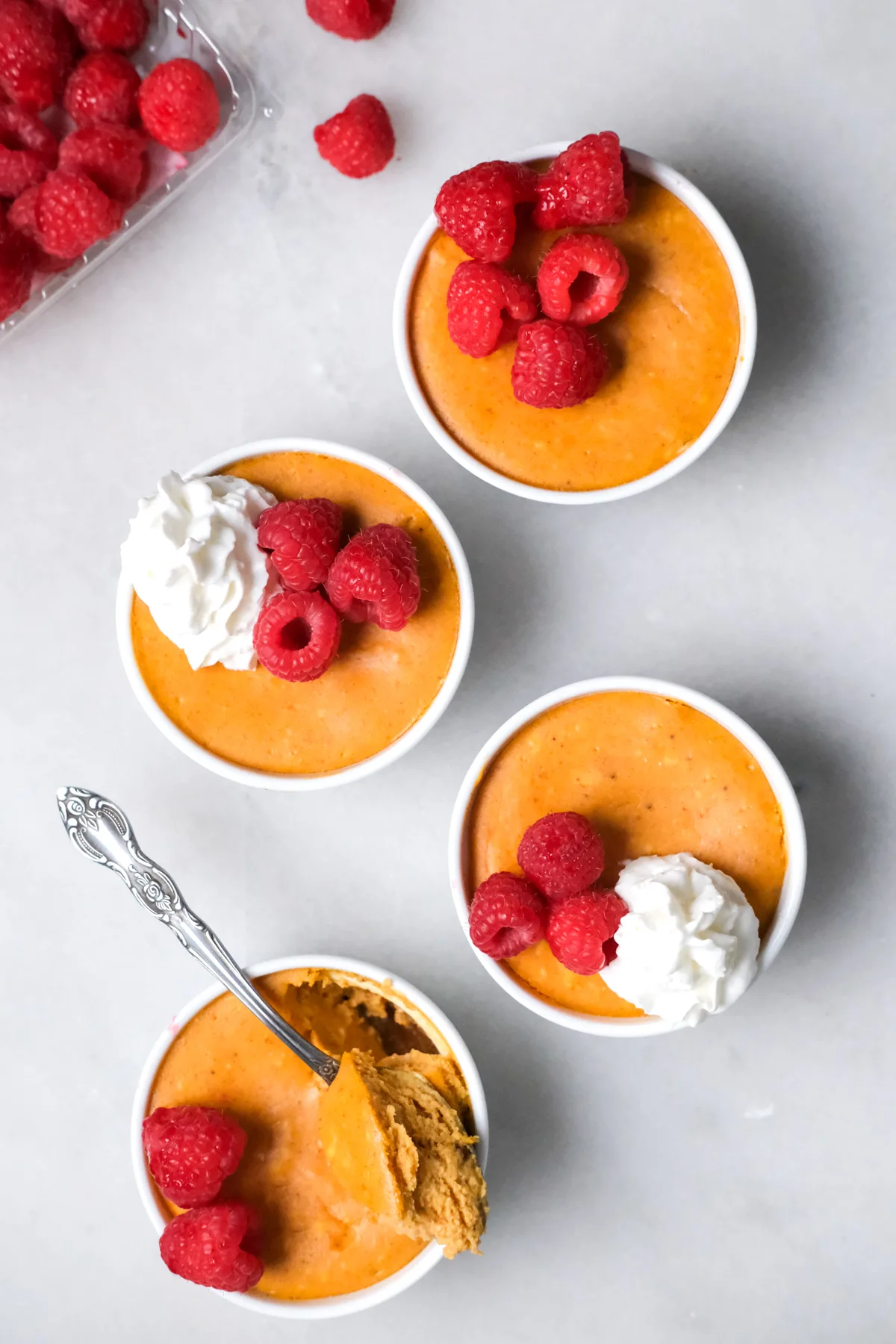 These Mini Ramekin Pumpkin Cheesecakes by Kiersten Hickman are just the recipe to make for your Thanksgiving dinner. Absolutely delicious served with a dollop of whipped cream and some fresh raspberries for a pop of color.
27. Apple Crumble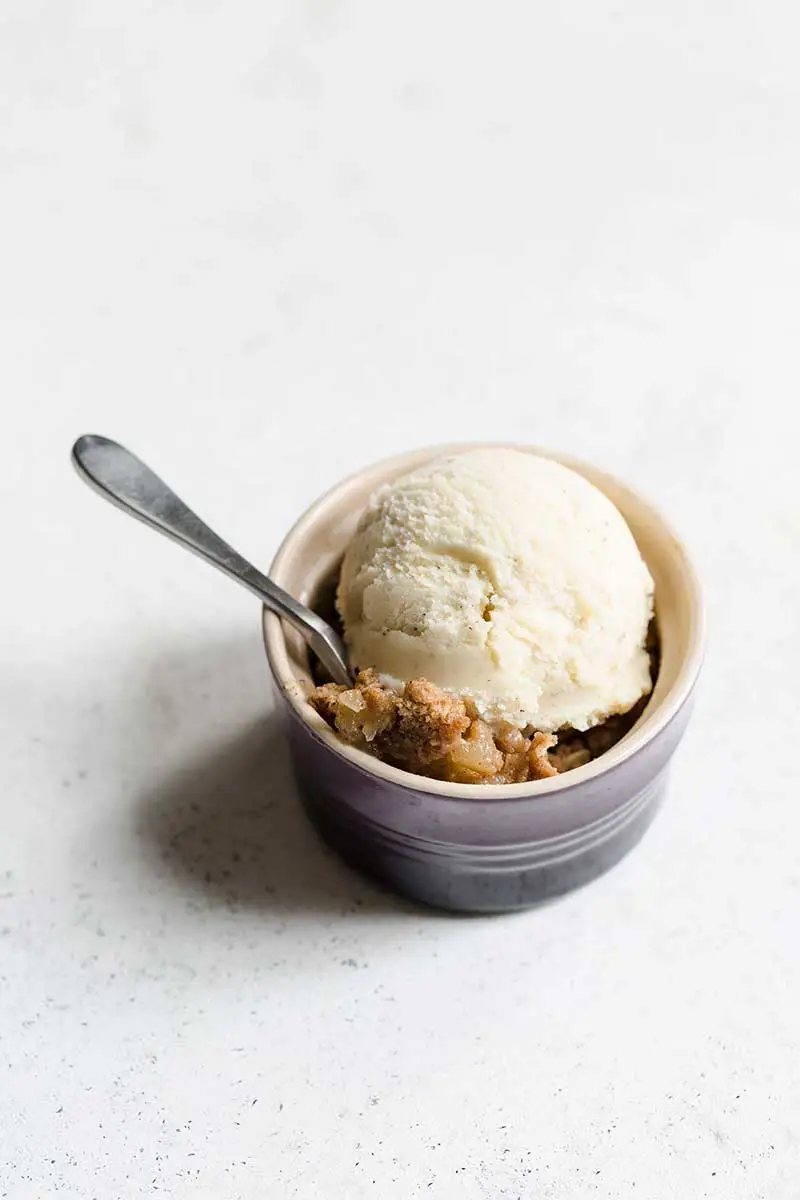 You can never go wrong with a good old crumble. This everyone's favorite Apple Crumble recipe by Savory Simple is baked in single-serving ramekins and is the perfect dessert to serve at a dinner party, romantic dinner for two or a special occasion.
28. Easy Chocolate Souffle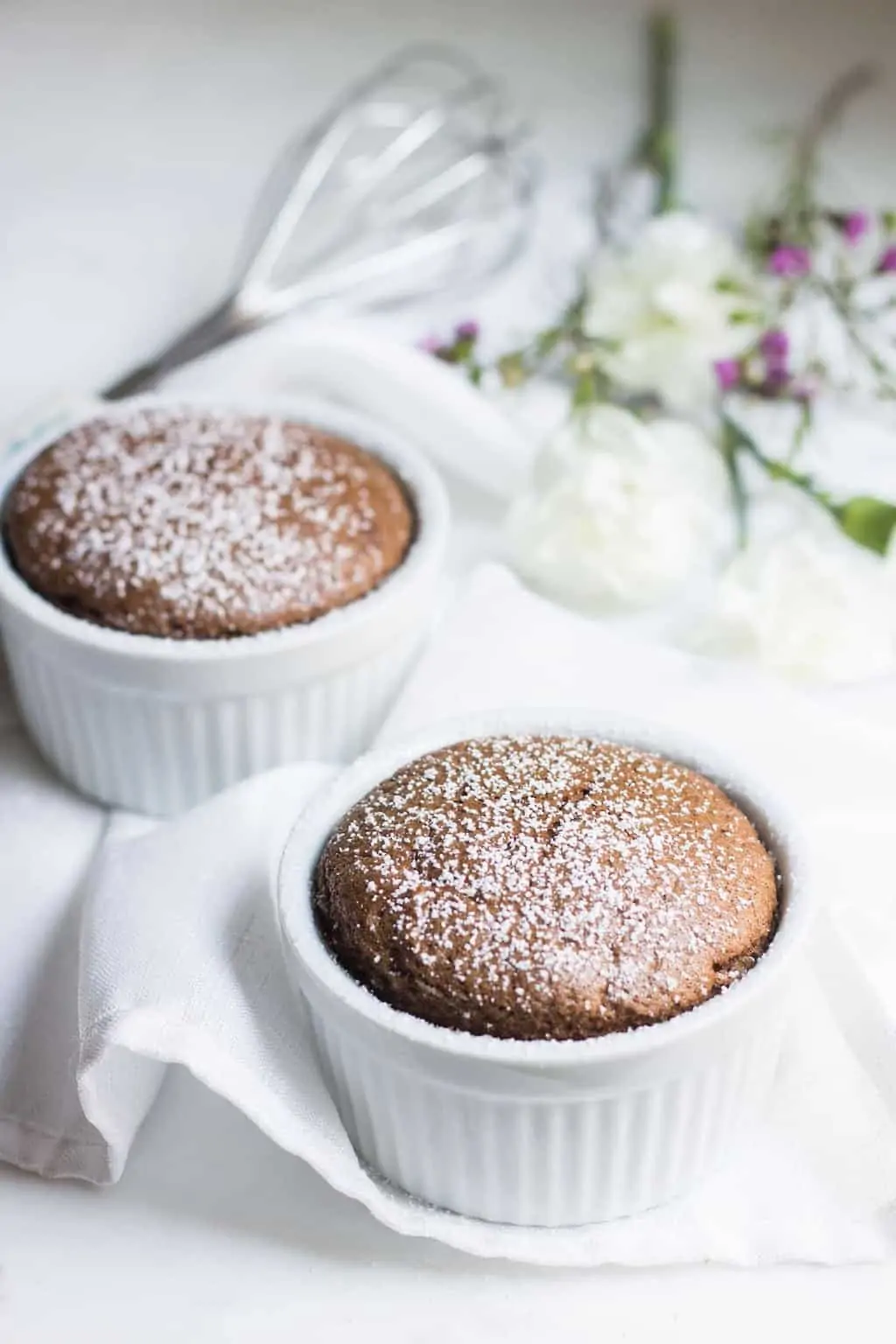 We can't help ourselves but share another gorgeous souffle recipe. This Easy Chocolate Souffle by Mon Petit Four is a creamy, rich heavenly dessert that will melt in your mouth. Fancy having a go at it?
29. Peach Raspberry Cobbler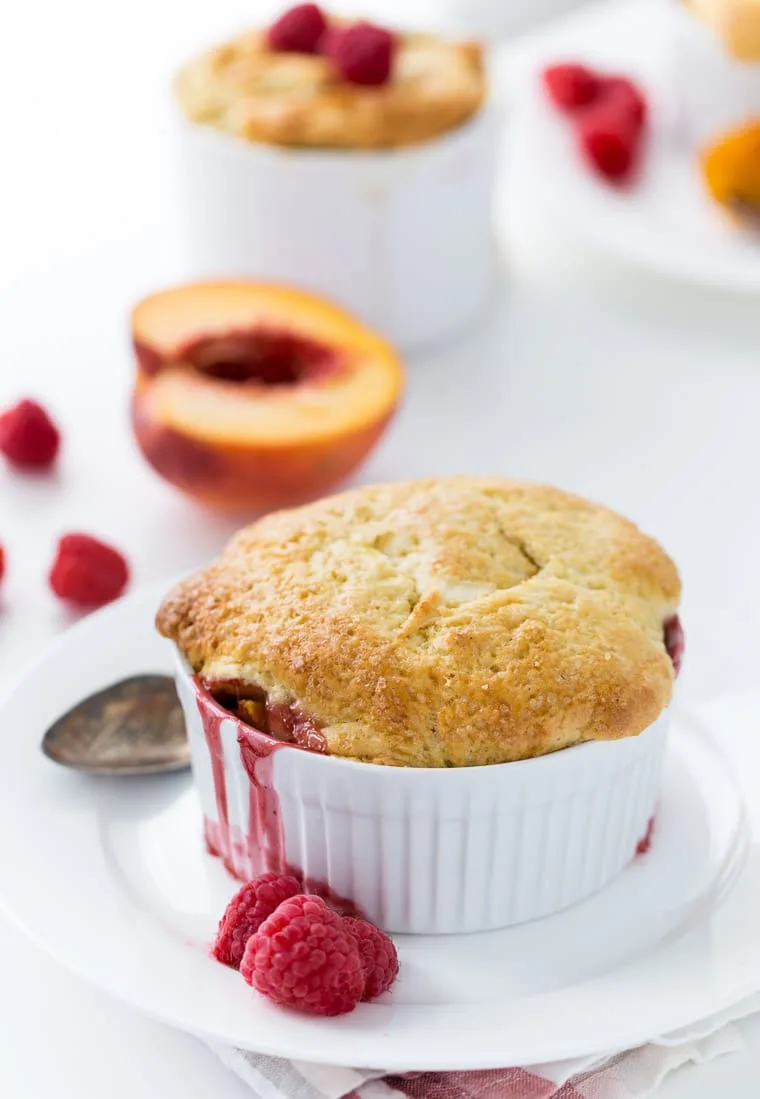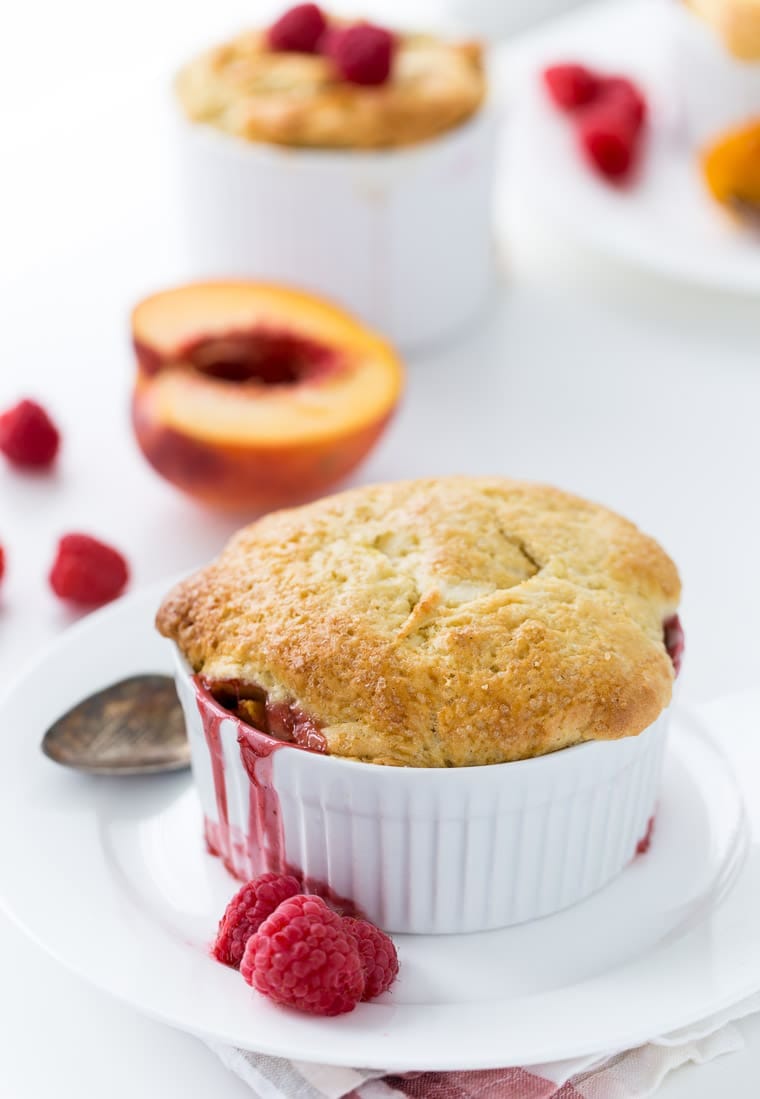 Peach and raspberries are the ultimate summer dessert flavors. This yummy Peach Raspberry Cobbler by A Classic Twist features a juicy peach and raspberry filling with a moist flaky biscuit topping.
30. Deep Dish Cookie Bowls for Two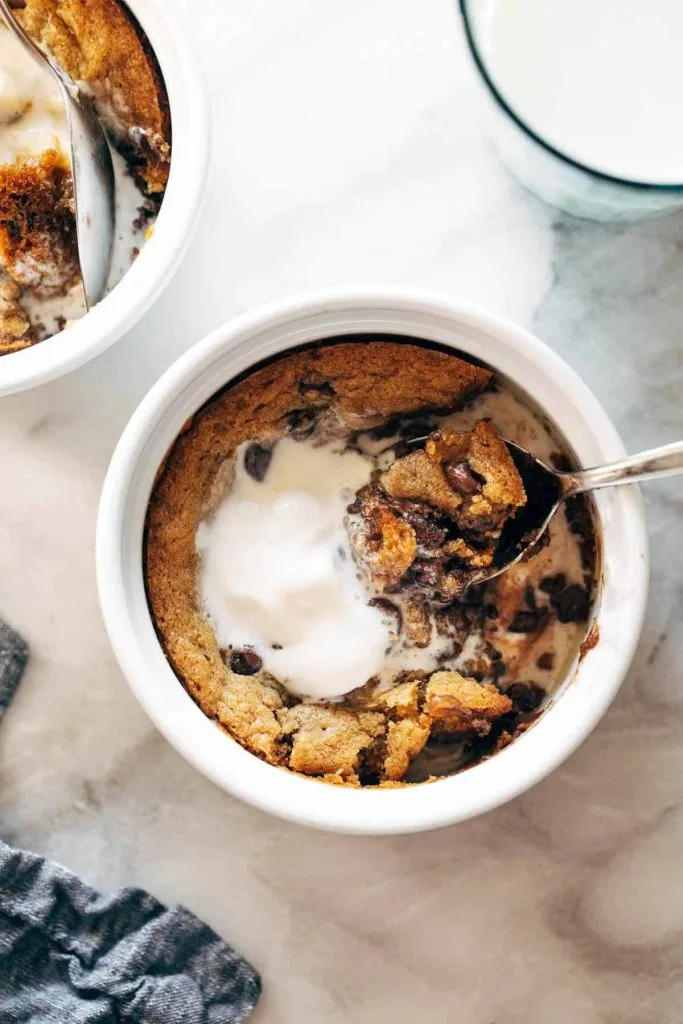 These Deep Dish Cookie Bowls for Two by Pinch of Yum are pure indulgence. Baked in ramekins these buttery and crisp cookies with a soft center and gooey melty chocolate are served with a scoop of ice cream.