Easy to make homemade ice cream with coconut and real bananas!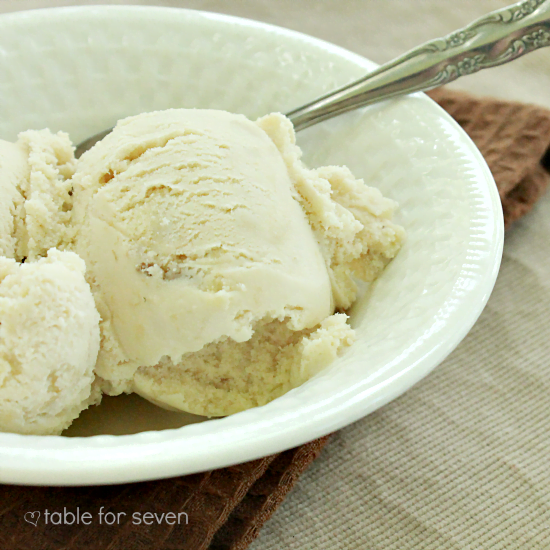 How is your summer going so far?
Keeping busy or just relaxing? Ours is a bit of both.
It's nice that we are not on a morning school schedule. We are sleeping in until 7 am! I know, that's early for some, but, for me,that's pure bliss. On the other hand, we are keeping busy. Days are filled with trips to the park, the library, the farmers market,the zoo, and various social engagements that the kids have planned for themselves.
Lots of fun, but, it's keeps the summer moving at a record speed.
With all this summertime fun, we've had plenty of ice cream. Tons of ice cream.Tons.
This is one of the flavors we have been stuffing our faces with. Coconut flavored ice cream with nice pieces of bananas throughout. It's one yummy combo.
We ate our mostly plain, but, I did pour some homemade caramel sauce on a few bowls, they went great together.
Whatever way you chose to top it with… it's a great treat for summer!