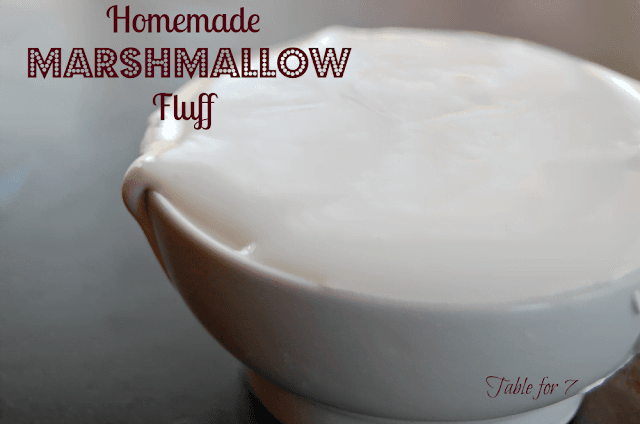 Thanksgiving is done. Who's ready for Christmas?! Woohoo! OK, I am not.
I am still recovering from Thanksgiving. It's a bit alarming what the human body can consume on one day isn't it? Especially, when you give yourself a free pass to enjoy yourself. Thanksgiving was just a lovely day for us. Visiting family, 60 degree weather and enough food to feed a small army.
Now, Christmas. Just about a month away. Doesn't seem possible yet. This recipe is perfect for Christmas baking.
Marshmallow fluff. Oh..it's a little bit of heaven, isn't it? We love it here.
I didn't even realize that it was possible to make this homemade. I'm not sure why, but, now, that I do..well, the possibilities are endless. Also, this identical to the jarred version. Exactly.
Now, you are asking yourself…why is she just showing just a lonely bowl of marshmallow fluff?
Well, no fear! This week, look for two more recipes that will include this homemade marshmallow fluff. You will not be disappointed.
Homemade Marshmallow Fluff
Prep Time: 00:30
Ingredients (approx 16 oz)
2 egg whites, room temperature
1 cup light corn syrup
1 cup powdered sugar
2 tsp vanilla
Instructions
With your mixers whisk attachment, whisk together, egg whites and corn syrup on high speed until it doubles in volume. forming soft peaks.
Reduce speed and slowly add in powder sugar. Add vanilla and mix until incorporated.
Store in an airtight container in your refrigerator.
Can be stored for up to 2 weeks.