Fluffy, soft cinnamon rolls made with a cake mix shortcut. These decadent chocolate rolls are easy to whip up and are a delicious sweet treat.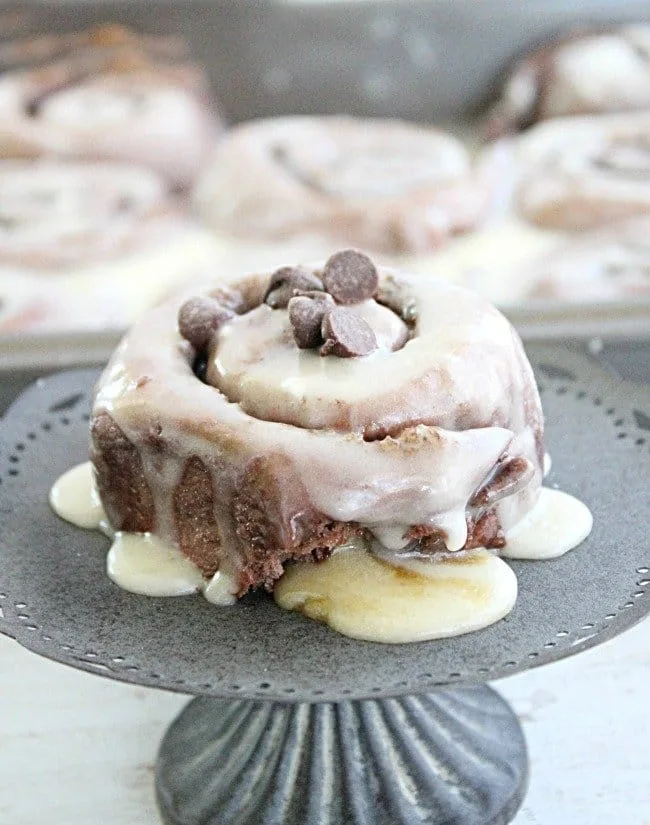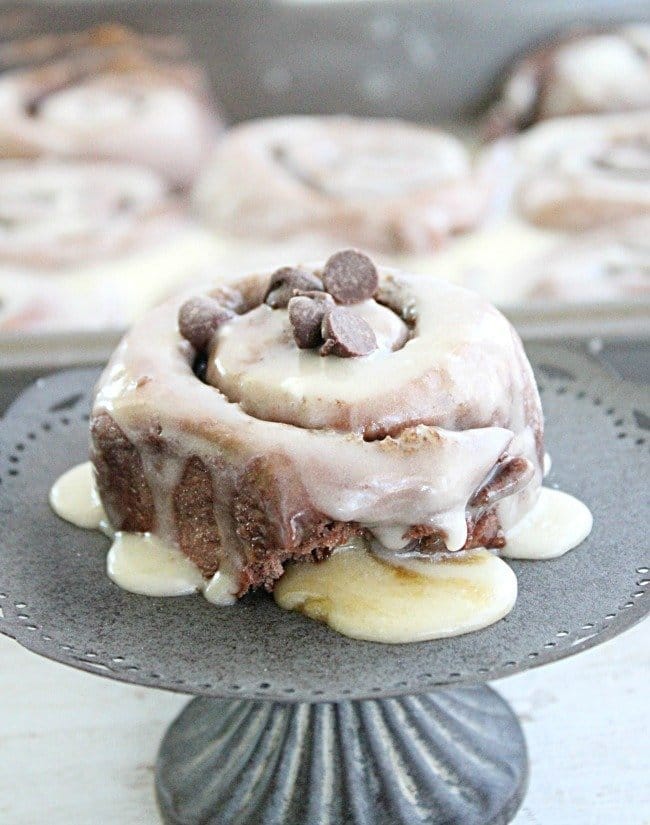 Looking for an absolutely fabulous cinnamon roll to make?! You must try these Chocolate Cake Mix Cinnamon Rolls. They will quickly become your go-to cinnamon roll recipe.
What Supplies Do I Need?
Mixing bowl + Wooden spoon or Electric mixer + mixing bowl (see below recipe note)
2-Small bowls
Rolling pin
Sharp knife
Measuring cups/spoons
Pastry brush
9 x 13 baking pan
Whisk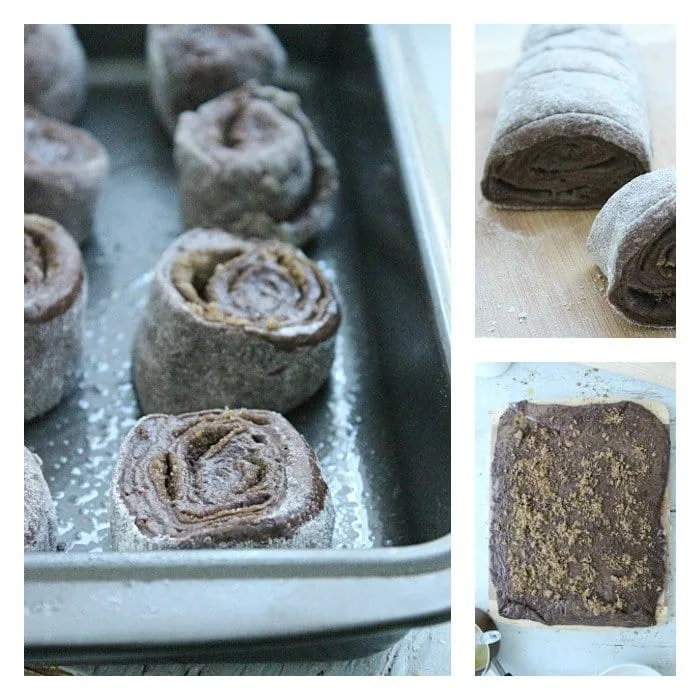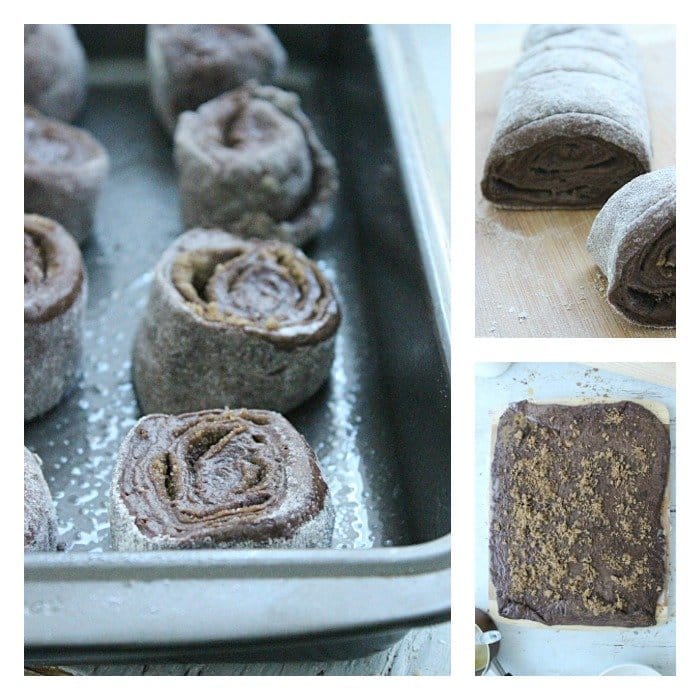 Your Ingredients List:
Chocolate cake mix (dry)
Flour
Water
Active dry yeast
Vanilla
Butter
Brown sugar
Ground cinnamon
Powdered sugar
Chocolate chips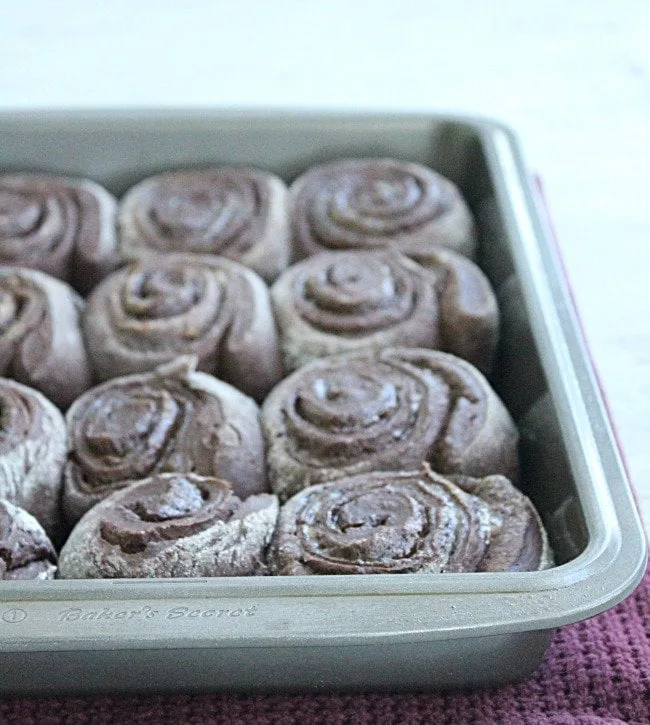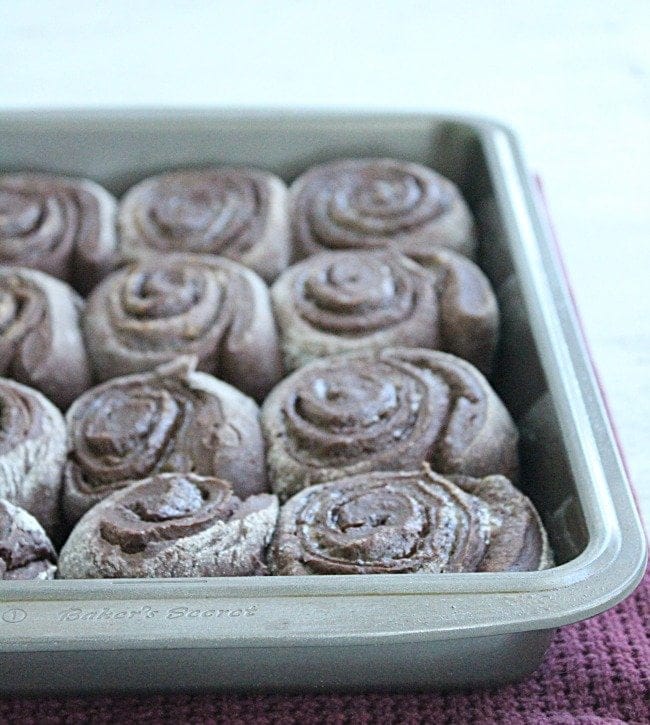 A Brief Instruction Guide to Your Chocolate Cake Mix Cinnamon Rolls:
In a bowl, dissolve your yeast with water.
Then, in a mixing bowl,add in dry cake mix, a portion of the flour and yeast mixture. You will keep adding portions of the flour until your dough is formed and comes together in a ball shape.
Cover your dough and let it rise for about an hour. It should double in size.
When ready, gently punch down the dough and let it rest for 5-10 minutes
Roll out the dough into a rectangle that should be approx 1/4 inch thickness.
Brush the dough with melted butter, then, sprinkle with brown sugar/cinnamon.
Next, roll the dough tightly into a log. Start with a long end and work slowly!
With a sharp knife, slice into 12 rolls and place in your prepared baking dish.
Let the roll rise until they have doubled in size. This could take 30 minutes to an hour.
When they are ready..bake!
Mix glaze ingredients and frost on warm rolls.
Top them off with chocolate chips before serving. (Makes them even better!)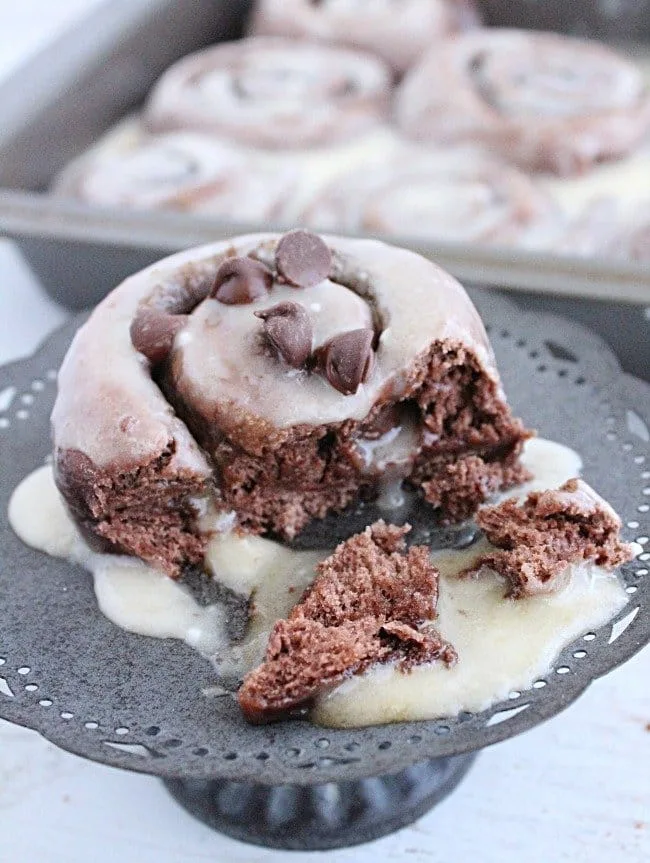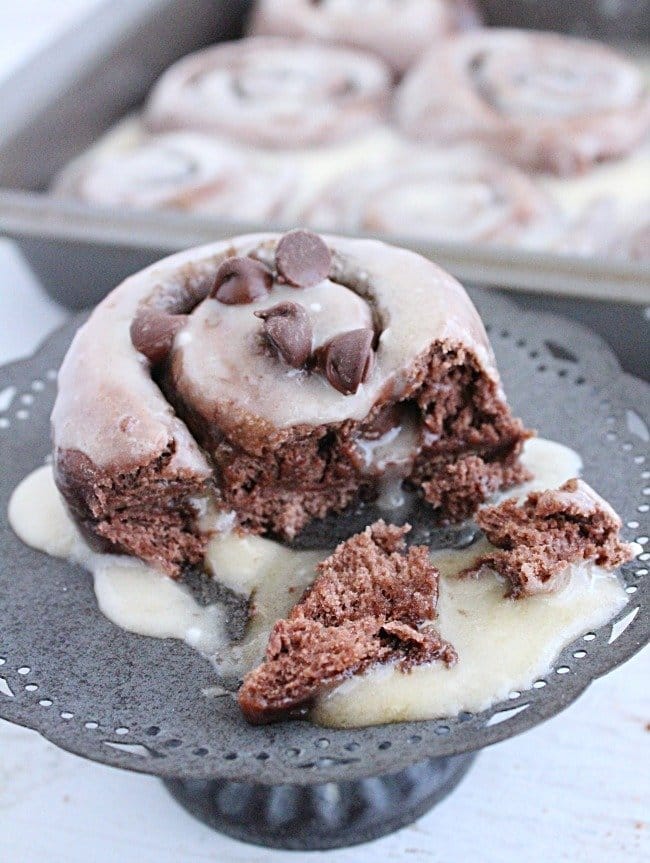 Do My Rolls Have to Be Chocolate?
Nope! This recipe is easily adapted to any flavor cake mix. Be sure to stick with a standard size box of cake mix for the below ingredients to work . It should be approx 18 oz in size.
No electric mixer?
I used my Kitchen Aid mixer with the dough hook for these rolls. However, you can make them in a regular mixing bowl with a wooden spoon.