This collection of 22 Z Grill recipes includes a wide variety of recipes, such as smoked salmon and Smoked Ribeye Steaks, as well as mac & cheese and Smoked Cheese Burger.
Put smoker on smoke setting (150-180 degrees)
Apply the rub to both sides of the brisket.
Smoke the brisket for a total of two hours after placing it on the grill with the fatty side facing down (spraying with the mop sauce every hour)
Transfer the brisket to a pan made of aluminum foil, and then put it back on the grill. Raise the temperature to between 225 and 250 degrees.
Spray the mop sauce on the floor once per hour.
Keep smoking for another four to five hours.
When the internal temperature, measured in the center of the brisket where it is the thickest, hits 185-190 degrees, take the brisket off the grill.
At a minimum, let the meat rest for twenty to thirty minutes while loosely covered with butcher paper or aluminum foil.
Cut the meat against the grain into very thin pieces.
Using your Z Grill pellet smoker to cook a meal, but you're missing something? These incredibly quick homemade dinner rolls are a terrific way to top things off. It goes nicely with anything from curries to pulled pork sliders.
On the stovetop or in the microwave, heat milk to 44°C.
In a standing mixer, combine 3 cups flour, yeast, sugar, salt, warm milk, butter, and egg.
Lower your mixer's speed and attach the dough hook. Incorporate flour. When necessary, scrape the bowl.
Mix 2 minutes on medium speed.
Mix in the remaining flour 1/2 cup at a time.
Mix for 2 minutes on medium until a ball forms. As needed, add flour. The dough should be soft and slightly sticky, but still pullable.
Cover dough with a cloth or plastic wrap and refrigerate. 30-minute room-temperature increase. You may next warm your Z Grill pellet smoker to 176 °C.
Deflate the dough by lightly punching it.
Form 24 dough rolls. You can weigh rolls to keep them uniform.
Transfer the rolls to a pan or tray. Cover and rise at room temperature for 30 minutes.
Bake the rolls for 12 to 15 minutes in your Z Grill until golden brown. If rolls brown too rapidly in the Z Grill, cover them with foil.
Serve warm rolls.
Preheat Z Grills smoker at 225F.
Form 4 patties 1/2 inch bigger than burger buns.
Sprinkle burger spice on both sides of patties.
Smoke the seasoned patties for 1 hour, or until they reach 135 degrees F. First whichever.
Raise your grill's temperature to 400F. Sear burger patties for 2-3 minutes per side. Afterward, if desired, add cheese.
Check burgers for doneness. For a well-done burger, the FDA recommends 165 degrees F.
Remove the burgers and toast the buns. Serve smoked burgers on toasted buns with toppings.
One of the greatest steaks you will ever taste is a ribeye steak that has been cooked on a barbecue that uses wood pellets. A straightforward recipe that, when executed well, yields meat that is juicy, aromatic, and straightforward to grill to perfection.
Allow the steak to come to room temperature for about half an hour while you preheat the pellet grill to a low smoke setting.
Sprinkle with your favorite steak rub
Ribeye should be smoked for around 20 to 25 minutes after being placed on the pellet grill.
Remove ribeye from pellet grill, adjust pellet grill heat to 400 degrees
After returning the steak to the pellet grill, sear it for roughly 5 minutes on each side. (The rear right side of the pellet grill is typically the greatest area for searing.) Place the meat probe within the meat.
Cook till it reaches the appropriate temperature. Steak is considered rare when it is cooked to an internal temperature of 125 degrees Fahrenheit, medium when it is cooked to 145 degrees Fahrenheit, and well done when it is cooked to 165 degrees Fahrenheit. You should remove the steak from the heat 5 degrees before the ideal temperature (It will keep cooking for a short time after removing)
Before slicing, allow the meat to rest for ten minutes after being wrapped in foil.
Note that this salmon cure is quite easy. Feel free to add items if you like. Some of the ingredients I've included include chopped onion, bay leaves and chilies. All are great but subtle. And since I often use smoked salmon as a basis for another meal, I want mine to stay basic and clean-tasting.
Prepare the smoker stocking it full with either Apple or Cherry wood pellets but use anything you believe would work for you.
Prepare an 8 to 18 lb. frozen or fresh turkey by removing the giblets and neck, draining the fluids, and drying with paper towels. To ensure a uniform and safe cooking process, the turkey should be defrosted fully. Do not stuff your bird. Apply some olive oil to the skin and use an oven-safe meat thermometer to check the internal temperature of the thigh.
Preheat the smoker to 275F degrees. Place the turkey breast side up on the grill. Keep an eye on the turkey's temperature with an oven thermometer. I use a remote thermometer so you can watch the temperature and also set an alarm when it achieves 165 degrees (done) (done).
At 275-300 degrees F, you should aim to smoke for 15-18 minutes per pound. Increase the temperature to 300 degrees Fahrenheit if you like a crispy exterior.
After 3 and a half hours, take a thermometer to the bird to see if it has reached the desired internal temperature. The crucial temperature range for a Thanksgiving turkey is 40°F to 140°F, and it must be reached in no more than 4 hours. If the internal temperature is low after 3½ hours, remove the turkey off the smoker and finish it in the oven.
After the turkey is finished cooking, take it from the smoker and cover your hands with BBQ Gloves before allowing it to rest for 15 minutes before cutting.
Prepare the smoker by filling it with Apple or Cherry wood pellets, but use whatever you believe would work for you.
Thaw or freshen an 8-18-pound turkey, remove the giblets and neck, drain the fluids, and pat dry with paper towels before cooking. For consistent and secure cooking, the turkey has to be thoroughly thawed. Do not stuff your bird. Apply some olive oil to the skin and use an oven-safe meat thermometer to check the internal temperature of the thigh.
Preheat the smoker to 275F degrees. Grill the turkey breast-side up, with the skin side down. Place an oven thermometer alongside the turkey to check its temperature. I use a remote thermometer so you can watch the temperature and also set an alarm when it achieves 165 degrees (done) (done).
At 275-300 degrees F, you should aim to smoke for 15-18 minutes per pound. If you wish the skin to be crispy raise heating to 300F.
After 3 and a half hours, take a thermometer to the bird to see whether it's still warm. Your turkey must transit through a vital range of 40F to 140F in 4 hours or less. You should finish your turkey in the oven if the temperature is still low after 312 hours of smoking.
After the turkey is finished cooking, take it from the smoker and let it rest for 15 minutes before carving.
Set the smoker at 225 degrees Fahrenheit for optimal performance (we used apple wood).
Remove the chicken's internal organs and any giblets from the carcass. Clean and pat dry your chicken and coat with dry rub.
Optional: Stuff the cavities of the bird with garlic cloves, onion, and lemon (cut up) (cut up).
To prevent drying out or overcooking, bring the wings and legs closer to the body of the chicken and secure them with kitchen twine.
Cook for an hour in a smoker. After an hour, raise the smoker's temperature to 350 degrees and cook the bird until an internal thermometer reads 165 degrees in the thickest area (this could take up to another hour depending on the size of your bird).
Slice and serve after 10 minutes of resting. Remove from heat and let cool.
This smoked meatloaf is a classic comfort food that goes well with mashed potatoes and green beans.
Any leftovers can be used to make meatloaf sandwiches with the other ingredients. The flavor of the smoke will be much more pronounced the following day!
Combine the ground beef, eggs, onions, breadcrumbs, salt, and cheese, and then stir in a quarter cup of barbecue sauce.
Create a loaf out of the mixture.
Applying the brisket rub to the surface of the meatloaf will give it a flavorful crust.
Hickory smoke the meatloaf for an hour at a temperature of 200 degrees Fahrenheit.
Increase the temperature of your pellet grill to 325 degrees Fahrenheit while you glaze the meatloaf with the barbecue sauce.
Cook for thirty minutes, or until the internal temperature reaches 165 degrees Fahrenheit, whichever comes first.
Because pork steaks are so adaptable and taste well with such a broad variety of rubs, marinades, and sauces, you shouldn't be hesitant to try out new combinations of flavor profiles when you cook them.
When smoking pork steaks, the most crucial step is to remove them from the smoker as soon as they reach an internal temperature of 145 degrees Fahrenheit. If you cook this cut for too long, then it will become dry and difficult to chew.
Toss the olive oil and rubs with the chicken wings in a big zipper bag. Rub the oiled wings once they've been thoroughly shaken.
Pre-heat a wood pellet grill to 225 degrees Fahrenheit before cooking.
Add wings to the wood pellet grill and cook for about 45 minutes, or until wings achieve an internal temperature of 160 degrees Fahrenheit.
Turn the oven up to 375 degrees Fahrenheit and toss the wings with the BBQ sauce.
20 more minutes of grilling the wings is recommended.
Serve with ranch dressing or on its own for a more traditional presentation.
Start your pellet grill and heat it up to between 180° and 210°. I also like to put a dish with water in the smoker so the ribs don't dry out.
Rub both sides of the ribs with the Paleo Cajun Seasoning and the Himalayan salt.
Set the ribs to cook on the pellet grill for three hours.
Tear off a big piece of foil and put it on the table. Take the ribs off the grill and put them on the aluminum foil. Pour the apple cider vinegar on top of the butter.
Then, put more foil over the ribs and pinch the edges together to seal. Put the ribs back on the grill and cook them at 225° for another 2 hours.Take the ribs off the grill and remove the foil from all of them.
Take off all the foil and put the barbecue sauce on top of the ribs. Put the meat back in the smoker for another hour at 225°.
These ribs will be perfectly cooked after six hours of cooking time. If you serve it with your favorite sides, your mouth will love you.
Is it really possible to call it the beginning of barbecue season if you haven't yet prepared some smoked ribs in the St. Louis style that are out of this world delicious? Not in my opinion.
Because these ribs are so delicious and can be stored in the refrigerator for up to a week without losing their flavor, we have been using them as a staple in our dinner preparation routine.
Although it is consistently very difficult to keep these in the refrigerator for more than three days, this is primarily due to the fact that when there are growing children in the house, the refrigerator is pretty much empty all the time, despite the fact that I just got back from the grocery store ten minutes ago.
Cornish game hens are a supper that can be prepared quickly and easily, and they have the ability to elevate the status of any ordinary night's dinner.
When grilled in a smoker, these small birds take on an entirely different flavor profile. They are a pleasant change of pace from traditional fare like chicken or Thanksgiving turkey.
In this recipe, I'll teach you how to smoke cornish game chickens in a way that yields meat that is consistently soft and juicy in every mouthful.
It is essential to pay attention to the grain structure of a tri tip and to ensure that the meat is sliced against the grain at all times. As the roast progresses, the grain structure will change, thus you will need to adapt how you slice it accordingly.
The easiest approach to feed a large group of people is by smoking a few tri-tip roasts.
The average weight of a single tri tip is around 2.5 pounds, which is sufficient food for three persons when they are eating heartily. Simply toss a couple of them onto your grill, and you will have more than enough meat for everyone.
You may make steak sandwiches with any leftovers, or you can use them to beef up a Caesar salad.
Who doesn't appreciate a well cooked filet mignon? Sure, it's true for me. And this one is beyond perfect; I'm not even sure there's a term good enough to describe it.
Simple spices will be used, and thick slices of salty bacon will be used to cover each cut. Slather it with bleu cheese butter and roast it over applewood pellets.
Every mouthful has a unique combination of flavors, including salty, savory, delightfully tangy, and smokey. There's nothing about this not to enjoy.
One of my go-to dishes for the smoker is smoked bratwurst, which has quickly become one of my favorite foods overall. They are incredibly easy to make, and the natural flavor of smoked bratwurst is really distinctive after being prepared on a smoker.
These sausages made in the German tradition keep their juiciness, and the skin truly acquires that "snap," which is something that I adore. For as long as I can remember, bratwurst has been prepared by browning it in a skillet and then serving it with sauerkraut.
Who doesn't enjoy a good mac and cheese when it's done right? It is one of my go-to recipes, and it is the quintessential dish for me when I need to kick back and relax. Simply adding a smoky taste to the mix creates a depth of richness that is difficult to achieve with any other method.
Although it does add some extra stages, the pellet grill unquestionably makes the smoking process a lot simpler than it would otherwise be. I wouldn't go so far as to call making mac and cheese on a pellet grill difficult by any stretch of the imagination, but a little amount of preparation will go a long way.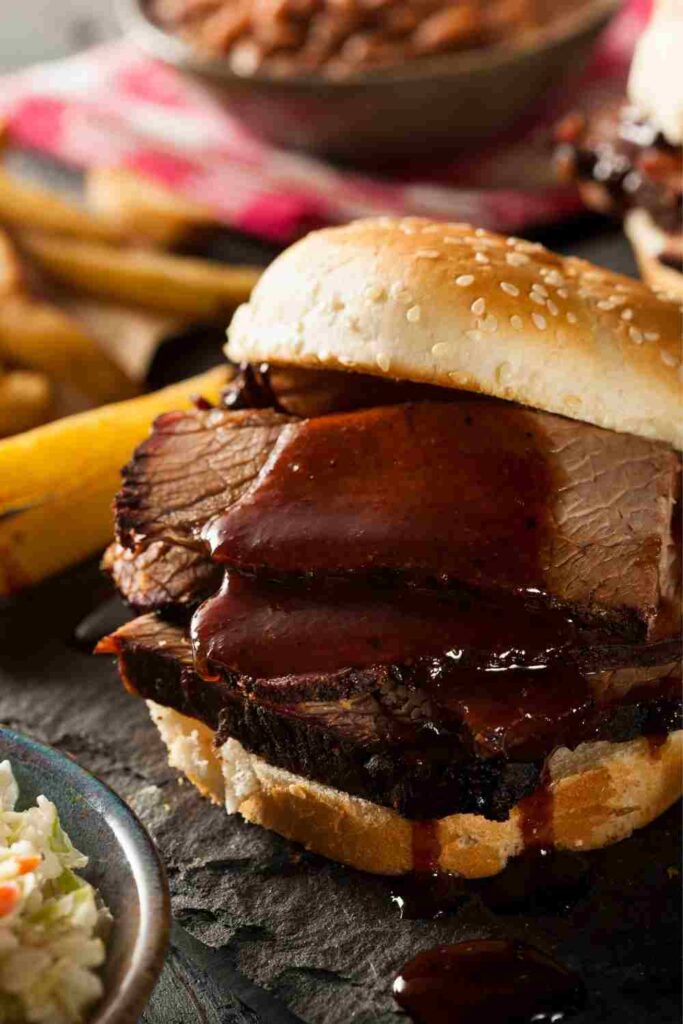 Try this brisket sandwich out if you're searching for an alternative approach to enjoying your brisket in your diet.
You are going to need a flat of brisket, beef stock, brine, kaiser buns, provolone cheese, and your favorite sauces.
It takes an already wonderful supper and elevates it to the level of a full meal, particularly if you prepare the beer-batter onion rings that are advised to go along with the sandwiches.
This recipe for turkey breast cooked on a pellet grill prioritizes simplicity and ease of preparation above everything else. A turkey breast that has been dry-brined and smoked for a couple of hours will come out tasty and juicy, making it an excellent choice for intimate holiday get-togethers.
Getting into grill season shape is as simple as making smoked pork loin on a Traeger pellet grill. This is the ideal way to get ready for the grilling season. In the event that you do not have access to a Traeger, you are more than welcome to make use of any other kind of pellet grill or even charcoal.
You only need to make sure that the pork loin receives a gentle and gradual cooking from the smoke. Therefore, take care not to place the meat straight on top of the burning embers.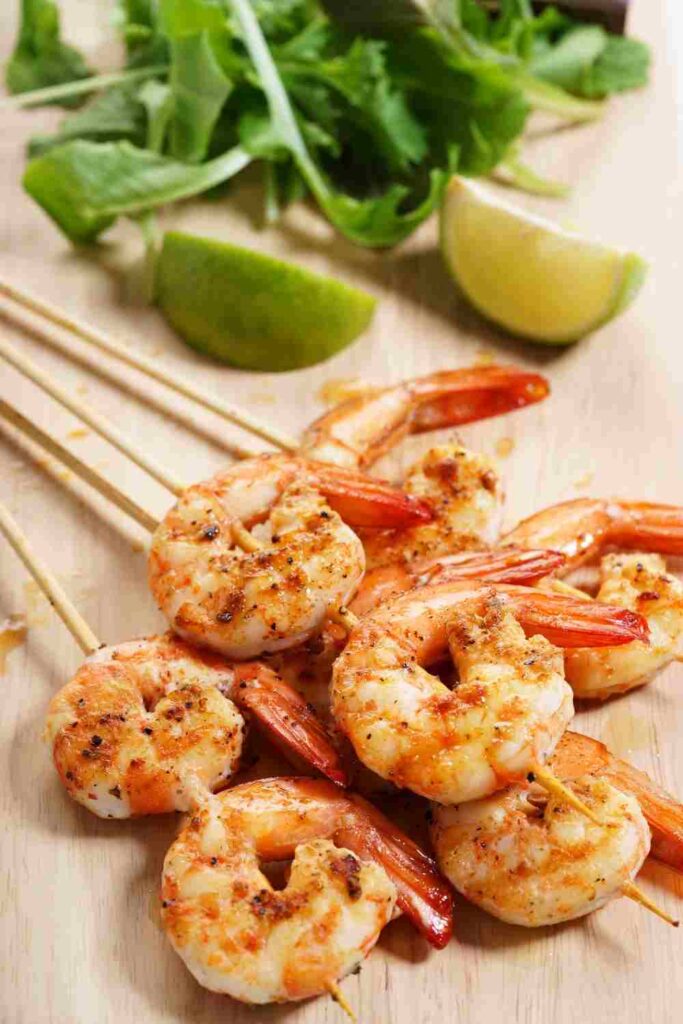 If you want to know how to grill shrimp so that it tastes the best it ever has, you've come to the right place. Yes, we realize our promises are lofty, but we assure if you follow this instruction on the best method to barbecue shrimp on a pellet grill, you'll agree with us!
The fastest and most flavorful method to prepare shrimp is on a pellet grill, and it's also highly adaptable. Cook on skewers for the best backyard party meal, or grill your shrimp separately and add to salad or rice for a fantastic lunch or supper. The next article will teach you all you need to know about grilling shrimp.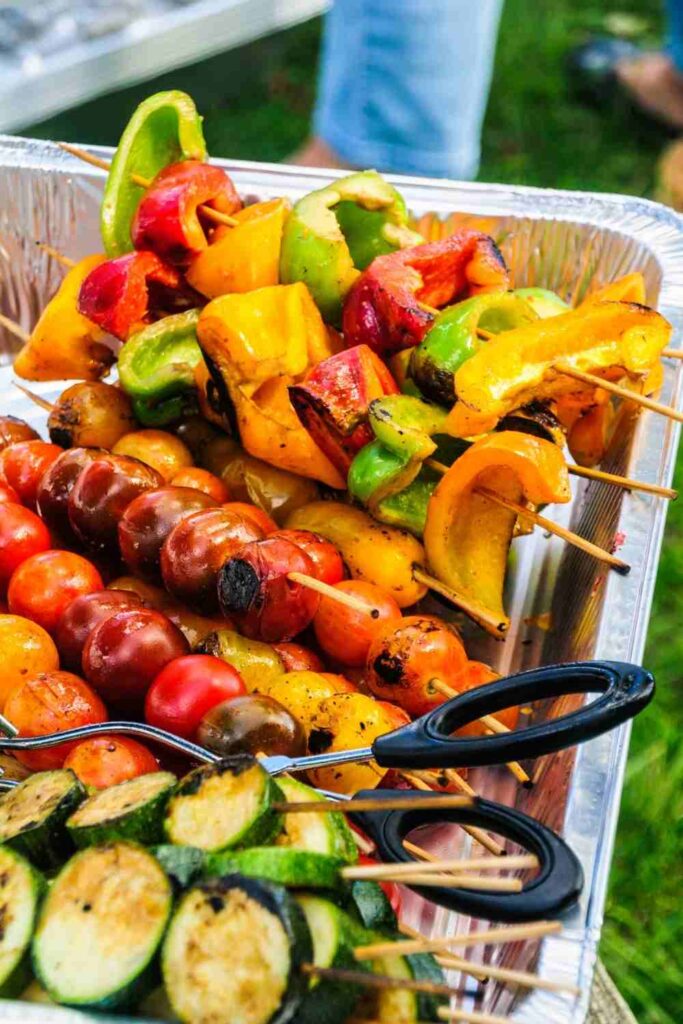 Pellet grill isn't only for meats. Pellet grilling provides a smokey, savory flavor to veggies, which makes them taste amazing, and vegetables become even more tasty as a result of this process. By following the instructions for grilled vegetables, you may add more taste to the otherwise uninteresting fresh vegetables.