Bananas and whole wheat make these delicious pancakes a healthy start to your day.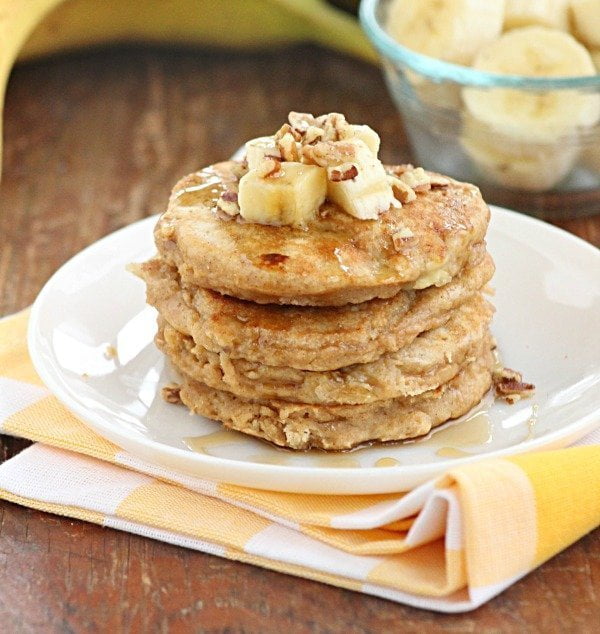 We have pancakes at least once a week. Not only for breakfast, but, dinner too. Sometimes, even lunch.
Pancakes are one of the few things that all five of my kids eat without a single complaint. I kid you not. They also help on those days when the pantry and fridge are running low in supplies and take out is not an option.
Of course, they are delicious too. Let's not forget that!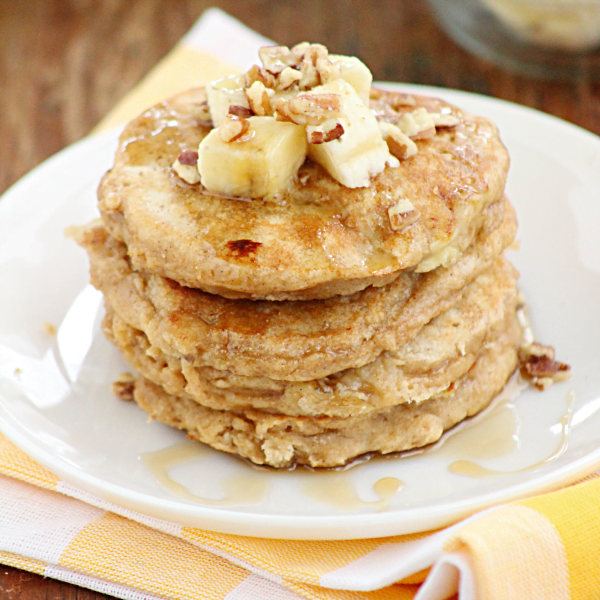 These pancakes are just one of the delicious pancakes we have pretty frequently.Delicious and healthy 👍
Pancakes that are packed with bananas, made with whole wheat flour, and have very little sugar and butter in them. A true family favorite here.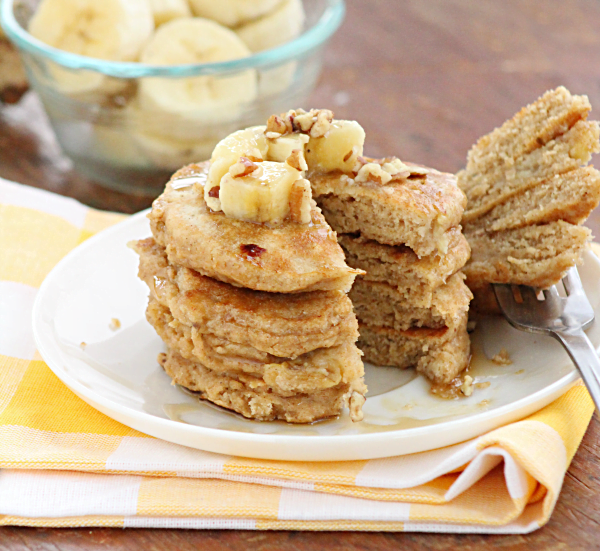 Ingredients Needed:
Whole wheat flour
Bananas
Melted butter
Brown sugar
Baking powder + Ground cinnamon
Milk
Eggs
Vanilla
Flour: If desired, you can replace the whole wheat flour with regular white flour or go half whole wheat and half regular white flour.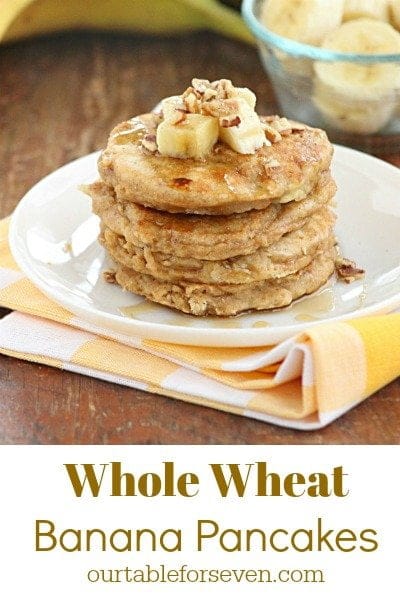 Recipe Notes:
Storage: Keep any leftover pancake in a covered container in the refrigerator.
Freezing: Yes, you can freeze these pancakes. Let the pancakes cool first, then, store in a freezer safe, covered container/storage bag. They will stay good for a couple of months.
Topping: Be sure to top them off with maple syrup!
Have Whole Wheat Flour in Your Pantry? Try These Too: