Crunchy cereal coated with white chocolate and creamy peanut butter, then, coated with powdered sugar. Toss with some fun M & M candies for the an easy and fun party snack!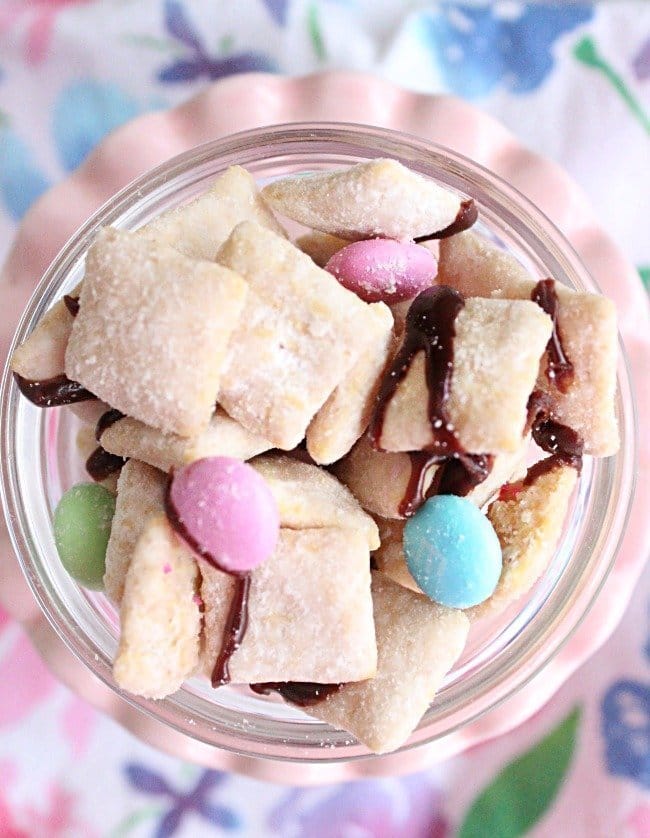 It sometimes referred to as "puppy chow", "muddy buddies" or "monkey munch".
Whatever you call it…it's good. Plus, super addicting. Try and eat just on handful of the stuff…it's pretty impossible.
Trust me, I know. 😉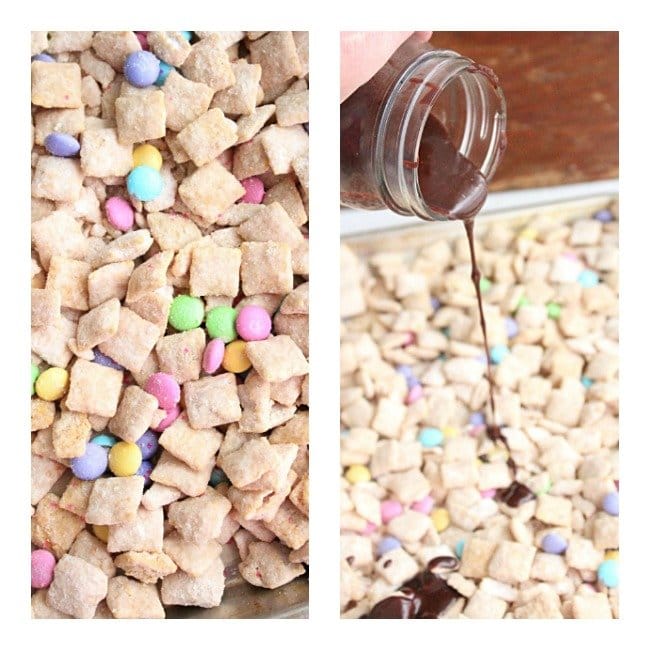 A Supply List:
2- Saucepans or Microwave safe bowls + spoons for mixing
Flat rimmed baking sheet + parchment paper or silicone mats
Large plastic storage bag (s) ex: "Ziploc" type bags
An Ingredients List:
Rice or Corn cereal Ex: "Chex" type cereal
Peanut butter: creamy
White chocolate chips
Butter
Powdered sugar
Chocolate chips
M & M candies
A few notes: Drizzling the top with chocolate chips is optional. If you don't have any on hand of just wish to leave them out, the mix is still amazing without them.
I used a gallon size bag for coating the cereal mix with powdered sugar. I also split the cereal mix in half and did it in two separate batches. This helps with containing the mess and coats the cereal better.
Don't hesitate to use more powdered sugar if your cereal mix isn't getting coated well. I use about a cup and a half. But, you may use more or less.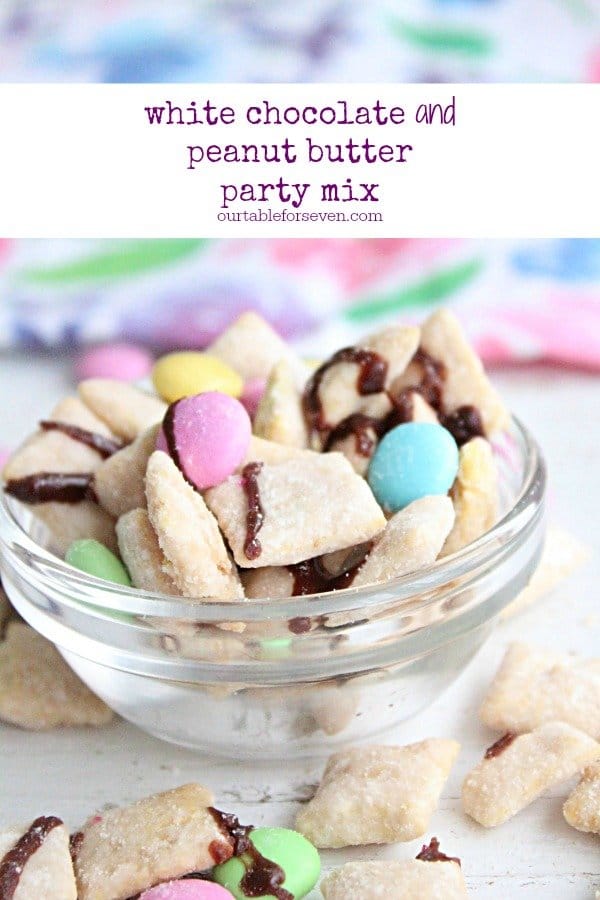 More No Bake Sweet Snacks: