Do you want to serve homemade chicken noodle soup with something to go with it? Then you've come to the right page!
There are 20 yummy sides that can be served with your delicious homemade chicken noodle soup to make it the ultimate comfort food. Here are a few of the sides that will surely delight you, from buttery biscuits to grilled paninis.
Homemade chicken noodle soup is perhaps one of the most comforting foods in the world.
It doesn't matter whether you're feeling a little under the weather and eating canned soup, or whether you're in the mood to make a big pot of homemade soup on a cold winter night, it feeds your body and spirit.
In my opinion, there isn't anything that is more comforting and cozy than chicken noodle soup.
What makes this dish so wonderful is the perfectly light broth, the perfectly tender chicken, the wonderfully crunchy carrots and celery, or maybe the delicately soft egg noodles?
I don't know, but this is such a fantastic combination!
What Is A Good Accompaniment To Chicken Noodle Soup?
Biscuits, sandwiches, and fresh salads are the most popular accompaniments that go with chicken noodle soup. For the salad, it must be one of the fresh or cold salads, like a cauliflower salad or a simple lettuce salad. For the bread and biscuit, they must be hot and crispy so they can be eaten and give a lot of taste to chicken noodle soup.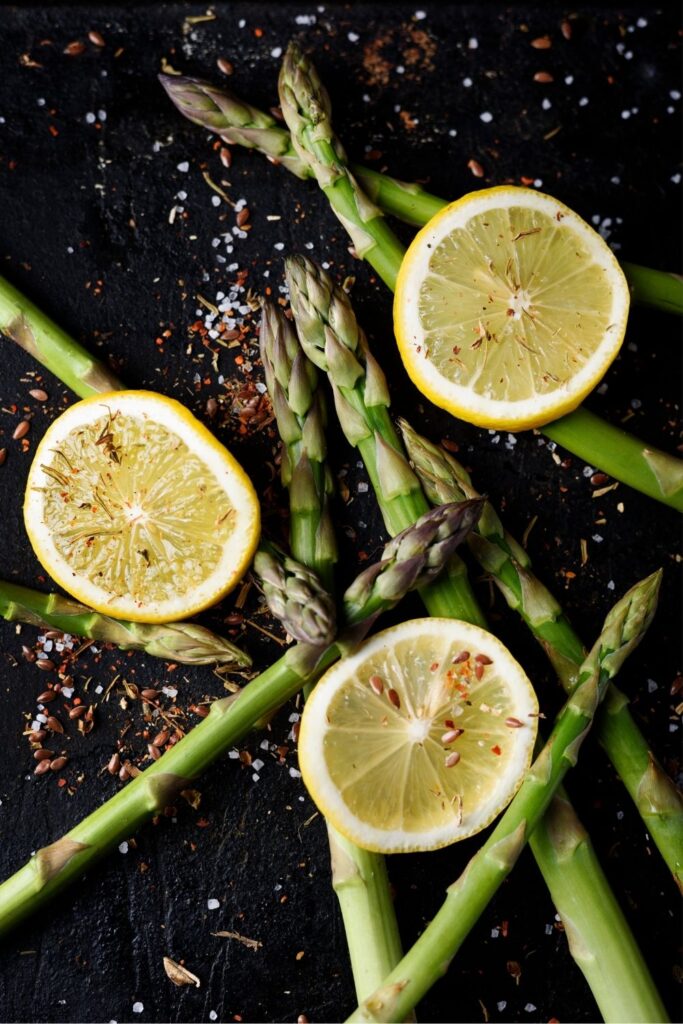 Ciabatta Bread is a delicious way to add an Italian twist to homemade chicken noodle soup or dipping sauces and it's made with the Jamie Oliver Ciabatta Bread recipe. The high moisture content makes this bread particularly chewy in the middle with a lot of holes throughout.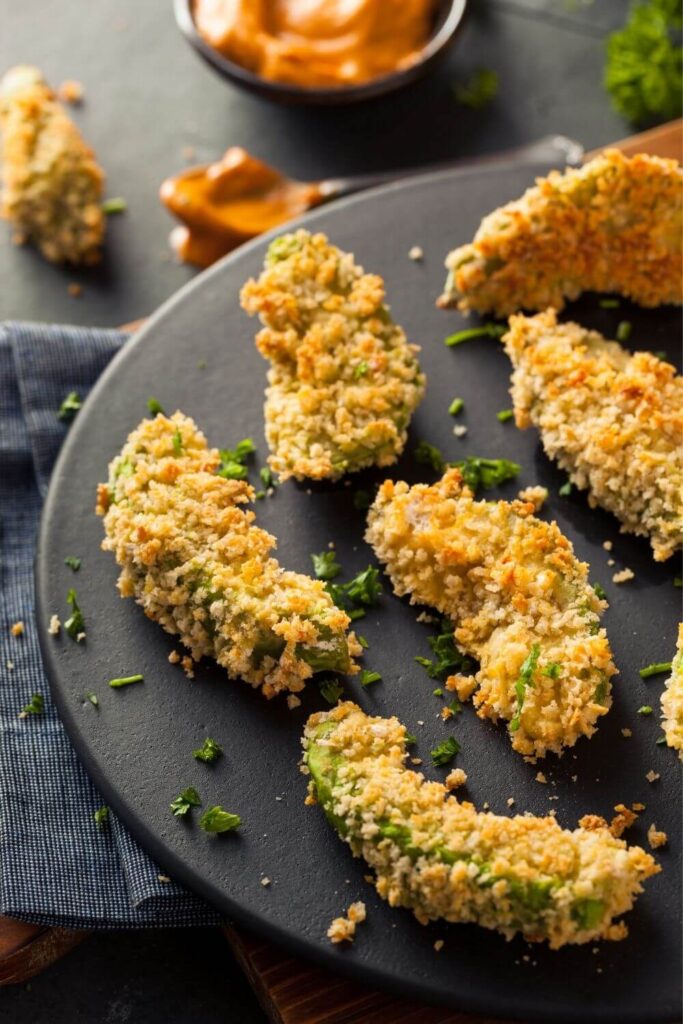 Air Fryer Biscuits are perfect for those who enjoy buttermilk biscuits. The biscuits are golden brown and delicious when canned or refrigerated.
Air fryer biscuits are a great side to chicken noodle soup at dinner or lunchtime.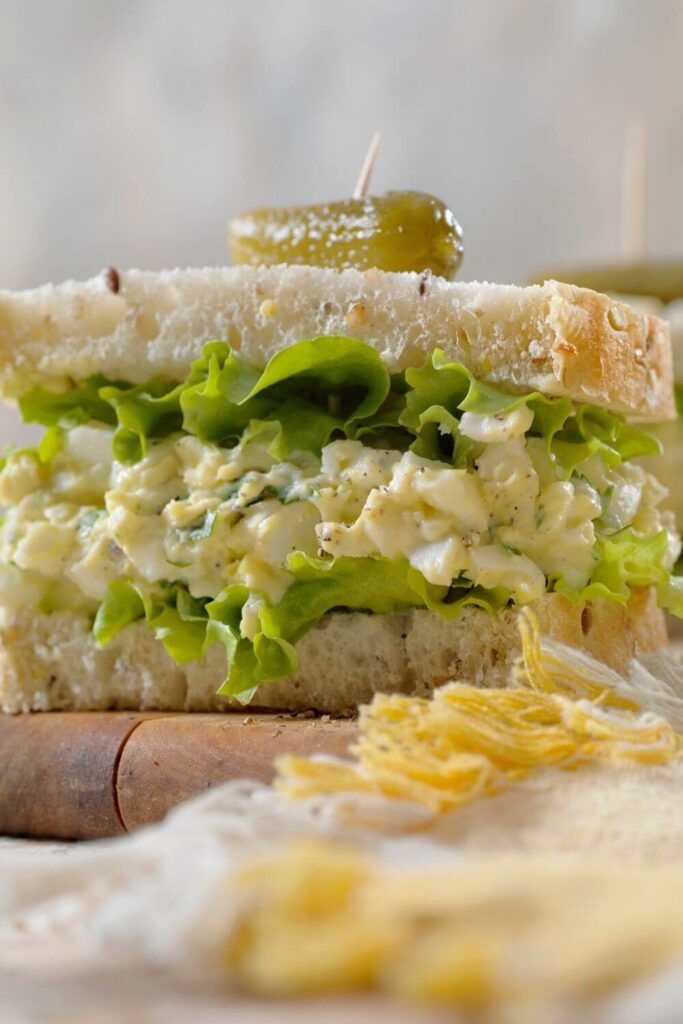 You should try making this Yorkshire Pudding if you want to find the best thing to go with chicken noodle soup. It uses only basic ingredients such as milk, cream, eggs, and flour, but the technical stuff is the key. This is why Yorkshire Pudding can be one of the best side dishes to serve with chicken noodle soup.
Bread, bread, bread, and there's always bread. When you think of chicken noodle soup sides, the first thing that comes to mind is bread or toast. The Jamie Oliver crusty bread recipe can be used by anyone, even those who have never made homemade bread before or worked with yeast. This recipe is ideal for a beginner as it requires only four ingredients, no special pans or mixers, no kneading or complicated shaping, and 95 percent of the work is done with the machine.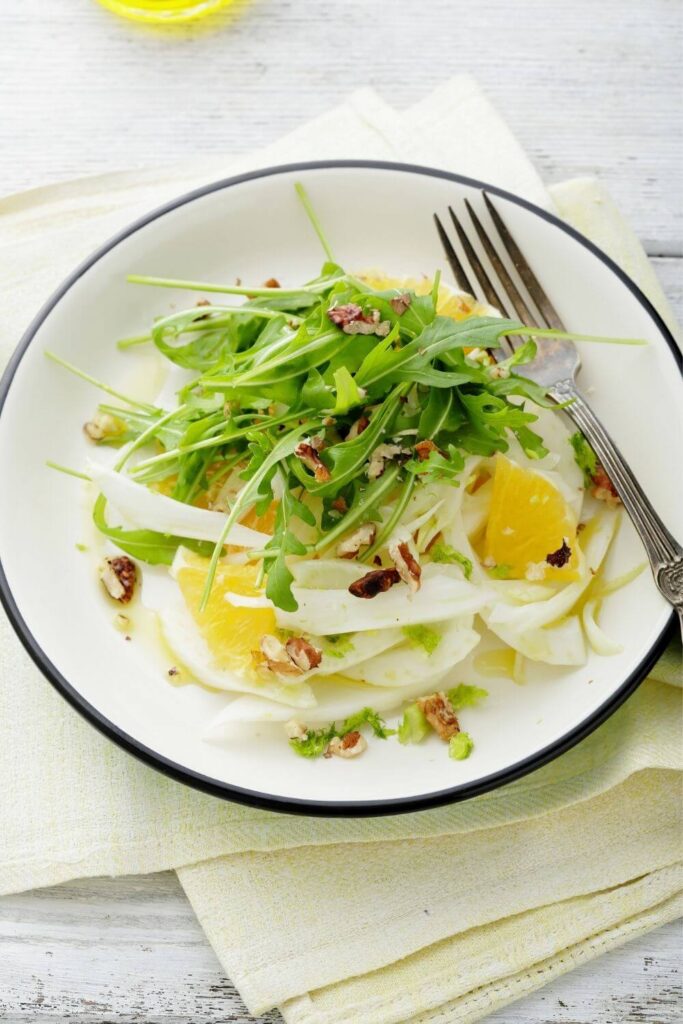 This Ina Garten Crab Salad recipe makes a delicious side dish that goes well with chicken noodle soup or as a filling for crab salad sandwiches. You will love this delicious and simple recipe.
Broccoli, cauliflower, and feta salad are so easy and fast to make, and it gets so many compliments when I serve them with a hot noodle soup. In addition, I like to prepare it for just my family, since then we have plenty of leftovers and it is still delicious the next day! Incorporating broccoli, cauliflower, and feta in a balsamic vinaigrette dressing, this salad is easy to prepare and delicious to eat, and pairs well with noodles and chicken taste.
Pioneer Woman's zucchini roll-ups are a delicious low-carb update on traditional lasagna. You can make an amazing keto dinner by stuffing zucchini with minced beef, ricotta, mozzarella, parmesan, and Italian spices and baking them in marinara sauce. Use a simple salt technique to avoid watery squash and create the ultimate gluten-free Italian dish! The dish contains vegetables that pair well with homemade chicken noodle soup.
As smoky, spicy, tangy, and amazingly delicious as its title suggests, Pioneer Woman's Mexican Street Corn Salad is also known as Esquites. I believe that fans of Mexican corn on the cob will enjoy this version of the dish. I make this dish because it is quite healthy and full of tasty vegetables, which makes it a perfect accompaniment to a
Noodle soup for lunch or dinner.
The perfect side dish is this Pioneer Woman red potato salad! The potatoes are flavorful and creamy. We make a flavorful red potato salad with a unique combination of ingredients for picnics or BBQs. Serve it with some homemade chicken noodle soup and you'll have a flavorful restaurant meal.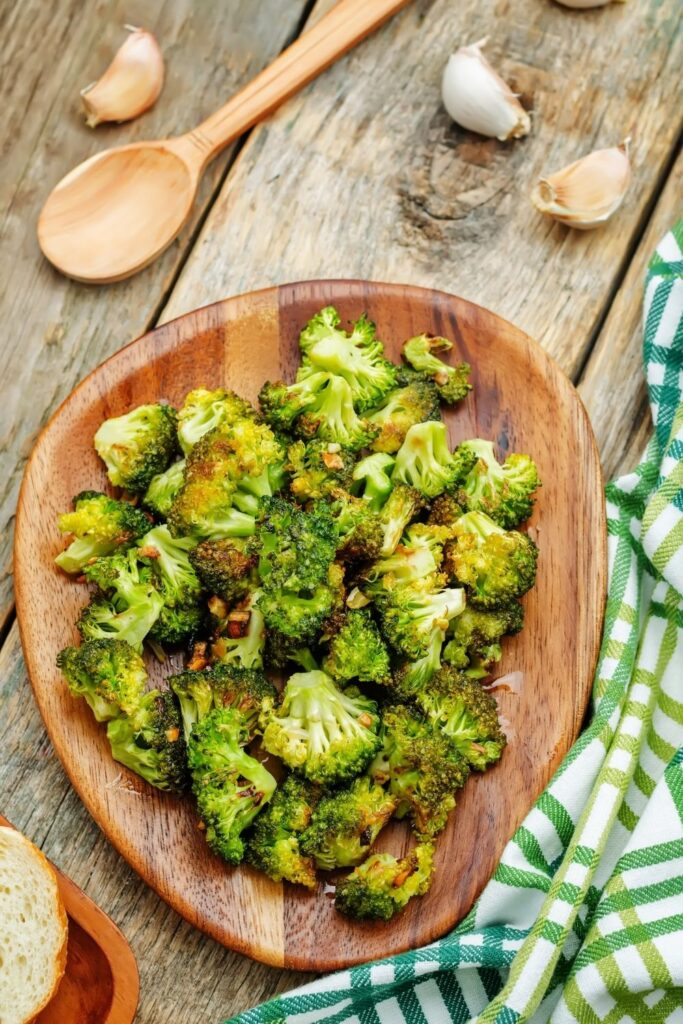 Here's the headline: Zucchini is the new cauliflower. Now roasting zucchini with parmesan is the new cauliflower rice. I really like this dish because it is a little crispy, super quick to make, and very healthy.
It takes no more than ten minutes to make this roasted zucchini and parmesan recipe, which will prevent you from simply giving up and composting (or tossing) all that squashy goodness. One aspect of this recipe that makes it stand out is a healthy sprinkling of parmesan cheese that really makes it a unicorn vegetable recipe to be cherished in your kitchen. There is nothing better than a side dish like this to go with a lunch of creamy chicken noodle soup.
What goes well with chicken soup for dinner? A quick, easy, and tasty chicken noodle soup side, Pioneer Woman Orzo Salad is a definite must-try. Besides tasting great, it's also good for you.
Please tell us what you think of our recipe if you try it. Give it 5 stars if you like it. Thanks for sharing your experiences, variations, and insights with us.
Still, wondering what sandwich goes with chicken noodle soup? Bruschetta with tomatoes, basil, and balsamic drizzle would be perfect.
We are now in peak tomato season, which also means it's time for bruschettas! Bruschetta is an Americanized version of the authentic Italian bruschetta, which has ripe red tomatoes, fresh basil, and garlic served on golden, toasted French bread.
I have never known bruschetta to be prepared any other way. For added flavor and beauty bonus points, I like to add a light drizzle of thick balsamic vinegar to the top of my bruschetta. In addition to adding irresistible tang, this serves to enhance the overall flavor of the dish.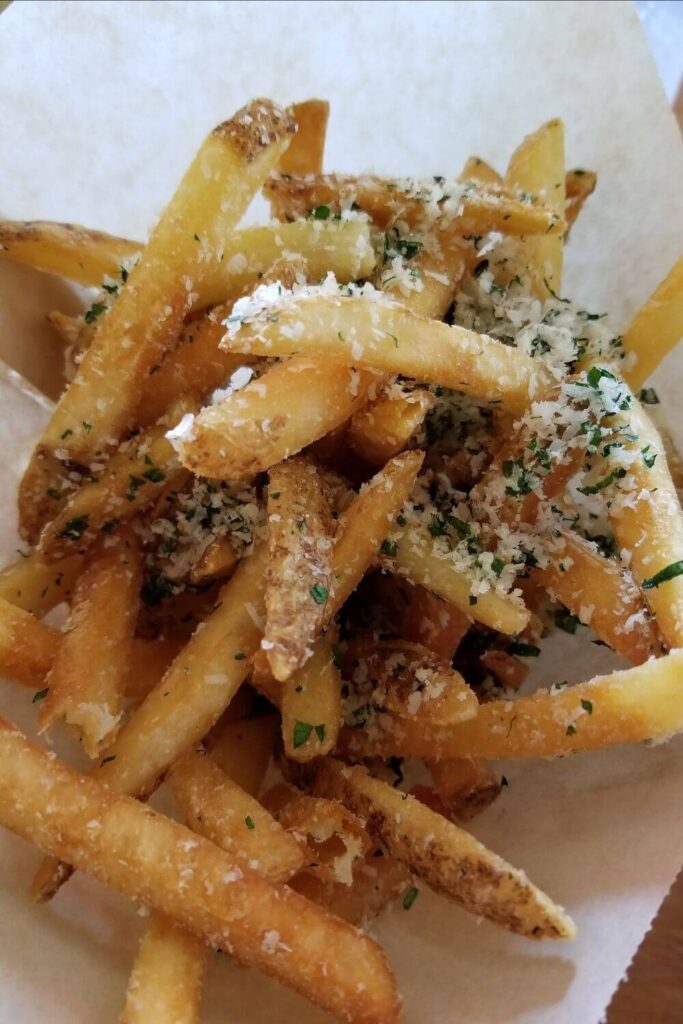 Here is a new way to eat fries that is even tastier than before! This beautiful side dish is made even more irresistible with the parmesan and garlic added to it. There are some things in life that can be prepared very quickly and can go really well with creamy chicken noodle soup, and this is one of them. If you want to serve it with some tartar sauce, it will make a great dinner if you do so.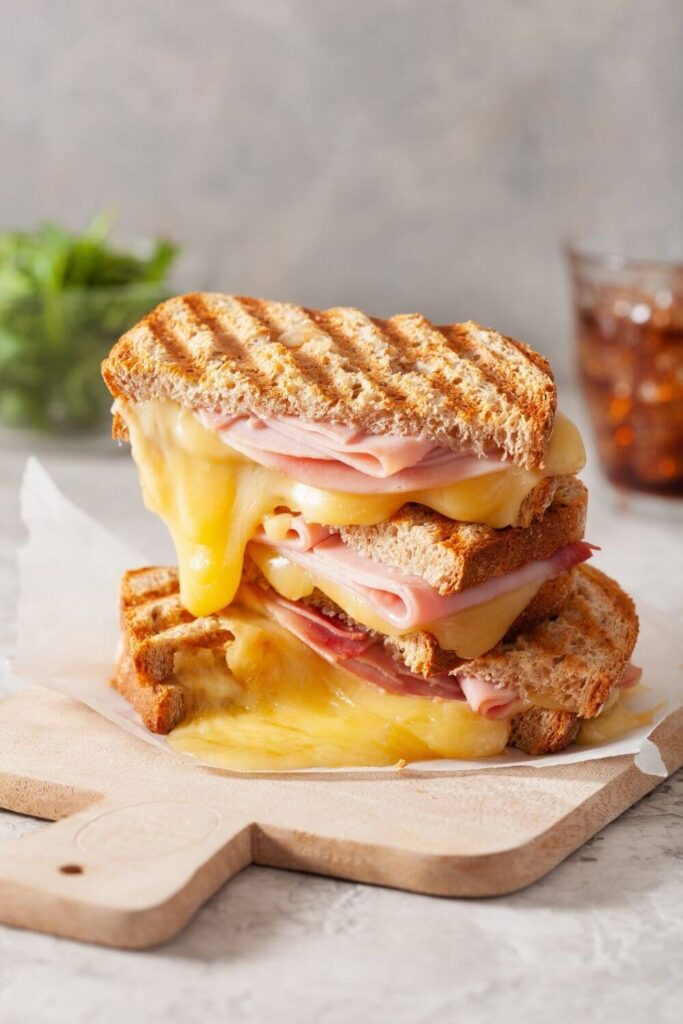 Another delicious sandwich that goes well with chicken noodle soup is this one.
You can make this tasty and easy Air Fryer Grilled Ham and Cheese for dinner or for lunch. You can't go wrong with a homemade Air Fryer grilled ham and cheese sandwich!
A ham and cheese sandwich made in the air fryer is one of the easiest lunches you can make. It is fast, it is easy to make, it is delicious, and if you like chicken noodles, then I suggest you should give this one a try.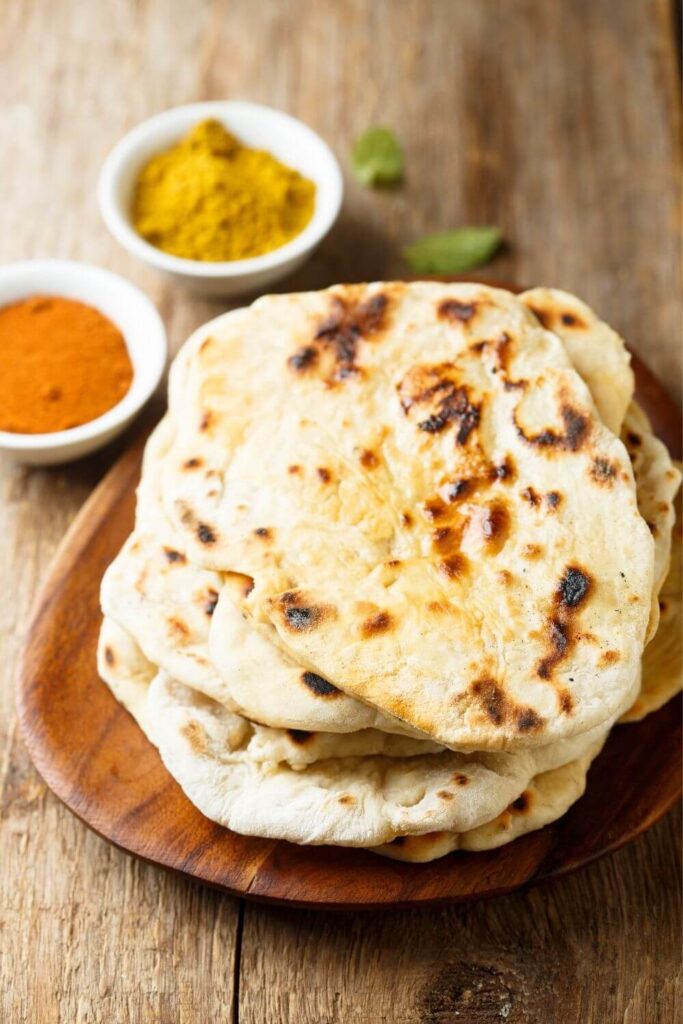 A delicious, soft, chewy, and simply delicious homemade naan bread that's a breeze to make. I am sure you will not believe how easy this recipe is to prepare and you will want it as a side dish at every meal.
Naan is a great, simple side dish that goes with many different foods. This is a recipe that our family loves to serve with homemade Chicken Noodle Soup or even homemade hummus!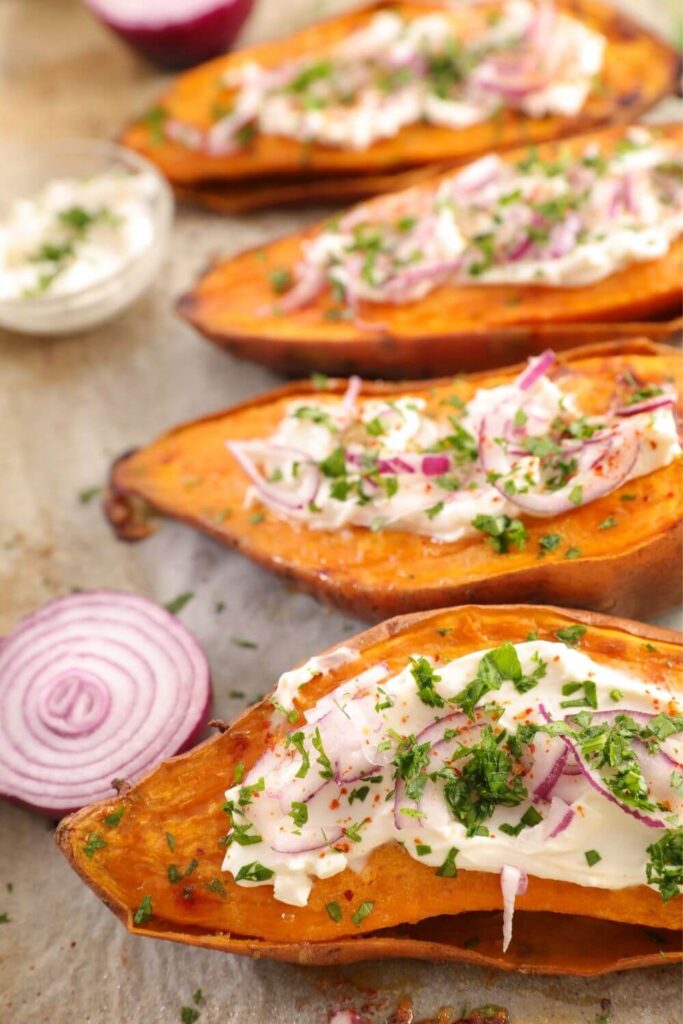 These Pioneer Woman Twice Baked Sweet Potatoes will remind you of a classic sweet potato casserole, only they will be served in individual stuffed boats, rather than a casserole. These truffles have the perfect blend of flavors, and great textures, and the trio of layers will impress anyone who bites into them! They are also an awesome addition to a bowl of chicken noodle soup!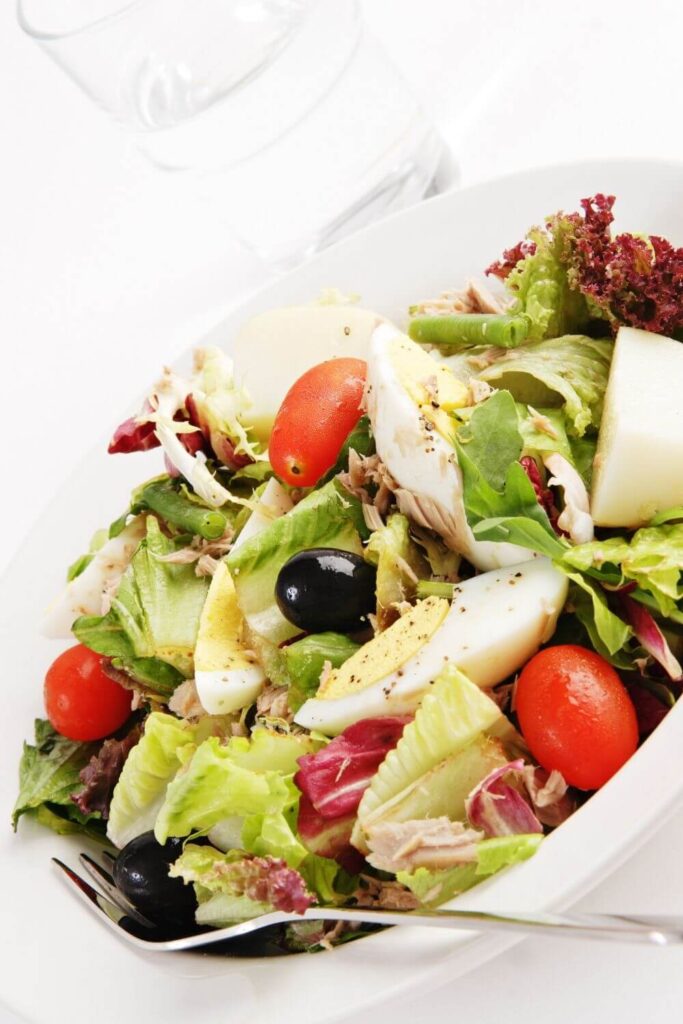 With basil, juicy tomatoes, and crisp radishes, Ina Garten's Tuna Salad Nicoise with hard-boiled eggs, radishes, tomatoes, and a light Dijon dressing is packed with flavor. Every day of the week is a great day for a delicious meal!
With all the ingredients on the plate, guests can build their own mini niçoise salad plates from the Ina Garten Tuna Salad Nicoise platter. In addition, it pairs well with any soup dish, including chicken noodle soup.
If you try this recipe, let us know what you think. If you have any thoughts, variations, or observations, please let us know.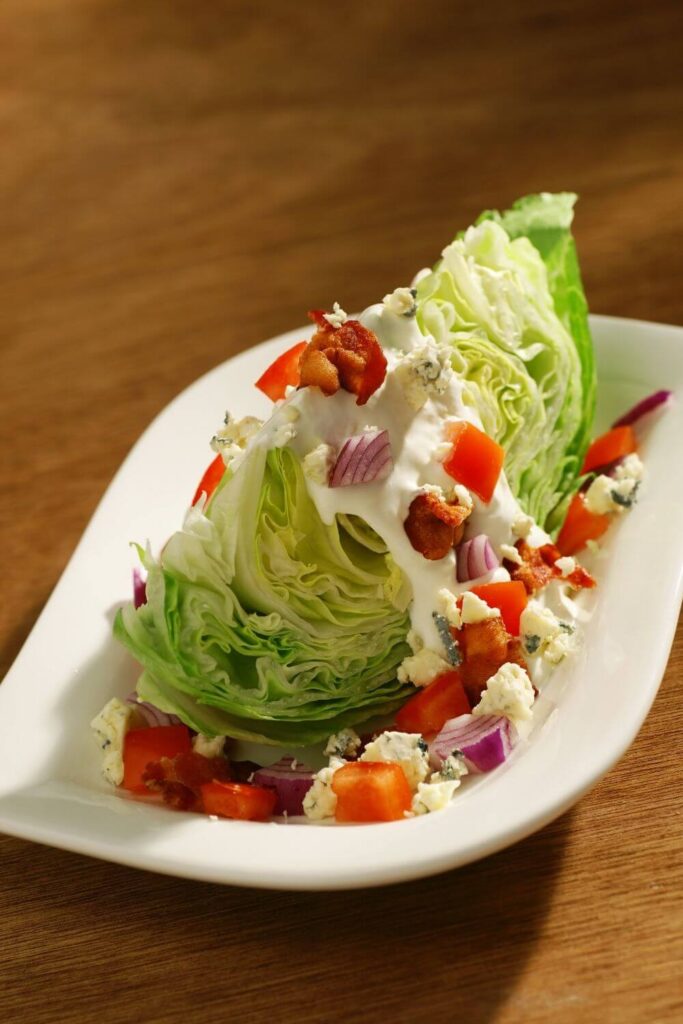 With its cool, crisp, and flavourful qualities, Pioneer Woman's wedge salad will refresh you after a long day of work. You can serve this salad with just about anything you like, including grilled chicken noodle soup, bacon, blue cheese, or a cup of soup or stew!
It's easy to make, full of flavor, and ready in minutes with this Ina Garten black bean salad with avocado, tomatoes, and tangy vinaigrette. This is great as a side dish for homemade chicken noodle soup or as a main dish with crisp leafy greens.
This Ina Garten salad is one of my favorites because of its delicious mix of sweet corn, protein-rich black beans, creamy avocado, jalapenos, and a simple citrus dressing.
Here's a delicious alternative to Texas Caviar or Sweet Corn + Arugula Salad! There's nothing better than variety, and this Ina Garten Black Bean and Corn Salad is sure to please.
One of the most popular side dishes to serve with soup, especially when you want something that enhances the flavor and texture of the meal.
Spinach goes great as a side dish with any meal, but it's especially good with chicken soup because spinach provides lots of vitamin A and iron.
That's pretty healthy.
Swiss chard or spinach and kale are good options for creamed spinach.
The next step is to add some garlic cloves and some sweet onion (about half an onion will do).
After adding salt, black pepper, butter, and cream cheese, cook until the mixture is thickened. You may also add fresh lemon juice before serving if desired.