Easy muffins filled with crunchy walnuts and sweet maple syrup. These Walnut and Maple Syrup Muffins are perfect for breakfast at home or on the go!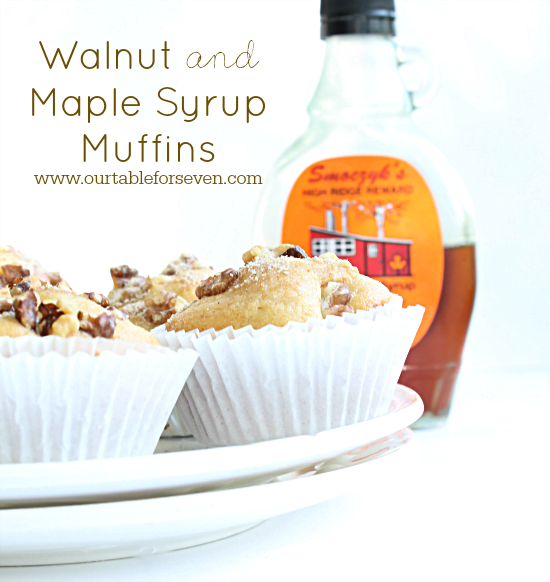 We are entering into the second week of kindergarten for my youngest.
He's doing really well. Excited, tired and starving when he gets home. But, doing really well the rest of the day. Taking the bus, eating hot lunch at school (sometimes,the one day he hated the lunch and only had chocolate milk for lunch..ugh) and being an all around big kid.
*sniff* Makes me a little sad. My last kindergarten.
Of course, on the plus side, my house is so quiet during the day, it's down right scary. Mind you, I'm still homeschooling 4 more kids. Yeah.
Let's just say my 5 year old is my "boisterous" one. OK, he's just a loud kid. But, I miss him a ton each day and can't wait to see him every afternoon.
Hey! These muffins could definitely be an easy back to school breakfast. 😉
They taste great and are perfect for a quick bite in the morning. I dusted ours with a little brown sugar, but, it's totally optional.
The walnuts and maple syrup give them a sweet taste that work lovely together.