A classic vanilla roll cake with a creamy, chocolate frosting. A perfect cake for a special occasion or a weeknight treat.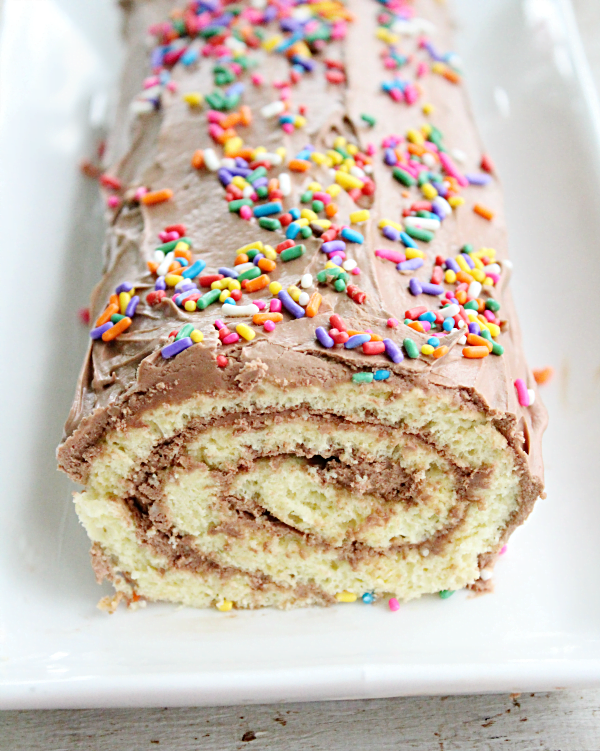 TGIF friends!
This week has been a long one. I think it was because the temperatures hit nearly 86 degrees a few times. 86 degrees is not so bad, but, when it's before June, that's just not fun. My body is just not used to it yet. The temps did lower, which is nice. But, the storm and tornado siren that sent us all to the basement at 11 o' clock at night was a not so nice.
You know what is really nice?
Cake!
But, you knew that already. 😉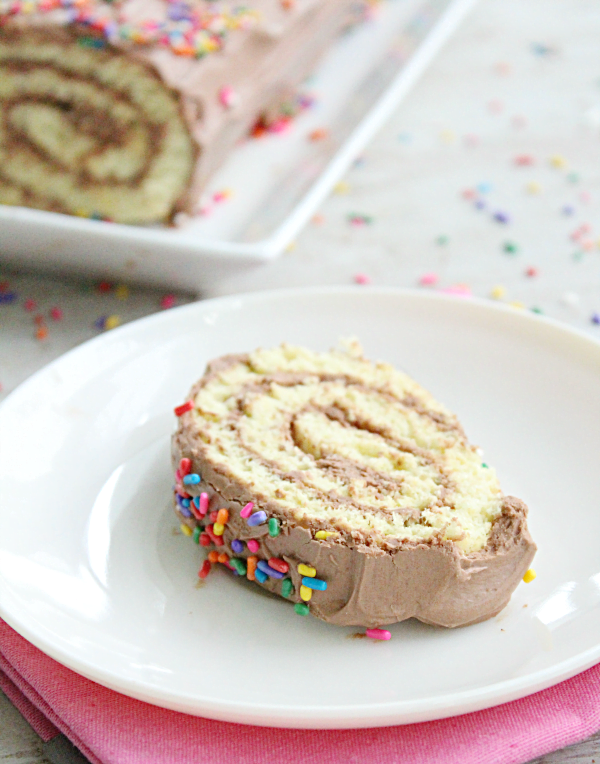 This is my very first roll cake. Roll cakes are another one of those desserts that always intimidated me. I think it was the fear of it turn into a crumbly mess. Thank goodness, this did not.
Because, it was my first time at this type of cake, I stuck with something pretty basic. A vanilla cake with a seriously creamy and delicious chocolate filling/frosting. This was not a difficult cake to make at all. At all. It does a few steps, but, as long as you follow the instructions correctly, you are good to go.
Since this is a basic vanilla cake, you do not have to fill it with chocolate. You can pick your own favorite flavored frosting or fill it with a simple jam/jelly ( about 2/3 cup) and dust with powdered sugar.
Super fun and delicious!