Vanilla Orange Pull Apart Bread is sweet and oh-so-sticky-good!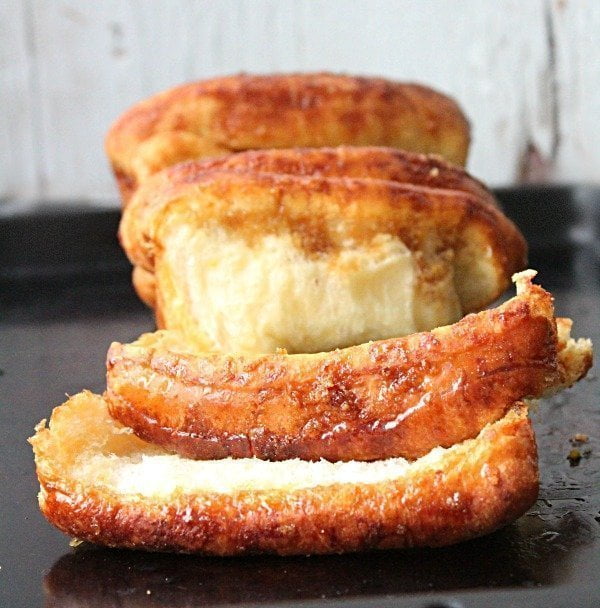 Hello and happy Wednesday! I've made you some bread today!
Ooey, gooey, pull apart bread that is drench in a vanilla-orange glaze.
It's dee-li-cous..
We start with a 1 pound loaf of frozen bread dough. I used Rhodes. You don't have to use this particular brand. It is the brand I used, however, use whatever brand you prefer. Just be sure it's "thaw and rise" dough.
Thaw out your dough completely and roll it flat. Cut off your rounded corners and make your dough into one long rectangle. Then, brush with your melted butter and sprinkle orange zest /sugar mixture on top. Then,you are going to cut the dough into smaller rectangles and stack them in your baking pan.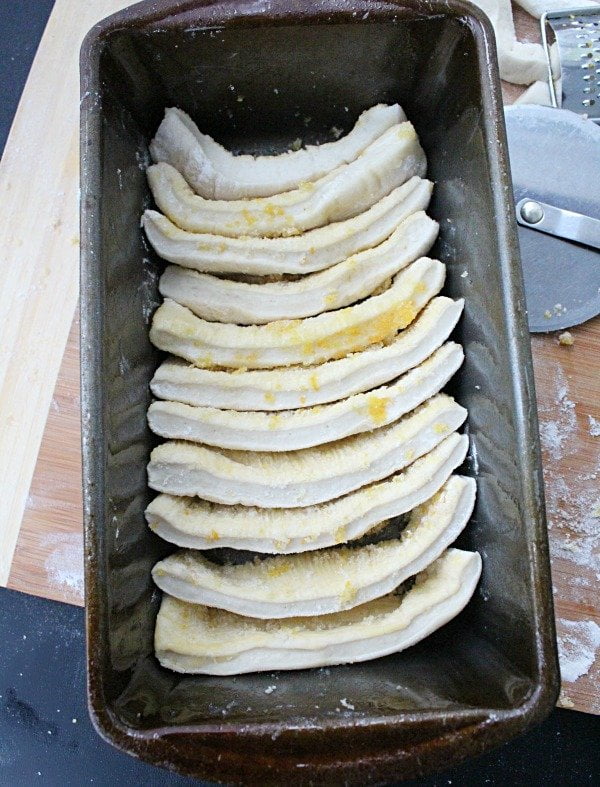 Cover your bread and let it rise for about an hour or so. You want it to double in size.
When ready, pour some of the oh-so-delicious glaze on top.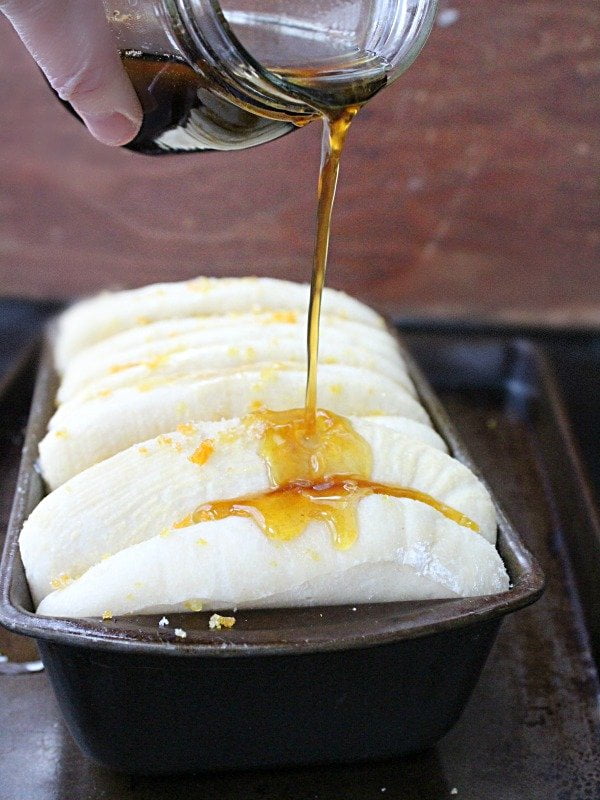 Bake your bread and let it cool, then, drench it with more glaze.
Finally, stuff your face with it.
This Vanilla Orange Pull Apart Bread is a sticky-sweet delight. Filled with orange and vanilla flavoring, it's definitely a sweet treat for a special brunch or dessert.
Mmmmm..maybe for the holidays? 😉
Dig in-