Stick with your New Year's resolution and have a vanilla cupcake! Delicious, easy and makes just two!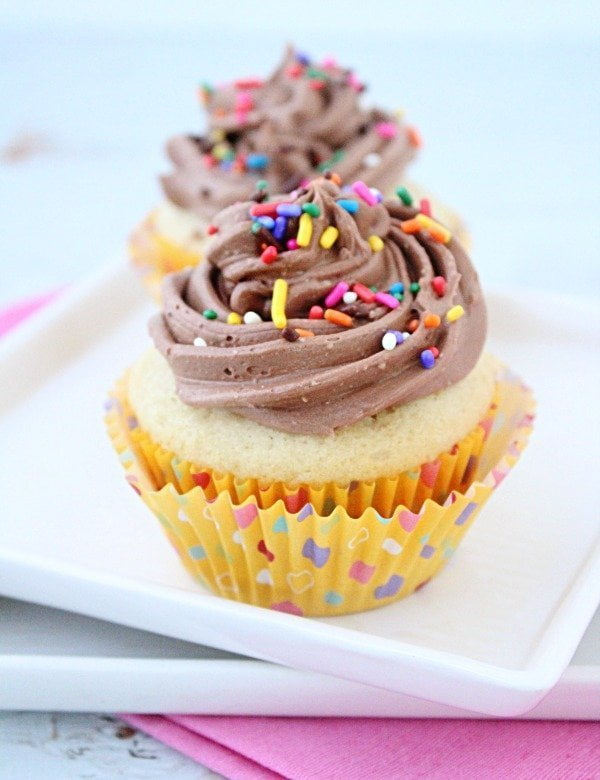 Ingredients Needed:
Flour + Salt
Egg white
Sugar
Baking powder
Milk
Vanilla
What About Frosting? My two cupcakes were frosted with a simple chocolate buttercream frosting. However, you can dress them up or down as you wish. Having just two makes decorating them easy.
How to Make:
First, line your cupcake pan with just two liners and preheat your oven.
Next, whisk together the egg white, vanilla, milk and sugar. Add in the flour, salt and baking powder and whisk until combined. Don't over mix your batter…you don't want dense cupcakes!
Evenly divide the batter into the two liners in your pan.
Bake!
Let them cool completely before adding any desired frosting.
Pin it for Later:
Small Servings: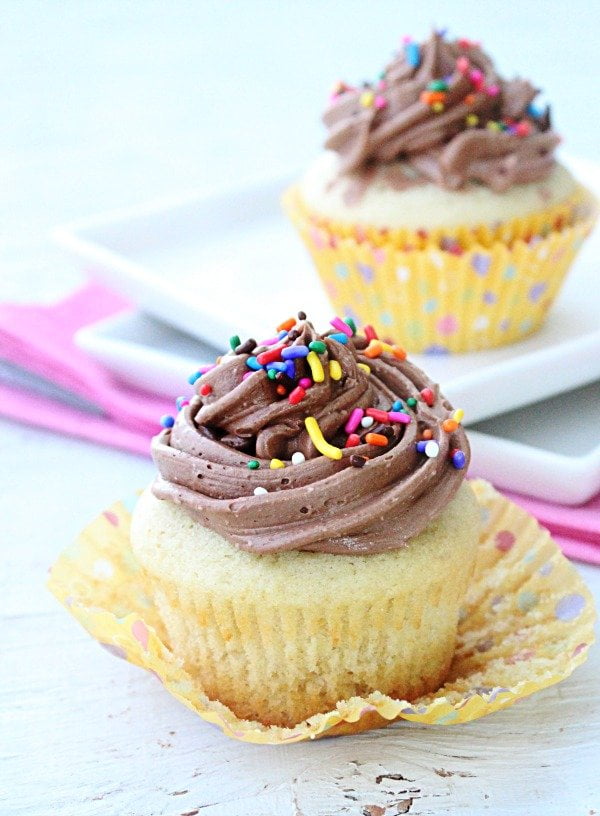 Used in this Recipe:
1 M Piping Tip
Silicone piping bags
Rainbow sprinkles