A delicious vanilla buttermilk layer cake topped with a fluffy, sweet cocoa frosting.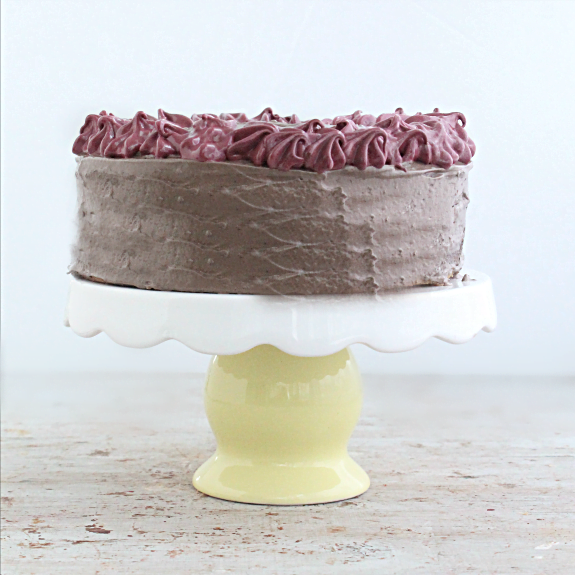 Over the summer, I took a cake decorating class.
It was just a three week course at a local craft store. They covered your "basics". How to frost a cake correcting, use a piping bag and pretty much, make your bake goods look pretty.
It was fun and I did, in fact, learn some things.
This is why you guys see a bit more decorations on my cake/pie posts the last few months. I'm not an expert, by any means, but, it's been fun adding small decorative touches here and there.
This cake is one of those that I gave a little decorative touch to. 🙂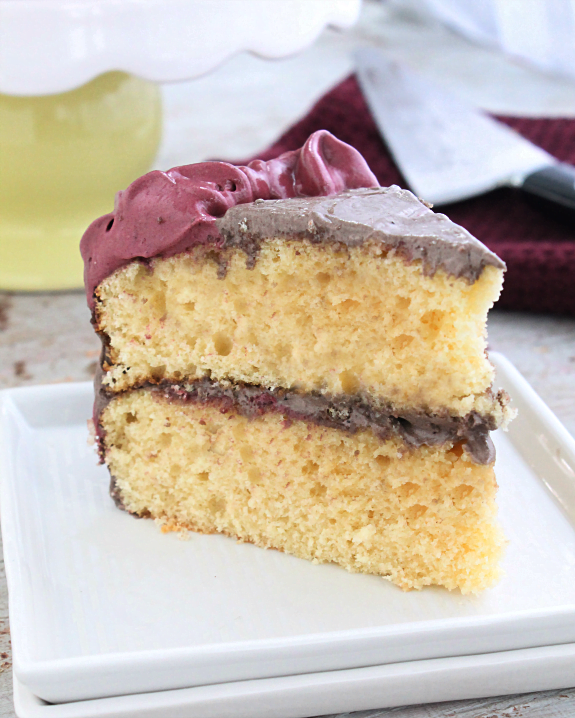 We have a vanilla buttermilk layer cake and it's frosted with a very dreamy fluffy cocoa frosting. The cocoa frosting is not your average chocolate, but, is a marshmallow-fluff type frosting. It's made with egg whites and corn syrup. Not overly sweet and just the right amount of chocolate flavor.
It's just soooo good.
I colored some of my frosting (about a cup?) with some pink food dye and piped a little edge of the top. Nothing fancy. But, it does add a little something extra to it. This is of course, is not necessary. You can frost this up anyway you like. Also, if you do have any extra frosting, be sure keep it in the fridge!
A great cake that is totally versatile. If you don't want to do the cocoa frosting, your favorite buttercream frosting. An flavor will work with this cake.