Our total ingredient list for this whole post is 4 items. That's it. Just 4. I know! Awesomeness.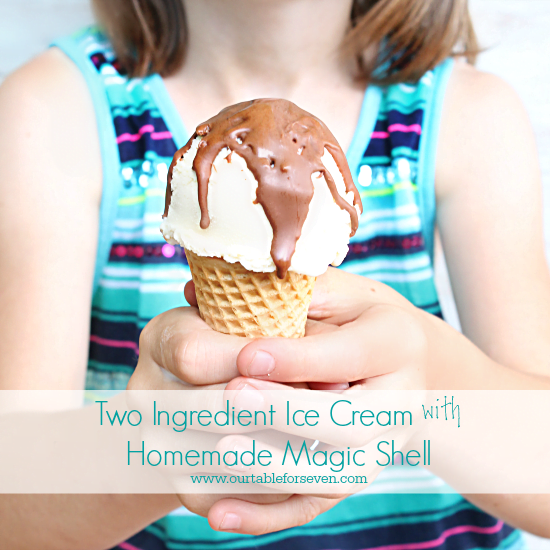 This is one of the recipes that you can changed up all over the place.
Starting with your whipping cream. You can also use milk. Regular ole' milk. Whole.Skim. I've even used soy milk and eggnog. Worked great.
Heck, give chocolate milk a try! I haven't tried the chocolate yet, but, it sounds great, doesn't it?!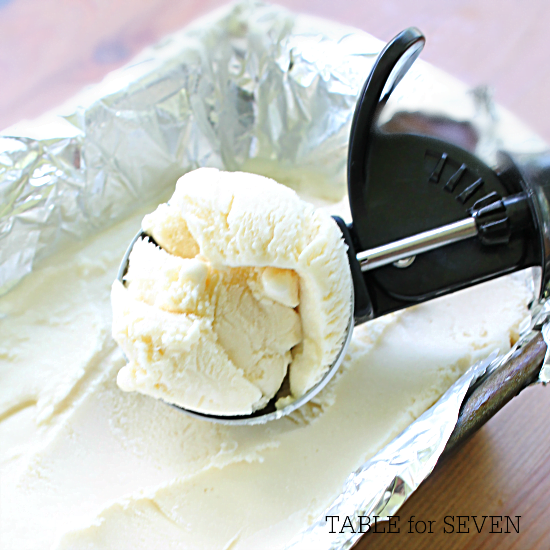 You can also stir in just about anything:
fruit
any kind of baking chips
coconut
candy bars
sprinkles
candy pieces
cookies
marshmallows
caramel
The list is endless. Go crazy.
As you can see from my pictures, my kids totally loved this one and I agree.
It was lots of fun and tasted great!