Yep! Just two ingredients for this simple and gorgeous bread.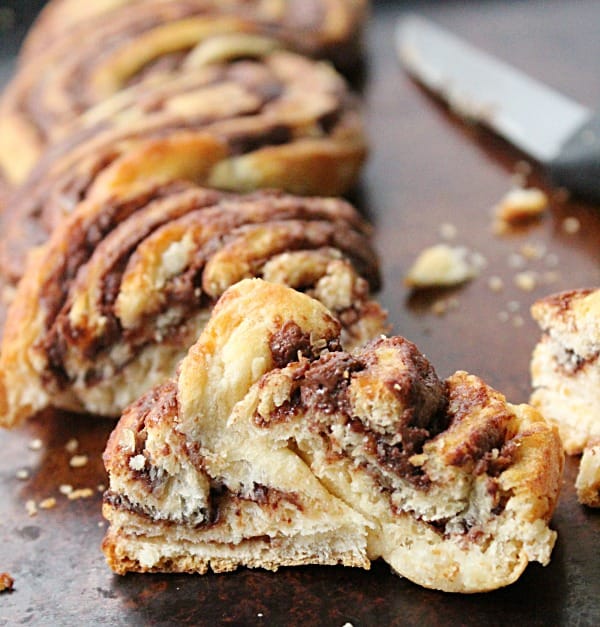 Hello and happy Friday! I made you some more bread today!
Really amazing bread that you will only need two ingredients for. Aren't recipes that only need two ingredients awesome? 🙌
The two?
Refrigerated crescent roll dough and chocolate hazelnut spread.
Here's the thing though, I'm a bad food blogger. I should of taken some "how-to" pictures" for you guys when it comes to putting the dough together. However, it's tough for me to take prep shots, the lighting in my kitchen kinda stinks. Don't worry though!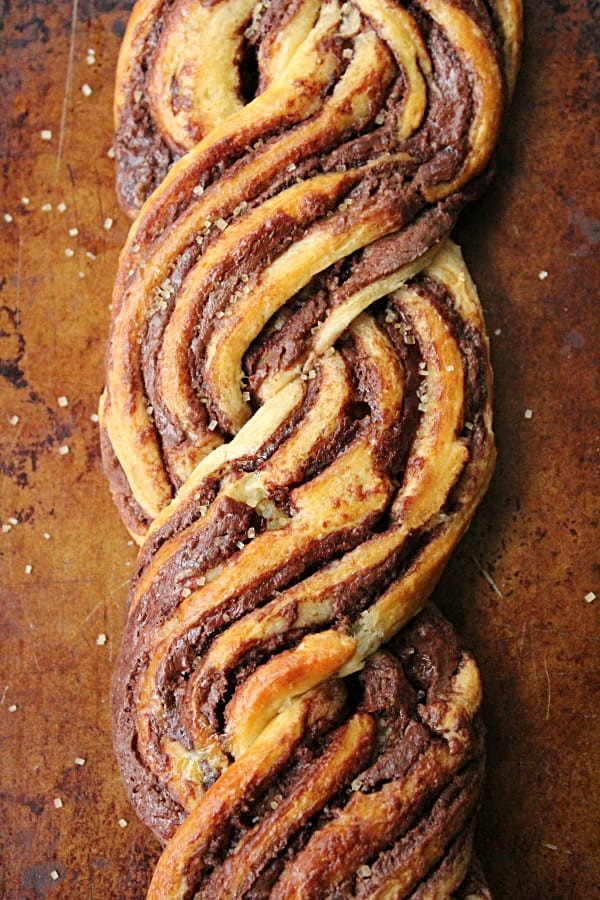 Here are some brief instructions: (Detailed instructions are in the recipe below!)
Roll out your crescent roll dough in a large rectangle. Be sure to pinch the seams together and seal it.You will have one singular piece of crescent roll dough.
Spread on chocolate hazelnut spread. (leaving an inch perimeter)
Roll the dough into a log, then, freeze it for a bit.
Once dough is set, take a sharp knife and slice down the middle of the log. The important thing to remember is to start cutting about an 1/2 inch from the top of the dough. Don't cut the dough directly in half! Leave a bit at the top.
Criss-cross the dough strips and make a braid.
Brush with egg wash and bake.
Not too bad, right?
If you do want to give this one a try and have any question or if my instructions below are not clear, please let know!
Two Ingredient Chocolate Hazelnut Braided Bread is great for a special breakfast, brunch or dessert. Perfect for all your holiday parties that in the future!