Two Ingredient Bagels: Only two ingredients?! Yes. These homemade bagels only need two ingredients. Plus, they are simple and quick to make. Dress them up with your favorite toppings or leave them plain…the choices are endless!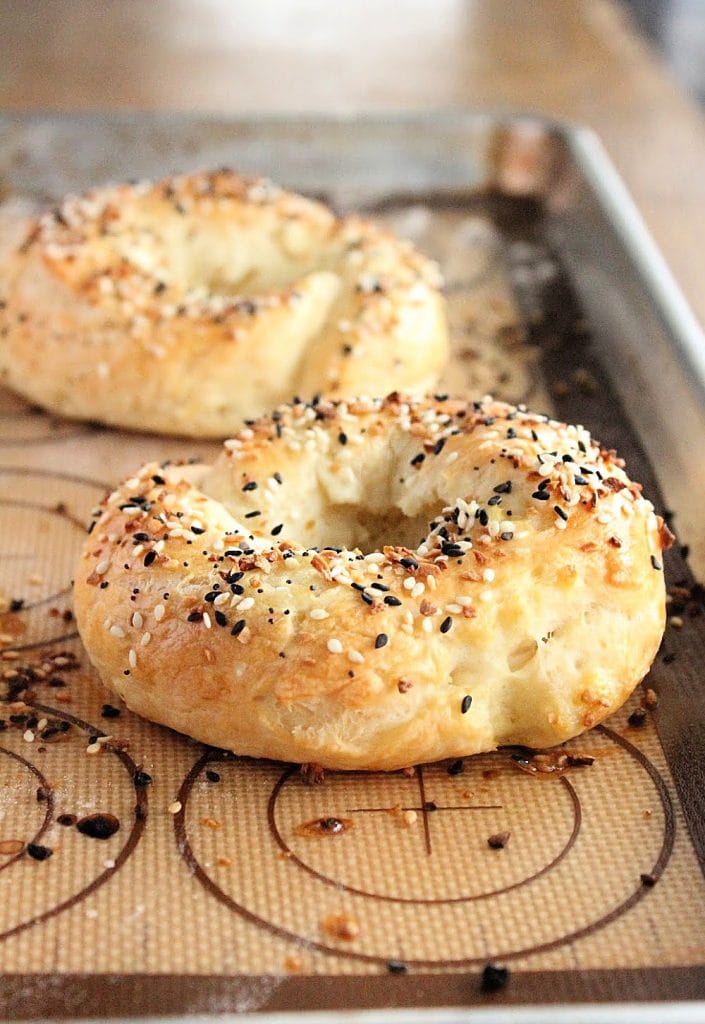 A few years ago, I made pizza dough with just two ingredients. It was so easy…I immediately fell in love with the simplicity of it.
With the same simplicity in mind, today we have homemade bagels. Like the pizza dough, they only need two ingredients.
What are the Ingredients?
Self Rising Flour
Plain Greek yogurt
No Self Rising Flour on Hand? Make it homemade! Mix together 1 1/2 cup all purpose flour, 1 1/2 tsp baking powder & 3/4 tsp salt. Proceed with the recipe as noted.
Toppings? This is totally your choice. I topped ours with an everything bagel seasoning. You can find it in the same area as the other dried spices in your grocery store. If not, see the recipe card to purchase.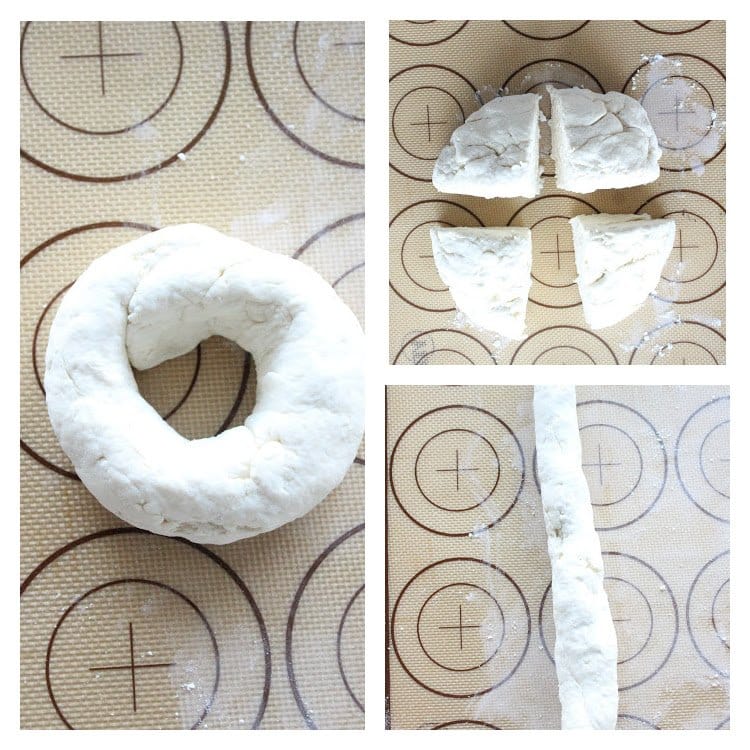 How to Make:
First, make the dough. You can use your electric mixer for this. Simply mix until the dough comes together.
Next, form the dough into a ball. On a well floured surface, flatten the ball into a disc that is about 8 inches in size.
Cut the disc into 4 equal pieces. Then, take each piece and roll into a log. You are then going to shape the log into a ring.
Boil about 8 cups of water. Once it comes to a boil, add each dough ring into the water. You are only going to boil each one for about a minute….just until the float to the top of the pot. Don't overcrowd the water! Do just one at a time.
Place on a prepared baking sheet and brush with a simple egg wash. Top with desired toppings and bake.
Can these be frozen? Yes. Simply place in a freezer safe container or bag. When ready, defrost before eating.
Can I make smaller bagels instead? Yes. Instead of cutting the disc into 4 pieces, do 6 instead. Just remember to reduce your baking time for smaller bagels.
You can also make bagel dough with your bread machine, if you are looking for another option.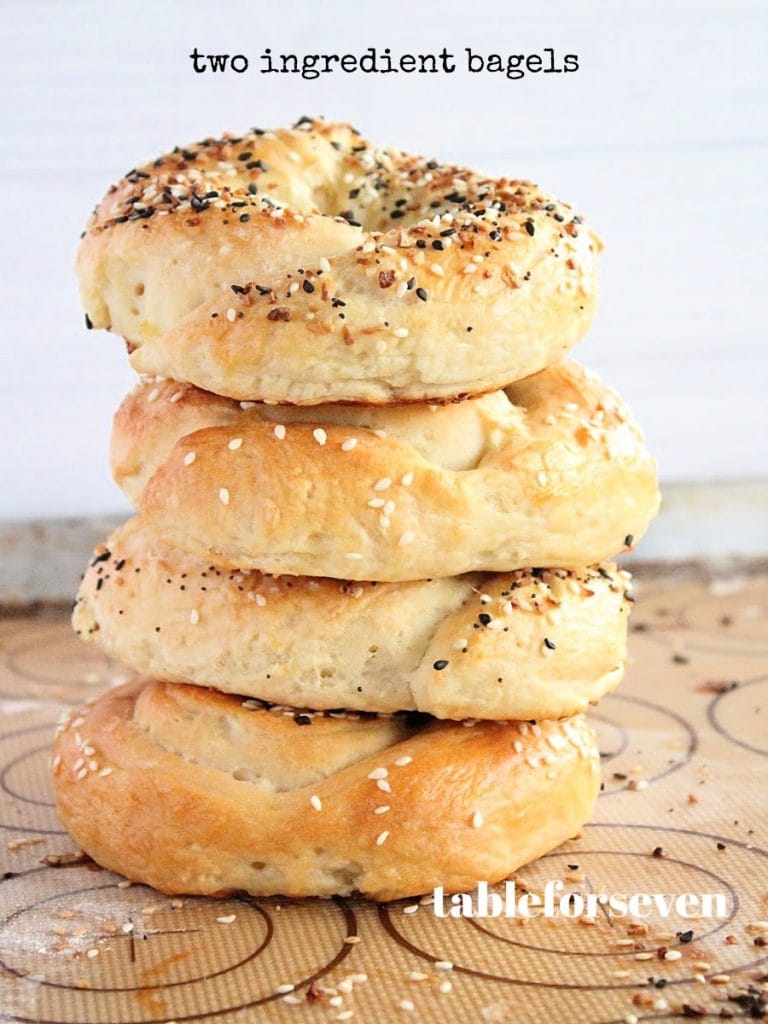 Just Two Ingredients: