Soft, fun cakes that taste just like the boxed treat. You won't be able to eat just one!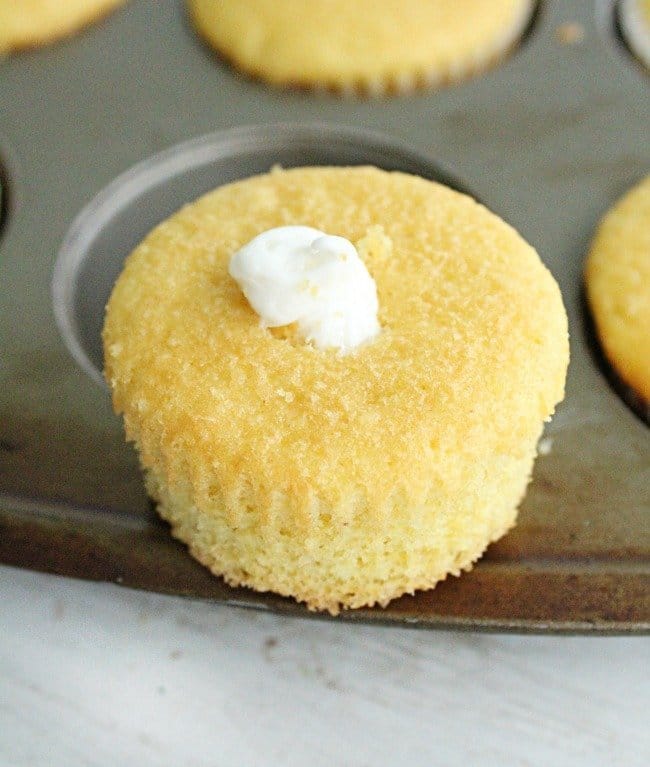 A few months ago, I came across a really amazing and simple dessert over at Mighty Mrs. It looked delicious and I just had to give it a try.
Angela made a Twinkie bundt cake, but, I'm making Twinkie mini cakes. Same recipe, just different execution. 🙂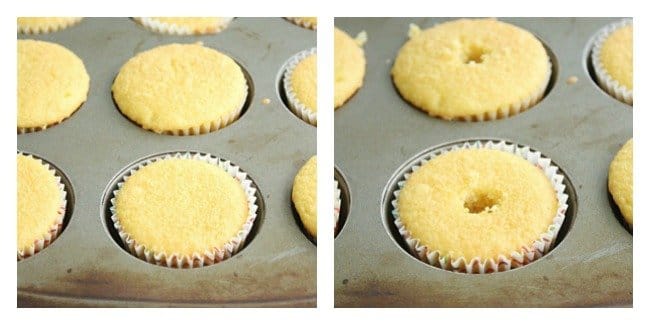 Pius, yes, they really taste like Twinkies!
Twinkies: golden sponge snack cake with a creamy filling.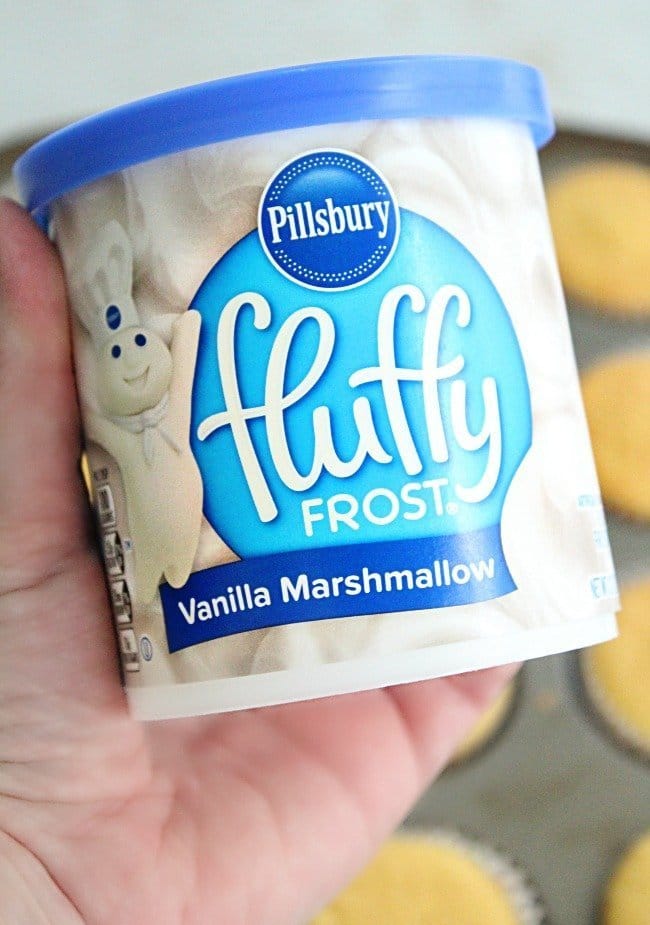 Just a few ingredients: A yellow cake mix (plus ingredients called for on box) and fluffy vanilla marshmallow frosting.
List of supplies needed:
12 count cupcake pan + liners
Electric mixer + mixing bowl
Measuring cups
Ice cream scoop ( for batter)
Wooden spoon
Gallon size plastic storage bag + a pair of good scissors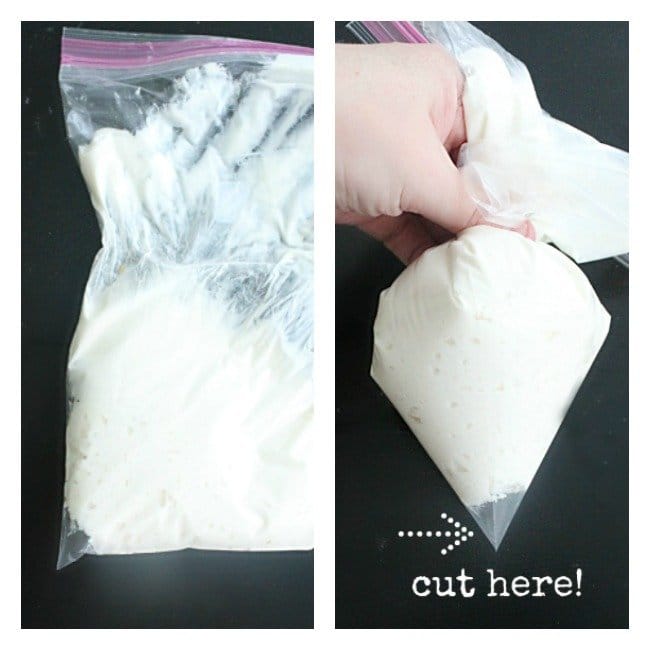 How to Make Your Twinkie Cakes:
First, make the batter according to the instructions on the cake mix. Bake according to the instructions for cupcakes. Let them cool completely once baked.
Once the cakes are cooled, insert the end of a wooden spoon into the middle of each cake.
Fill a gallon size plastic storage bag with frosting. Push all the frosting into one corner of the bag. ( see above pic). Be sure to seal the bag!
Twist the top of bag firmly, creating a piping bag. With a sharp pair of scissors, make a small cut in the bottom of the bag.
Pipe the frosting into each hole in the cakes. It's ok if you have overflow.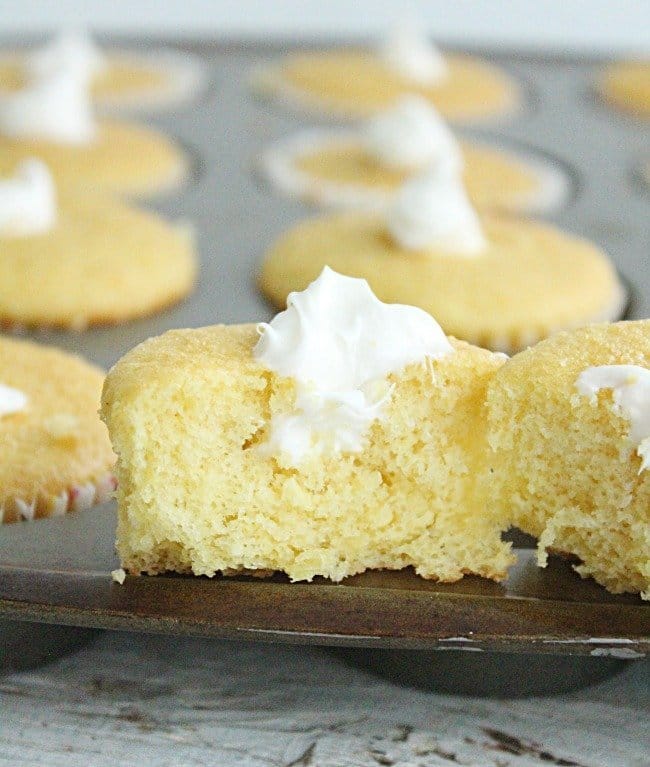 Just a few notes: If you wish to make a whole cake, check out the original recipe.
I found the plastic storage bag worked better for me than a regular piping bag. However, if you wish to use a regular piping bag instead, it should work fine.