The great taste of turtle candies all wrapped up in a cookie!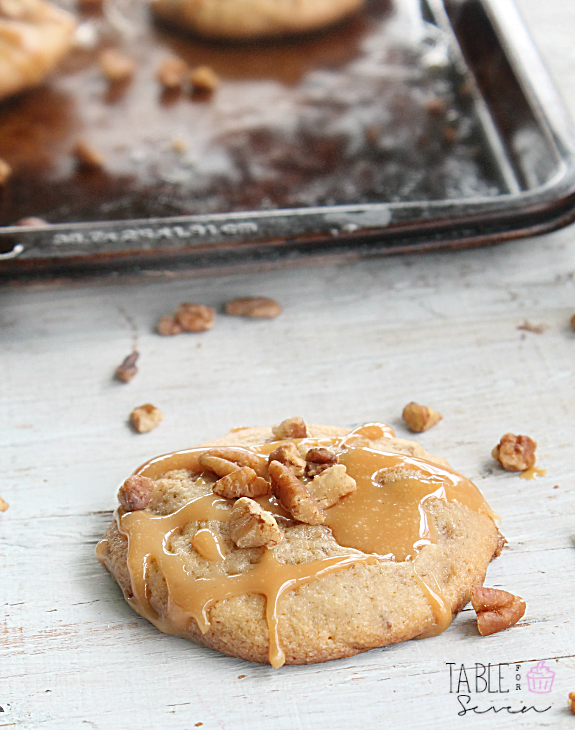 As promised earlier, no fruit today.
Today, we have cookies!
Cookies with all the amazing tastes of the famous turtle candies or as far away from the fruit category as you can get.
Have you ever eaten a turtle candy?
If you haven't you need to. Put it on your to-do list. If you happen to not be familiar…a turtle candy is pecans topped with caramel, then, drenched in chocolate.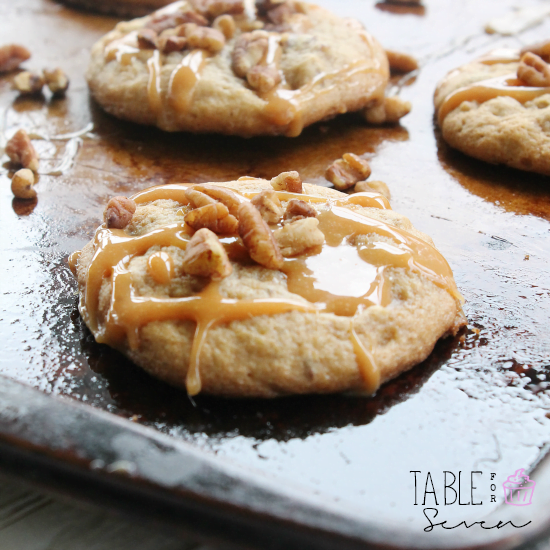 Mmm..so good. One of my serious favorite candy treats.
These have you basic turtle ingredients..chocolate, caramel and pecans. They are just assembled a little differently and then, packed into your cookie. Delicious!
A brief note:
They take a few steps, but, it's so worth it. Also, if you don't want to go through the work of chopping/melting caramels, you can fill them with caramel bits and then, use jarred caramels sauce for the topping. Both will work and be equally fabulous.