A delicious casserole filled with ground turkey, egg noodle and cheese.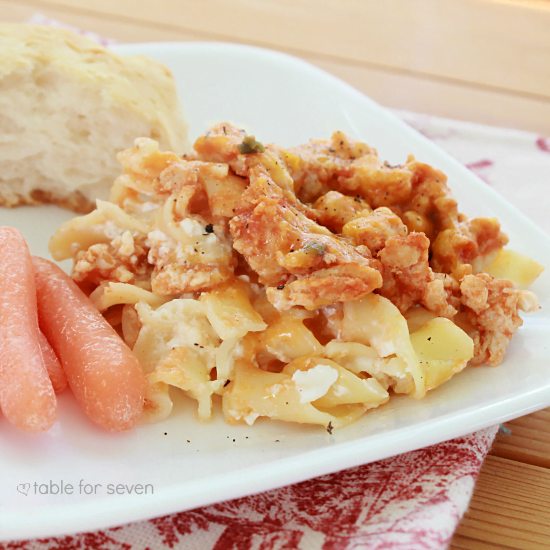 The original recipe for this dish is called Sour Cream Noodle Bake over at The Pioneer Woman's site.
Mine has zero sour cream, so, calling it a sour cream bake seemed to make not much sense. Calling it Greek yogurt bake didn't sound quite right either, so, Turkey Noodle Bake it has become.
Yes, a boring story, but, a story, nonetheless.
Whatever you chose to call this one, it doesn't matter. It's just really a great tasting casserole that you should make.
Your Layers:
Egg noodles
Ground turkey with a tomato sauce
Cheddar cheese.
The noodles are also mixed it with a creamy combo of Greek yogurt and cottage cheese.
It's yum.