Fun, festive and fudgy! Just right for Thanksgiving.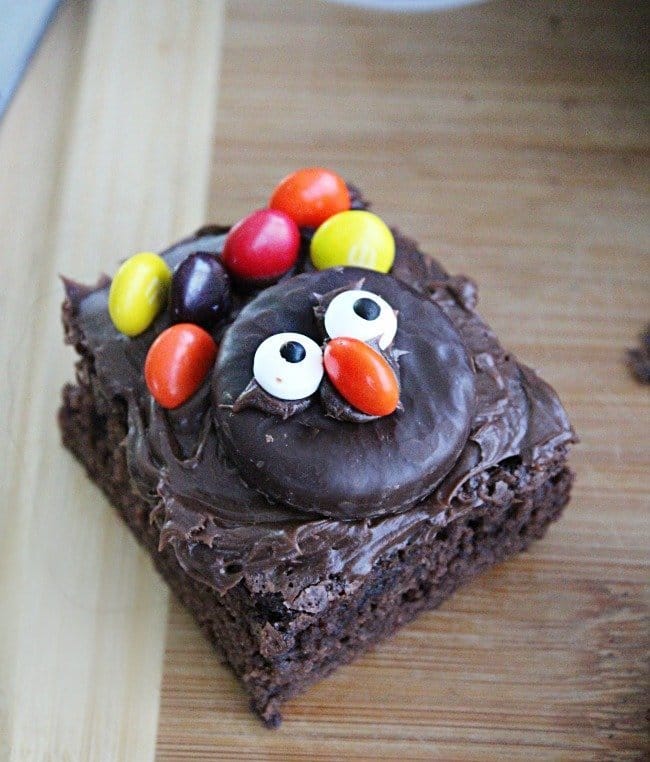 Budding Baker and myself made you guys some really fun and really festive brownies for your holiday dessert table on Thursday! They are also really simple.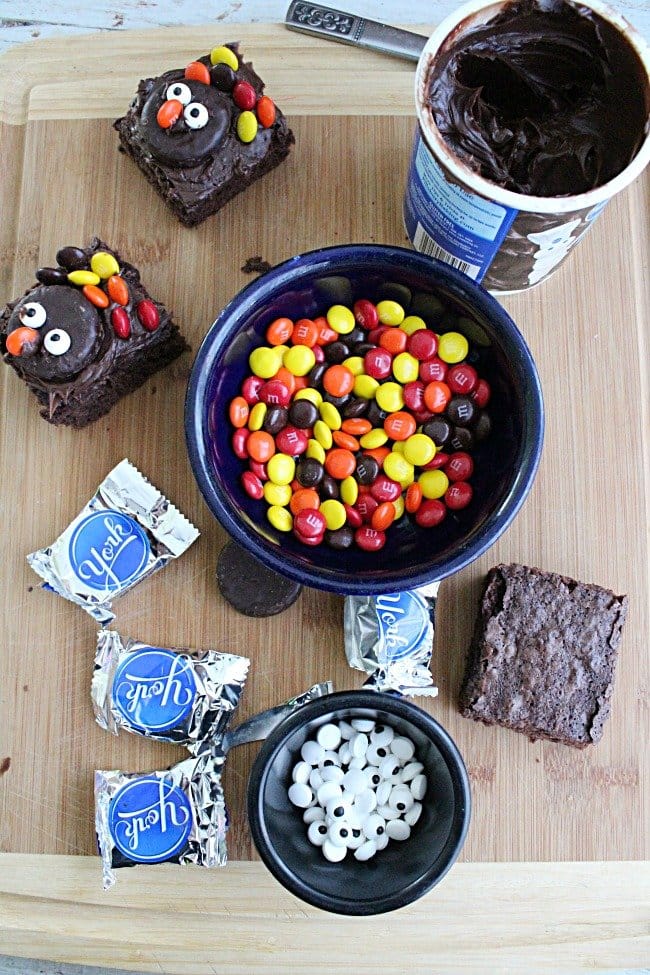 The Ingredients & Supplies List:
Brownies
Chocolate frosting
M & M candies
Miniature mint patties
Edible candy eyes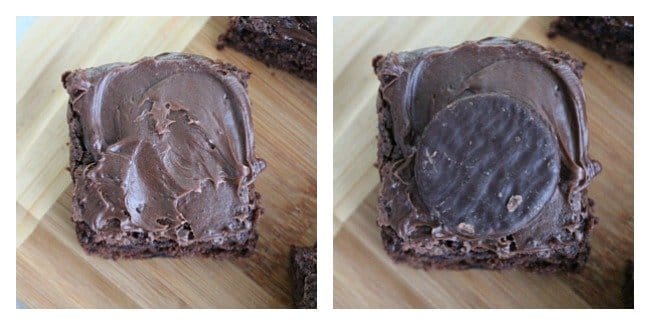 How to Assemble Your Turkey Brownies 🦃 First, make your brownies and let them cool completely.
Remove cooled brownies from the pan and cut into approx 3 inch squares. Then, frost each individual square.
Place one peppermint patty towards the bottom of each square.
Next, spread a bit of frosting on the back of a candy eye and place on peppermint patty. Repeat with a second candy eye.
Then, spread a bit of frosting on the side of an M & M candy. Place it vertically below your candy eyes, on the peppermint patty.
Arrange a few M & M candies around the top of the peppermint patty to create feathers. Repeat with remaining brownies.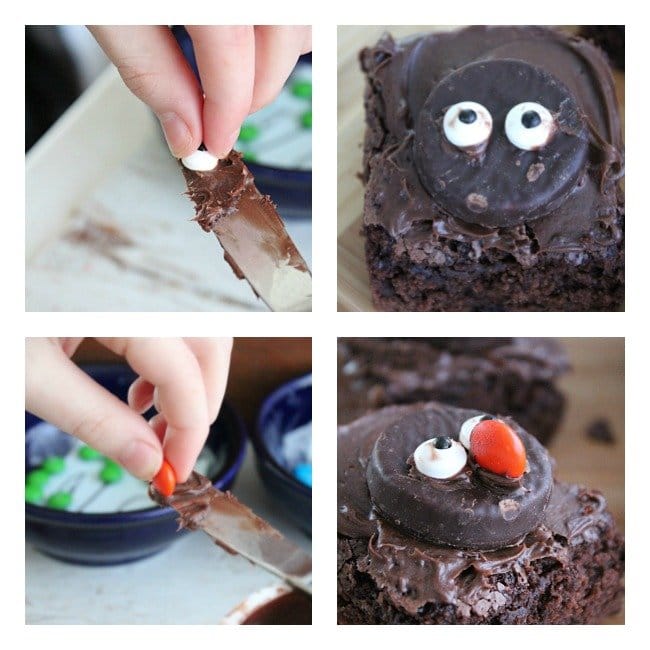 Just a few recipe notes:
This design will work with any type of brownies. Use your favorite homemade recipe or simply grab a box mix from the grocery store.
The same goes for the frosting. We used a can of chocolate frosting, but, you can use homemade. Just be sure it's a thicker frosting. This way, your candies will stick well.
In my grocery store, the edible candy eyes are located in the baking aisle. They were located in the section with birthday candles, sprinkles and cupcake wrappers.
The recipe below is based on a boxed brownie mix for a 8 x 8 pan, but, these will also work for a 9 x 13 pan recipe.
We used regular chocolate M & M's for our candies. I purchased a regular package and used only the red, brown, yellow and orange colors.
Gobble! Gobble!
A Few More Recipes from My Budding Baker:
A kid that loves to bake.