Just three ingredients and no baking required for these delicious Butterfinger Bars. They taste just like the classic Butterfinger candy bars…trust me!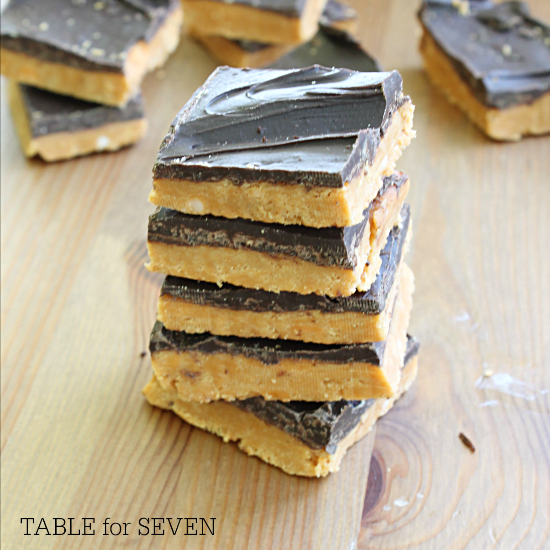 My last post only needed four ingredients total. Today, we are doing even better. We only need three.
Just 3!
I'm so loving these kind of recipes lately. Toss together a couple items and boom. Dessert. Simplicity at its finest.
These bars are not only quick and easy, they taste just like Butterfinger candy bars!
Just like them.Identical. I kid you not. They are spot on.
Also, no oven required. Which is awesome, because, we are going to hit nearly 100 this weekend. Ugh. 🙁
Treats like these come in handy in times like these, am I right? However, keeping any leftovers (if you have any) in the fridge is probably a good idea. With the warm weather, nobody needs a melty mess to go with it.