Recipes for tea parties typically call for food both sweet and savory that are presented in more delicate and diminutive sizes. The goal is to keep things tidy and in bite-sized portions, and this applies to everything from traditional cucumber sandwiches and refined petit fours to buttery English shortbread and a variety of finger sandwiches.
However, if you want it to have an authentic feel, the best course of action is to stick with certain tried-and-true English dishes that are guaranteed to impress your visitors.
Easy Tea Party Recipes
Mini puff pastry sausage rolls that are quick and easy to make thanks to pre-rolled puff pastry! These little cocktail sausage rolls are absolutely delicious thanks to the addition of apple sauce and dry sage and onion stuffing mix to the sausage meat that was purchased from a grocery store.
Either unbaked or baked, the sausage rolls have a shelf life of up to three months when stored in the freezer. If you freeze the cookies before baking them, there is no need to defrost them beforehand. Simply put them directly into the oven and increase the amount of time they need to cook by a few minutes.
These Coconut Strawberry Scones are incredibly airy, fluffy, and jam-packed with fresh strawberry pieces. These coconut scones with strawberries not only make a delectable breakfast or sweet snack, but they are also the ideal dessert option for an afternoon tea.
Depending on the size and thickness of the scones, you may need to bake them for a shorter or longer period of time than usual. Be sure to keep a close check on them while they are baking, and pull them out of the oven as soon as a knife that is inserted into one of the scones comes out clean.
Who doesn't adore a delicious batch of handmade jam tarts? These are wonderful additions to a lunch box or as a sweet accompaniment to afternoon tea since they have a base made of butter and a rich filling of jam or curd. This recipe for fast jam tarts can be whipped up in a matter of minutes and is scrumptious to eat.
To a generous extent, fill the jam tarts with your chosen jam or curd. Because the temperature at which we are baking them will not cause them to bubble over, and because you want there to be a sufficient amount of filling, – Before I bake them, I fill mine with around three to four teaspoons of filling so that it is approximately level with the top of the tart shell. When it comes to cooling, it is set just a tiny bit lower.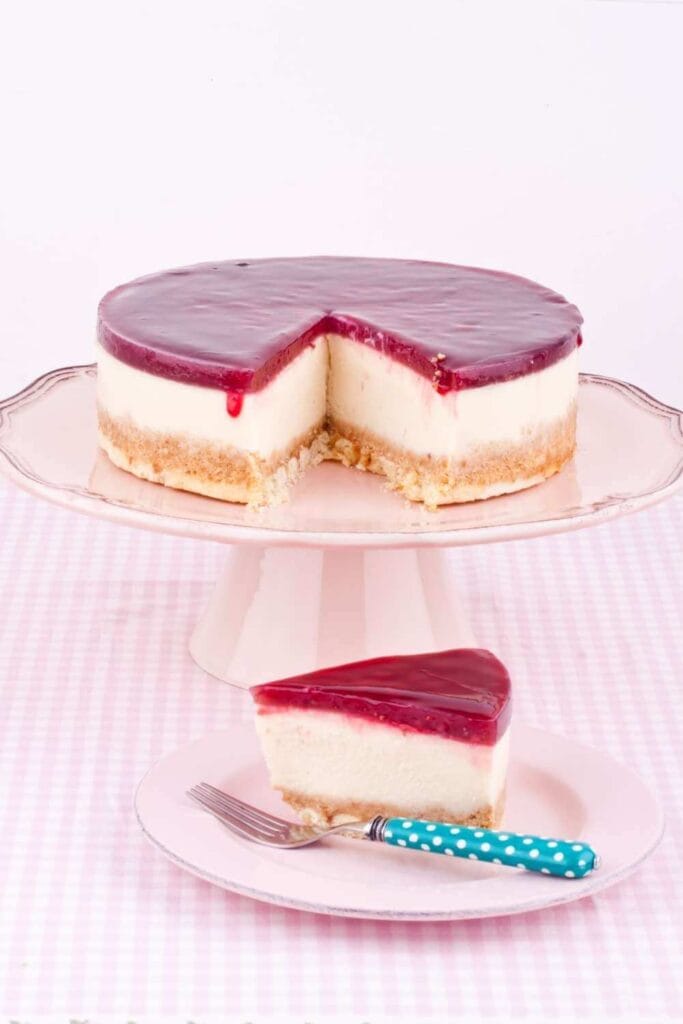 White Chocolate Raspberry Cheesecake Pioneer Woman is sweet and creamy, mixed with tart raspberry sauce, and baked on a crispy Oreo crust. It's also created without a water bath! It's a very sumptuous dessert that's perfect for entertaining (or eating all yourself).
Your Pioneer Woman White Chocolate Raspberry Cheesecake may be stored in the refrigerator for up to two days in an airtight container. Refrigerate any leftover raspberry sauce and assemble it just before serving.
This pound cake recipe is from Ina Garten. It truly is the ideal Pound Cake, which in no way needs to be improved upon and cannot be made any better. In light of this, I've decided to make a change to the name of this recipe and call it the best Pound Cake.
Freezing your cake is an option to consider if you have either created too much of it or would simply like to keep it for a little bit longer than a week.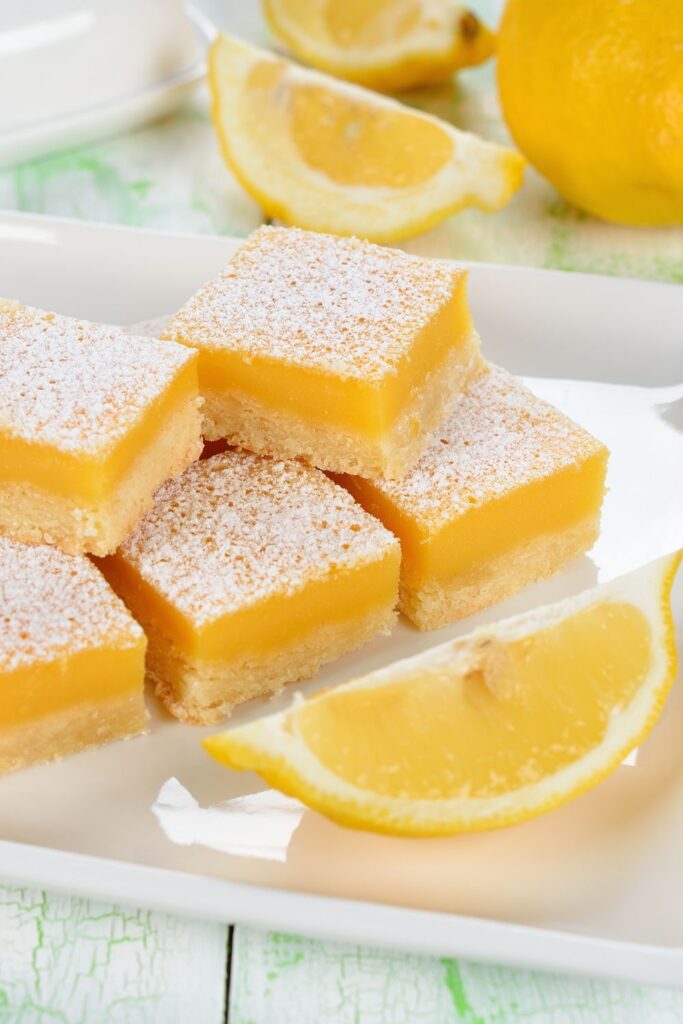 These Lemon Bars, which were created by Ina Garten, include a crust made of buttery shortbread and a filling made of delicious lemon curd. Ina Garten came up with the idea for them. Those who appreciate the zesty flavor of lemon are going to go crazy over this delectable dessert!
YES! These are delightful treats that can be made in advance and stored in the refrigerator. Simply place all of the ingredients in the oven, wait for it to cool, and then cut it before eating. If you make them the day before, you will discover that it is much simpler and faster to cut them correctly. If you make them the day after, you will find that it is the opposite.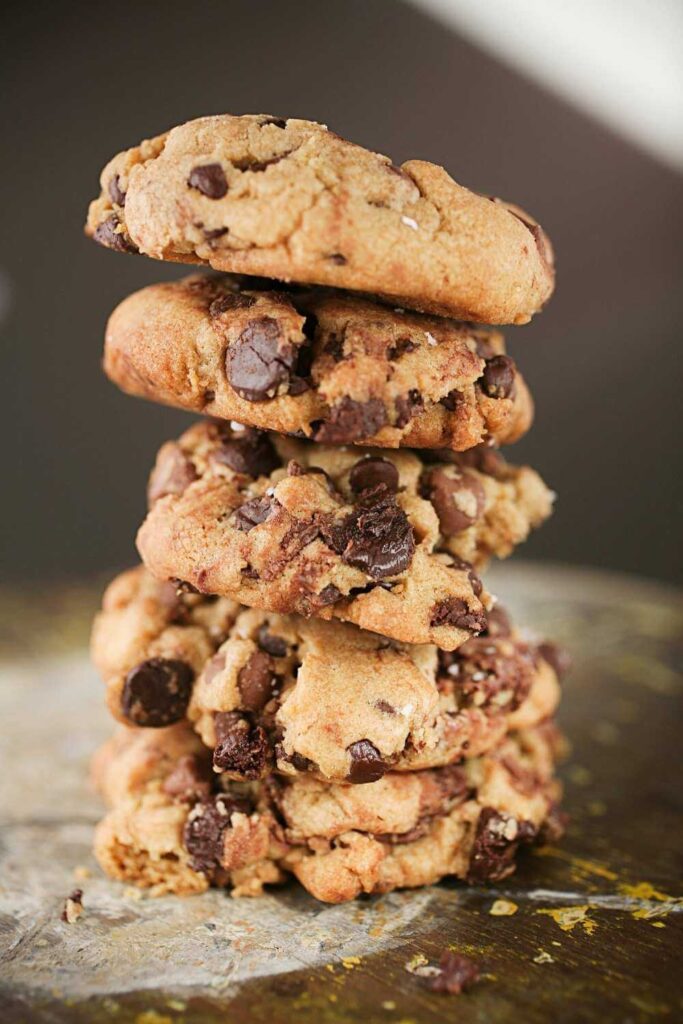 This is the best recipe for chocolate chip cookies from the Pioneer Woman, and it's the only basic cookie recipe you'll ever need, honest to God. This one cookie recipe can be used to make a plethora of other cookie recipes, but we only ever make this one.
Even the cookie batter can be frozen if desired. This way, you'll be able to bake them whenever you want and still end up with freshly cooked cookies!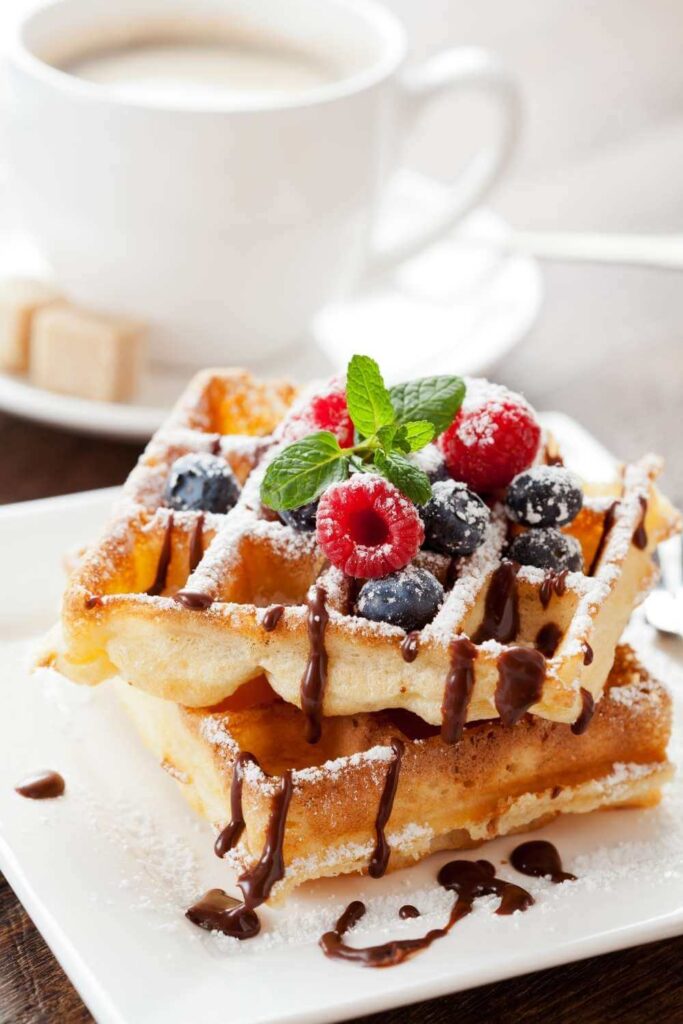 The Pioneer Woman waffles are simple to prepare and boast a texture that is both airy and crisp. The addition of cornstarch is what gives waffles their characteristically crisp texture. It ensures that your waffles will have the perfect balance of crispiness and softness across the whole waffle.
Before securing the top, remove as much air from the bag as you can by squeezing it. The waffles may be stored in the freezer for several months without losing their quality.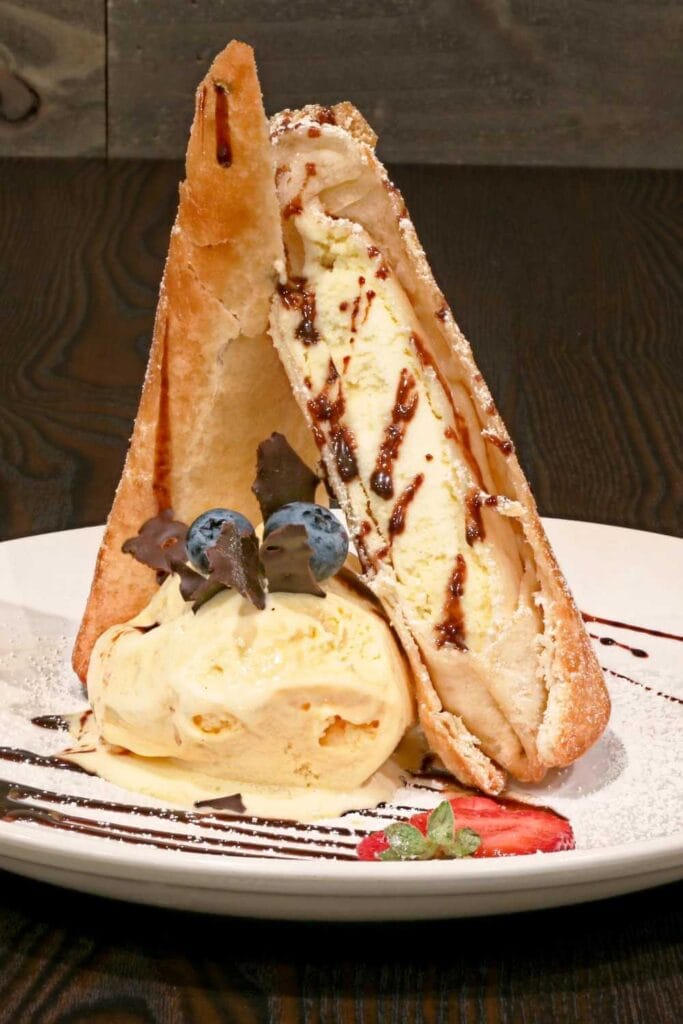 This Tempura Cheesecake is out of this world because it is crisp on the exterior and creamy on the inside. It will be nearly difficult for you to say no to this delicious individual fried treat that is created with your preferred frozen or leftover cheesecake.
You may either leave the tempura cheesecake whole or cut it into several smaller chunks to serve. Position the tempura cheesecake on a circular piece of cardboard. First, securely cover it in plastic wrap, and then in foil. Freeze for up to a month to achieve maximum taste, but no more than two months.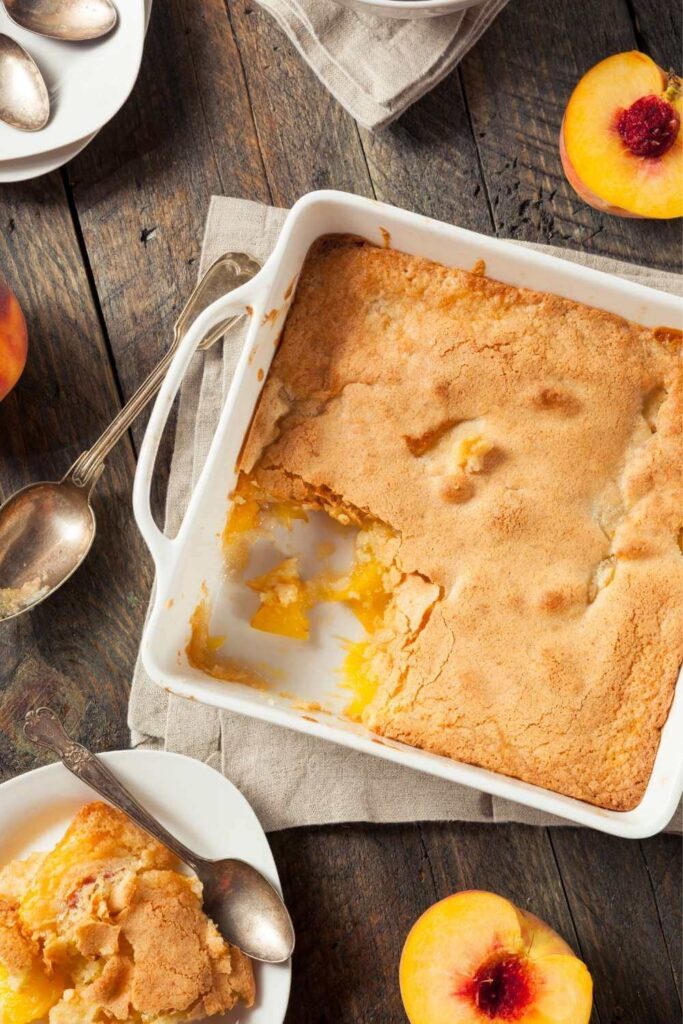 If you like shortcuts, make this peach cobbler with cake mix since it only requires three essential ingredients: juicy peaches, cake mix, and butter. You may even add nuts if you like. The most simple dessert ever!
Because the Peach Cobbler With Cake Mix contains both fruit and dairy, you must keep any leftovers refrigerated. This dish serves 9 people. It should keep in the fridge for up to 3 days.
Desserts Tea Party Recipes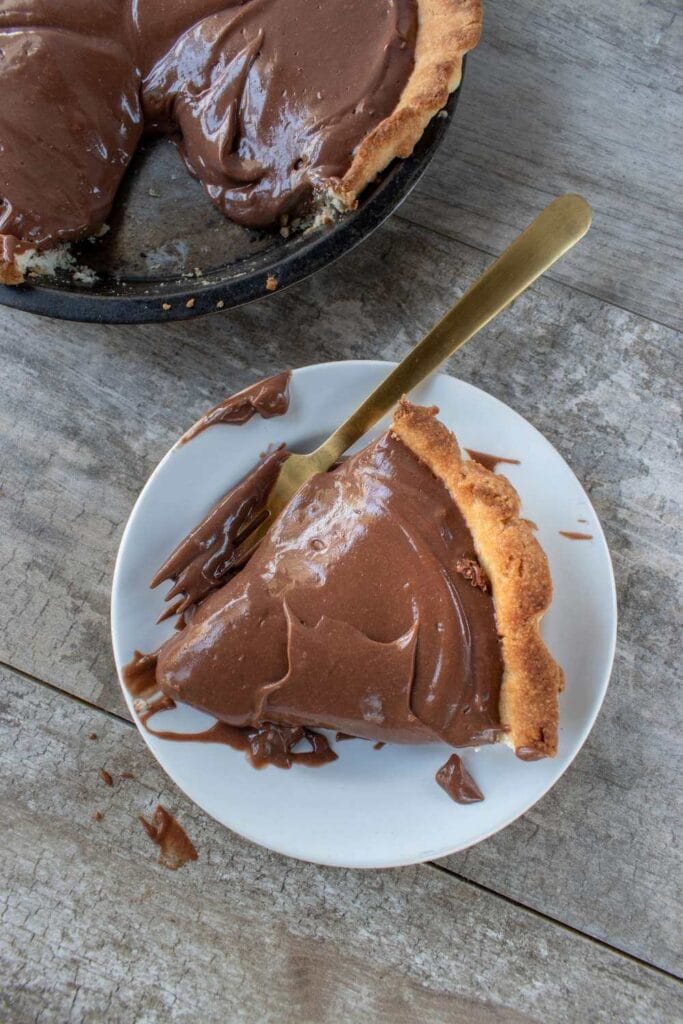 This simple JELL-O Chocolate Pudding Pie Recipe uses actual handmade chocolate pudding and a buttery graham cracker crust, and it's topped with fresh whipped cream.
The Jell-O chocolate pudding pie must be refrigerated. Wrap the Jell-O chocolate pudding pie pan in plastic wrap or foil, or store individual slices in an airtight container. The Jell-O chocolate pudding pie will keep for up to 2 days.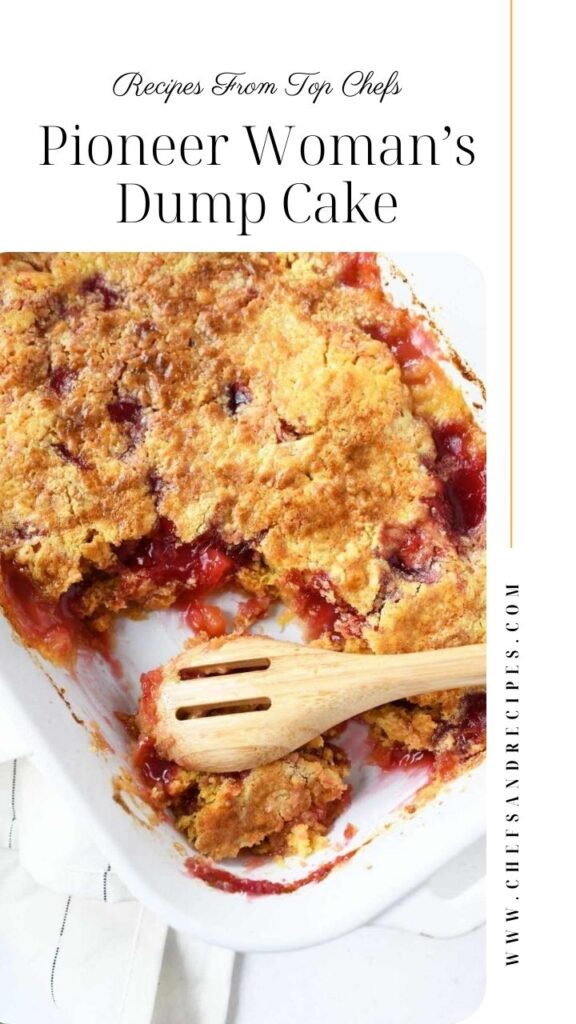 A Pioneer Woman's dump cake resembles a fruit cobbler in that it consists of a fruit filling topped with a cake-like batter. The Pioneer Woman's dump cake is great for children since it requires neither mixing nor complex methods. In a baking dish, canned fruits are layered with cake mix, butter, and nuts before being cooked. The outcome is something between a cake and a cobbler, and it is quite tasty. This meal is ideal for children, but adults will also like it.
You can store this Pioneer Woman Dump Cake in the refrigerator, covered in plastic, or in a container refrigerate the cherry cake in the fridge for up to 5 days, and takes well to reheat. It does not make a terrible breakfast, reheated with a scoop of Greek yogurt.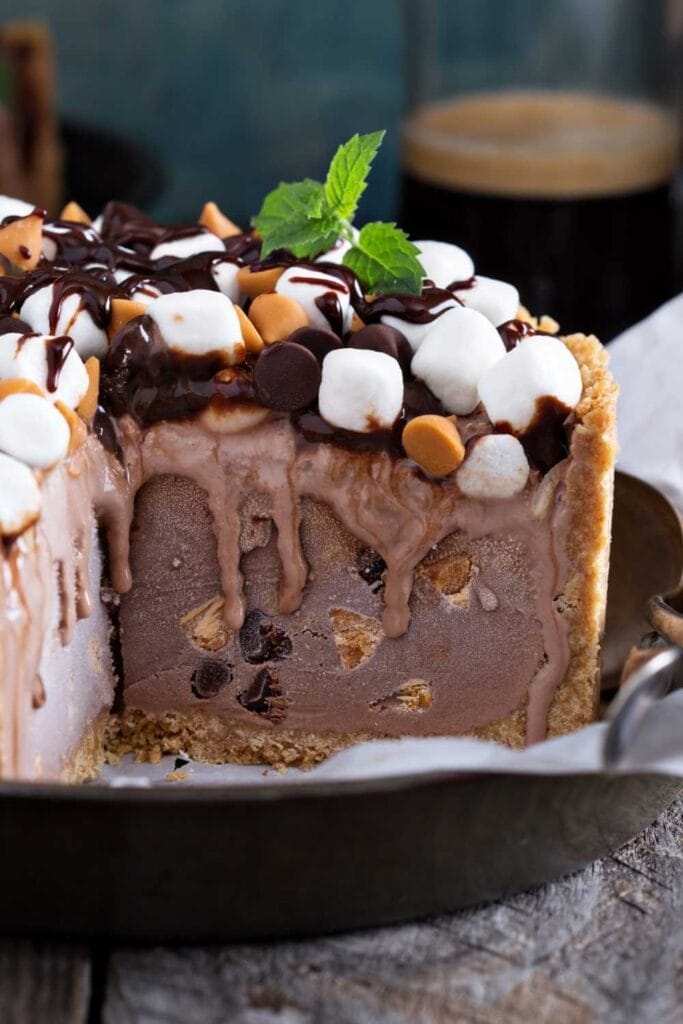 This Pioneer Woman Ice Cream Sandwich Cake is a quick and simple treat that is ideal for summer! It just takes 5 ingredients and around 5 minutes to make this wonderful creamy chocolate and vanilla frozen ice cream treat!
This quick Pioneer Woman Ice Cream Sandwich cake can stay in the freezer for up to a week if properly wrapped in aluminum foil or plastic wrap. This no-bake dessert is so simple that you can't go wrong!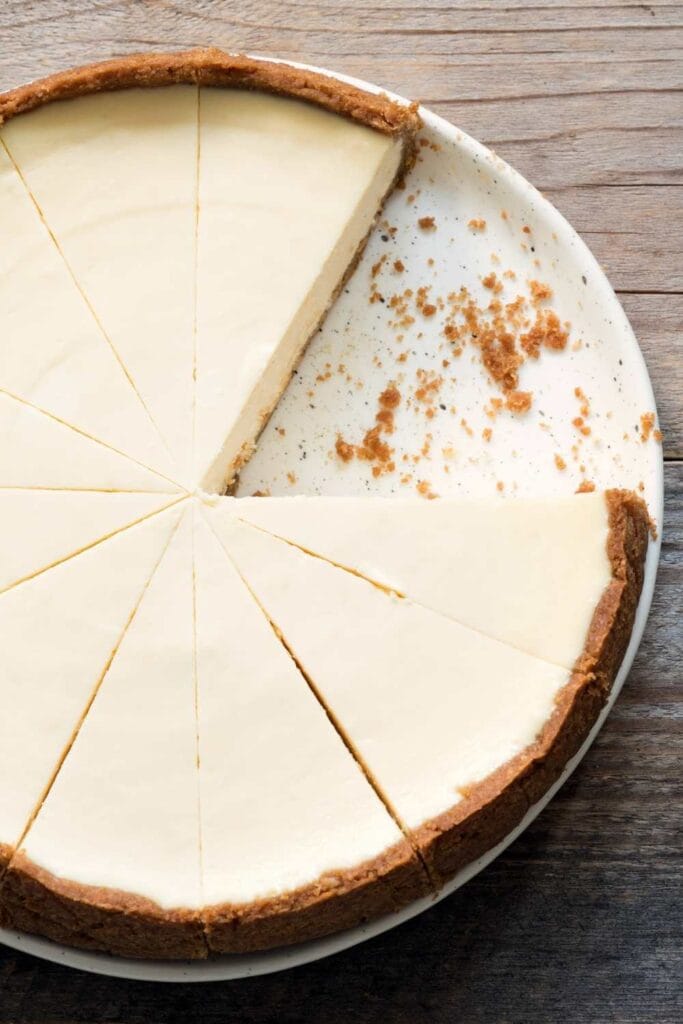 A good option for a classic cheesecake is Trader Joe's Cheesecake New York Deli Style, which comes in a box with a picture of the Statue of Liberty and is packaged in vivid blue color. Depending on how long you allow it to thaw, it can either have a creamy texture or one that is rather solid.
The Trader Joe's Cheesecake New York Deli Style has a shelf life of somewhere between 5 and 7 days in the refrigerator unless the container label specifies a shorter amount of time. When it comes to homemade cheesecake, it is recommended that you do not refrigerate the cheesecake for more than 5 days at a time.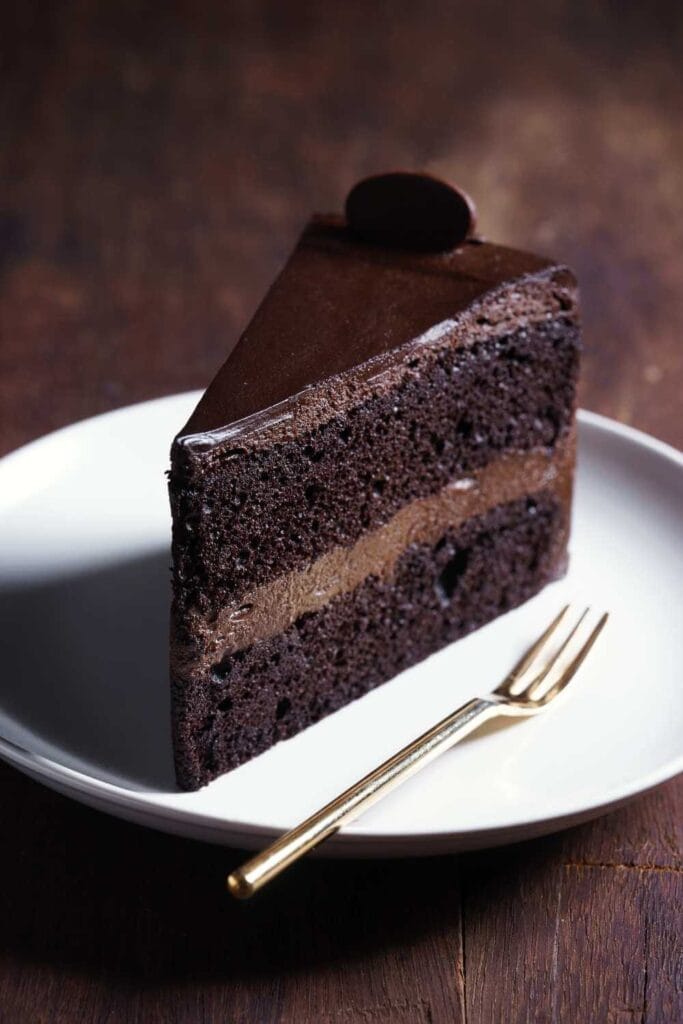 There are plenty of claims that this Pioneer Woman's Chocolate Cake recipe ever, with one bite of this decadent, moist chocolate cake with chocolate frosting, every single person around the table commented that this was the best chocolate cake they'd ever tasted.
Freshly made Pioneer Woman's Chocolate Cake may stay in the fridge for about a week if properly kept; while refrigerating, cover with foil or plastic wrap to prevent the cake from drying out.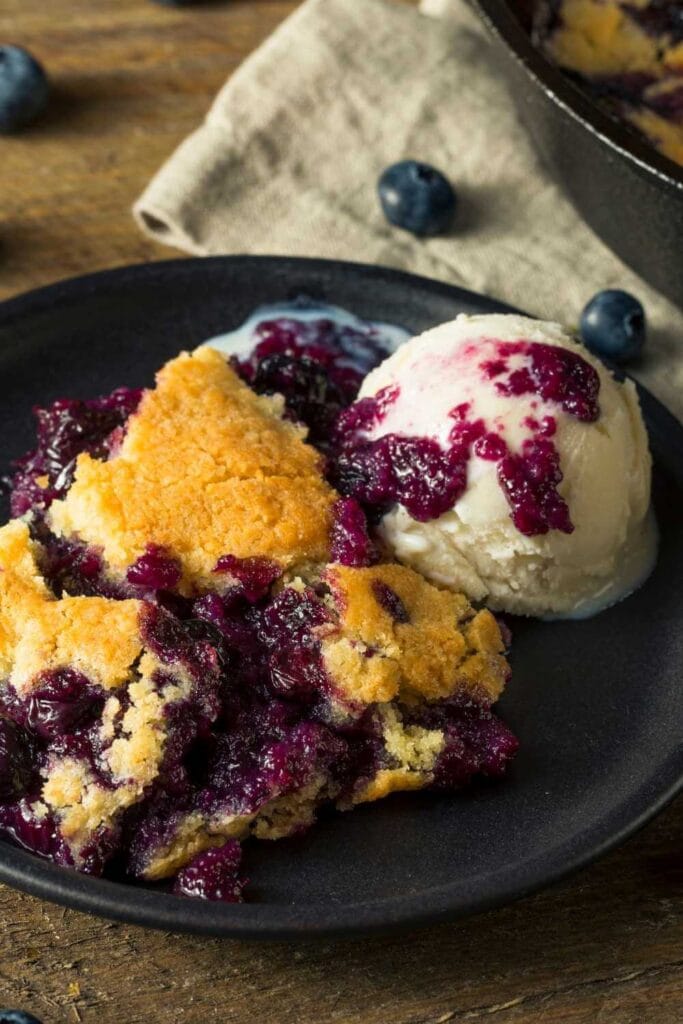 This Blueberry Cobbler Recipe From Pioneer Woman can be made with either fresh or frozen blueberries and pantry staples.
If stored in an airtight container in the fridge, the Pioneer Woman Blueberry Cobbler will last 3 to 4 days. The baked Pioneer Woman Blueberry Cobbler may also be frozen for a few months.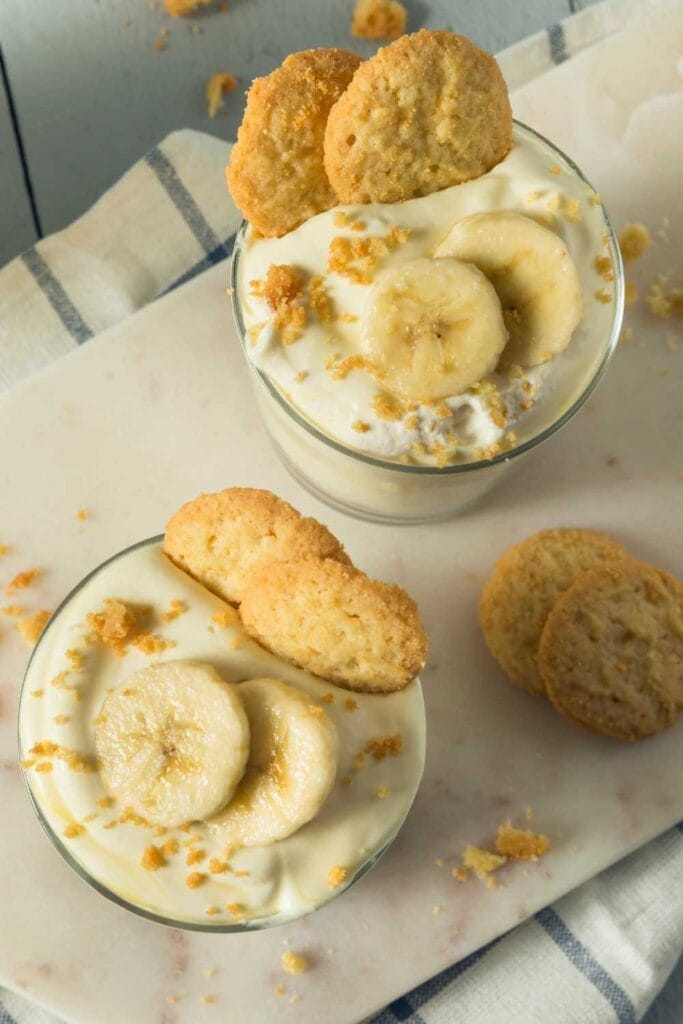 This Pioneer Woman Banana Pudding could just be the ideal dessert! The no-bake delight just needs 5 ingredients and 15 minutes to prepare for a chilled, creamy, sweet treat that can be assembled ahead of time. This semi-homemade Pioneer Woman Banana Pudding recipe, prepared using Nilla wafers, Jello instant pudding, ripe bananas, and Cool Whip, is excellent for those days when you don't want to spend hours in the kitchen!
Refrigerate your Pioneer Woman Banana Pudding, covered in an airtight container for up to 3 days. I don't suggest storing the dessert since the whipped topping, bananas, and cookies will be "off" when thawed.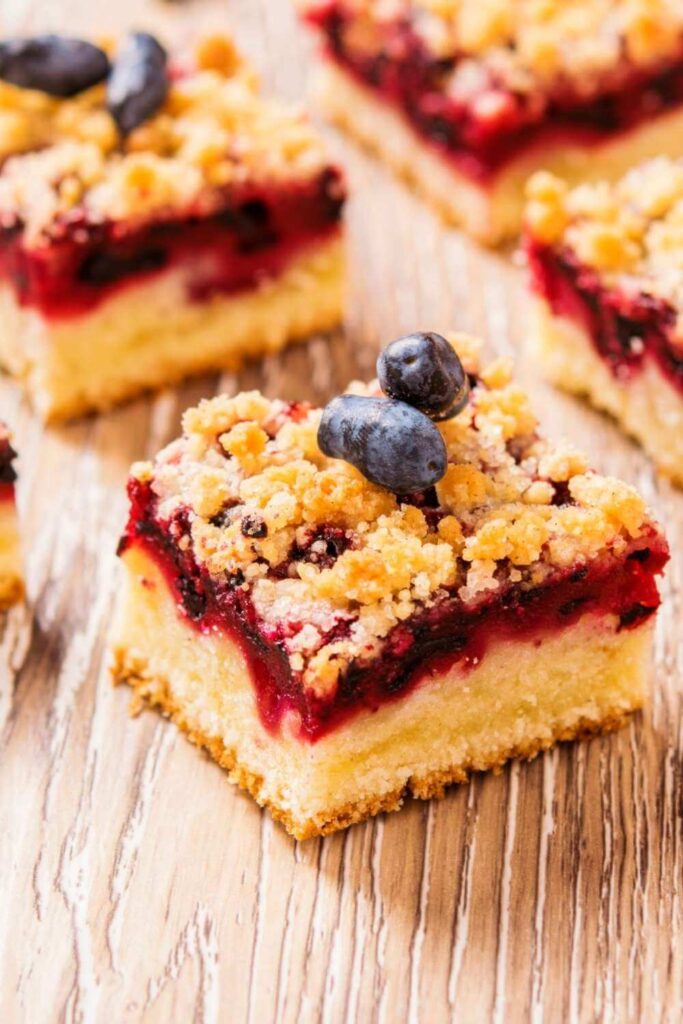 ll love this New York Crumb Cake Recipe From Ina Garten, with a thick cinnamon and sugar crumb topping over a coffee cake base. Simply make a wonderfully soft crumb cake batter and top it with a generous layer of homemade crumb topping; this sweet delicacy is ideal for breakfast or dessert!
If you have any leftover Ina Garten New York Crumb Cake, keep it in an airtight container on the counter for up to three days, or refrigerated for up to five days.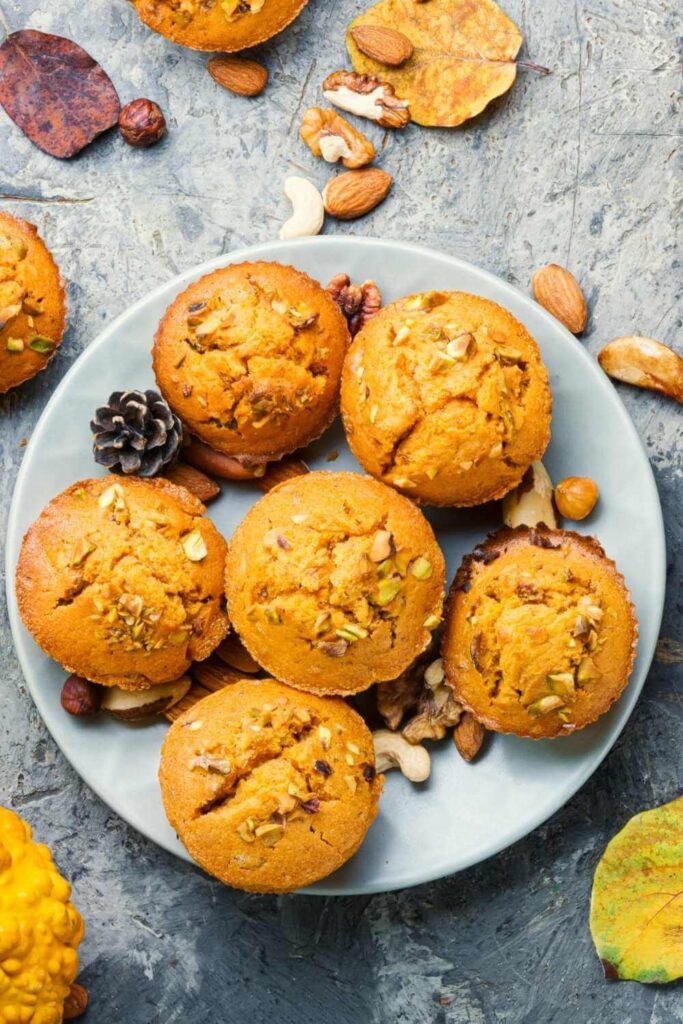 These are the greatest Ina Garten Pumpkin Muffins. They're moist, buttery, soft and full of aromatic fall spices and just the proper amount of sweetness. Make these simple pumpkin muffins with fresh or canned pumpkins — no mixer necessary.
In an airtight container, store the Ina Garten Pumpkin Muffins on the counter for up to 3 days or in the refrigerator for up to a week allow them to come to room temperature before serving, or reheat them up.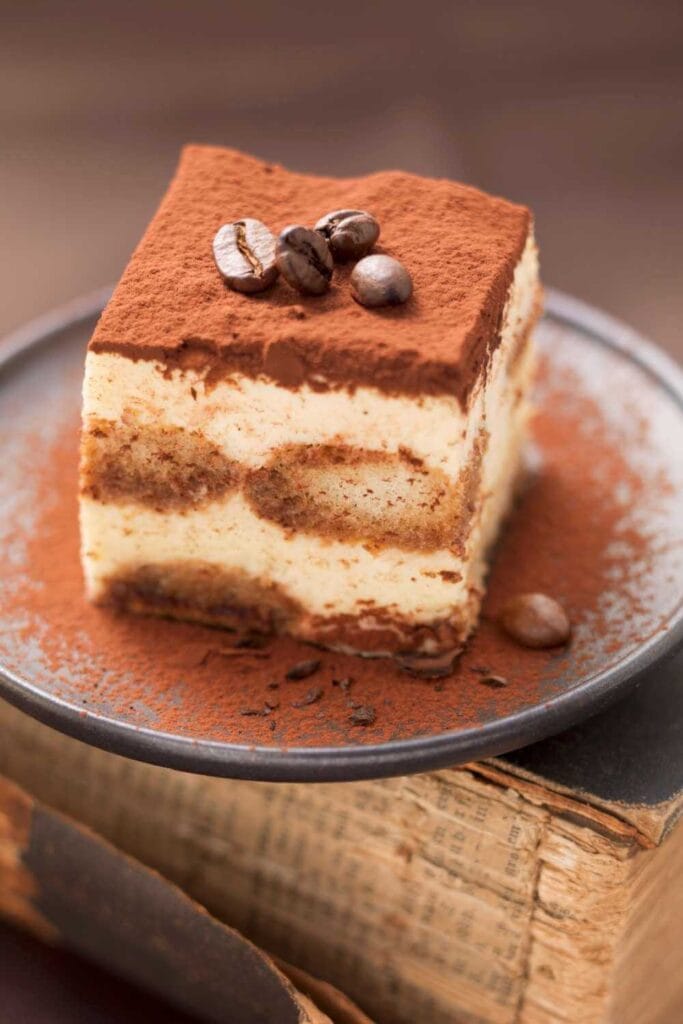 This is the best Alton Brown tiramisu recipe I've ever had. Coffee-dipped ladyfingers are piled with a creamy mascarpone concoction. This gorgeous dessert is finished with a coating of chocolate powder!
Since this Alton Brown Tiramisu recipe needs to chill in the refrigerator for at least 6 hours. but also if you have leftovers from your tiramisu you can keep them in the fridge in the right container for up 4 days.
English Tea Party Recipes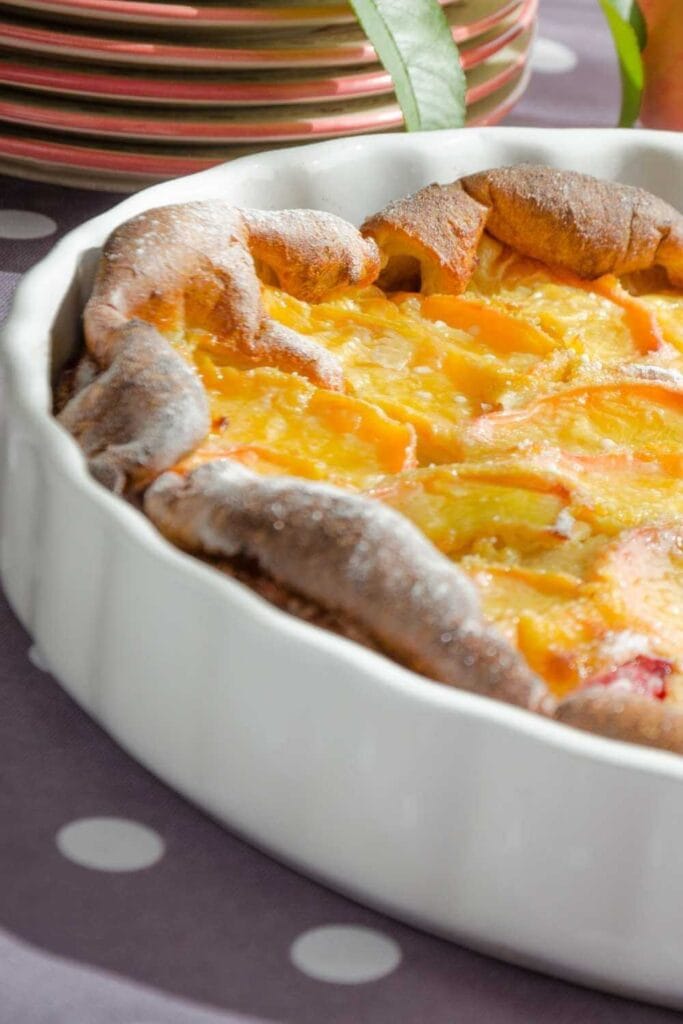 Peach Clafoutis Ina Garten is one of the most delicious ways to savor summer's most beloved fresh fruit. Isn't it fun to say clafoutis, pronounced (ka-for-tee)? The term is derived from the old Occitan verb Clair, which means "to fill."
Covered loosely with foil or plastic wrap, Ina Garten Peach Clafoutis will keep in the fridge for 2 to 3 days. We recommend waiting until you are ready to serve your Peach Clafoutis for presentation and to keep everything fresh.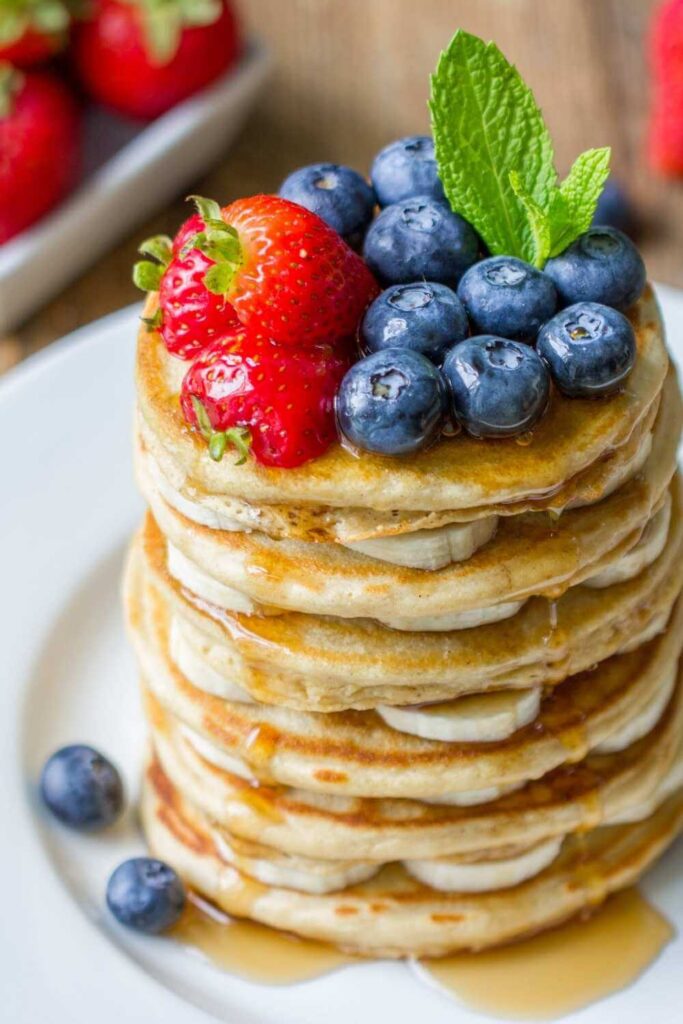 Assured to be the tastiest Ina Garten Buttermilk Pancakes you've ever had! Every time, this simple pancake recipe produces very tasty and utterly wonderful pancakes much more flavorful than a box mix! All you need to do is drizzle them with maple syrup and you're ready to go.
After making your own Ina Garten Buttermilk Pancakes, arrange them in a single layer on a big baking sheet and place it in the freezer. Allow for around 30 minutes for them to set before stacking them in a freezer-safe container or bag and freezing for up to 3 months. The "flash freeze" will prevent them from adhering together.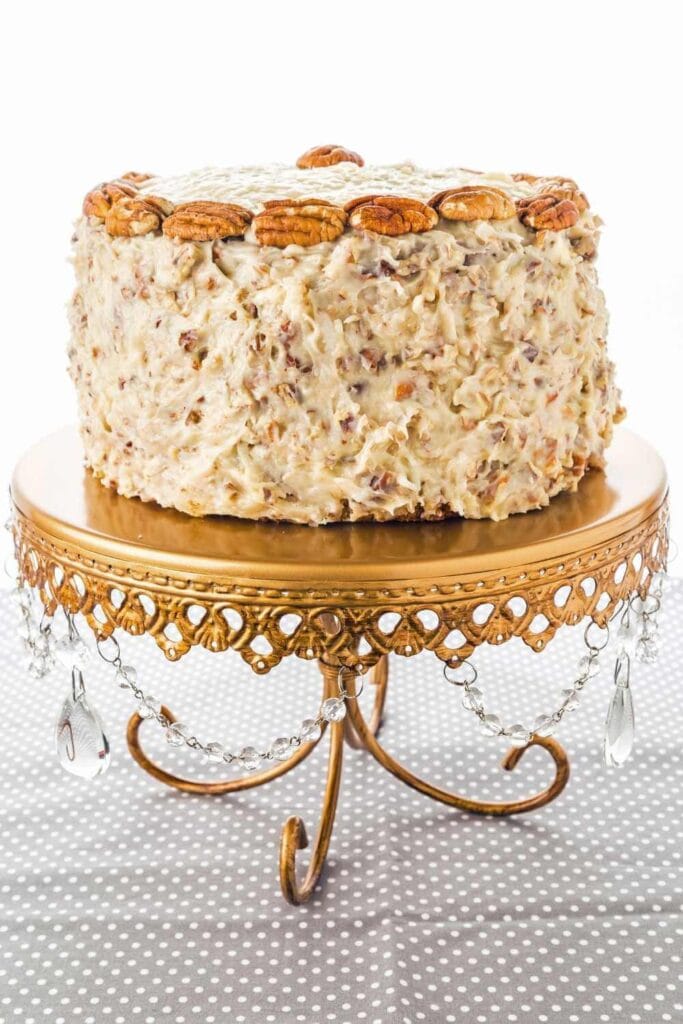 A light and fluffy cake filled with coconut and pecans, this Pioneer Woman Italian Cream Cake is topped with luscious cream cheese frosting. This cake is perfect for birthdays, holidays, or any occasion. The sweet and nutty cake is a Southern classic that everyone will want a second slice of.
In The Fridge: Pioneer Woman Italian Cream Cake can be stored well covered in plastic wrap or in an airtight container for up to a week in the refrigerator or at room temperature for up to two days. It can be eaten cold from the fridge or warmed up on the counter for about 30 minutes before serving.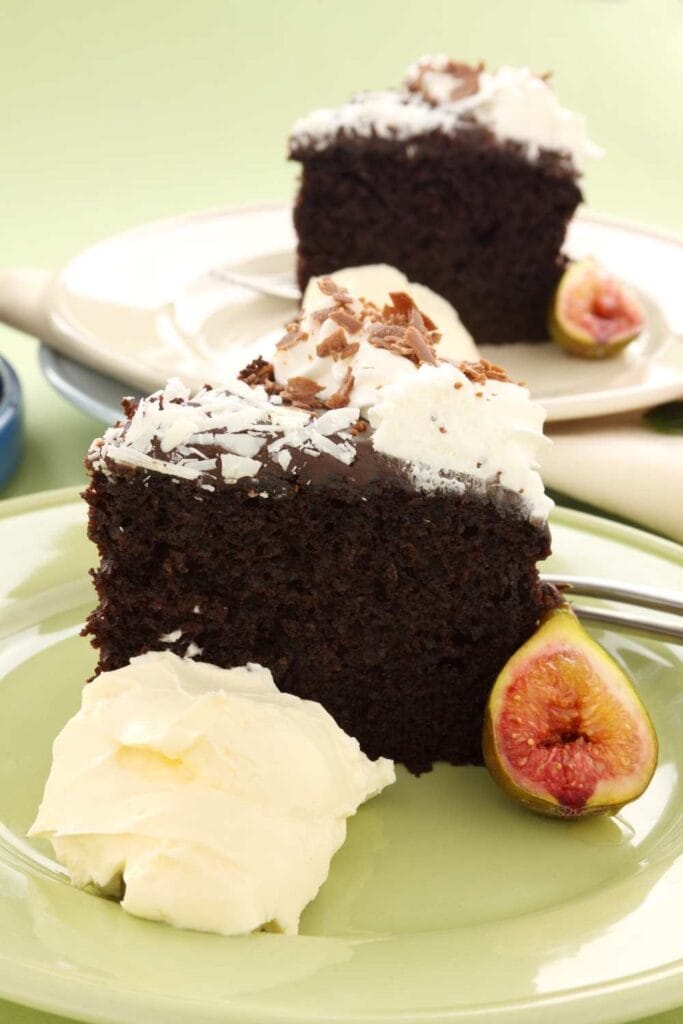 This Pioneer Woman Mississippi Mud Cake features homemade chocolate cake, melted marshmallows, and a warm chocolate frosting. It really is as delicious as it sounds!
In The Fridge: Your Pioneer Woman Mississippi Mud Cake can be kept in the fridge for up 3-4 days, marshmallows or buttercream will keep the cake fresh. If the cake is made with custard, cream, cream cheese, or fresh fruit, it will last for 1-2 days at most.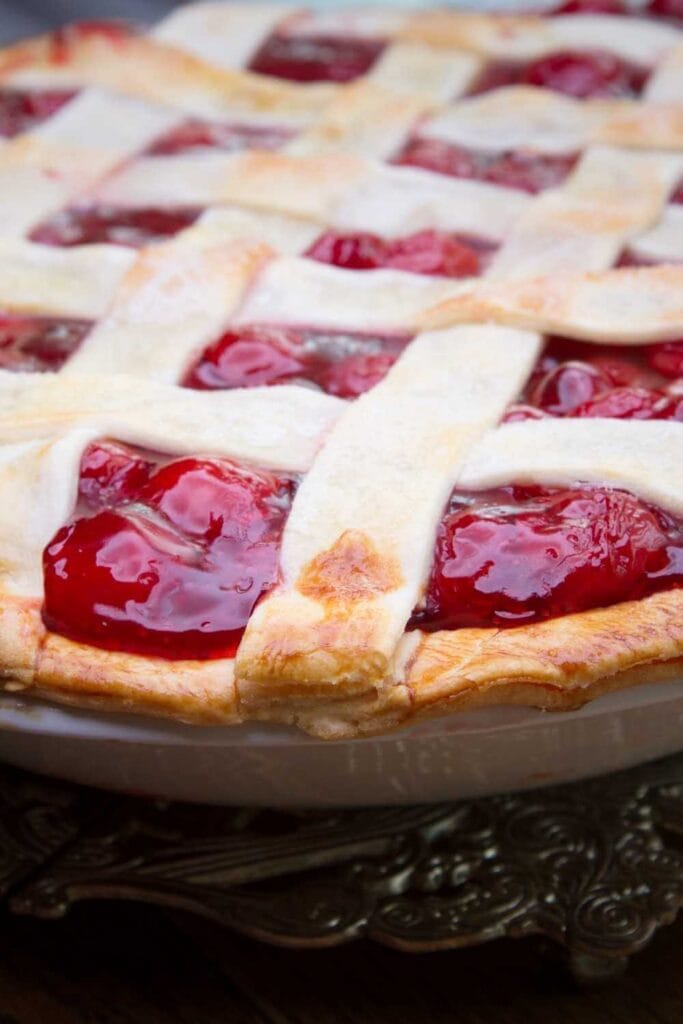 Greetings, today we will be learning how to make this Pioneer Woman Cherry Pie that is easy to make from scratch. The pie crust is flaky and the filling is sweet and juicy, and will make you want to take another bite.
In The Fridge: You can keep a freshly baked Pioneer Woman cherry pie in your fridge for 4-5 days. You can cover lightly with foil, plastic wrap, or even an overturned bowl if you don't want to ruin the crust.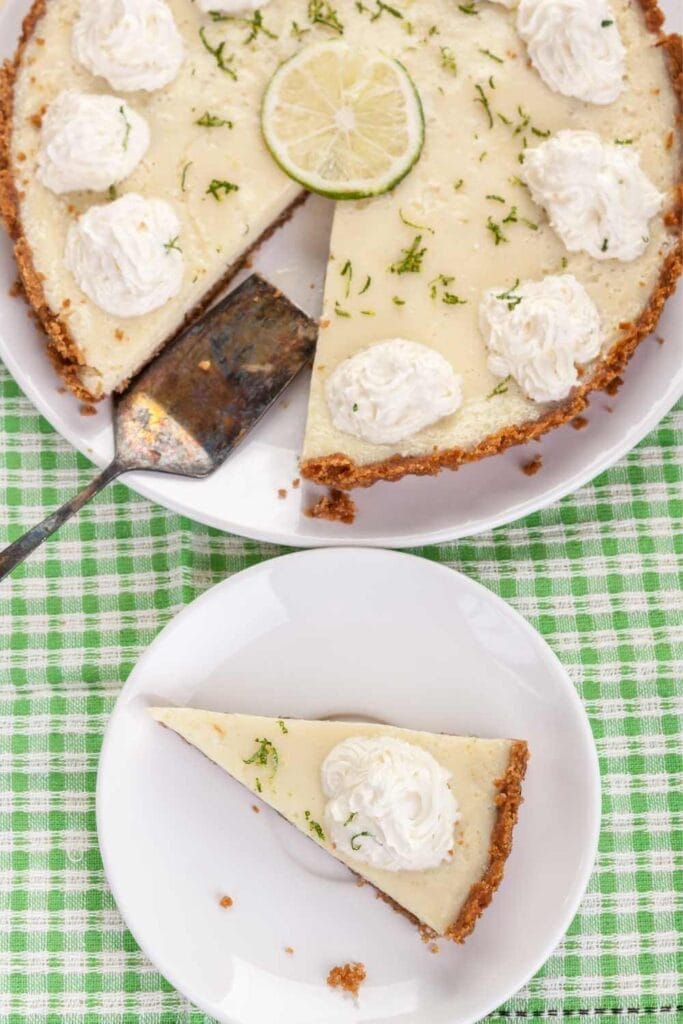 Greetings, my dear readers! I am sharing a recipe for Pioneer Woman Key Lime Pie that is made with lime juice, condensed milk, and a graham cracker crust. This is the ultimate key lime pie recipe, which is tart, creamy, and smooth.
In The Fridge: Pioneer Woman Key lime pie will keep in the fridge for 2 to 3 days, covered loosely with foil or plastic wrap. We recommend waiting to top your pie with whipped cream until you are ready to serve it, both for presentation and to keep things fresh.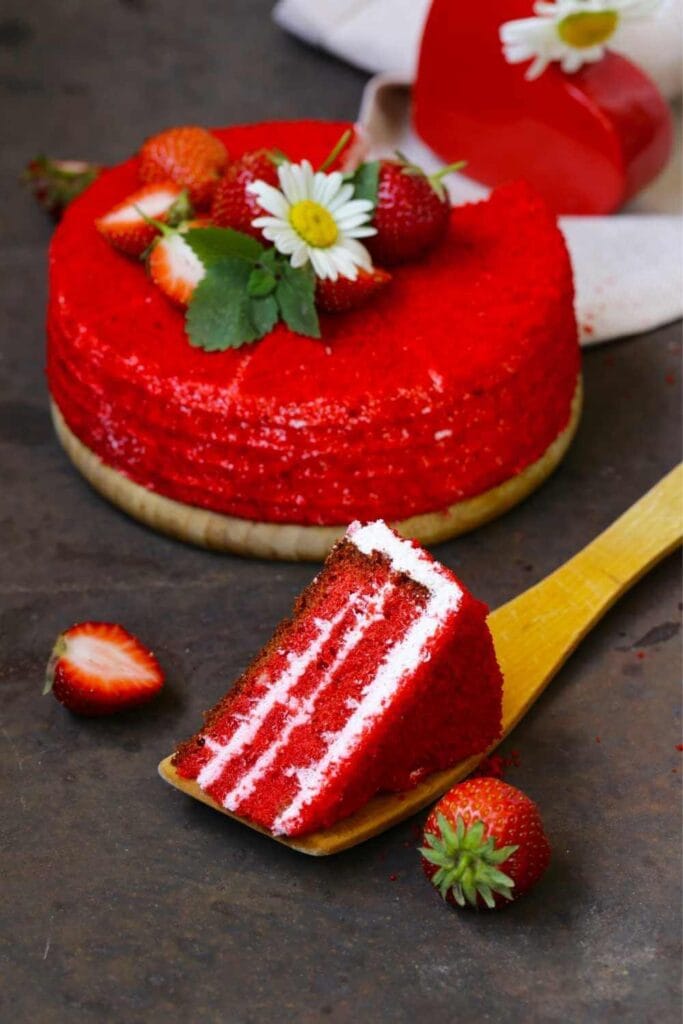 Pioneer Woman Red Velvet Cake recipe is made from scratch for the tastiest taste and a moist, tender crumb that pairs perfectly with tangy, sweet cream cheese frosting. Pioneer Woman red velvet cake recipe is the best recipe for a two-layer red velvet cake on the planet.
In The Fridge: Pioneer Woman Red velvet cake should be kept in the refrigerator due to its cream cheese frosting. The pioneer woman's red velvet cake will keep for about 5 days. It is best if it is allowed to come up to room temperature for 1-2 hours before serving.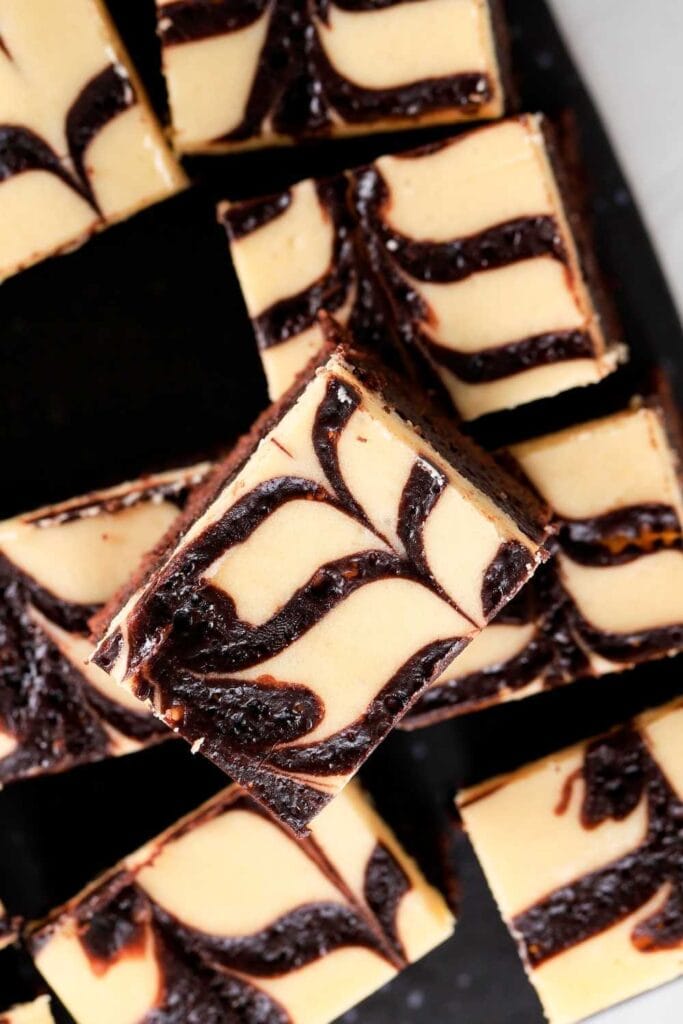 It doesn't have to be complicated to make a delicious dessert, so today I am going to share with you guys the Pioneer Woman cream cheese brownies which is an easy dessert to make these creamy cheese brownies are made with thick, fudgy brownies swirled with a creamy cheesecake for a rich decadent dessert is super simple to prepare.
In the refrigerator: Wrap or cover your pioneer woman Cream Cheese Brownies to avoid frying then place it in the fridge. Put these brownies in an airtight container and keep them in the refrigerator for 4-5 days.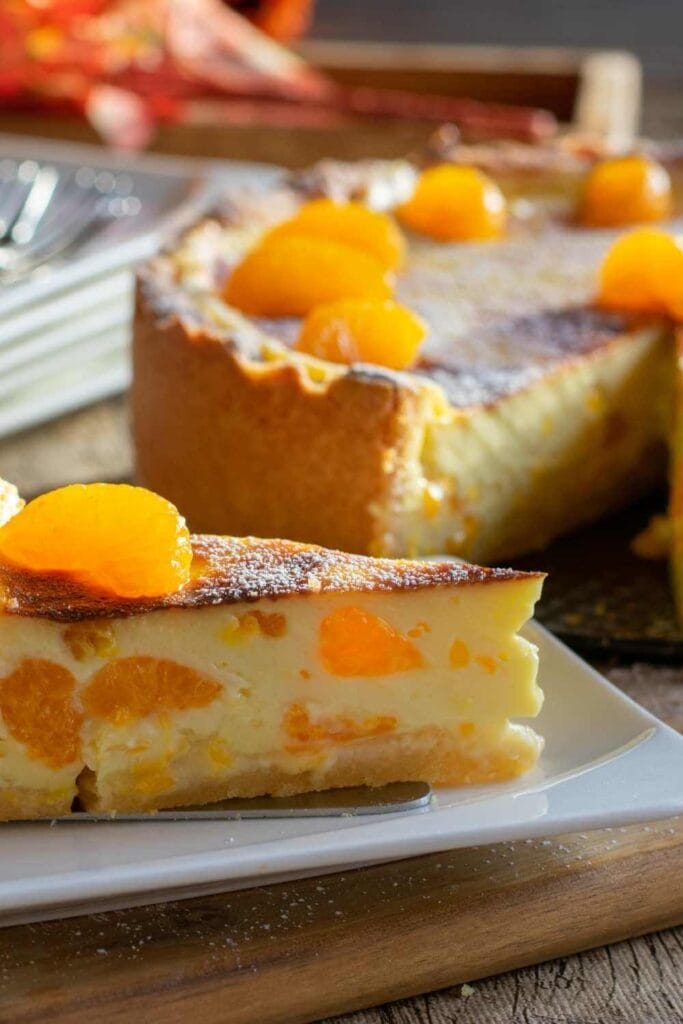 Mandarin Orange Cake by Pioneer Woman and also called Pig Cake is one of the simplest and most delicious cakes to make. If you are a beginner and want to learn how to bake cakes, you can start here with these simple steps, and make your first orange mandarin cake.
The best way to keep your Pioneer Woman Mandarin Orange Cake fresh is to store it in an airtight container in a cool, dry place. If you don't have an airtight container or cake tin, you can also use an overturned bowl (although it won't keep the cake as fresh).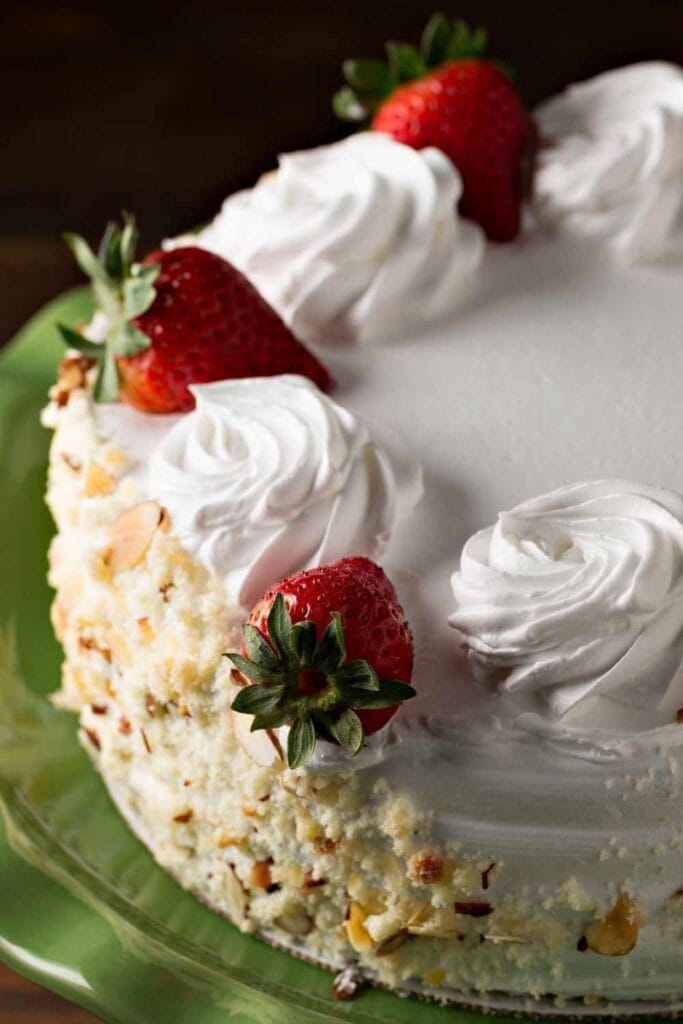 Specifically, Pioneer woman Tres Leches Cake is a light and airy sponge cake soaked in a mixture of three kinds of milk: evaporated milk, sweetened condensed milk, and heavy cream.
Pioneer woman Tres Leches Cake should be refrigerated since it contains three types of dairy plus whipped topping. Your Tres Leches Cake should be tightly covered and stored in the refrigerator. It is good for up to five days – if it lasts that long!
Snacks Tea Party Recipes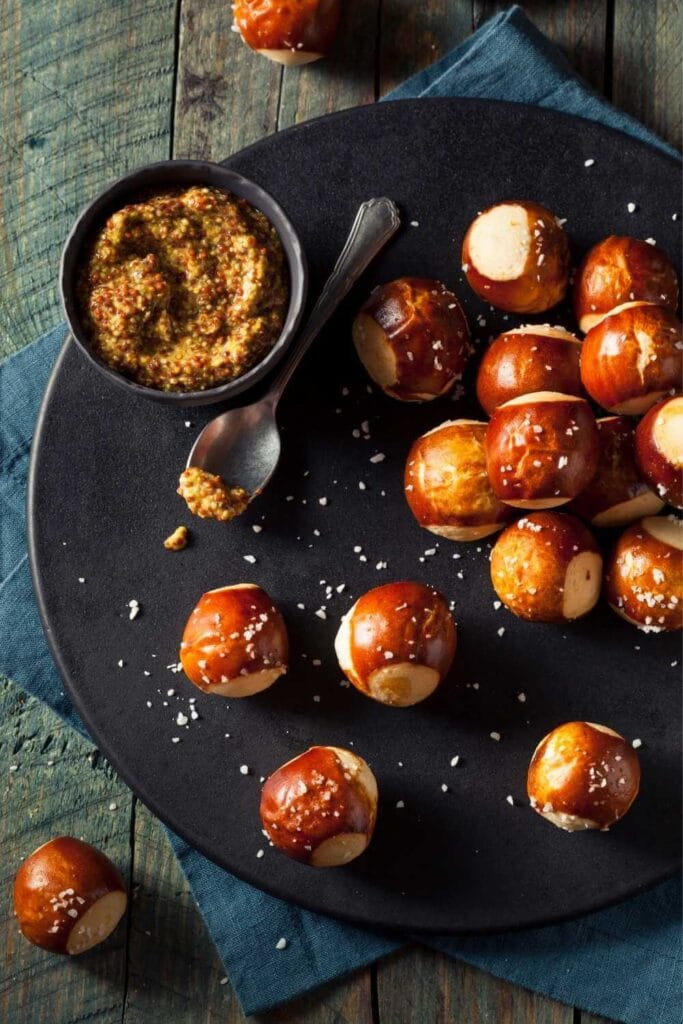 Today, we will be looking at instructions for cooking Costco Auntie Anne's Pretzel Nuggets in the oven, air fryer, and also microwave. I have tried to include as much helpful information as I can in order to make it simpler for you to prepare these frozen Costco Auntie Anne's Pretzel Nuggets and enjoy them.
Leftover Auntie Anne's Pretzel Nuggets from Costco should be stored in an airtight container at room temperature for up to 4 days, or in the refrigerator for up to a week. To reheat and keep the crispness, bake for 4-5 minutes at 350°F, or until hot and crispy.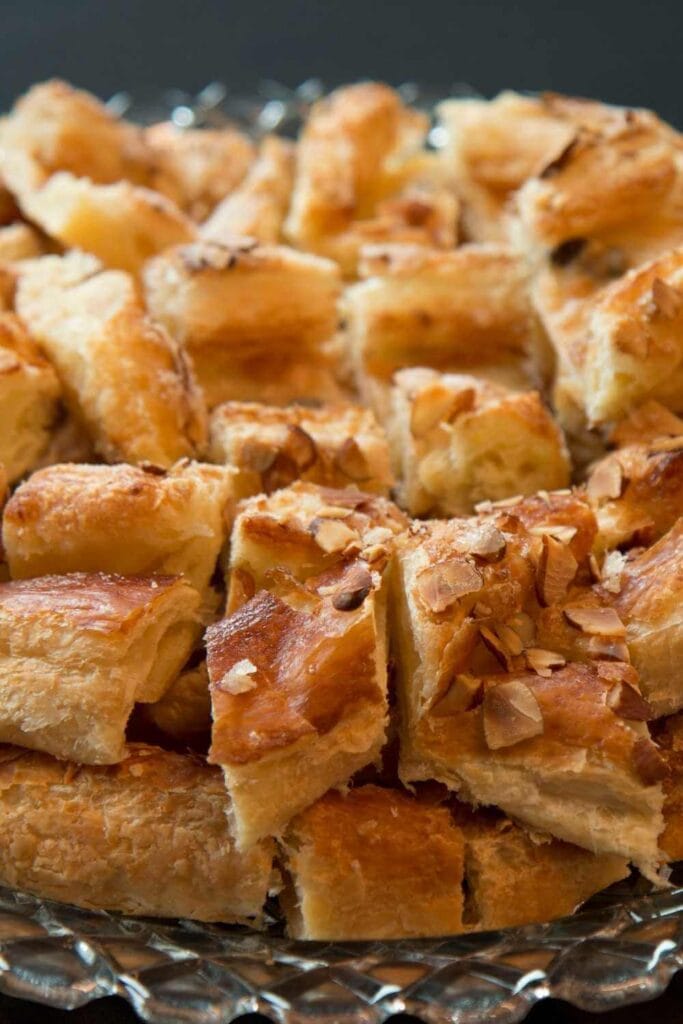 These Wontons Little Chicken Cilantro from Trader Joe's are delectable little mini chicken pillows that have a really lovely flavor of cilantro, and they are available in the frozen food section.
Kringle Danish Style from Trader Joe's can be kept at room temperature for up to a week. You may store them in a freezer for up to half a year if you don't plan on eating them straight away. When stored in a refrigerator, they have a potential shelf life of up to 10 days.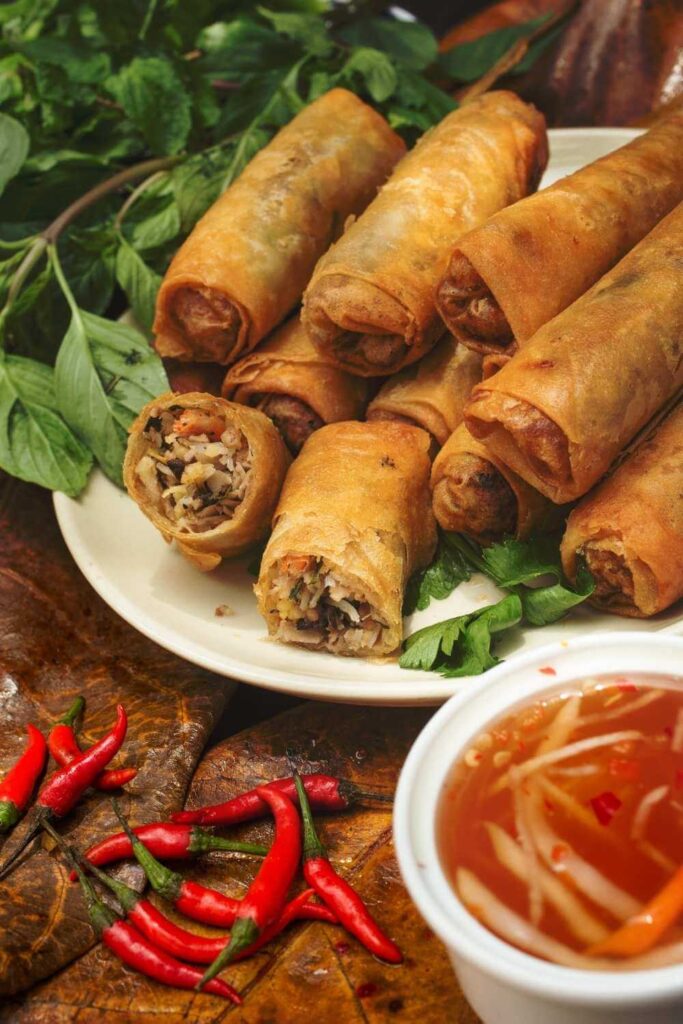 Cooking these Frozen Costco Spring Rolls in your Air Fryer takes less than 10 minutes, and there's no mess to clean up afterward. In addition to the Air Fryer Cooking Instructions for these Costco Spring Rolls, we'll be seeing many other cooking methods such as the oven and deep-frying.
It's unlikely that you'll have any leftover Costco Spring Rolls, but if you do, wrap them in plastic wrap or foil. Place the wrapped Costco Spring Rolls in an airtight container and refrigerate for up to 2 – 3 days.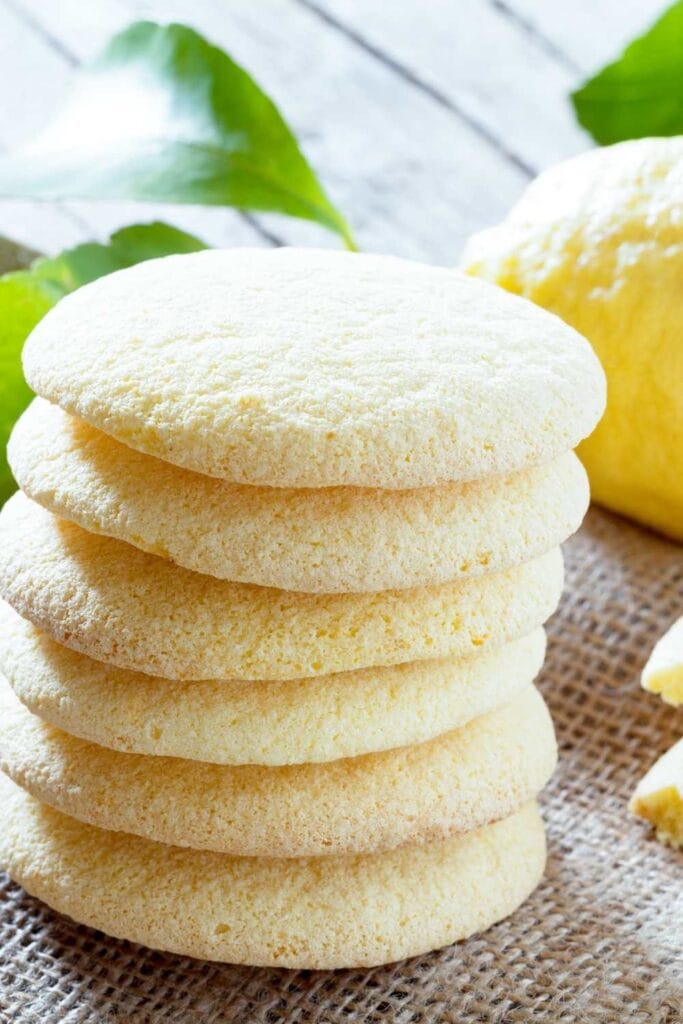 A simple recipe for Lorna Doone Cookies! It's a deliciously buttery, lightly sweetened, crisp but tender cookie. They only have FIVE ingredients, plus optional (but highly recommended) chocolate!
Allow your Lorna Doone Cookies to cool completely on a wire rack then transfer them to an airtight container, you can stack them on each other as Cookies are stackable. Your Lorna Doone Cookies can be stored at room temperature for up to 3 weeks.
Pecan Pie Bars From Pioneer Woman are a family favorite for many, including myself. Throughout the holiday season, I make a pretty classic version, but sometimes I like to take something familiar and make it slightly different.
For a smooth texture, store your Pioneer Woman Pecan Pie Bars at room temperature for up to two days in an airtight container. For longer storage, refrigerate in an airtight container for about four days. Allow the bars to come back up to room temperature before serving.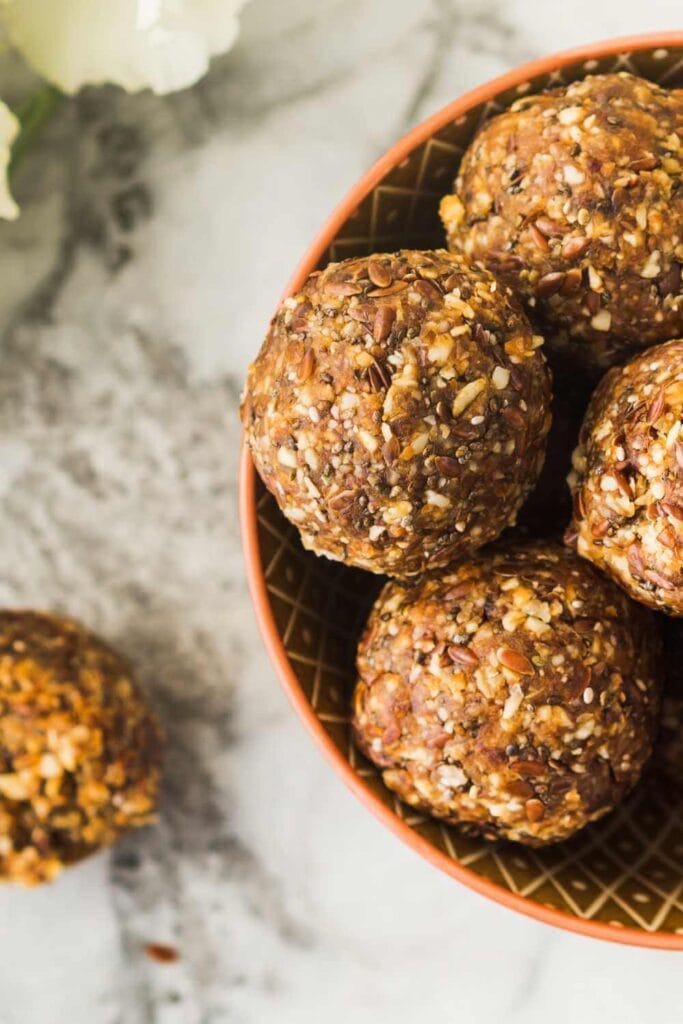 Pioneer Woman Healthy peanut butter protein balls are low-calorie and high-protein! Quick and easy recipe for post-workout snacks, breakfast, and snacks!
In The Fridge: In an airtight container, you can store Pioneer Woman healthy peanut butter balls for up to 2 weeks.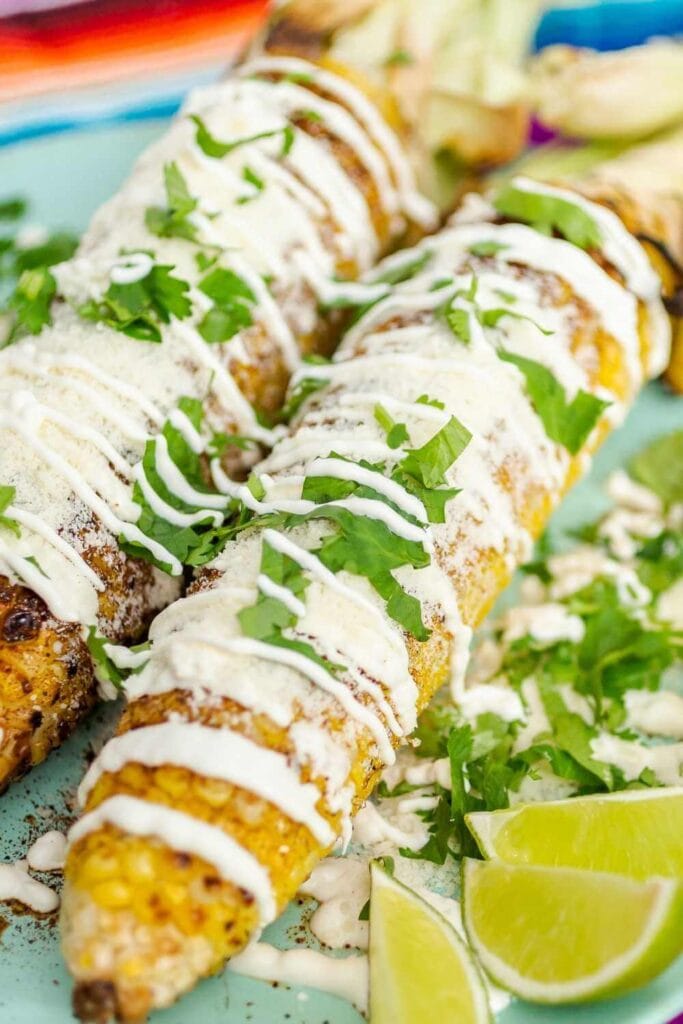 The Pioneer Woman Mexican Street Corn is a staple of the summer and you can make it yourself. Top char-grilled corn on the cob with a tangy, creamy sauce, sprinkle with crumbled cheese, and dig in. Perfect for a backyard barbecue!
Store your Pioneer Woman Mexican Street Corn in the fridge for three to five days, keep in mind that the texture is best the first day or two.