Taco Rice Casserole is the perfect weeknight meal. Layers of rice, taco seasoned ground turkey, cheese and crunchy nacho chips! A delicious meal that can be on the table in about an hour.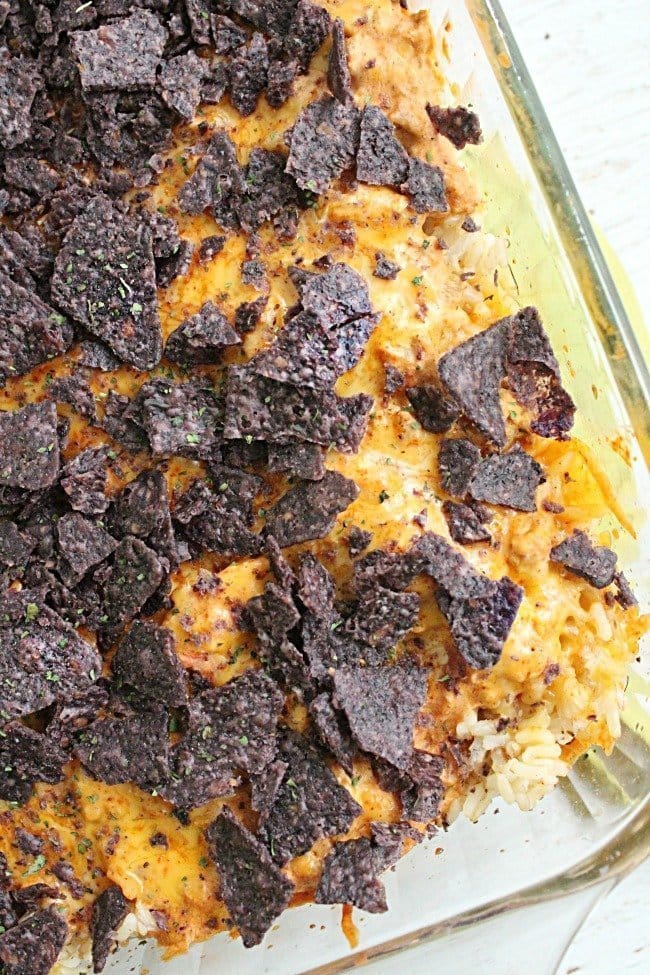 Is school back in session in your area? It is here at my house.
My husband is back to work, my oldest heads back to school today and the rest of the kids are now in "homeschooling" mode. Which is classes, clubs, library stuff, etc.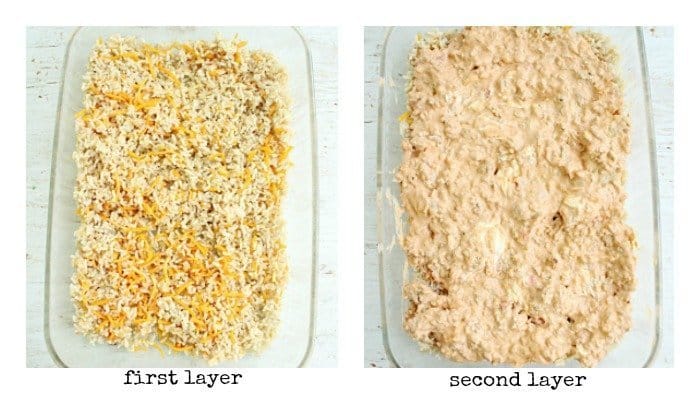 That means = lots of driving people around and then, trying to figure out how to feed my family after a long day of driving people around that isn't just a bowl of cereal.
This dish fits the bill pretty perfectly.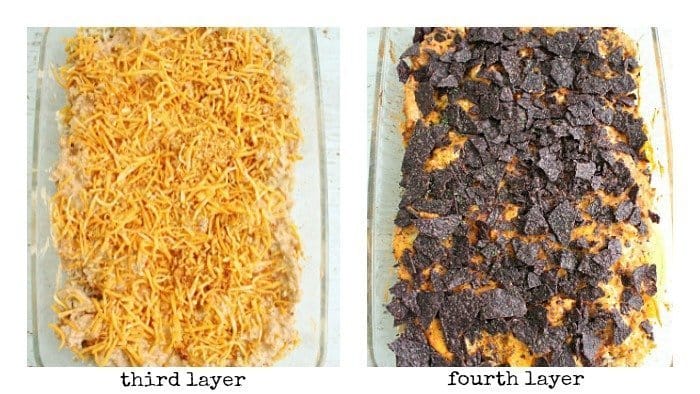 What Supplies Do I Need?
9 x 13 baking dish + non stick cooking spray ( or your favorite way to grease a pan) with an oven safe cover or foil.
Large skillet + wooden spoon or spatula
Medium size bowl
Measuring cups/spoons
A good size spoon for serving
This dish has layers!
First layer: Rice with shredded cheese. Your rice can be brown or white, but, it has to be cooked. You can make it beforehand and keep it in your fridge until you need it or it's a great way to make use of leftover rice.
If you want to save some time, you can try a "ready rice" or instant rice. They can be made anywhere from 90 seconds (in microwave) to 10 minutes (in a saucepan)
Cheese: I use a shredded taco blend, but, cheddar ( mild or sharp) will also work.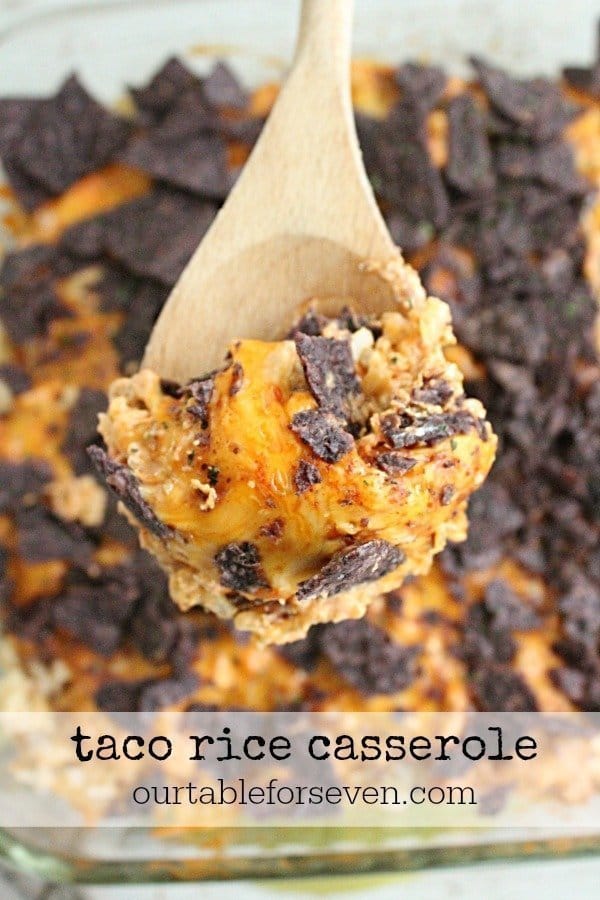 Second layer: Ground turkey + a whole bunch of good stuff
Ground turkey: You can also use ground beef or ground chicken
Taco seasoning + salsa: store bought or homemade seasoning or homemade salsa.
Cream cheese: Make sure it's softened and if you cut it into pieces, it will melt a little easier.
Minced onion: I like to use dry minced onion, it still gives the onion flavor, and it's quicker than chopping an onion. Plus, my kids don't spend dinner saying " do I have to eat this onion?", every time they see one in their food. . #NotKidding
Third Layer: Cheese- Again, taco blend or cheddar.
Fourth Layer: Tortilla chips + Cilantro- – I used a blue corn chip and dry cilantro. Use your favorite chip and if desired, fresh cilantro will work just fine too.
Serve with your favorite corn side dish or cornbread to finish this easy meal!