Your love of tacos made into an easy casserole. 30 prep and 30 baking time..dinner in an hour!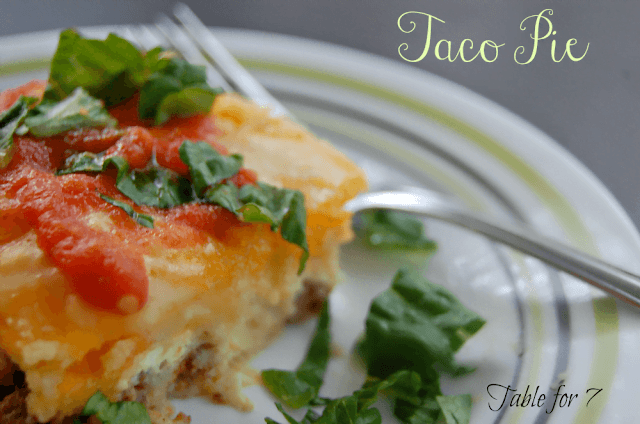 My children are back at school.
Thank goodness. I was starting to go a little battier than usual around here. I am still chanting to myself about not getting sick. It is still working. #fingerscrossed
Well, I think my taco addiction is pretty well known around here. So, today, we are making it into a pie.
We love this taco pie. Love it.
It is a snap to throw together, stash in the fridge, then pop in the oven when you need it. It has all the great flavors of a taco with a nice, flaky crust.
Plain this down or spice it up and make it your own.
Side note:
Instead of ground beef, you can also use ground turkey or chicken with this dish.