A simple and flavorful casserole that can be on your dinner table in less than an hour! This dish has a taco seasoning protein, gooey cheese, salsa and crunchy tortilla chips. Even your pickiest eater will love this one!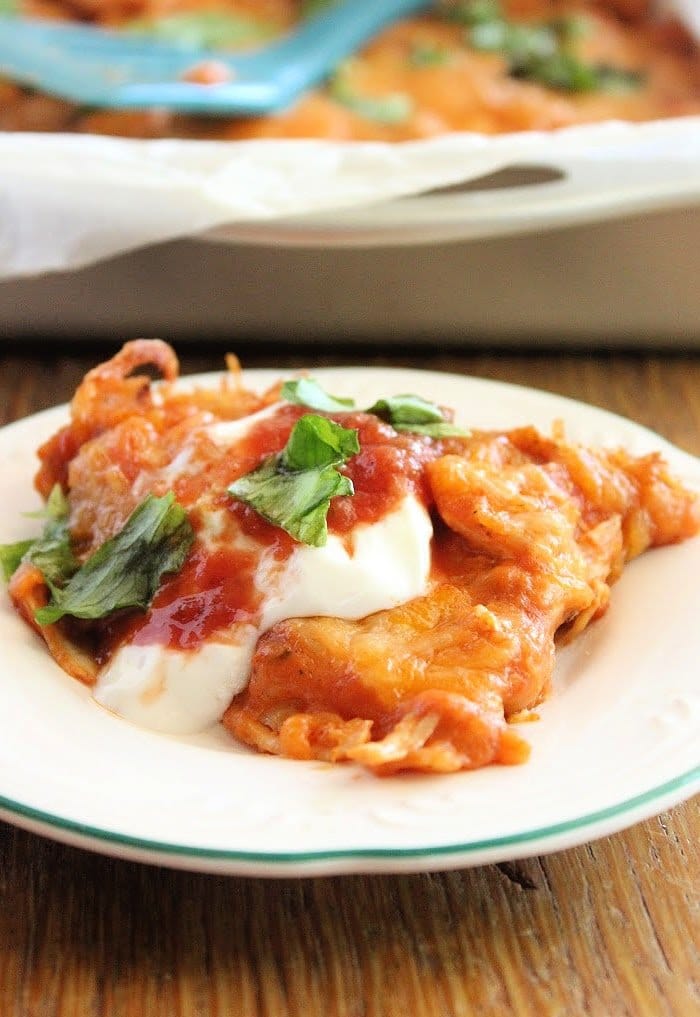 This dish has been in our dinner rotation since about 2014. My friend Emily had shared it here at Table for Seven and it immediately became a family favorite at our house.
Over the years, I have made a few changes to it, to adapt to our preferences. However, it's a really versatile dish and can be switched up based on your taste and what ingredients you have in your kitchen.
Your Basic Ingredients:
Chicken ( or your favorite protein)
Tomato soup
Shredded cheese
Plain Greek yogurt
Milk
Tortilla chips
Salsa
Taco seasoning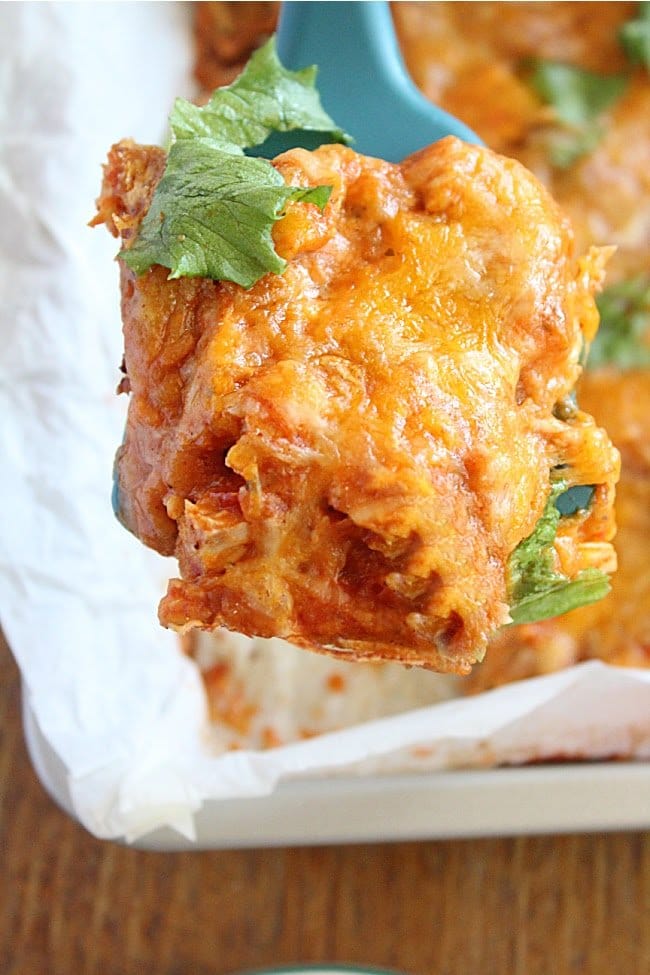 Chicken: It needs to be cooked. Go with what you have on hand or whatever works best for you. It can be shredded, chopped, canned, the packaged variety or make it quick in your air fryer.
Can I Use Another Type of Protein?
Yes. You can make this with ground beef, ground turkey, ground pork, ground chicken or a plant based option. If you are going with a ground meat option, simply brown it in a skillet until it's not longer pink. Then, if needed, drain the cooked meat. Proceed with the recipe as noted. You will probably need about 1/2 lb of the ground meat option for this size pan. Another option? Stir in some re fried beans.
Tomato Soup: I prefer to use organic canned soups. However, use your favorite brand or homemade version. Add a little bit more heat and use a fire roasted tomato soup!
Plain Greek Yogurt: If desired, this can be replaced with sour cream.
Salsa: Want to Make it Homemade? There are so many options! Make it in your blender, in your instant pot or in crock pot. Obviously, if desired, go with your favorite jarred version.
Taco Seasoning: I use about 2-3 tablespoons of our homemade version. This is equivalent to about 1/2 of a taco seasoning packet. However, the amount is your preference. If you like it hotter, add more, if not, go with less.
Tortilla Chips: Baked, Fried, Air Fried, Whole Grain, Doritos- – – whatever you wish!
Can this Recipe Be Doubled?
Yes, very easily. If desired, you can make this in a 9 x 13 baking pan and simply double the ingredients listed in the recipe card. Your baking time will be the same.
Can this Dish be Frozen?
I don't recommend freezing it, due to the cheese content. But, you can make this in the morning of the day you need it and store in the fridge until you are ready to bake. You can also make it the night before. Just be sure to cover it before storing it in the refrigerator.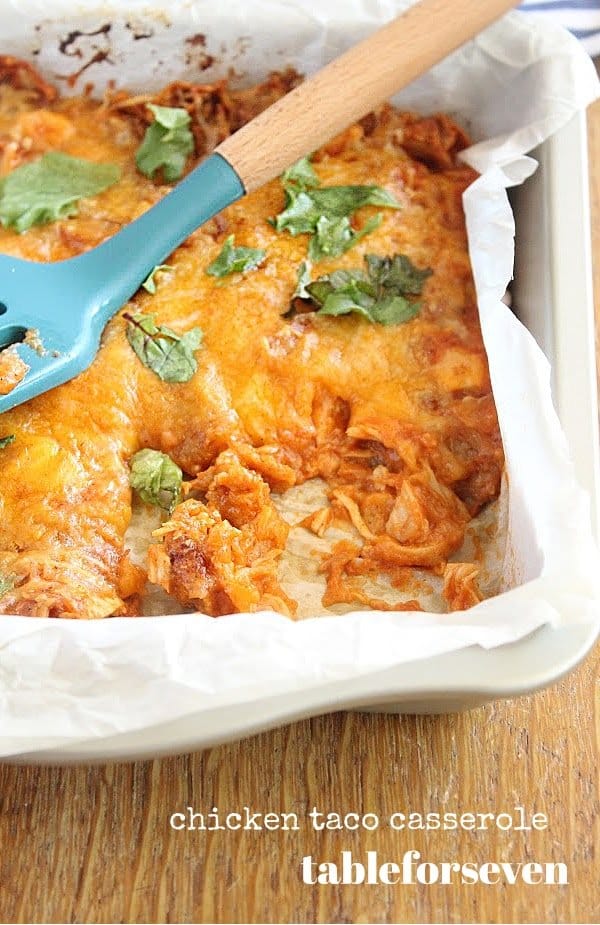 How to Make Taco Casserole:
First, grease your baking dish and preheat the oven. You can line your dish with foil or parchment for easier clean up. If you are using foil, spray it lightly with non stick cooking spray.
Next, mix together your cooked protein with the rest of the ingredients, with the exception of the tortilla chips and 1/2 of the cheese.
Once it's fully mixed, lightly stir in the broken tortilla chips. Spread the mixture into the prepared pan and cover.
Bake for 30 minutes. Then, remove the cover and top with your remaining cheese. Bake for just another 5 minutes or until cheese is melted.
Let the dish sit for 15 minutes before serving.
Serve with sour cream, plain Greek yogurt, shredded lettuce, chopped tomatoes or your favorite taco toppings.
Cooked Chicken in Your Fridge? Try These Too!