You have found the correct place if you were searching for some kid-friendly summer dishes to try out this season. It can be difficult to keep children occupied throughout the seemingly endless days of summer, particularly when it comes to the task of locating appetizing meals and snacks for the children.
These dishes are not only kid-friendly but also simple to prepare and come with their stamp of approval.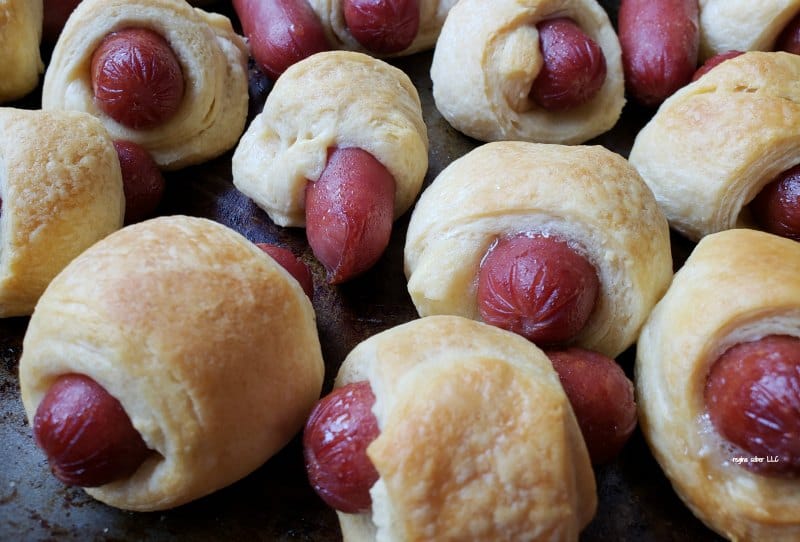 A snack that is quick and simple to make, perfect for after school, your next party, or even a football party.
Note that I baked this batch in a toaster oven set to 350 degrees Fahrenheit, and they burned faster than they cooked. Therefore, keep a close eye on them to ensure that they only get golden brown, or reduce the temperature of the toaster oven to 300 or 325 degrees Fahrenheit.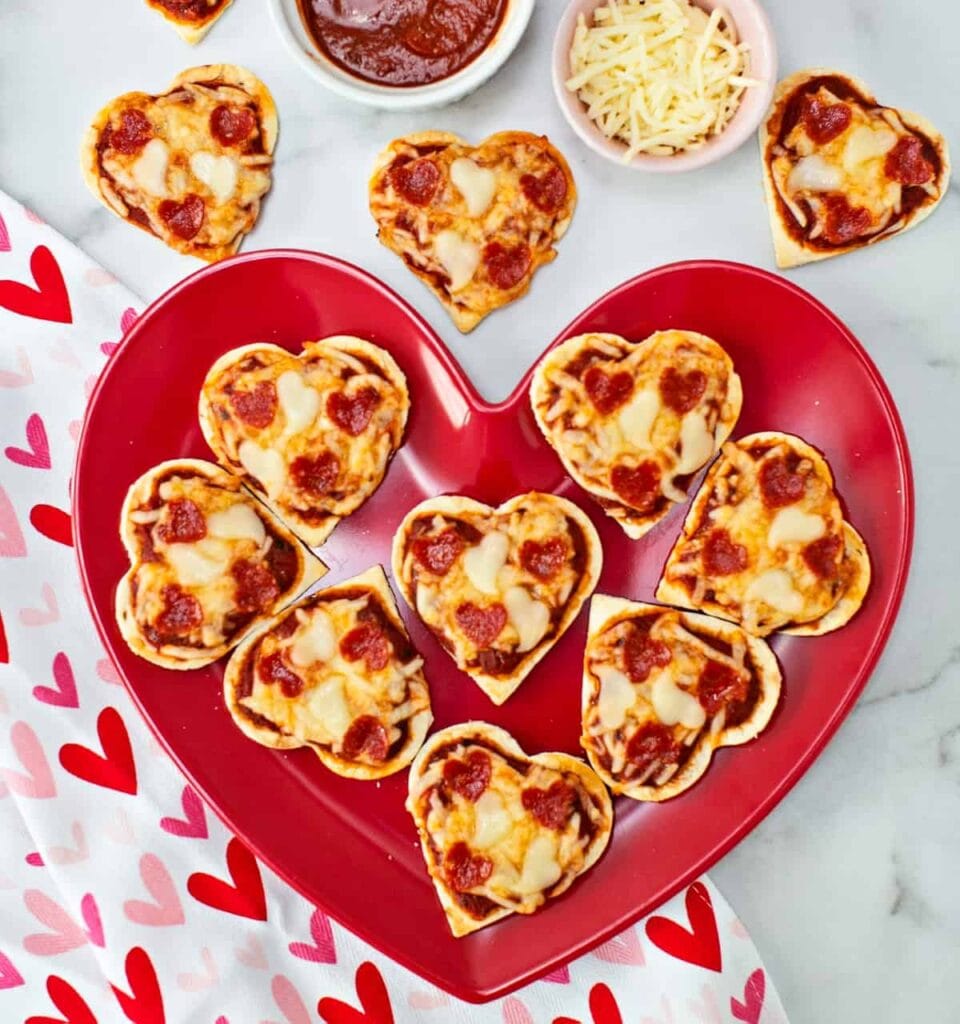 This recipe for Valentine's Heart Shaped Pizza makes the most delicious bite-sized pizzas you've ever tasted. These make for a beautiful Valentine's Day meal for children because the pizzas are shaped like hearts.
If you add them before baking the pizza, they will melt in the oven, and no one will even notice that they are hearts. If you add them after baking the pizza, however, everyone will notice that they are hearts.
These delicious Taco Waffle Cones will bring a whole new level of excitement to Taco Tuesday. The waffle cones are prepared using flour tortillas purchased from a store, and they are all set to be stuffed with the customer's preferred taco fillings. These Taco Waffle Cones, which are consumed in the same manner as ice cream cones, are sure to be a hit with people of all ages.
Be creative once you have the waffle cones in your possession. You can stuff them with a variety of foods such as macaroni and cheese, chicken nuggets, French fries, and so on.
A few days ago, I was looking for a dish for the children to have on the weekends for lunch. The turkey pepperoni that we had in the refrigerator needed to be used up, but I didn't feel like making pizza dough.
The batter should be divided among the mini-muffin cups so that each cup is approximately 3/4 filled.
Eating the colors of the rainbow has never been more appetizing than it is with this fruit salad topped with a citrus mint dressing. You have never seen a prettier fruit salad than the one that is made with fresh fruit and a bright citrus mint dressing. (Gluten Free, Paleo, Vegan Friendly)
Because of the dressing once again, it will continue to soften with time, therefore it is best consumed during the first two to three days. I frequently put the leftovers in the blender with some ice the following morning to make a smoothie (OH MY GOODNESS), or I'll pour the puree into popsicle molds to make wonderful fruit popsicles (our family adores these!).
Don't let burger night get boring! Try out this recipe for Cheeseburger Cups the next time you want something a little more exciting than a standard cheeseburger.
Bake at 400 degrees for 15 minutes, until bubbling and brown.
Sticks of fried fish. I used to despise fish sticks with a passion. However, in all seriousness. My taste for fish sticks was permanently damaged when I was a child by the prepackaged variety sold in boxes; it was a long time before I could enjoy a satisfying meal of fish and chips again.
Warm the oil in a big skillet that doesn't stick over medium heat. After the oil has reached a high temperature but has not yet begun to smoke, carefully place the salmon sticks in the oil and fry for two to three minutes on each side, or until golden brown and crisp. Place the salmon sticks that have been cooked on a platter that has been lined with paper towels.
The south places a significant emphasis on the practice of hosting and participating in potlucks. There is nothing more enjoyable than coming together with friends and family to talk about the meal that was prepared and the recipes that were used.
On top of each muffin, spread another tablespoon of the sloppy joe mixture, and sprinkle a tiny bit of the shredded cheddar cheese on top of that. Place back in oven to melt cheese.
Both children and adults will like the cheesy taco pizza rolls that are prepared in a very short amount of time with very little preparation. Pizza crust that has been loaded with taco meat that has been seasoned, as well as shredded cheese, and that has then been baked in a pizza crust before being dipped in salsa.
If you put your leftovers in a container that seals well, you can keep them in the refrigerator for up to three days. Reheat in the microwave or in the oven, whatever you like!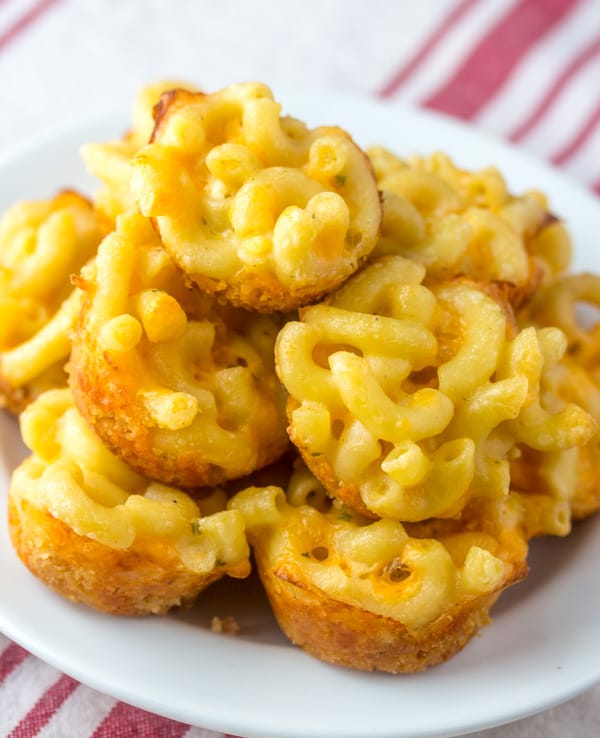 These miniature macaroni and cheese bites are the easiest appetizer you could possibly make for a sporting event. This version of macaroni and cheese, which is in the form of bite-sized morsels, is simple, loaded with flavor, and oozing with cheese.
Because they are intended to be eaten with the hands, they are not as creamy as a traditional mac and cheese would be. If they were the same texture, they would not be able to remain together.
Do you agree that pesto is one of the most delicious dishes ever developed? The taste is quite robust and lively, and when it's homemade, it's literally overflowing with the flavor of fresh ingredients. It's not only one of the simplest and tastiest ways to dress up your pasta, but it's also good for you.
Salt and pepper can be added to taste as a seasoning. Add some cooked chicken and cherry tomatoes for garnish. Parmesan cheese and red pepper flakes, if desired, can be sprinkled on top before serving.
A fantastic grilled cheese sandwich consists of melted cheese, fluffy savory waffles made with buttermilk, and melted cheese.
It is fine if your waffle iron is unable to completely close after you place the sandwiches made with waffles back on the grill and heat them until the cheese in the center has melted. To be served hot.
where I share adorable crafts, fun little activities that can be done with kids, and delicious meals. Because I get to spend so much time with my husband and our four sons throughout the summer, it is hands down my favorite season of the year.
You will have a single serving of soft-serve ice cream after approximately 5 minutes has passed.
This recipe for a sandwich has everything going for it! Use it as an enjoyable edible art project… or as a wonderful little surprise in your child's lunchbox. Choose an old-school combination of peanut butter and jelly.
Creating a very narrow gap in which to tuck the almonds can be of assistance in this situation. (For an alternative that does not include nuts, see our explanation further up this page on how to use grapes as ears.)
The traditional snack that is eaten after school and is made with peanut butter, which is rich in protein, is given a bit of a spin with a few different flavor combinations. Discover how to make six delicious variations of the classic "ants on a log" snack that your children are sure to like.
As you can see, they are one of those ridiculously simple snacks for children that also manage to conceal a serving of vegetables. They won't be able to tell the difference thanks to the delicious peanut butter flavor!