Sugar Rolled Clementine Cookies are so soft and sugary! These cookies are bursting with clementine orange flavor and are rolled in sugar for an extra crunch. Grab a bag of clementine oranges and make these Sugar Rolled Clementine Cookies your family's new favorite!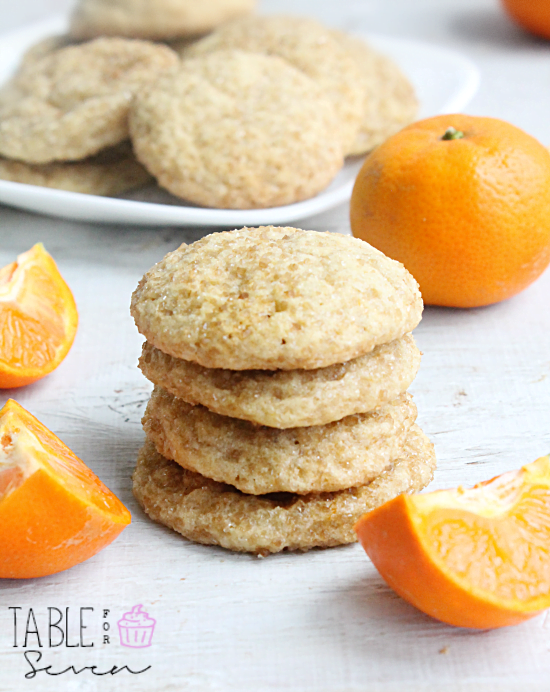 Ingredients Needed:
Flour + Baking soda + Baking powder + Salt
Sugar
Butter
Eggs
Vanilla
Clementine oranges
What Are Clementine Oranges? They are a citrus fruit that look similar to oranges, but, are smaller in size. They are similar to a mandarin orange.
Recipe Notes:
Be sure your butter is softened before using! It will help give your cookies their soft texture.
Keep any leftover cookies in a covered container. They do not need to be refrigerated.
Don't like orange? These cookies can also be made with lemon or lime.
Try These Too: