You just need three ingredients for this warm weather treat and NO ice cream maker. Smooth, creamy ice cream filled with fun sprinkles and chunks of sugar cookies.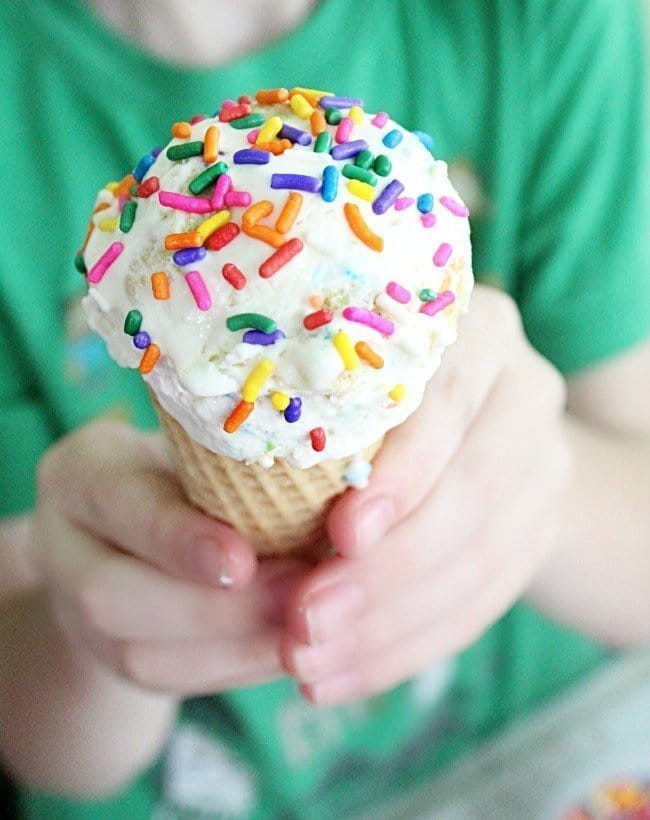 Hey! Let's have ice cream today…it's just too darn hot not too.
This ice cream is super duper easy. It needs just a minimal amount ingredients and you do not need an ice cream maker for it.
The ingredients you need: Sweetened condensed milk, whipping cream and sugar cookies. Plus, sprinkles, but, these are optional.
What Supplies Do You Need?
Electric mixer with whisk attachment + mixing bowl
Rubber spatula
Medium size bowl
Measuring cups
Freezer safe container with lid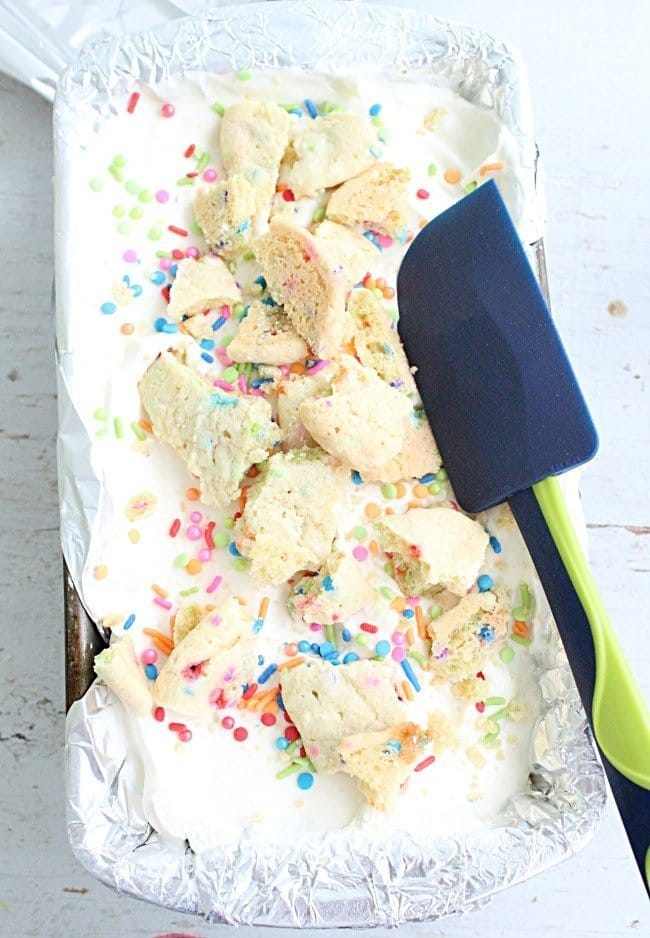 Make Your Ice Cream!
Start by beating your whipping cream. Beat until firm peaks form. This should take you about 3-5 minutes. Don't 'beat it too long..you will get butter!
Next, pour the sweetened condensed milk into a separate bowl.
Take approx 1/4 cup of the whipped cream and mix it into the sweetened condensed milk. Don't forget this step! This will lighten up the sweetened condensed milk and make it easier to mix with the remaining whipped cream.
Gently fold the remaining whipped cream into the sweetened condensed milk mixture. Go easy on this step! You don't want to deflate the whipped cream. You also don't want to over mix it.
Spread the mixture into a freezer safe container. Cover and freeze for 1 hour.
Take the ice cream out of the freezer and fold in your sugar cookie pieces and sprinkles. Place back into the freezer for at least another 6 hours before serving
A note about sugar cookies: Use your favorite homemade recipe or packaged version. I used a boxed mix and stirred a few sprinkles into the cookie dough before baking.
Sugar Cookie Ice Cream: Creamy, smooth and a delicious way to beat the heat!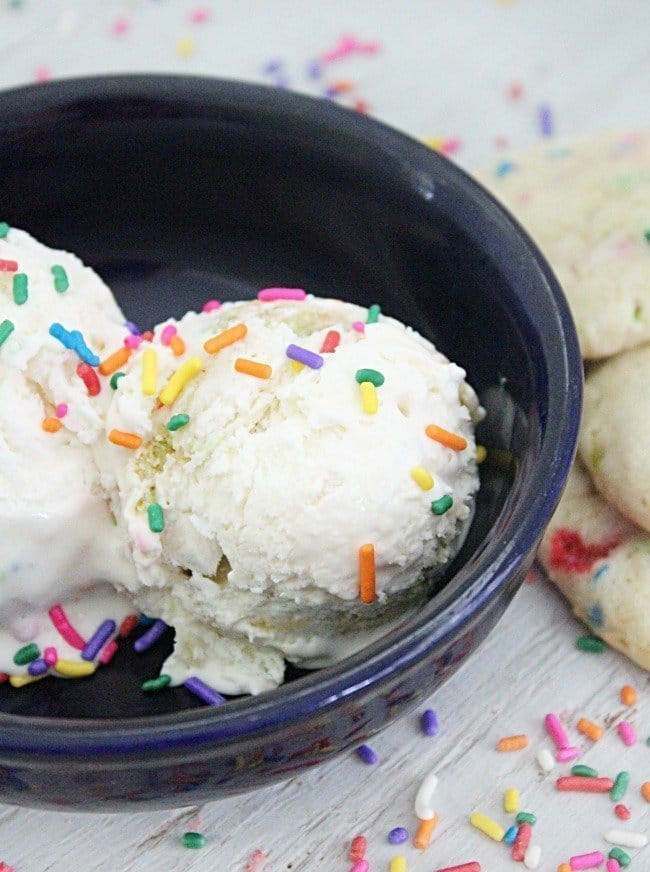 No Ice Cream Needed for These Recipes Either: