Soft pumpkin bread with a crunchy cinnamon topping. The bread only needs two ingredients and the streusel is the perfect way to complete this easy treat.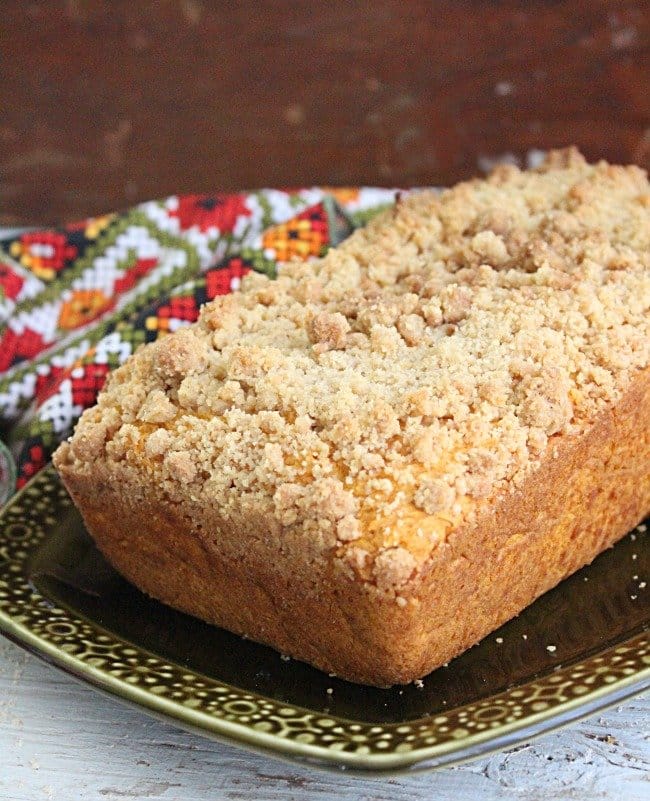 With Thanksgiving upon us, this marks the end of "all things pumpkin on food blogs" season.
To celebrate, I have one last pumpkin recipe for you guys!
It's a quick bread and it only requires two ingredients. Well, the batter requires just two ingredients. You will need a few other basic ingredients for the cinnamon streusel topping. But, don't worry, it's not much.
Those two ingredient for the batter? Dry cake mix and pumpkin puree.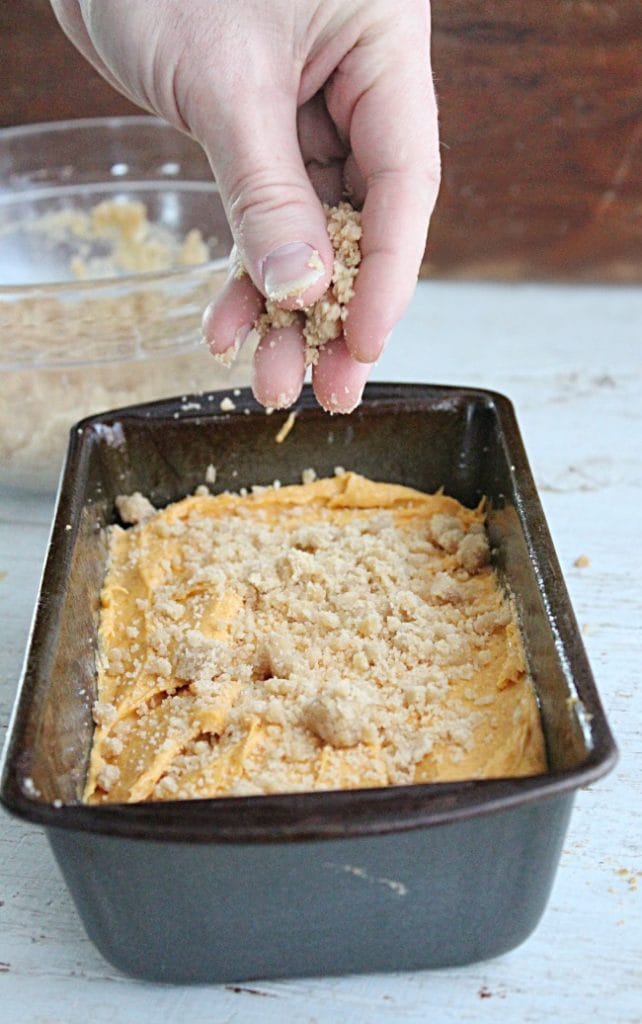 Ingredients Needed for Streusel:
Butter
Brown sugar + ground cinnamon
Flour
I told you…not too much!
A few recipe notes:
To Make Streusel: Simply mix together ingredients until crumbly. Use a fork for this job, it works perfectly. Store any leftover streusel in the fridge.
I used a vanilla cake mix for this recipe, but, you can also use a white, yellow or spice cake mix.
Be sure to use pumpkin puree, not pumpkin pie mix.
I will taking the next few days off for the holiday, but, will be back next week!
Happy Thanksgiving Everyone!