A sweet and refreshing drink bursting with fresh strawberries and creamy ice cream. Perfect for berry season!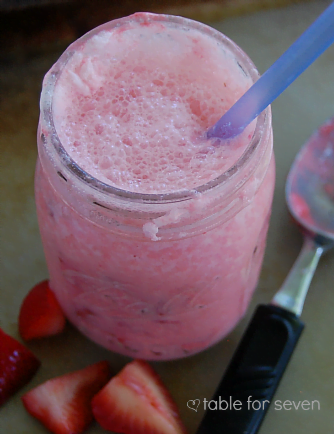 I LOVE berry season. 🍓
This time of year, we eat fresh strawberries by the pound. As a matter of fact, we just planted strawberry seeds in our backyard. I can't wait for them to bloom! Strawberries right from the garden are beyond delicious.
If you love strawberries, I highly recommend planting some in your garden or purchase them fresh from a farmers market or local farm. You will not be disappointed.
Today, let's make a refreshing drink with those sweet strawberries.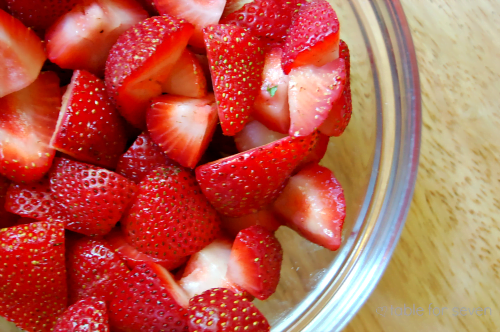 Ingredients Needed:
Strawberries
Vanilla ice cream
Strawberry gelatin
Boiling water
Lemon juice
Lemon lime soda
Strawberries: Fresh strawberries are recommended, however, you can use frozen. You will have to let them defrost beforehand. Also, there will be more liquid with the frozen version, so, you may need to adjust the amount of ice cream.
Vanilla ice cream: Want to make it homemade? With just two ingredients, you can!
Gelatin: AKA "Jell-O" or brand equivalent
Lemon lime soda: 7 UP- Sierra Mist- Sprite or again, brand equivalent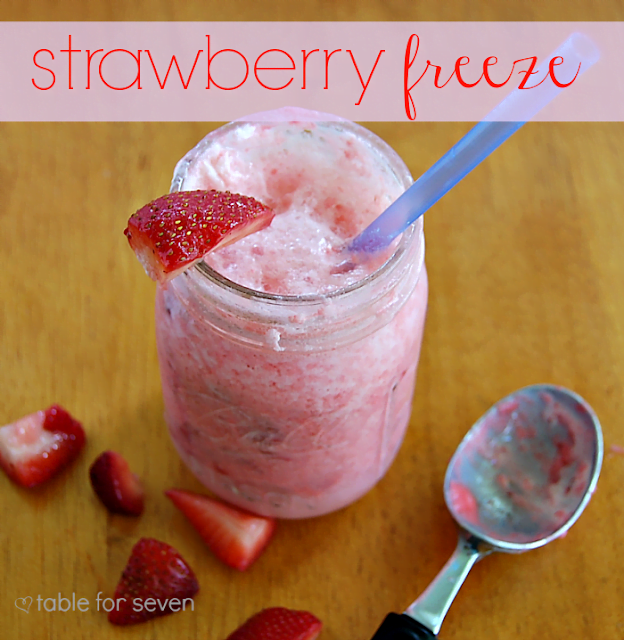 More Strawberries to Enjoy 🍓