This Strawberry Cream Pie is perfect for spring! A fluffy, creamy pie topped with fresh strawberries and a chocolate drizzle.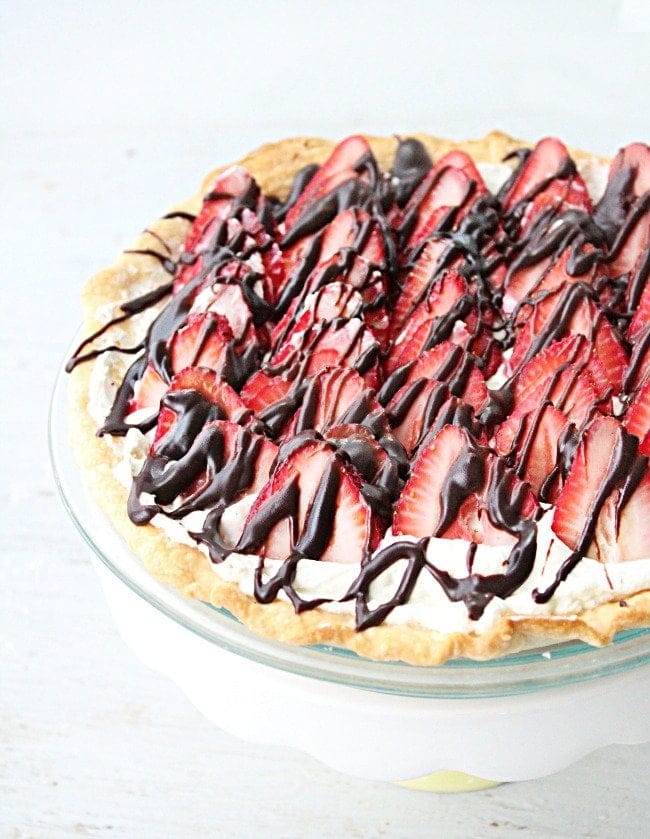 It's that time of year: Strawberry Season! 🍓 🍓 🍓 🍓
I love this time of year. We are serious strawberry eaters around here and the local grocery stores are overflowing with them. #TimetoMakePie!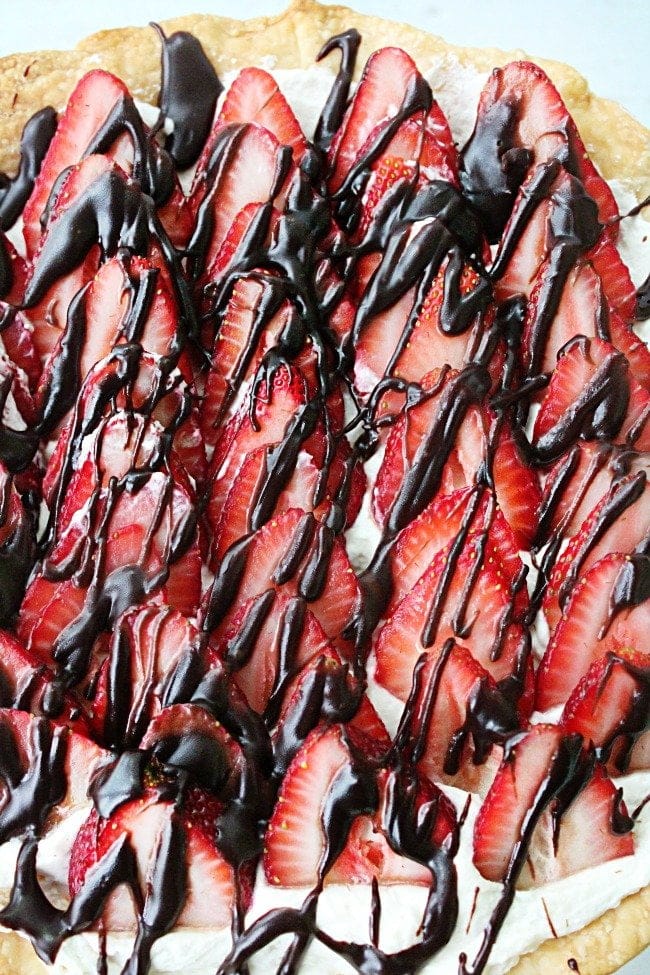 Ingredients Needed:
9 inch pie crust.This can be homemade or you can buy your favorite store brand, whichever you prefer.(it needs to be BAKED before adding filling)
Cream cheese
Whipping cream
Sugar
Vanilla
Chocolate chips
Shortening
Strawberries
Can I Use Frozen Strawberries? I do recommend using fresh strawberries for this pie. Frozen strawberries may have too much water content.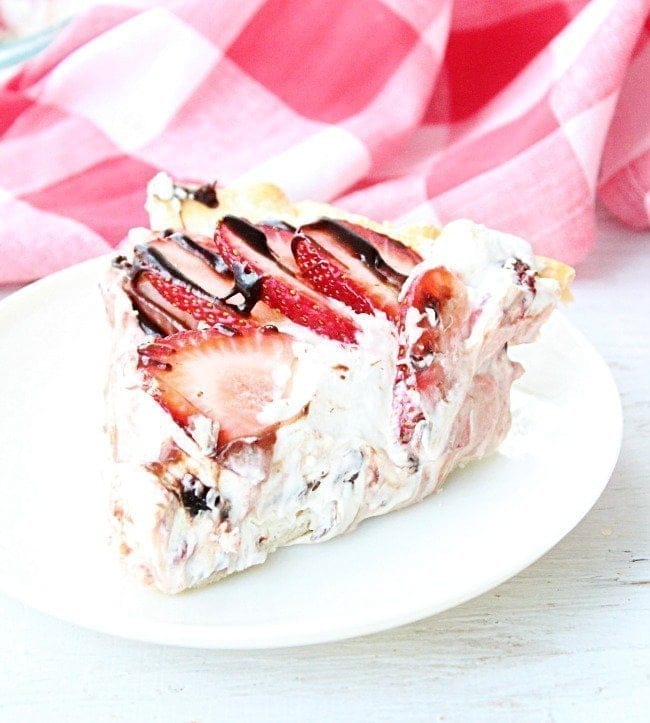 How to Make:
First, bake the pie crust according to the recipe or package instructions. Let it cool completely.
Next, beat the cream cheese, sugar and vanilla until fluffy. Set aside.
In a clean mixing bowl, beat the whipping cream until soft peaks form. Fold them into the cream cheese mixture.
Spread it all into the cooled pie crust and top with sliced strawberries.
Melt the chocolate chips with shortening until smooth. Drizzle on top of strawberries.
Refrigerate it for at least an hour before serving.
Storage: Keep any leftovers in the refrigerator. Eat within 2-3 days.
Note About Strawberries: I sliced mine and placed on the top with no particular pattern. However, you can slice/cut them in any way you like and go crazy with any kind of design. Make it your own creation!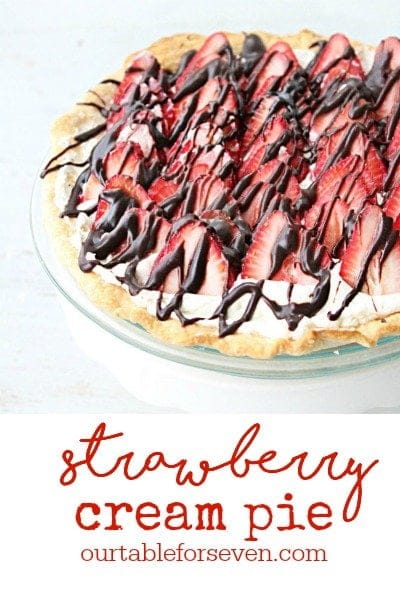 The strawberries and chocolate together go perfect with the creamy base of this pie. It's really simple and packs a lot of flavor. Great for spring and summer!
More Easy Pies: