These strawberry breakfast recipes are an excellent choice for getting your day off to a healthy start because they are loaded with a wealth of vitamins, fiber, and antioxidants. Strawberries are not only delicious, juicy, and visually appealing, but they also have a wide range of applications.
Try out one of these amazing strawberry breakfast recipes if you're searching for a simple way to perk up your morning routine. Strawberries are known to be a mood booster.
The Strawberry Coffee Cake is a soft morning cake that is topped with a buttery cinnamon sugar streusel topping and is stuffed with fresh strawberries. This cake is the ideal accompaniment to a hot cup of coffee.
The product can be stored at room temperature for one day in an airtight container. There for up to three days in the refrigerator.
A straightforward strawberry dessert made with genuine food, which can be consumed for breakfast and comes in vegan and dairy-free variants.
After the cake has had time to cool, slice it and serve. Also, don't forget the whipped cream. Just sayin'.
The preparation of this straightforward strawberry cheesecake Danish takes only twenty minutes, and the finished product will satisfy your craving for the flavor of a breakfast pastry. You're going to be amazed at how simple it is to prepare this mouthwatering sweet.
Any Danish that is not consumed within three days should be placed in an airtight container and refrigerated. Due to the fact that cream cheese was used in their preparation, I like to keep them in the refrigerator.
This recipe for stuffed French toast is a mixture so seductive that you will have to try it for yourself to believe it. After being slathered with sweet cream cheese, piled with strawberries that have been sugar-kissed, dipped in an egg mixture that has been flavored with cinnamon, and then pan-fried till golden, buttery, soft, and crispy, the finished product is sprinkled with powdered sugar.
Refrigerate for up to three days when stored in an airtight container or tightly covered with plastic wrap.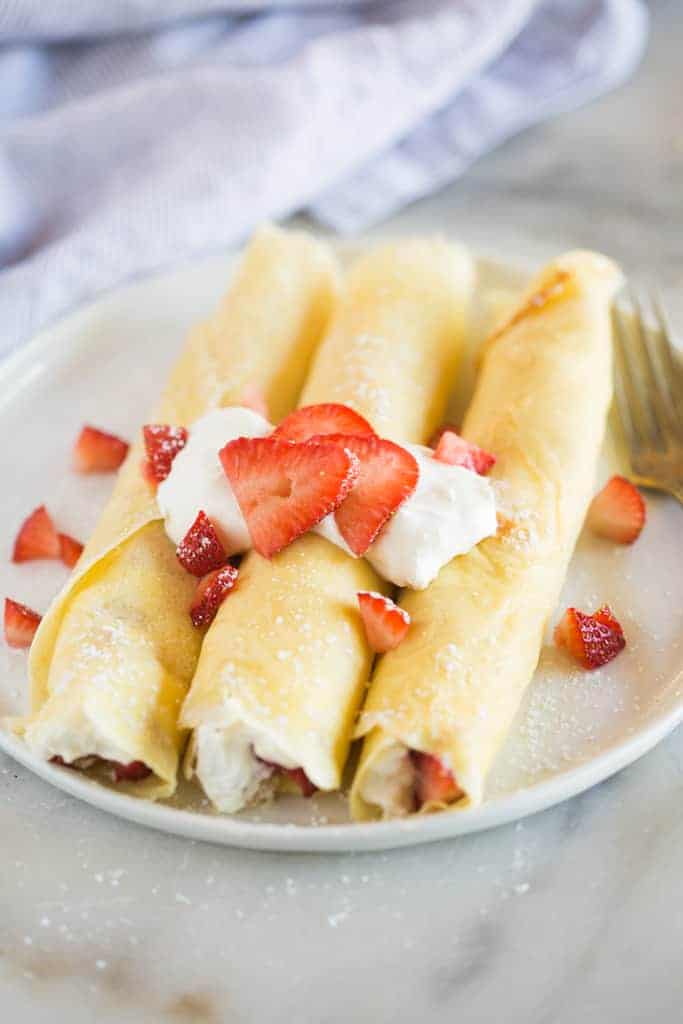 These incredible Strawberry Crepes with a luscious whipped filling and fresh strawberries are the best way to take an ordinary crepe to the next level. There is no other approach that comes close. They are simple to prepare and are an excellent choice for a delectable breakfast or dessert.
It is possible to make the crepe batter one day in advance and store it, covered, in the refrigerator. In addition, the cream filling can be prepared a day in advance, and the strawberries can be sliced and stored in a separate container in the refrigerator. When properly covered, crepes that have been cooked can be stored in the refrigerator for up to three days.
These Strawberry Biscuits are homemade and made with a dough made from buttermilk biscuits that has been delicately sweetened. The biscuits are then filled with fresh strawberries and topped with vanilla icing. These drop biscuits are easy to put together, and once baked, they turn out fluffy and soft, with golden edges.
You can keep it for up to two days in the refrigerator, covered and sealed tightly. Before serving, reheat the dish in an oven preheated to 400 degrees.
These Strawberry Biscuits are made from scratch using a buttermilk biscuit dough that has just a hint of sugar added to it. The dough is then filled with fresh strawberries and topped with vanilla icing. These drop biscuits are easy to make, and the finished product is light and soft, with golden edges.
You can keep it in the refrigerator for up to 2 days if it is tightly covered and stored there. Before serving, rewarm in an oven preheated to 400 degrees Fahrenheit.
A modern take on an old-time favorite! The recipe for these delectable Strawberry Cinnamon Rolls should not be lost! YUM!
Combine the powdered sugar, cinnamon, and 1 tablespoon of milk in a mixing bowl. Stir till glaze develops. To achieve the appropriate consistency, it is possible that you will need to add an additional tablespoon of milk. Glaze should be drizzled over the final rolls.
Have fresh garden strawberries? Give this fresh strawberry bread with a strawberry glaze that's so good it'll melt in your mouth a try. The preparation of this recipe for quick bread takes no more than ten minutes. If you enjoy eating fruit breads, you'll find that our cherry bread is right up your alley.
Many individuals discover that they only need to create one-half of the glaze recipe in order to have enough for their needs. Cut the ingredients in half if you don't want a lot of glaze on your food.
The recipe for these Strawberry Scones is exactly what you need to begin your day off to a good start! The perfect combination of flaky, crispy, soft, and buttery in every bite! If you use some fresh strawberries and a sweet topping, you may make your own kitchen look like a high-end coffee shop.
The secret to successfully preserving these pastries and baked products is to store them in a container that is airtight. The container might be a zip-top baggie or a Tupperware container. It is absolutely necessary to have a sizable Tupperware container in which to store all of your baked products. And it works wonderfully with these scones!
Get your morning started off right with some delicious Strawberry Oatmeal. This dish is packed with protein and is an excellent choice for those looking for something that is very full. Add the toppings that you like best, then dig in and enjoy!
Stir in remaining strawberries, sugar, vanilla, and salt. To be served hot.
Strawberry Muffins are a type of light and airy muffin that are created with fresh strawberries to provide a treat that is wonderfully sweet and reviving. Another option for a refreshing and delectable snack that will make you feel like it's summertime even when it's the middle of winter is my Strawberry Lemon Cupcakes.
Bake for 18 to 20 minutes, or until a toothpick inserted in the center comes out with a few crumbs attached to it. Before moving the muffins to a wire rack, you should give them about 5 minutes to cool down in the tins in which they were baked.
These Strawberry Scones have a flavor quite similar to that of strawberry shortcake. Tender and flaky, with fresh strawberries scattered throughout and a glaze that will take your breath away!
To glaze the scones, either submerge the tops of each one in the glaze or drizzle it on top. (The glaze will harden once the scones have gotten to their final temperature.) Consume and have fun!
This Strawberry Monkey Bread with delectable strawberries that have been macerated is excellent for either breakfast or brunch and is a fruity twist on a classic.
Use three tubes of biscuits for this recipe if you have a big bundt pan that is at least 9 1/2 inches wide and has a capacity of at least 12 cups. This was the method of preparation of the bread that we liked best because it made eating it much simpler. Two tubes will work just well, and in fact, if you prefer a "gooier" monkey bread, I recommend using two tubes. I experimented with Butter Tastin' biscuits, which turned out to be our favorite variety, but Southern Style Buttermilk biscuits are delicious as well.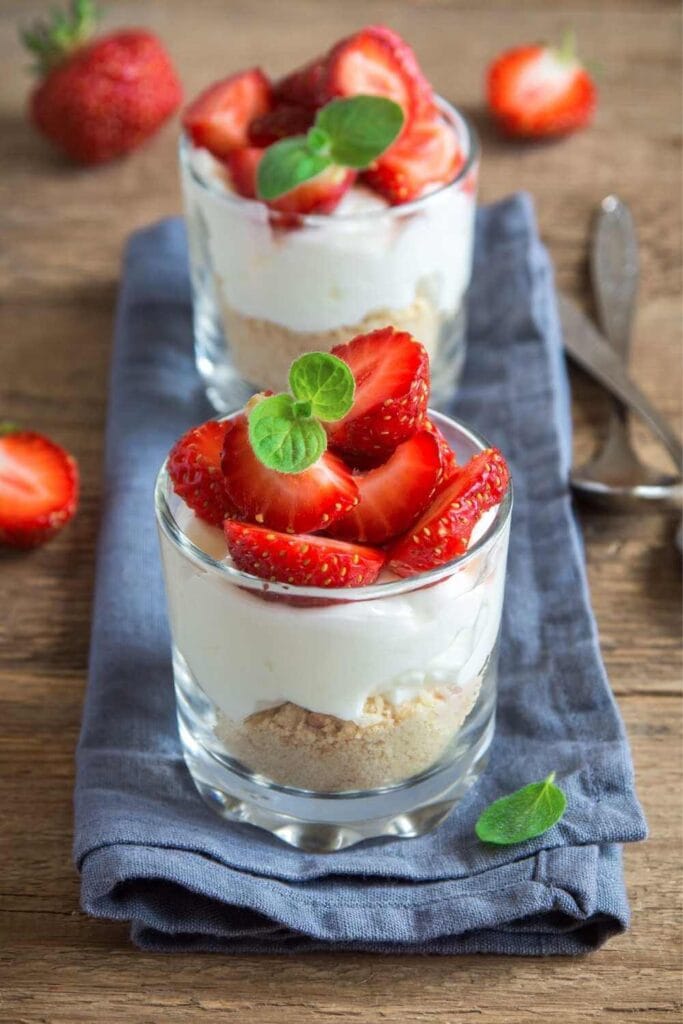 This Pioneer Woman strawberry trifle is super easy to make since we use store-bought angel food cake which is often used when making strawberry shortcakes. The pioneer woman strawberry trifle you're about to make requires just a few ingredients and can be prepared in minutes.
Extra strawberries, a few mint leaves, blanched almonds, or cake crumbles can be added to the trifle.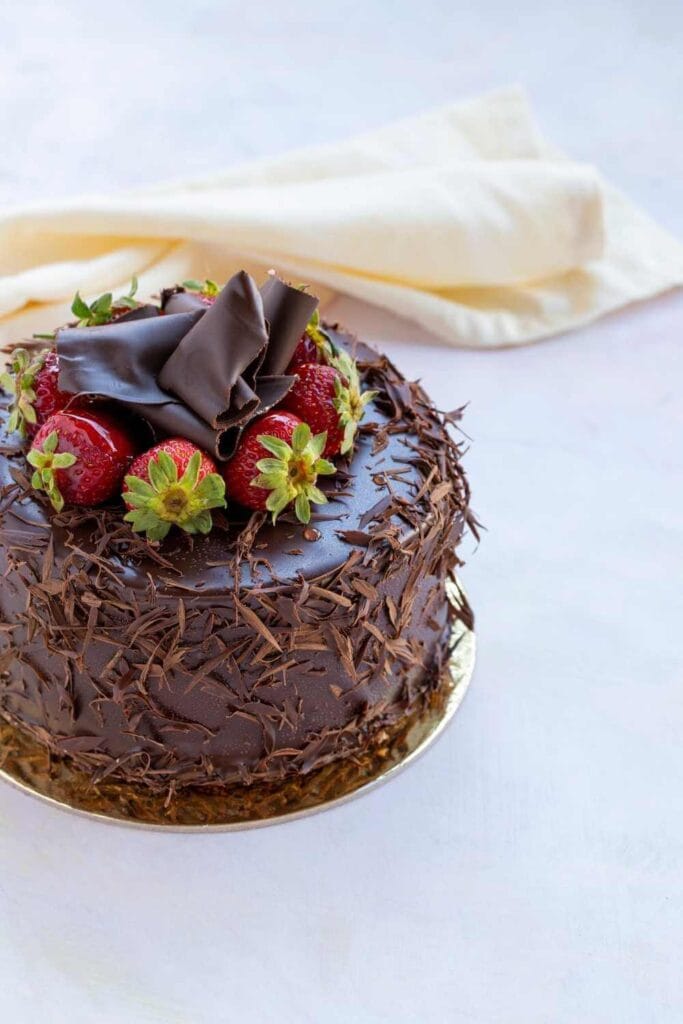 I love chocolate, especially when it is in the form of a cake, and this Pioneer Woman Chocolate Strawberry Nutella Cake is no exception. Of course, Nutella was also present to provide the chocolate-hazelnut goodness. This dessert is topped with a strawberry slice, and we generally top it with shaved chocolate since chocolate at breakfast is perfectly normal.
Put the Nutella Frosting into a piping bag and pipe a ring around the edge of the cake so you can spread the Nutella in the middle without it leaking out.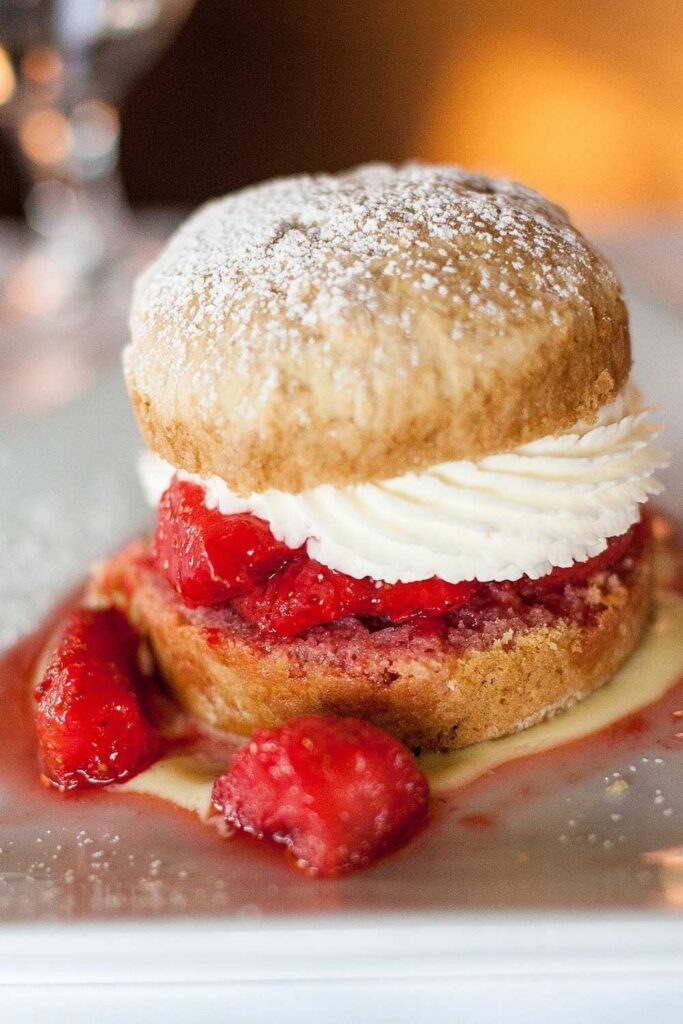 This Alton Brown Strawberry Shortcake is moist, airy, and light, it is simple yet elegant and perfect to be served on all of your occasions, following the instructions below I assure you that you will get the best result.
Finally, split and top your Alton Brown strawberry shortcake with macerated strawberries and whipped cream.
Who could resist buttery crescent rolls that have been stuffed with a sweet cream cheese and strawberry filling? Certainly not anyone. These Strawberry Cream Cheese Doughnut Holes are quite addicting.
Take the baked goods out of the oven and let them cool for about ten to fifteen minutes before serving them.
These Breakfast Strawberry Yogurt Popsicles, which are made with fresh strawberries, plain Greek yogurt, honey, and granola, are the ideal breakfast or healthy treat on a hot day because they are made with all natural ingredients.
Add a final dollop of plain Greek yogurt to the top of each mold, followed by a sprinkle of oats.
Strawberry Smoothie that is Dairy-Free and Only Requires 4 Ingredients to Make in Less Than 5 Minutes
Every once in a while, we are all deserving of a recipe that is deceptively simple but results in a mouthwatering dish in a matter of minutes. It's a good life.
This Strawberry Mint & Hibiscus Iced Tea is one of the most invigorating beverages of the summer; in addition to not containing any refined sugars, it is also vegan-friendly.
Mix the strawberry puree thoroughly into the iced tea after adding it. When ready to serve, pour over ice! If you choose, you can garnish the drink with strawberry slices and mint leaves.
Fresh chunks of strawberries are used in the preparation of homemade strawberry milk in Korea, along with strawberry syrup that is also homemade and created from pureed strawberries. A well-loved Korean beverage that's made with real strawberries!
The strawberry puree that has been prepared can be stored in the refrigerator for up to two days if it is placed in a container that is airtight.
This Strawberry Mojito is a delightful summer drink that is guaranteed to relieve your afternoon thirst. It is minty, slightly sweet, and fizzy all at the same time, and it is packed with strawberries and lime.
Since simple syrup can be stored for up to two weeks in the refrigerator in an airtight container with a lid, you should feel free to double the simple syrup recipe if you plan on serving more than two Mojitos.
Who made the rule that you can't have crème brûlée in the morning? These breakfast brûlée cups are constructed with a layer of homemade strawberry compote, vanilla yogurt that is sweetened with honey, and a crunchy brûlée shell. The traditional Sunday breakfast is about to get a lot more intriguing. Recipe contributed by the Nixy Kitchen.
Put the yogurt in the refrigerator for about ten to fifteen minutes to help the sugar on top set and to cool the yogurt.
This recipe for Strawberry Granola Pancakes is like having dessert first thing in the morning!
When the pancakes are finished cooking, put a tablespoon of granola and some strawberries on top of each individual plate. To garnish, add a dollop of yogurt and/or a drizzle of syrup.
To all of my fellow chocolate enthusiasts! These chocolaty strawberries and cream-filled pancake tacos will make you want to spring out of bed as soon as you smell them cooking.
The addition of pineapple, cherries, or raspberries to these pancake tacos is also a tasty option. Alternately, you might try it with Greek yogurt or cream cheese in place of the sour cream for an interesting twist.
Waffles topped with strawberries are the ideal choice for breakfast. The inside is light and fluffy, while the outside is golden and crisp, and each bite is bursting with juicy strawberries.
This recipe for strawberry waffles makes six strawberry waffles, but it is quite simple to increase the amount of batter needed to make more than six waffles.
Strawberry smoothie bowl that is low in sugar and does not contain bananas; yet it tastes much like soft-serve ice cream!
Place in a bowl and garnish with some coconut flakes and peanuts before serving.
This Strawberry Watermelon Salad with Honey Lime Vinaigrette is the ideal dish to bring along with you this summer to a backyard barbecue or picnic because it is so easy to transport and delicious.
This watermelon strawberry salad with honey-lime vinaigrette will unquestionably become one of your go-to summer dishes in a very short amount of time.
This dreamy pizza is topped with delectable strawberries from California, which together create a one-of-a-kind morning experience that you will want to indulge in every single weekend.
Continue baking the pizza for a further 15 minutes, or until the eggs reach the desired doneness.