A cold pasta salad loaded with fresh, sweet strawberries, plus, chicken! Top it off with a tangy and sweet vinaigrette dressing for the perfect lunch or warm weather dinner.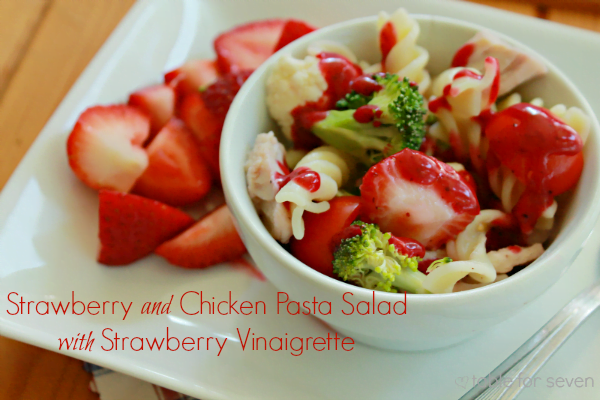 This salad is packed with cold veggies chicken, strawberries and pasta (some of my kids favorite foods). Then, it's paired up with a nice, sweet strawberry vinaigrette dressing.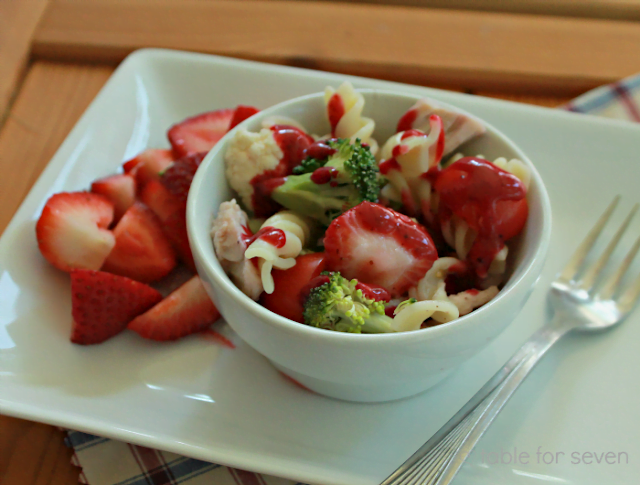 Just a small note:
-The dressing is totally optional with this salad. It does taste incredibly delicious, but, if you have some non-dressing eaters in your family (I have many!), then, the pasta with the strawberries and veggies is great healthy alternative. Especially, with whole wheat pasta.
What's in your lunchbox this week?