Tired of the boxed version? Give this homemade stove top version a try instead!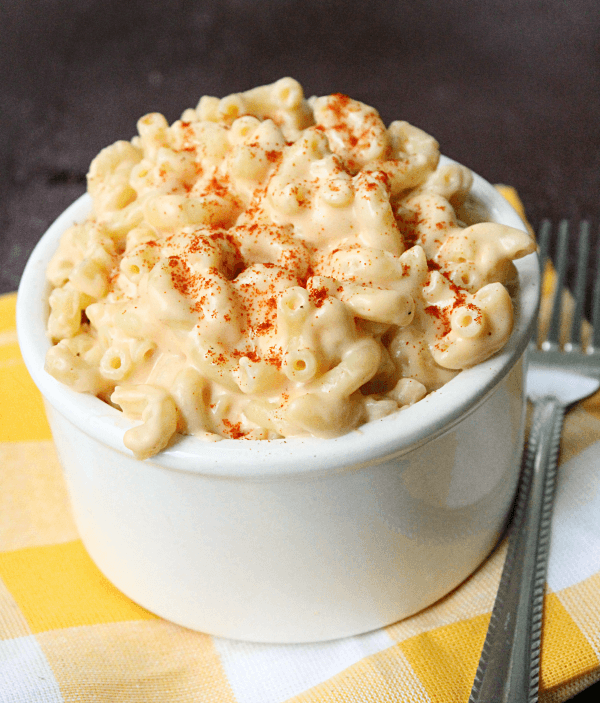 Today, we have a classic…Mac n Cheese!
Do some people really need a recipe for this? Honestly, no. Some people can make this simple pasta dish with their eyes closed. Others, may not be so fortunate. So, today, we are going to share my go-top stove top, easy, peasy, mac n cheese recipe.
Now, yes, you can just grab a box of ready to make macaroni and cheese with the powdered envelope inside. But, you won't have to worry about the box after you give this a try!
Now, I love a good boxed mac and cheese as the next person, but, this is cheesier, creamier and just plain yummy..so, don't rule out making homemade just yet!
Ingredients Needed:
Dried elbow macaroni
Butter
Flour
Milk
Sharp Cheddar cheese
Cream cheese
Dijon mustard
Dried Spices: Salt/Pepper/Paprika/Garlic powder/Onion powder
How to Make + A Few Notes:
First, boil your pasta. I used the elbow mac. Use any kind of pasta you like. Just try and stick with something similar in size.
Then, make your cheese sauce. I used sharp cheddar and cream cheese. They go really well together. Using regular cheddar instead of the sharp works great too.
The toughest part of the cheese sauce is being sure your milk doesn't burn. Don't keep your flame too high, keep your eye on it and give a stir often. That way, you won't have any problems. 😉
Mix it all together and you are ready to serve.
Try these too: