A delicious and simple dip for your favorite fruit. Lots of fun and only needs three ingredients!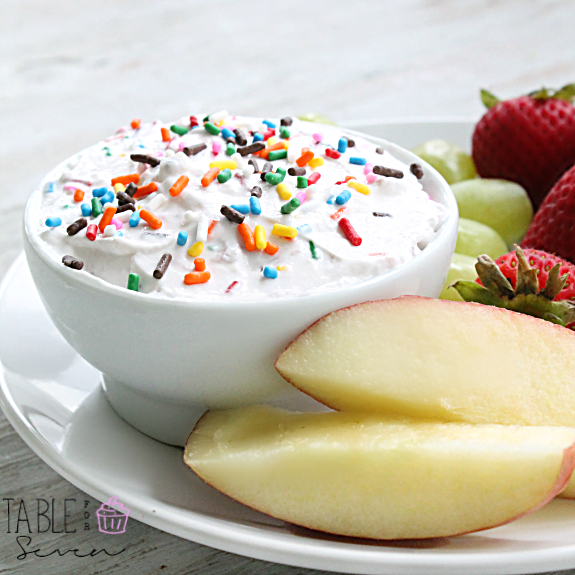 Ingredients Needed:
Strawberry yogurt
Whipped topping
Sprinkles
Yogurt: I used low fat strawberry yogurt. Go with your favorite flavor, brand and variety. You will need 1 1/2 cups.
Whipped Topping: AKA "Cool Whip" Use your favorite brand/variety and make sure it is thawed. Looking for a vegan option? Try TruWhip.
Sprinkles: These are optional, but, make the dip way more fun. 🎉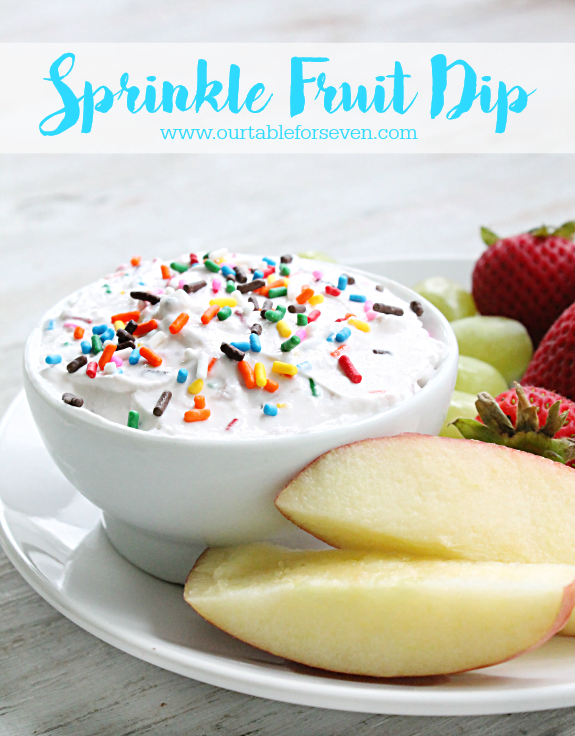 Recipe Notes:
After mixing the dip together, be sure to refrigerate it for at least 30 minutes before serving. This will help those flavors to meld together.
Keep any leftover dip in a covered container in the refrigerator. Eat within 2-3 days.
Love a Sweet Dip? Try These Too: