Make breakfast a celebration any day of the week with these fun and festive pancakes!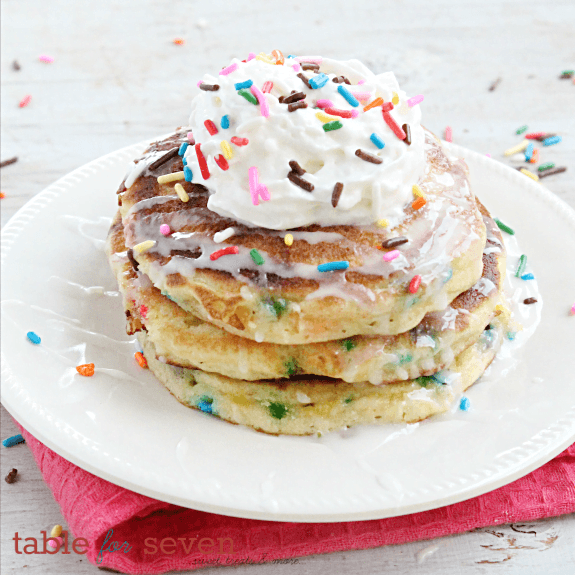 We love our pancakes around here.
They could honestly be eaten for each and every meal. Which, may or may not, has happened on certain occasions. 😉
My kids will even eat leftover pancakes right from the fridge for a snack. I'm totally on board with that. They are just so good, anyway you serve them up.
These particular pancakes aren't your average pancakes.
They are made with a cake mix and have the added fun of a ton of sprinkles. We've even topped them off with a powdered sugar glaze, whipped cream, and of course, more sprinkles.
Fun, fun, and even more.. fun. 🎉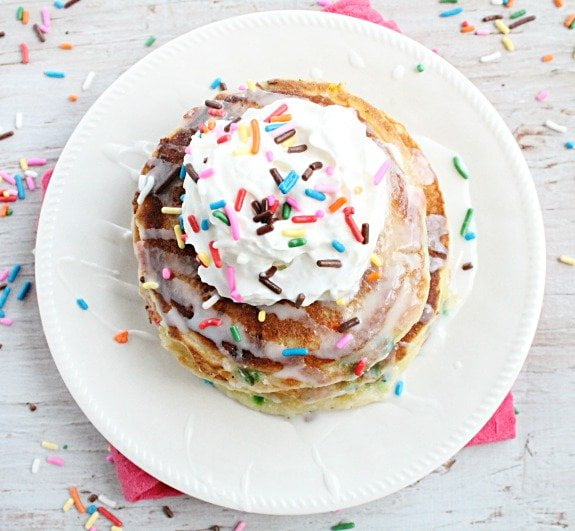 Ingredients List:
Yellow cake mix + ingredients called for on box
Sprinkles
Neutral tasting oil
Cake Mix: This recipe will work with any flavor cake mix. If you aren't a fan of sprinkles/yellow, go with chocolate, red velvet or lemon!
Perfect a birthday breakfast or just any day you want to make a special treat-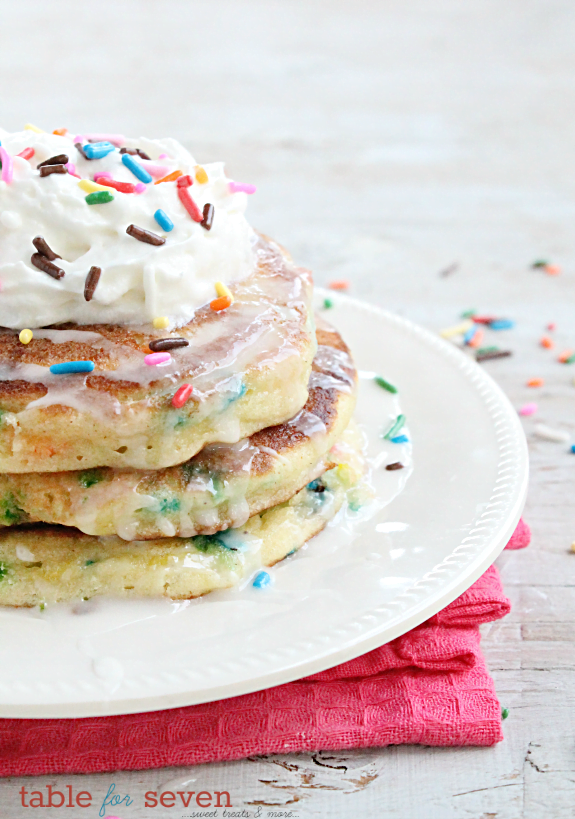 Eat More Sprinkles: