Get your snack on! Bananas, oatmeal and chocolate chips make these bars simple and delicious.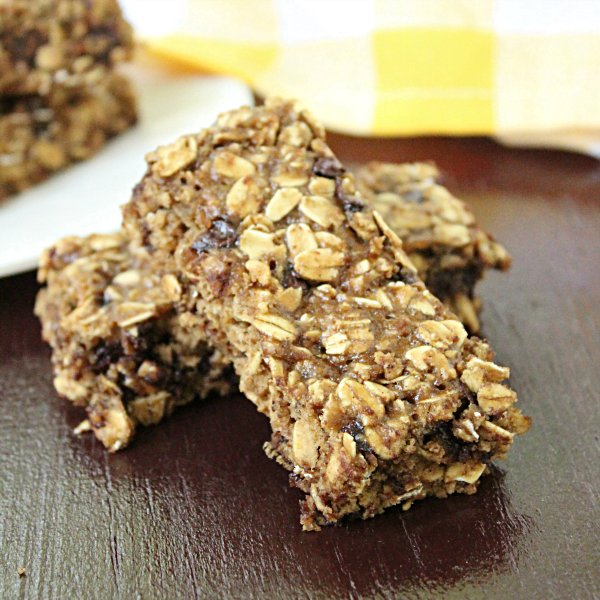 Tomorrow is the start of August.
Which, if unofficially the start of "back to school" everything in my area. You can't go to any store or look in any store flyer without getting hit it with. Being homeschoolers, this doesn't really mean much to me. I wait until all the local schools go back, then, we stock up on any supplies with need.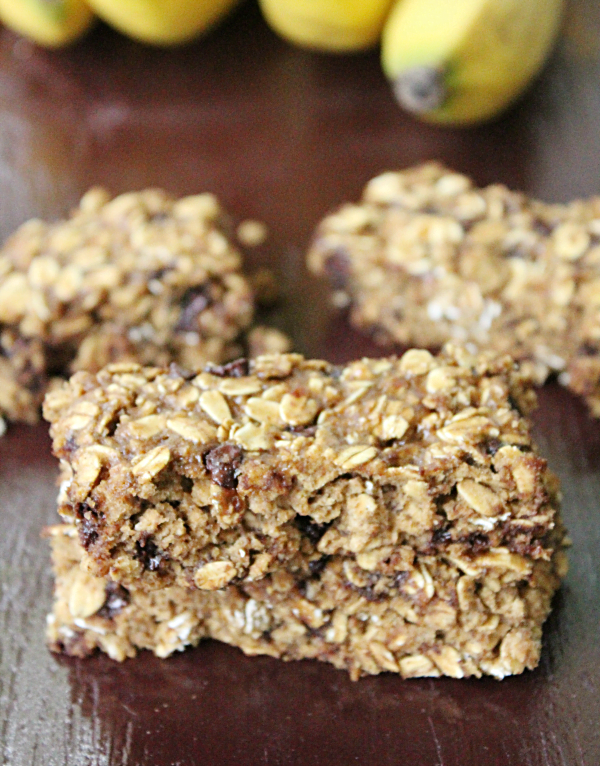 Lots of great sales then. 😉
However, this year is a little different. Two of the kids are headed back to school. My two oldest daughters are going to be attending the local high school. It will be a big change for everyone. But, I'm confident they will do wonderful. That leaves me with the younger kids at home still. Should be interesting change for all of us.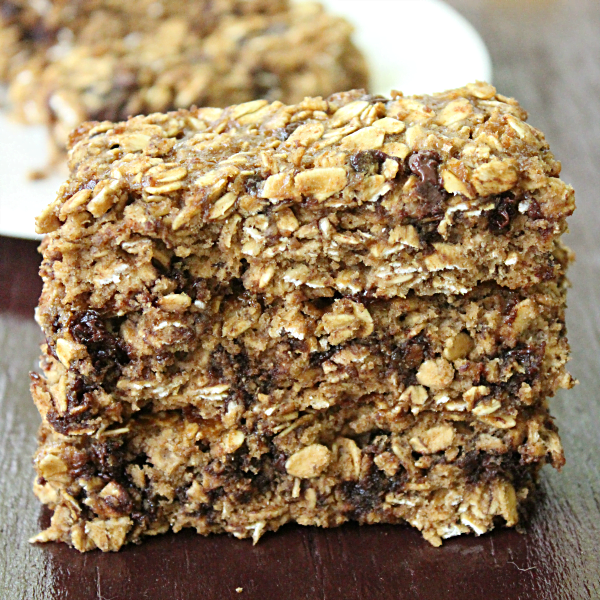 Hey, you know, when it comes to back to school, these bars will be perfect!
A great snack or breakfast on the go. They are packed with bananas, oatmeal and chocolate chips. Soft and super easy to make portable. They are also freeze well. Wrap individual bars in parchment paper and freeze them in a freezer-safe covered container or freezer bags.
These Soft Oatmeal Banana Chocolate Chip Bars are simple, guilt free and delicious. Make a batch soon!