The perfect side dish made right in your crock pot! This simple stuffing can be dressed up or down to suit your taste.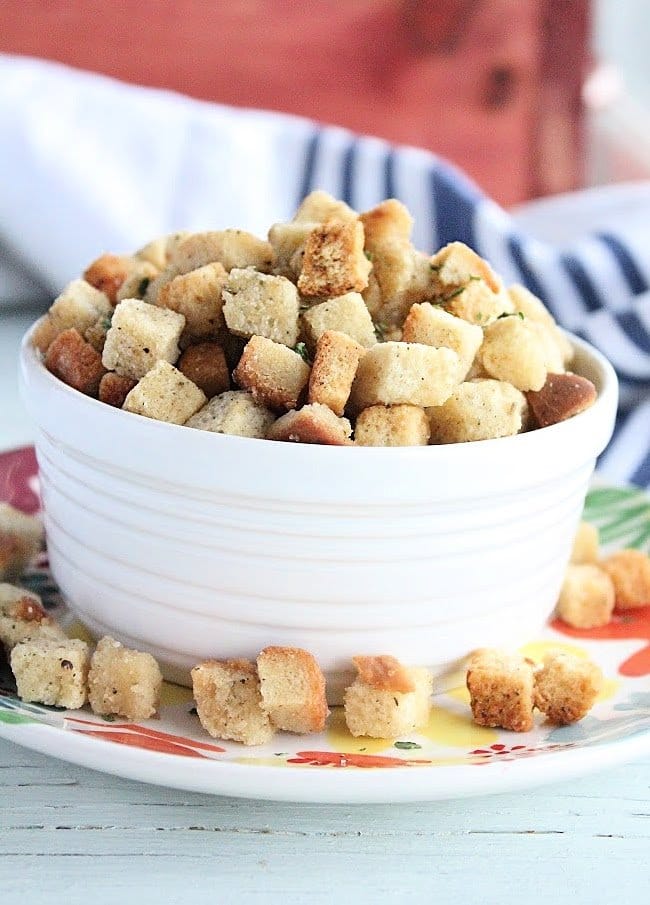 Ingredients Needed:
Dry stuffing cubes
Butter
Minced onion
Chicken broth
Garlic powder
Salt/Pepper
This is a really basic stuffing recipe. It can be dressed up or down, to your liking. We don't like a ton of spices in ours, but, if desired, you can also add celery salt, thyme or sage.
You can also add in fresh chopped celery or onion. When melting the butter, instead of adding dry minced onion, replace it with the fresh chopped celery or onion. Cook until soft. Then, add into the dry stuffing cubes and continue recipe as noted.
Chicken Broth: You will need anywhere from 1/4-1/3 cup. The stuffing cubes should be coated well, but, not soaked/mushy. Start with the 1/4 cup and use your best judgement when adding anymore.
Want to Bake Your Stuffing Instead? Spread the coated bread cubes into a greased 9 x 13 baking dish. Bake for 25 minutes in a preheated 350 degree oven.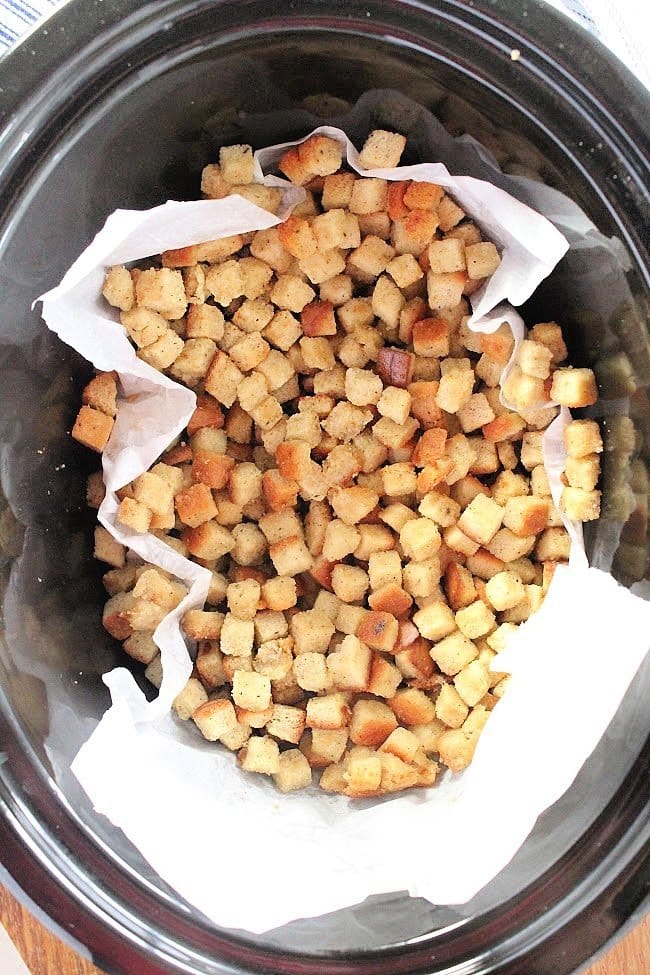 How to Make:
First, melt butter with minced onion.
Then, in a large bowl, mix together bread cubes, dried spices and melted butter mixture. Stir to coat.
Add in chicken broth ( see above note) and again, stir to coat.
Cover and cook on high for 30 minutes. Then, change to the low setting and cool for 3 hours. You want the stuffing to be heated thoroughly when done.