A super easy blondie packed with gooey Snickers candy.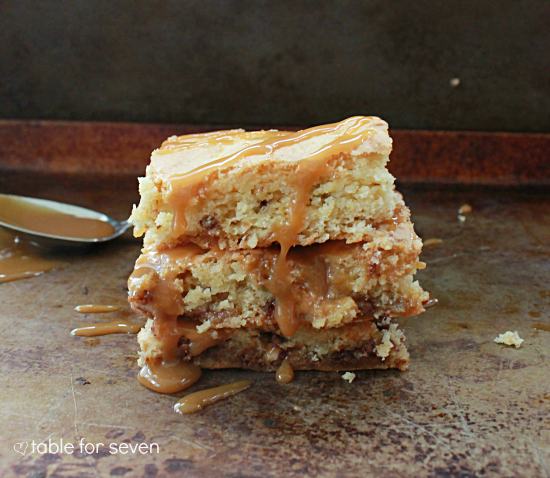 Oh, the joy of our home buying continues!
As I told you guys a few weeks ago, we had a bid accepted on a giant 100 year old home. It's such a great place with tons more space than we have right now. Well, we had our inspection and appraisal and let's just say we hit a few snags. Not only is there old knob and tube electrical in the house, but, the attic has some old vermiculite insulation. This can be a problem due to the age of it and the possibility of asbestos.
Ah..fun. 😐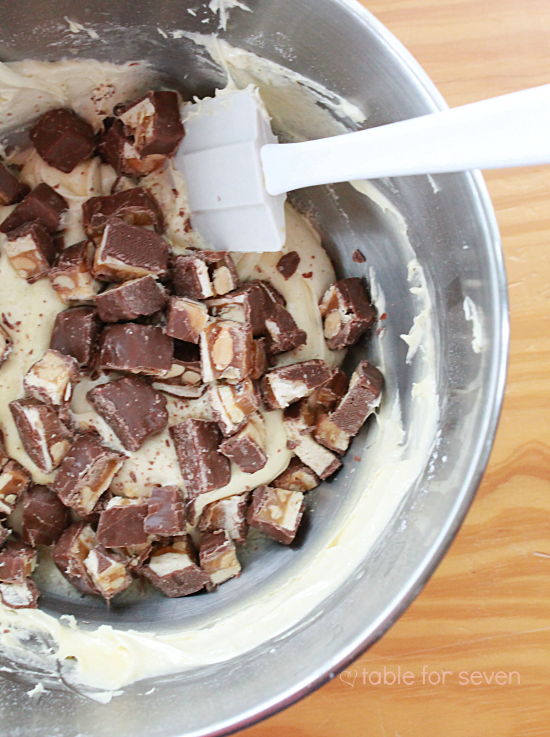 Our appraiser/lender is requiring this gets taken care of before we move forward. We are now waiting. The sellers are having it tested for asbestos and we are praying it comes back clear. It' hasn't been too very long, but, my patience threshold is that of a 3 year old. However, we should know by the end of this week.
Fingers are still crossed everything works out!
Moving on to less-stressful things..
Blondies packed full of Snickers candy bars.
A breakdown:
Start out with a cake mix and add just a few more ingredients.
Stir in a few Snickers bars.
Then, smear 'em with some caramel.
A serious amazing little dessert.
A note:
You do not have to put Snickers in these (they are really good that way though), any candy bar will probably work just fine. Just give them a good chop and toss them into your batter.