Soft bars topped with the same great taste of snickerdoodle cookies, then, topped with a dreamy homemade cinnamon ice cream.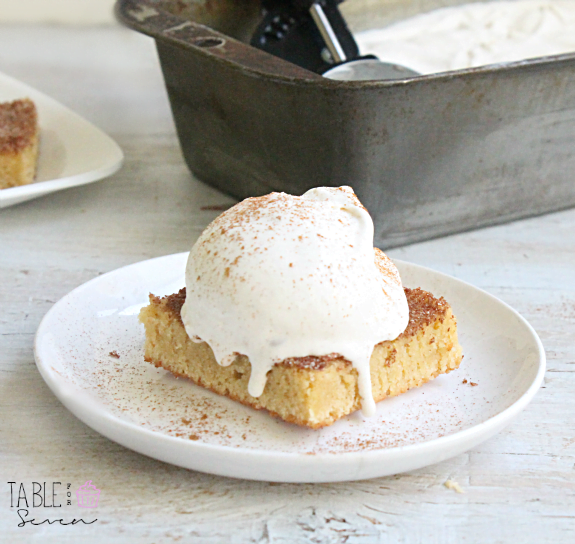 Cinnamon overload coming at you today! ♡
These snickerdoodle bars taste identical to the cookie. The exact same. The only difference is these take much less work and time. Works for me. 👍
Ingredients for Bars:
Butter
Egg
White sugar
Brown sugar
Flour + Salt
Cream of tartar
Ground cinnamon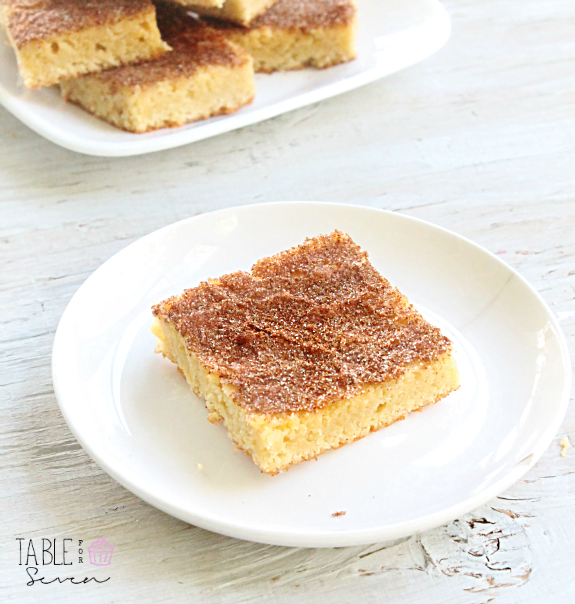 Ingredients for Ice Cream:
Whipping cream
Sweetened condensed milk
Ground cinnamon
Brown Sugar: If desired, you can replace this with coconut palm sugar.
Cream of Tartar: This will give your bars that snickerdoodle tang. However, if you don't have any on hand, feel free to omit.
How to Make Cinnamon Ice Cream:
Start by beating your whipping cream. Beat until firm peaks form. This should take you about 3-5 minutes. Don't beat it too long..you will get butter!
Next, whisk the sweetened condensed milk and ground cinnamon in a separate bowl.
Take approx 1/4 cup of the whipped cream and mix it into the sweetened condensed milk. Don't forget this step! This will lighten up the sweetened condensed milk and make it easier to mix with the remaining whipped cream.
Gently fold the remaining whipped cream into the sweetened condensed milk mixture. Go easy on this step! You don't want to deflate the whipped cream. You also don't want to over mix it.
Spread the mixture into a freezer safe container. Cover and freeze.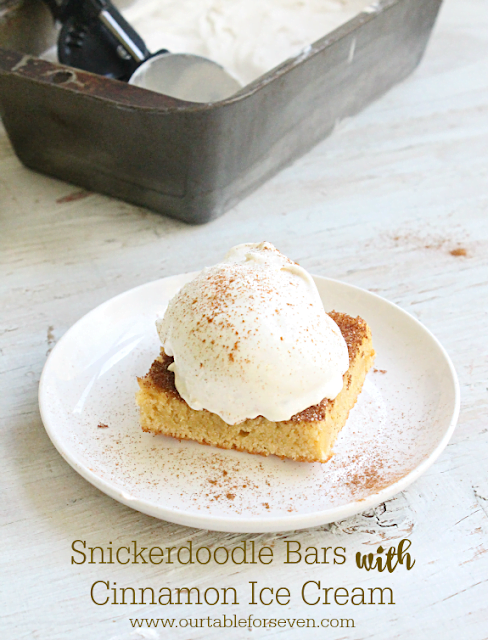 More to Enjoy: