Chocolate fudge brownies "poked" with chocolate syrup and filled with your favorite s'mores flavors. You won't be able to eat just one!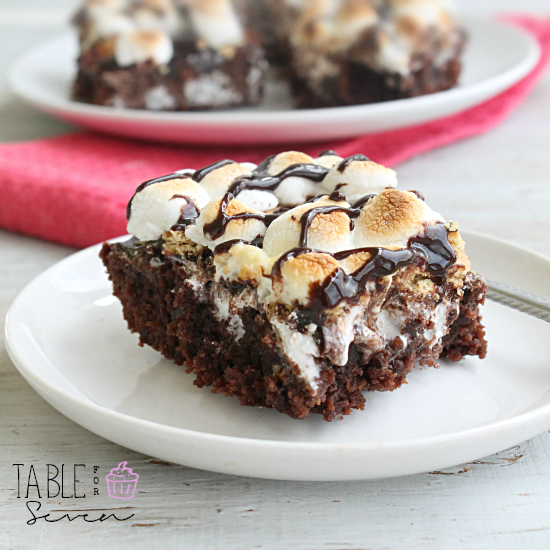 Is it really March already?
We were smacked with about 3 inches a snow today, so, it's a little tough to imagine that spring is just around the corner.
It is done,right?
You can be straight with me. This is the last snow of the season? Goodness, let's hope so!
Speaking of the year flying by..how's every one's New Year's resolution holding up?
Are you sticking with it? I actually am!
I'm eating waayy more chocolate. 😉 🤣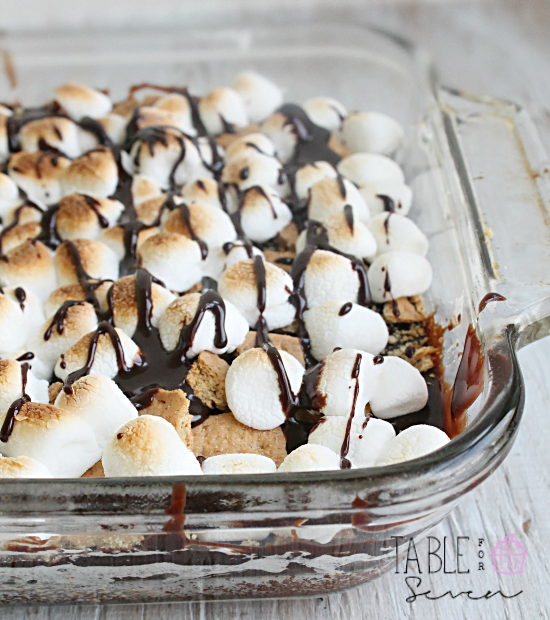 Mine was to make some behind the scene changes here at the blog and eat more veggies. No kidding, my veggie intake has increased! Lots of good salads for me. It's been good and not has horrible as I imagined.
I do have to break some news for you today:
If your resolution was to cut back on sweets, today's post will be a big test of will power!
Have you heard of poke cakes?
They have been all the food blogging rage the last few years.
A breakdown:
You poke your dessert with holes, then, drizzle some sweet sauce on it and let is soak through. Making cake even better than average.
Today, we have the same concept, but, we are using brownies.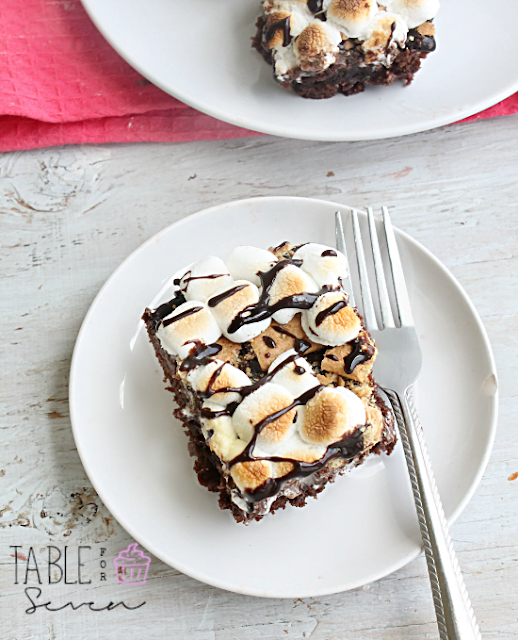 Brownies that include:
marshmallows
chocolate fudge syrup
graham crackers
The whole s'mores kit-n-caboodle.
These are delicious, but, rich. Not your everyday-average brownie just to pig out on. A great special occasion dessert or holiday treat.
Get yourself a cold glass of milk and dig in-