Simple, flavorful burgers that require a tiny list of ingredients and are quick to make.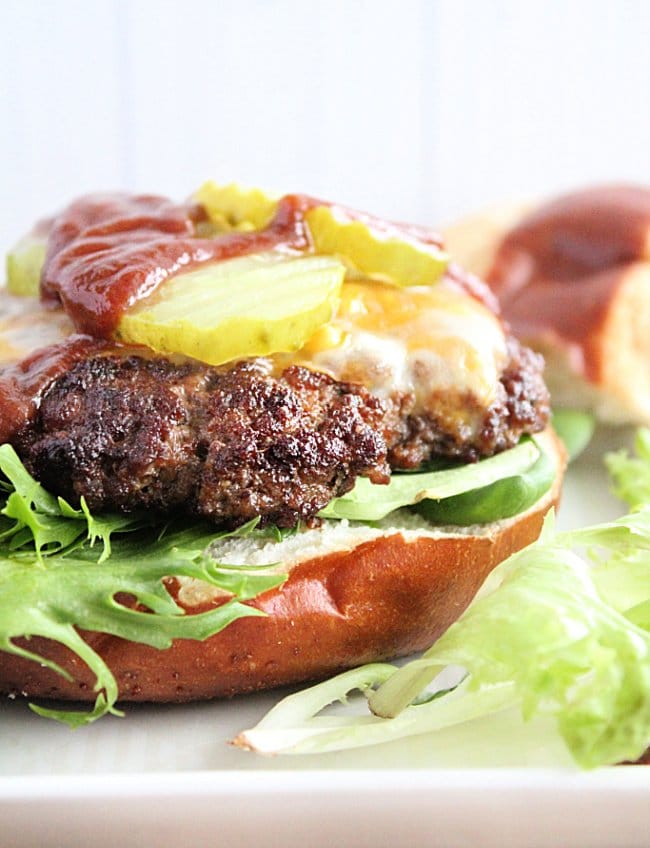 Easy dinner alert! It's time for burgers. 🍔
When I say tiny list of ingredients, I mean it → → Ground sirloin, plus, salt & pepper.
Ground Sirloin: This is my personal preference when it comes to cooking with ground beef. However, you can use an 80/20 mixture or whatever your personal preference is. Remember, a little fat is a good thing when it comes to burger. It adds to the flavor.
Smash? Yes. We are smashing our burgers. You literally place a ball of ground meat in your skillet and smash it down with a spatula. This will give you a nice thin burger and short cooking time.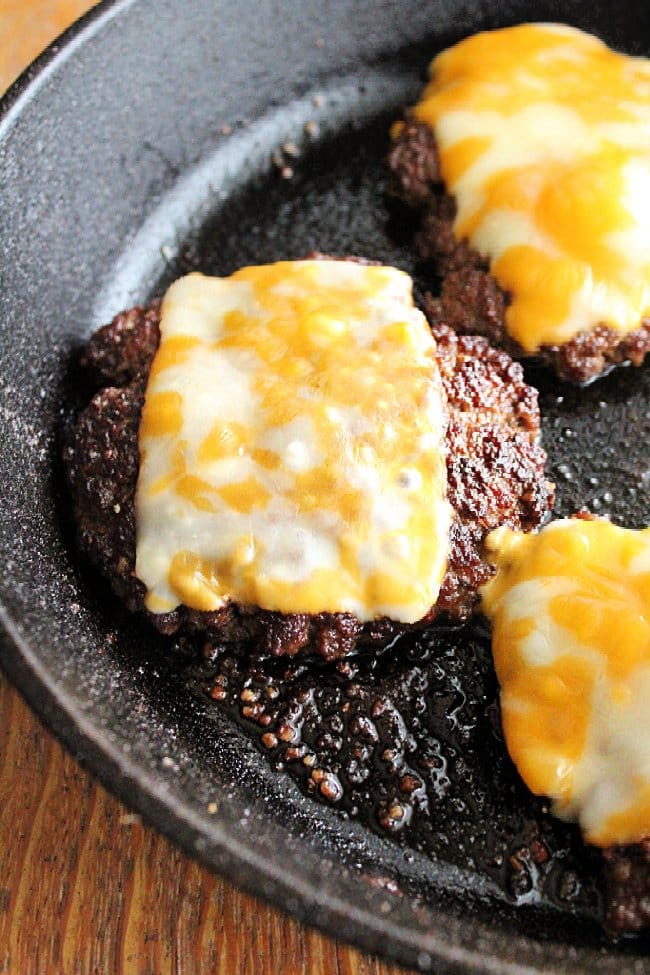 How to Make:
First, separate your ground beef into 4 equal pieces. Then, take each piece and form it into a ball. Don't flatten!
Heat your skillet with a bit of oil, then, place the beef into the skillet.
Now, take your spatula and flatten the ball. You want it to be about 1/4-1/2 inch in thickness. Sprinkle the patty with salt and pepper. Cook for just 2 minutes…and don't move it! Flip it and sprinkle more salt and pepper. Cook another 2 minutes.
Let the patties rest for approx 5 minutes before serving.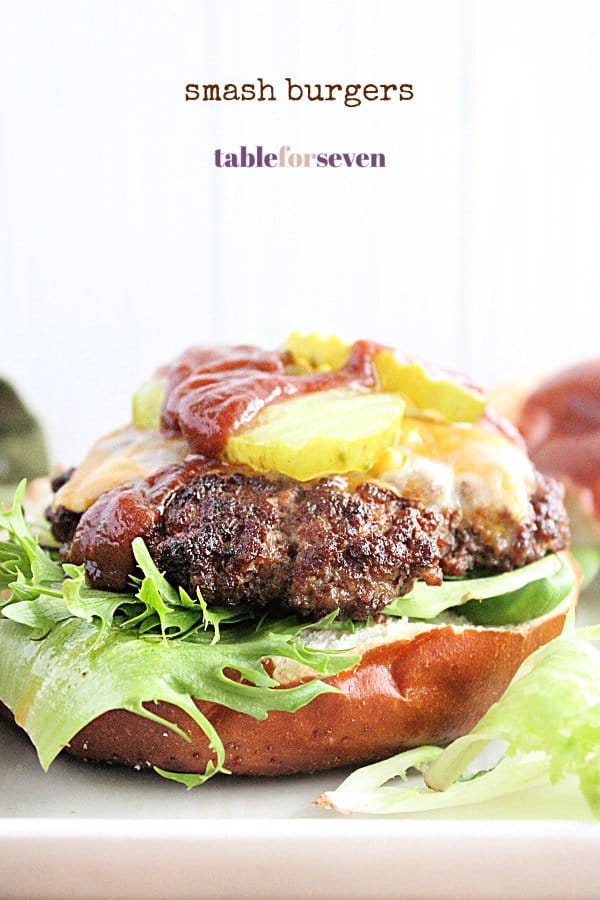 A few recipe notes:
If you would like to add cheese, place a slice on top after flipping the burger.
Your cooking time may vary, due to the size/thickness of your burgers. Be sure the internal temperature is at least 160 degrees before eating.
When forming the beef, don't over mix it. This can give you a tough burger.
Serve your burgers with a side of potato wedges.