Feed a crowd with these..flavorful and classical sloppy joes!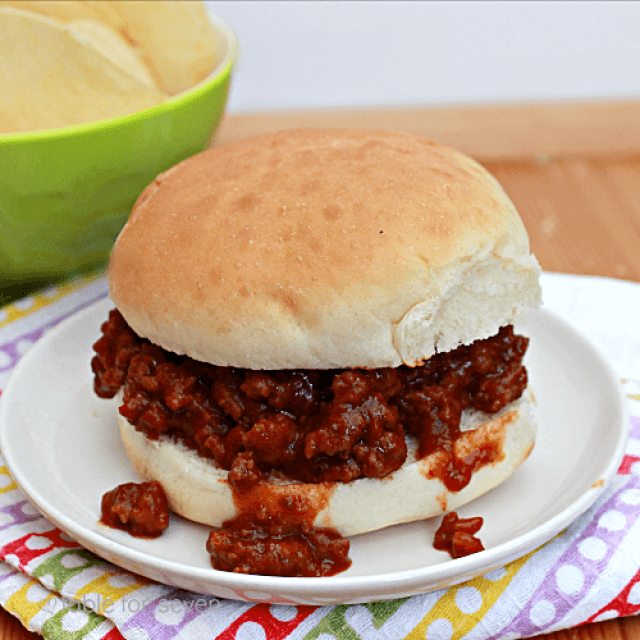 Yay! Sloppy Joes!
I know there are probably six hundred million sloppy joe recipes out there, but,this, is the one you need to be making. Seriously, this is my most favorite dish from my childhood. When the smell of these hits my kitchen, it brings me back to my mom's kitchen. She still makes them the exact same way to this day. 🧡
Here are a few notes:
Yes, this recipe really does call for a 26 oz ketchup. It makes a pretty large recipe. You could probably feed about 8 adults with this. More, if you are feeding kids.
You can substitute the ground beef for ground turkey.
These sloppy joes freeze well. Be sure to store them in a covered, freezer safe container. When serving, let it defrost, then, reheat in a large pot.
Side these classic Sloppy Joes up with a pile of chips..perfection!