A super-sized chocolate chip cookie baked right up in your skillet!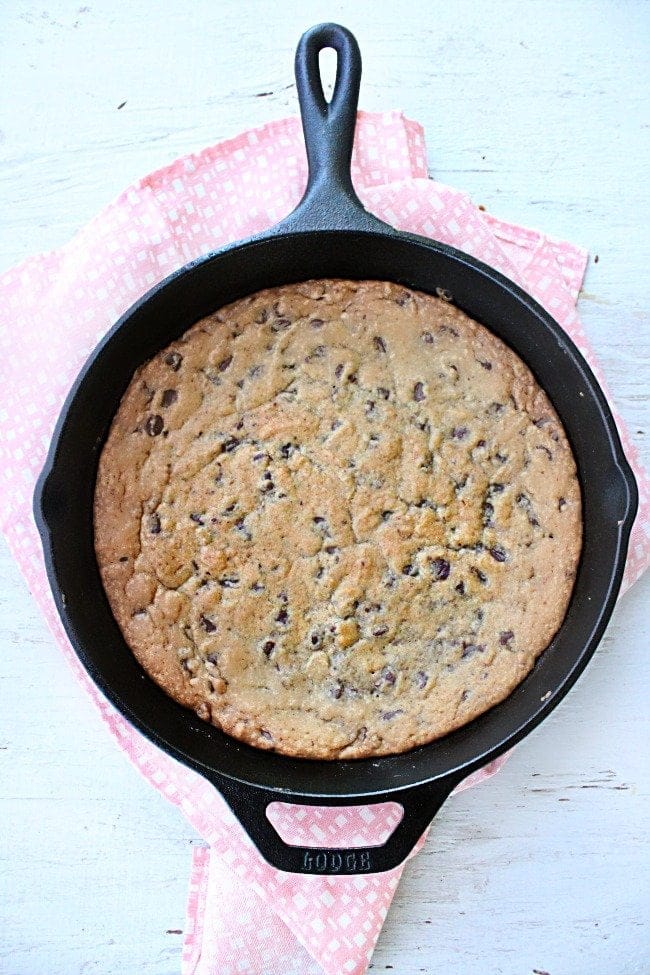 A few years ago, I purchased an iron skillet and it quickly became one of my favorite things to bake with.
Here are just a few of the recipes that you can find here on the blog using an iron skillet:
I have also used it for chicken, pork and dinner rolls!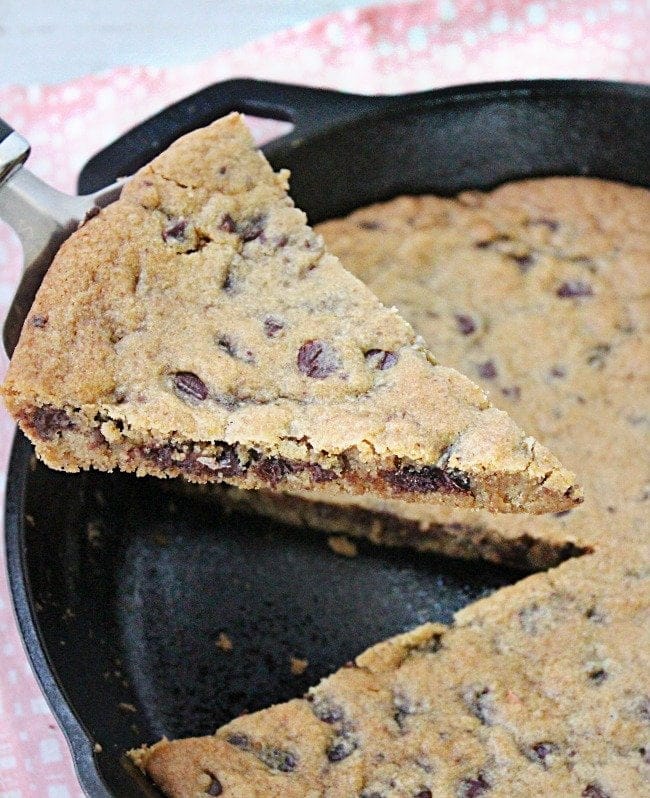 The cast iron skillet is a great pan to have in your kitchen inventory for a few reasons:
It's tough. They are pretty much impossible to damage. Being of course, cast iron.
They get better with age. Each time you use it, it seasons the pan.
The heat is distributed more evenly. Making burning your food alot more of a challenge.
They aren't too expensive. Mine is a Classic Lodge 10 inch Skillet and it's under $20. Not a bad price for a pan that will last you for many years to come. 😉
They are easy to clean.
Do you own an iron skillet? What do you like to cook/bake in it?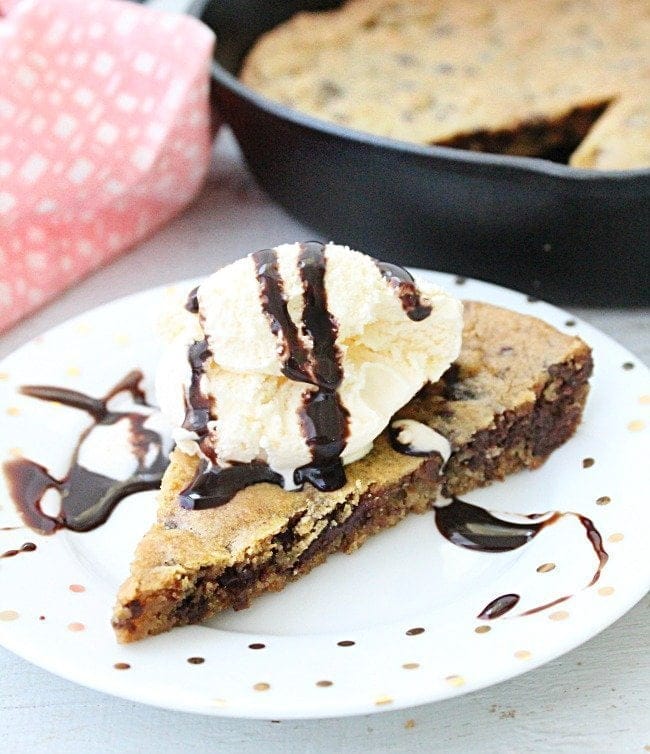 For our newest iron skillet recipe, we are bakin' up a giant chocolate chip cookie!
It's the classic recipe, but, simplified by baking it all in one pan. I love recipes like this.
Same delicious taste, but,less work and less clean up: Double win! ✋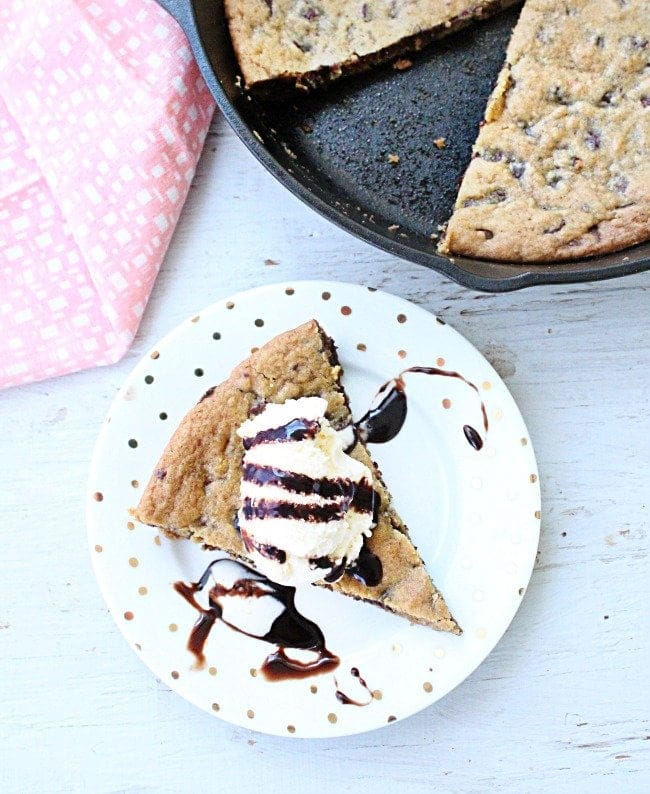 Don't forget to serve this up Skillet Chocolate Chip Cookie with vanilla ice cream and chocolate syrup !
Side note: if you don't own an iron skillet, use any 9-10 inch oven safe skillet 👍