Perfect side dish for everything on your dinner menu.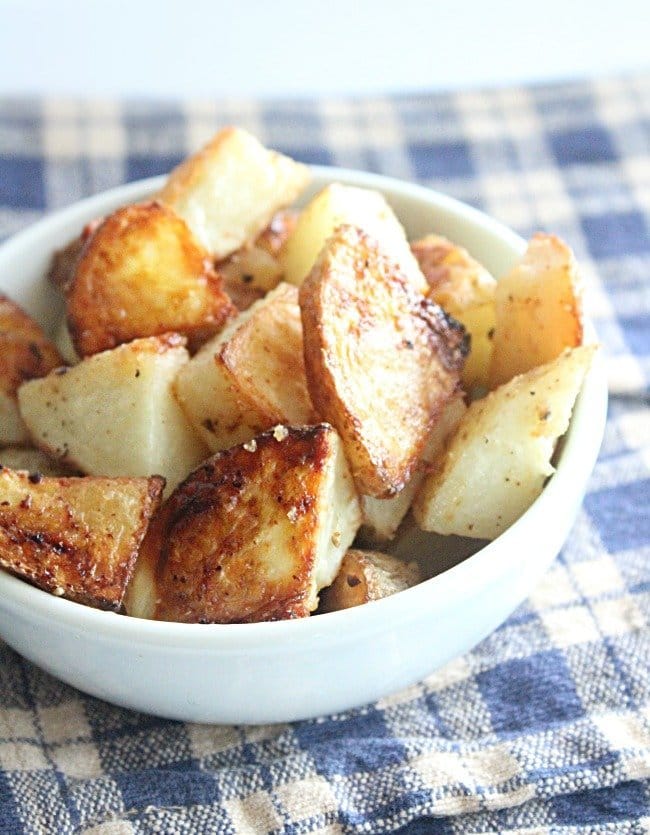 We have a basic list of starch side dishes that are in our dinner rotation.
First is whole wheat pasta. Second is brown rice. Third is potatoes. #adventurouseatersNot
Potatoes of all shapes, sizes and types..mashed, baked, a french fry variety. For me personally, roasted potatoes are my favorite.
They are quick to toss together, taste delicious and honestly, side up with just about anything we are having for dinner.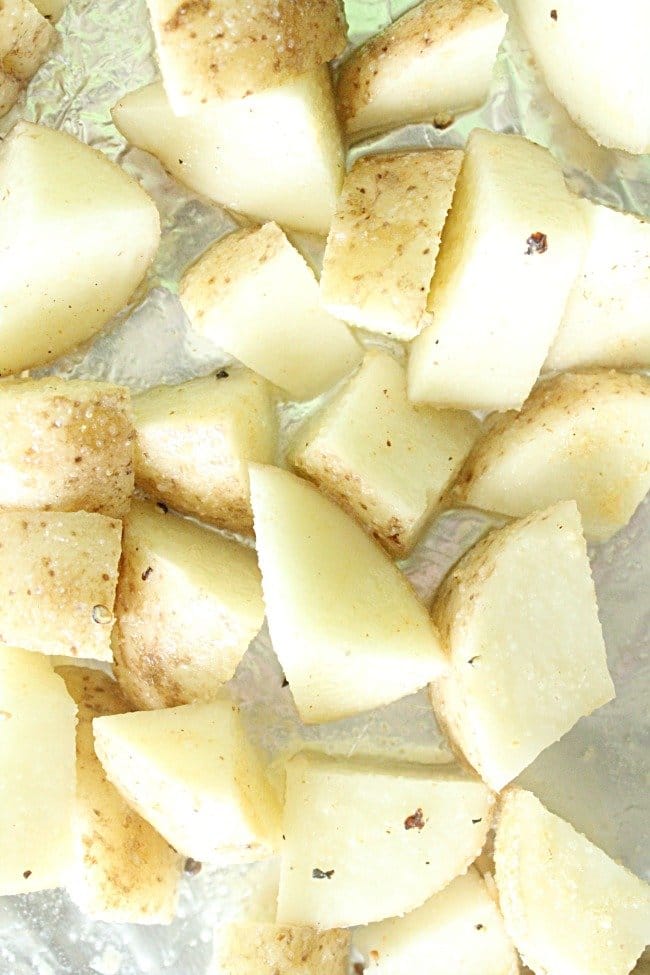 What Ingredients are Needed?
Yellow baby potatoes (Red will also work too. I like to stick with any type of smaller potato for easier/quicker cutting)
Olive, Canola or Vegetable oil
Garlic powder
Onion powder
Salt + Pepper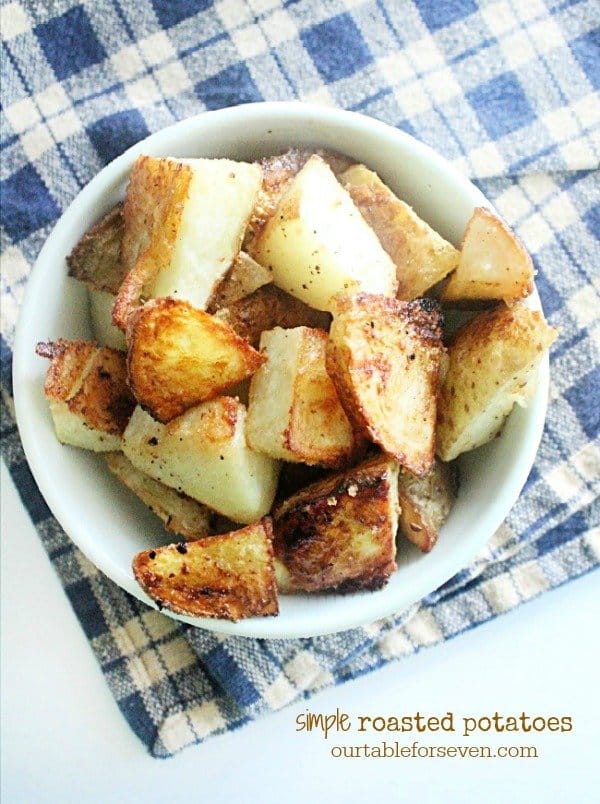 A Few Things to Note:
These potatoes are lightly seasoning with garlic and onion. However, you can keep them even simpler with some salt/pepper or really go to town with your seasonings. Try them with a little lemon juice, rosemary, Parmesan cheese, oregano, or some parsley. Tons of possibilities!