No need for the bottle stuff! Making homemade ketchup is a cinch with this recipe.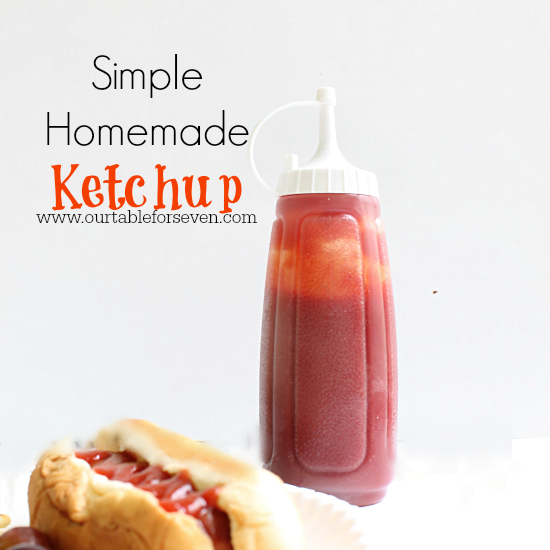 This recipe has been a blessing.
We go through lots of ketchup at my house and this makes life a bit easier. It's a great way to have handle on what kind of ingredients go into the condiments we eat and really, it saves us some money.
Win. Win.
I found this recipe over at Skinnytaste a long time ago and haven't bough store bought ketchup since. We love the taste and it's sooooo easy to whip up.
You can adjust the seasonings to your liking and it also freezes really well. Make a double batch and store half for later. Works great!