Sweet and smooth! A creamy smoothie filled with fresh strawberries, bananas and Greek yogurt.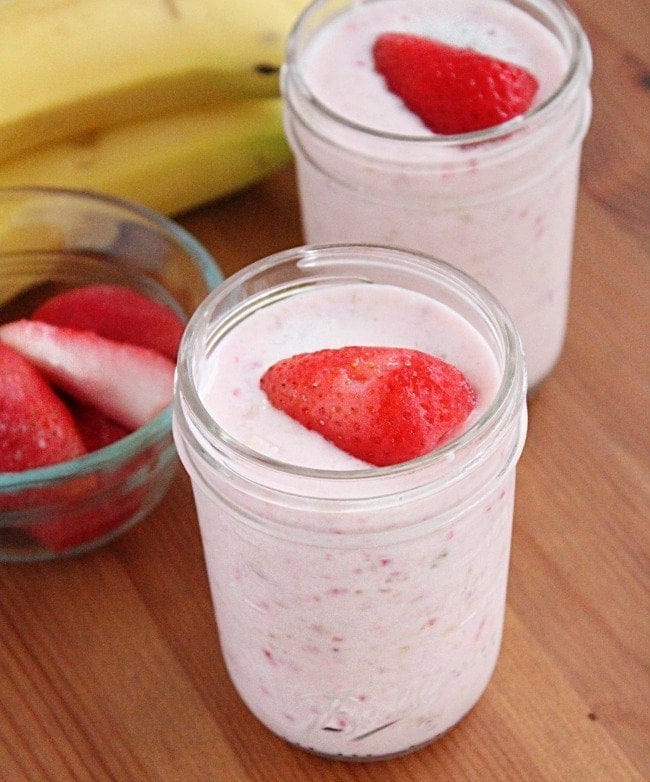 Smoothies are so amazing..don't you think?
They are delicious, creamy, easy to make and can be as healthy ( or not so healthy) as you like.
Yes! Amazing.
I made smoothies this past week and they just seem to hit the spot. This time of year, it's tough to find fresh strawberries at a reasonable price. I love strawberries, but, just can't bring myself to spend $5-$6 for a small package that will last about 5 minutes in my house.
Enter: Frozen strawberries 🍓 ❤️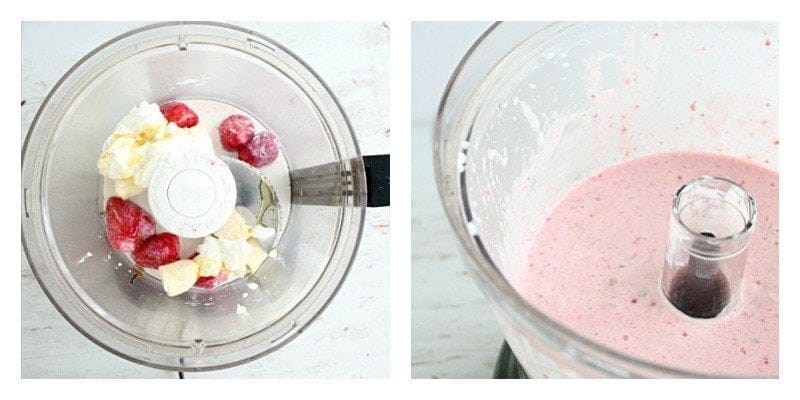 Not as juicy as fresh, but, they do have the same sweet taste and a big bag costs oodles less than the fresh ones this time of year. So, I grabbed a bag and made some smoothies.
They were so sweet and perfectly smooth! They almost made me forget it was cold and chilly January.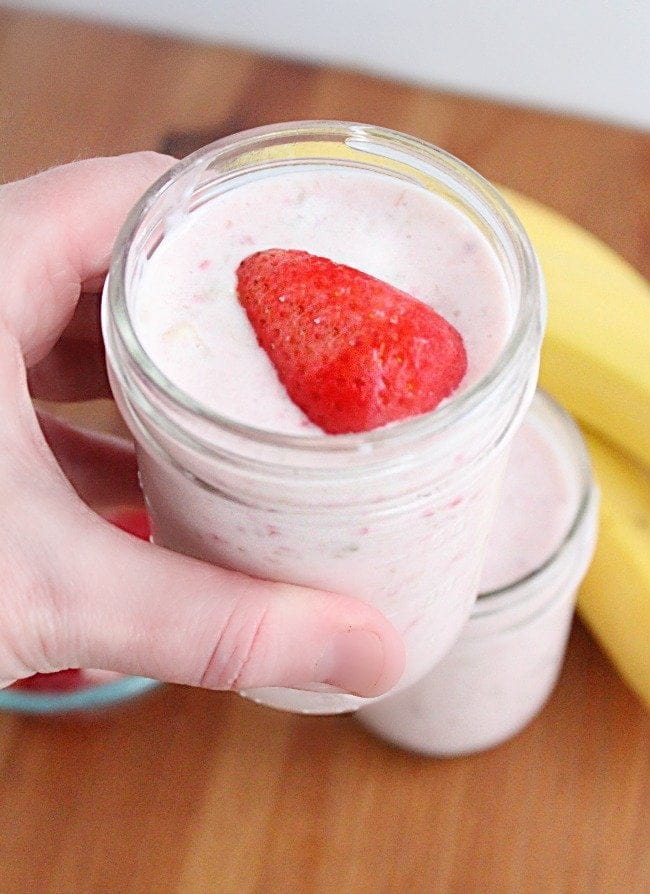 What Do I Need to Make a Strawberry Banana Smoothie?
Blender: A stand or stick version will work. You can also use a food processor (that's what I used).
Strawberries: Fresh or frozen!
Banana.
Honey.
Greek yogurt: Plain or Vanilla.
Milk:Regular, Skim, or Soy.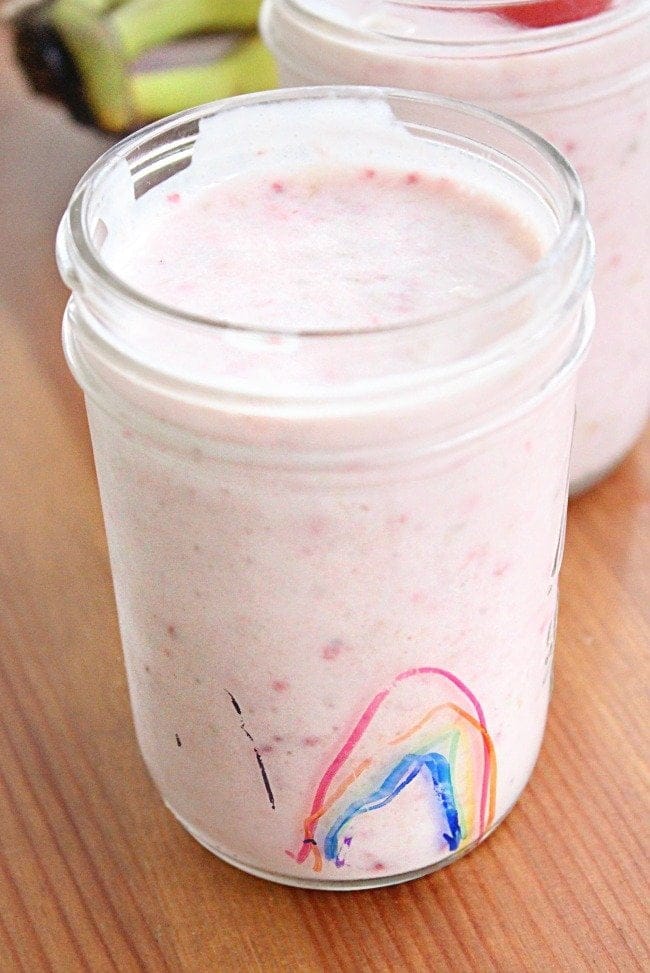 More Fruity Drinks: